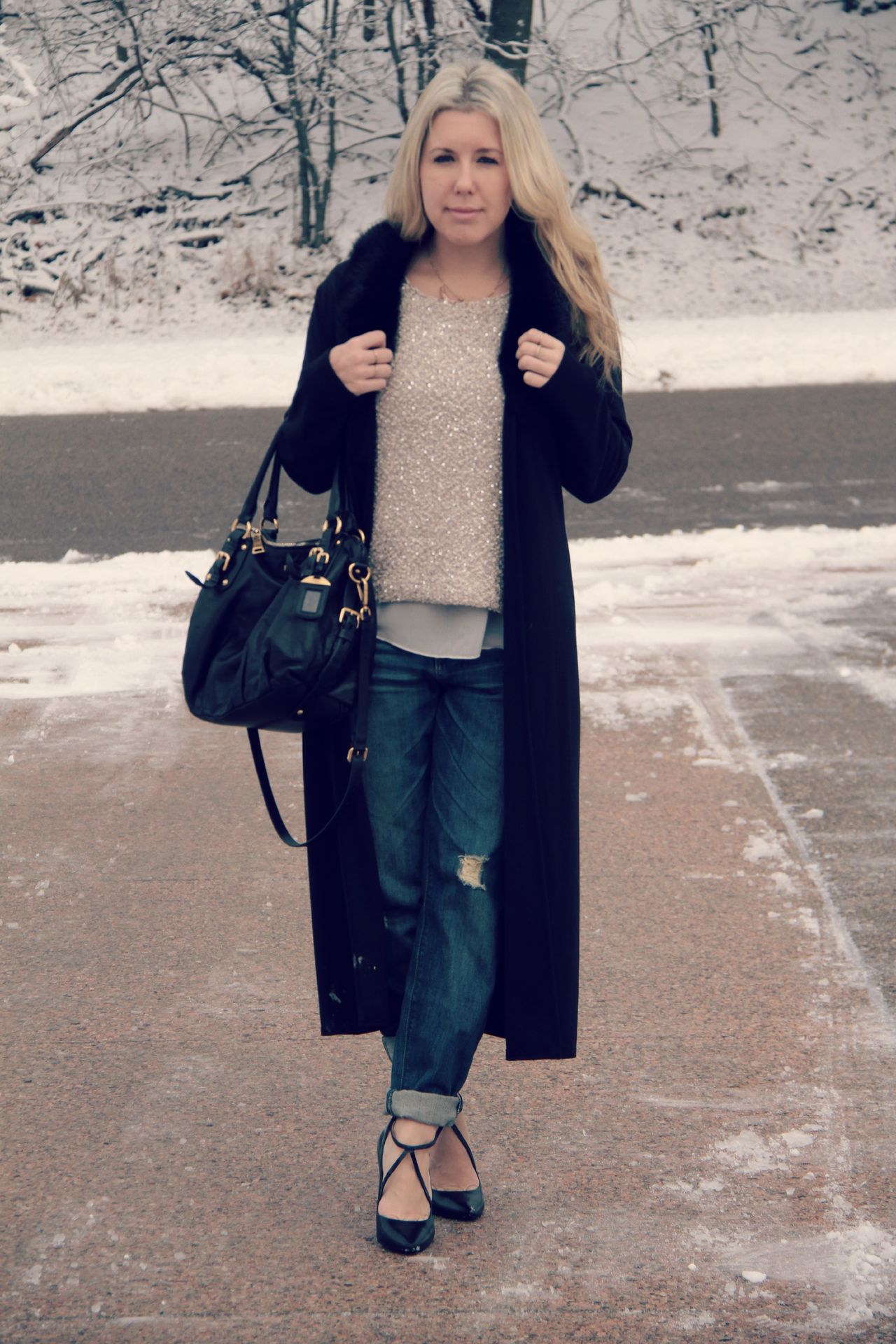 Jacket: Vintage, Jeans: Dittos, Shoes and Sweater: Zara, Necklace: Topshop (triangle one) and other one is Isabelle Grace.
For the longest time I have not been able to find a good pair of Boyfriend Jeans. I would try on pairs from everywhereeee and I always ended up feeling like a midget in them ( I mean…I feel like that a lot of the time but whenever I tried on boyfriend jeans it was heightened). I can now, however, say that the search is officially OVER. I tried on these pair from Dittos and instantly knew we were a match. Sometimes when I even wear regular jeans, I feel a little constricted and by the end of the work day I have urges to cut my pants off but these jeans are an exemption. They are so comfy and I feel like I am wearing a heavy weight jogger.
In other news, it's officially winter here in Canada and I couldn't be more upset. I like when it snows a week before Christmas until January 1st and then it can leave and go far, far away. Here's to hoping it's not a dreadfully long winter.