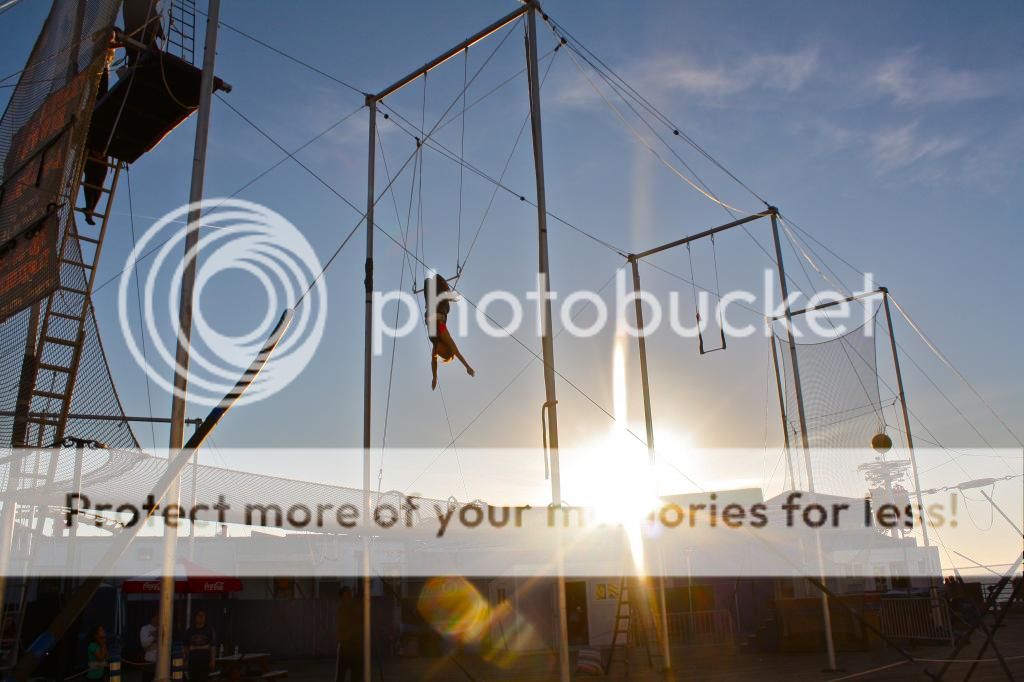 Since I recently went Hang Gliding, I obviously thought I was beyond fearless. Sky diving? WHEN, Hot Air Ballooning? PFF, Trapeze Flying? PIECE OF CAKE!
Yeah……….No. I went into my Trapeze lessons in Santa Monica a few weeks ago thinking that it would be absolutely easy. My recent courageous attitude mixed with former gymnastic lessons ( 10 year old lessons count!) seemed like a mix of being able to successfully trapeze without a hitch.
Wrong. I totally sucked. I seriously was the only person in the class who didn't pull their legs up onto the bar on the first try. There were two 9 year olds in the class too. Each student took turns jumping from the platform and we began with some simple swinging and leg maneouvers. No fancy tricks at first.
I did get a little better as the lesson went on and it felt exhilarating to finally open up my arms and reach for my partner at the end. Let me tell you, things look different when you are upside down, swinging like a pendalum in the sky.
I am definitely glad I tried it but I think it's safe to say that I won't be joining the Circus or the Olympic Gymnastic team anytime soon.