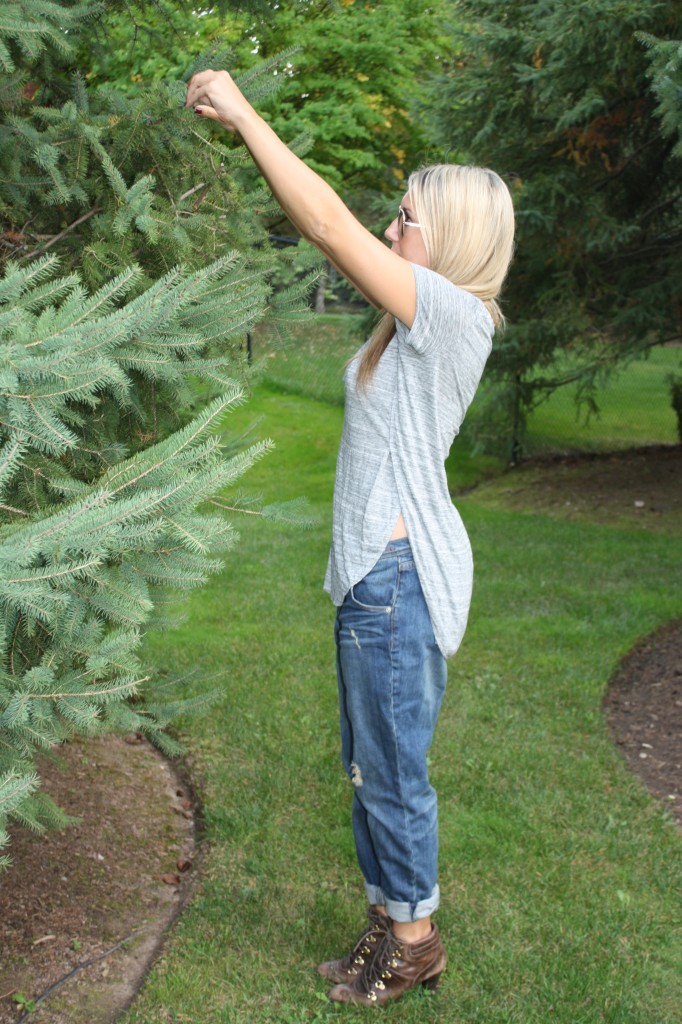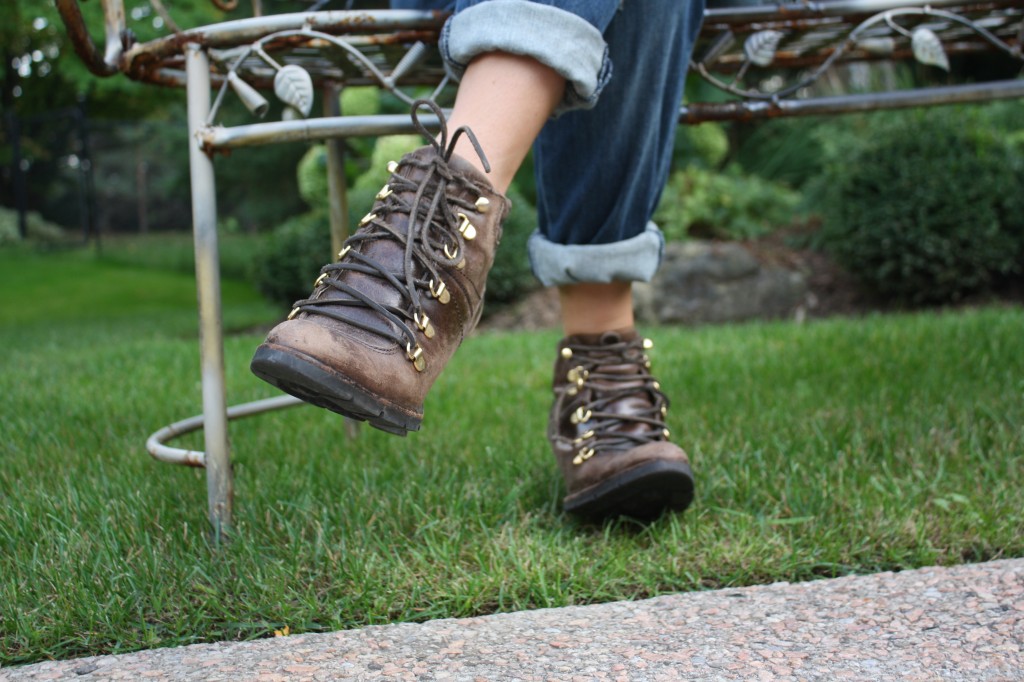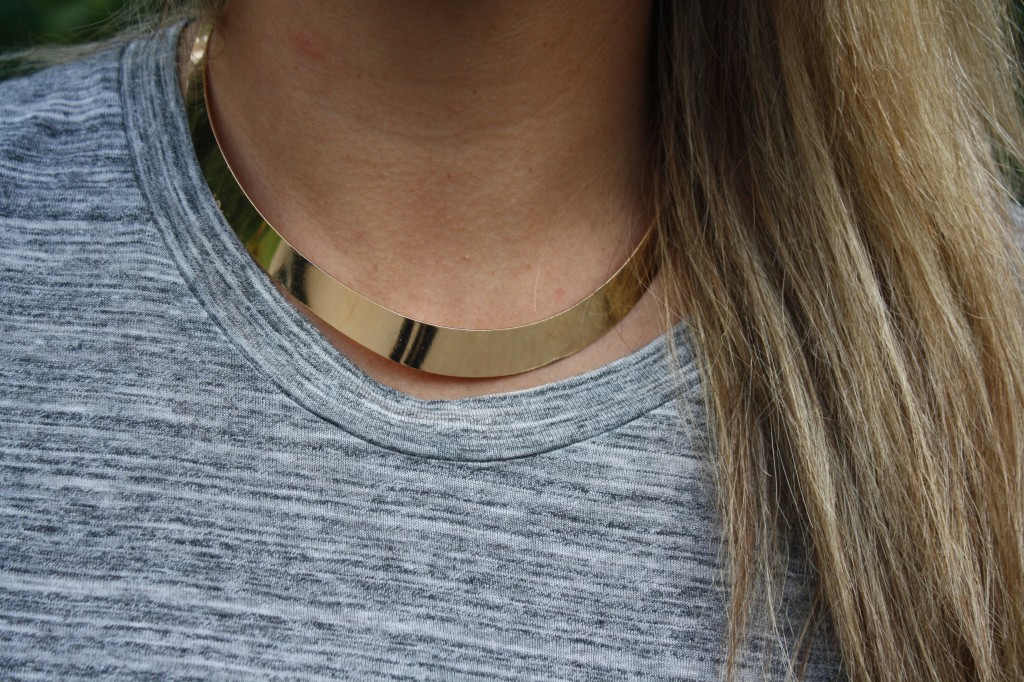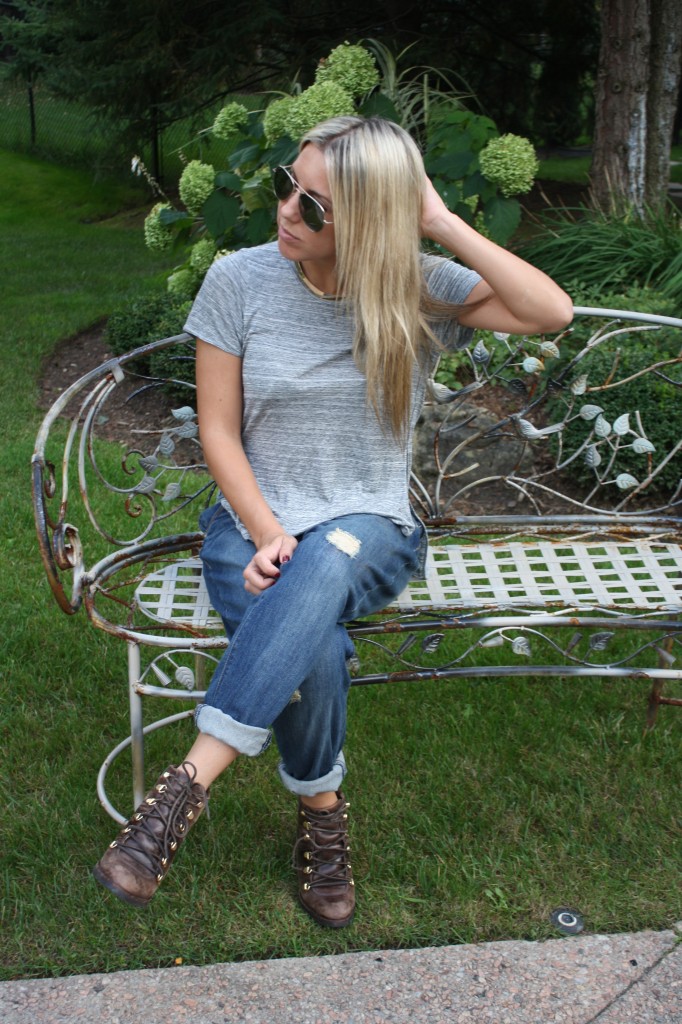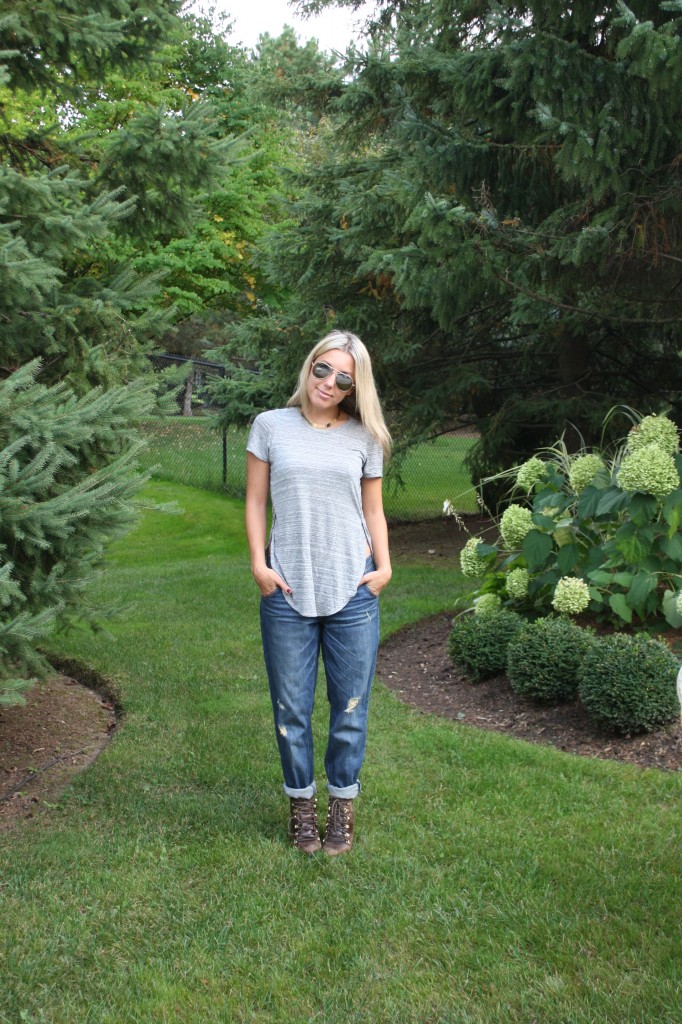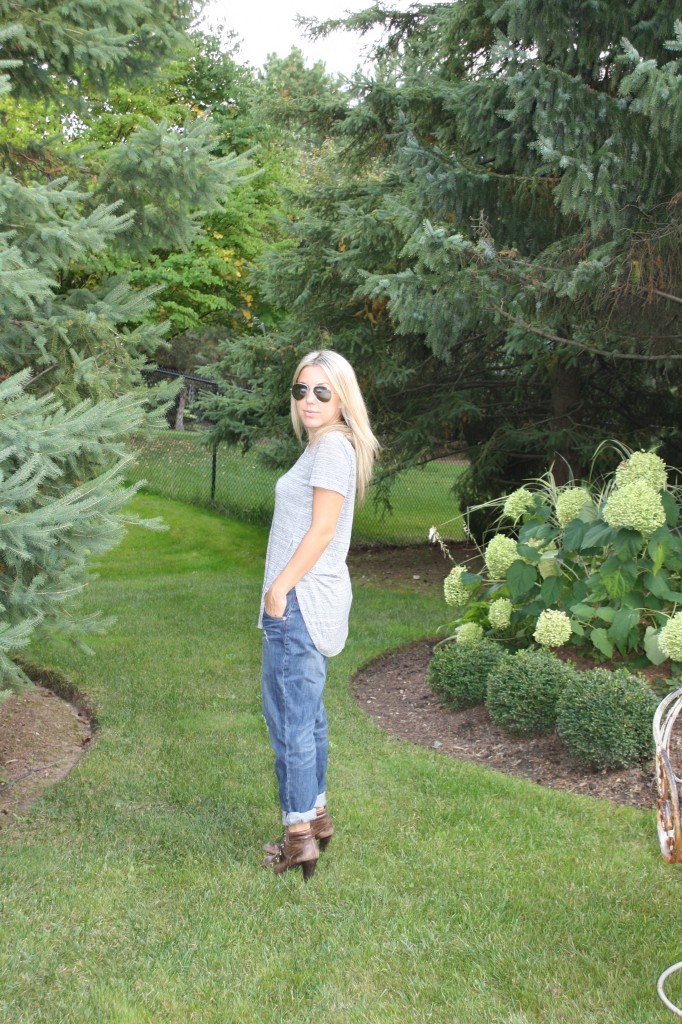 Booties: Michael Kors, Tshirt: Aritzia, Jeans: Dittos
It's no secret that I hate wearing jeans. I feel like I need to do yoga after wearing a pair all day and/or a leg massage…so restricted!
Thanks heavens I was introduced to the best jeans in the world from Dittos. I normally shy away from boyfriend jeans as they make me feel like a midget but as long as I wear a little heel with them…these jeans really make me feel like I am wearing sweatpants.
I love the simplicity of this outfit which is why it's one of my go-to's. Basic Jeans…basic top and basic brown booties. Sign me up always!