Since getting engaged, I have been trying to check things off my check list! Photographer? Done! DJ? Booked!
With that being said though, I still have a million things to do! On my to do list still: dresses, accessories, bachelorette planning and more! I decided to make an appointment at my local David's Bridal to meet with one of their in-house stylists to get some help!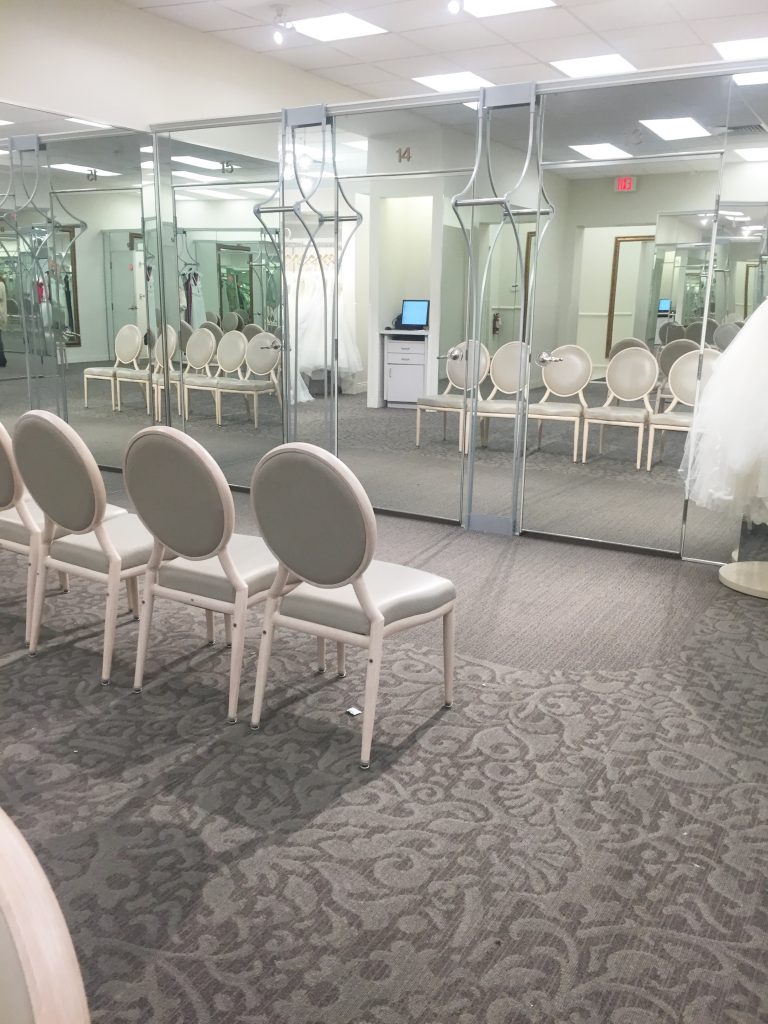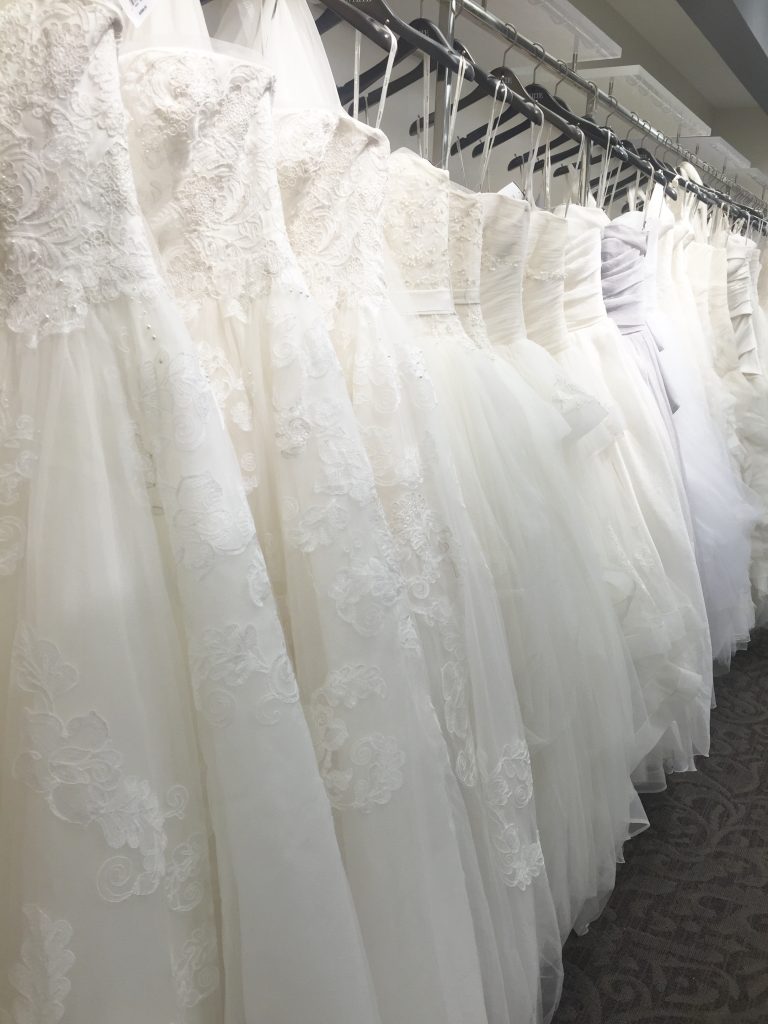 The space is so inviting, spacious but also just plain PRETTY! Um can I have those chairs in my house please?
Before stepping into the store, I headed to the appointment a little clueless and nervous to be honest. My friends may be alike in terms of what our interests are (eating pizza, having wine and doing yoga-DUH) but our body shapes and sizes are all so different. I was really unsure on what to direction to go with for their dresses!
That's when Christina my stylist came to the rescue! I walked into the store for my appointment and was greeted by her immediately. Not only is she a stylist but I also think she is telepathic as she knew it was me the moment I stepped into the store and continued to read my mind of what I wanted from that point on.  I filled out a detailed questionnaire about what I was looking for (I basically put down EVERYTHING) and we got started.
Before starting to look for dresses for my girls, I tried on some wedding dresses for myself. Lace ones and crepe ones and frilly ones- oh my! I had a vision of what I wanted but Christina recommend to try on a bunch so that I could really be sure of what look was best for me!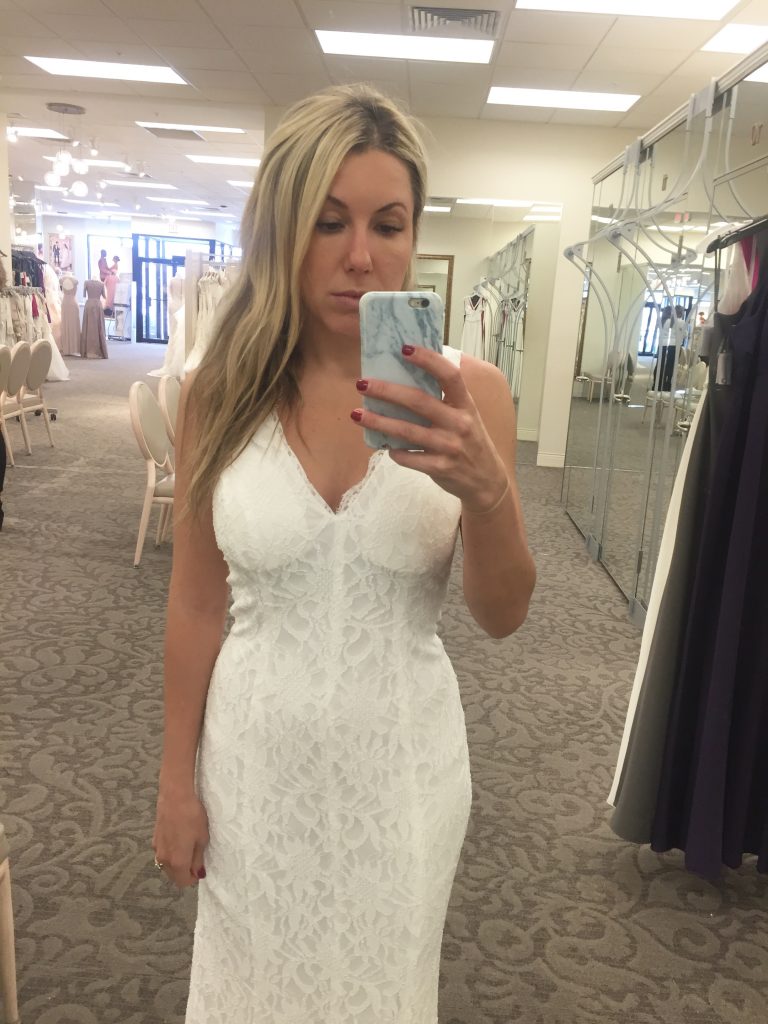 I moved on to trying some dresses on for my girlfriends so that they could all see what it looked like on me and we could say "NAH" or "YAY!" That's my stylist Christina in the background. If you look closely you can see all the clips on her sweater which she used to tie back the extra material and make sure I got the true fit and look of the dress. She also gave me proper shoes ( I guess Uggs and bridesmaid dresses don't match). Lastly- she wrote down all of the styles that I liked for my bridesmaids so when we came back to see her, we can pull them easily and have all the information ready to go!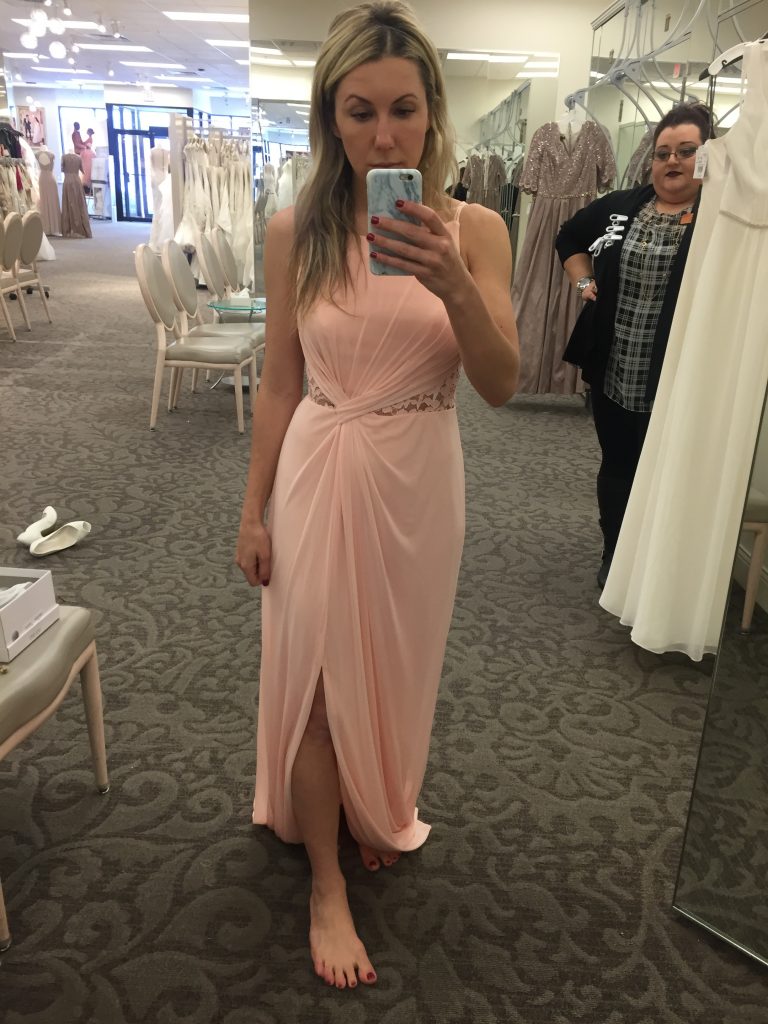 We capped off our time there by experimenting with all of the accessories. I tried on shoes, looked at clutches, put some headpieces in and lastly, tried on some silk robes to wear for either my bachelorette or for getting ready the day of my wedding. I had a very hard time getting out of the robes as they felt like a dream. Definitely getting those for my girls!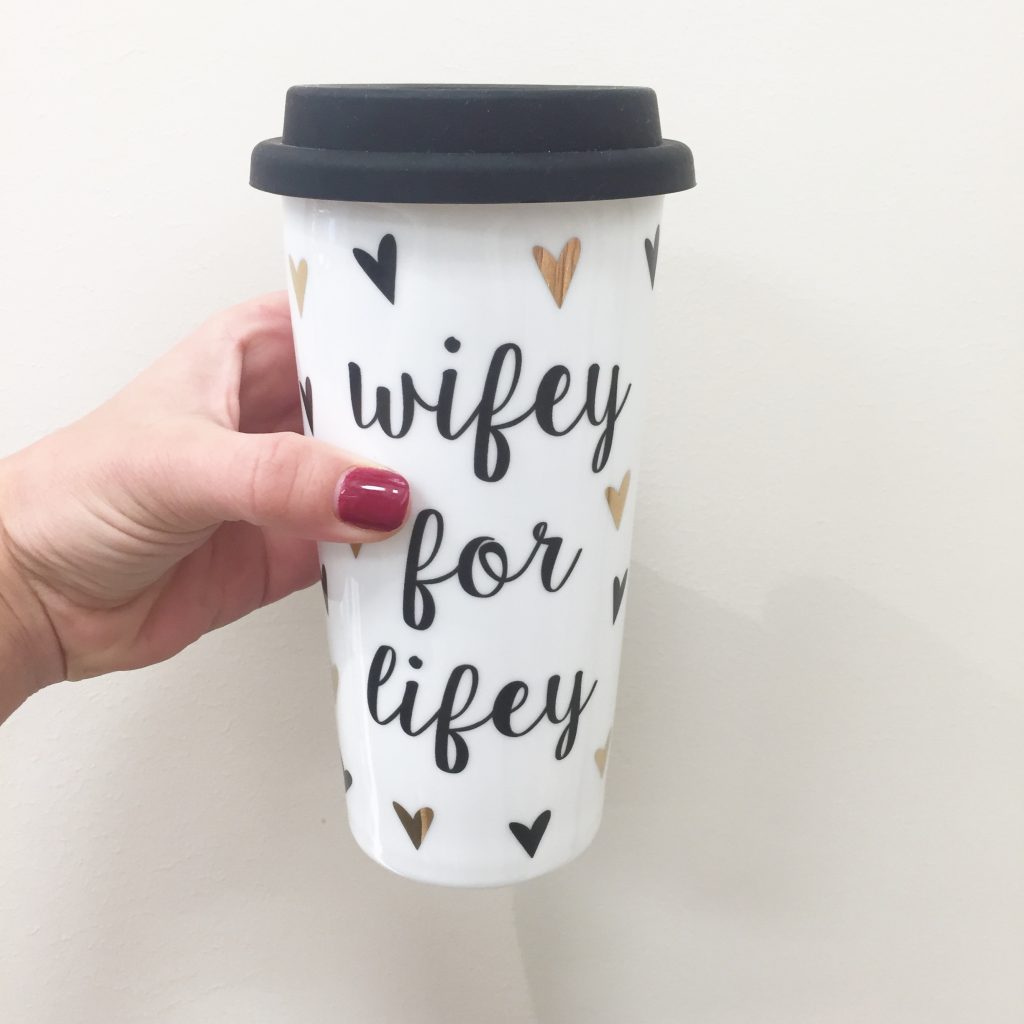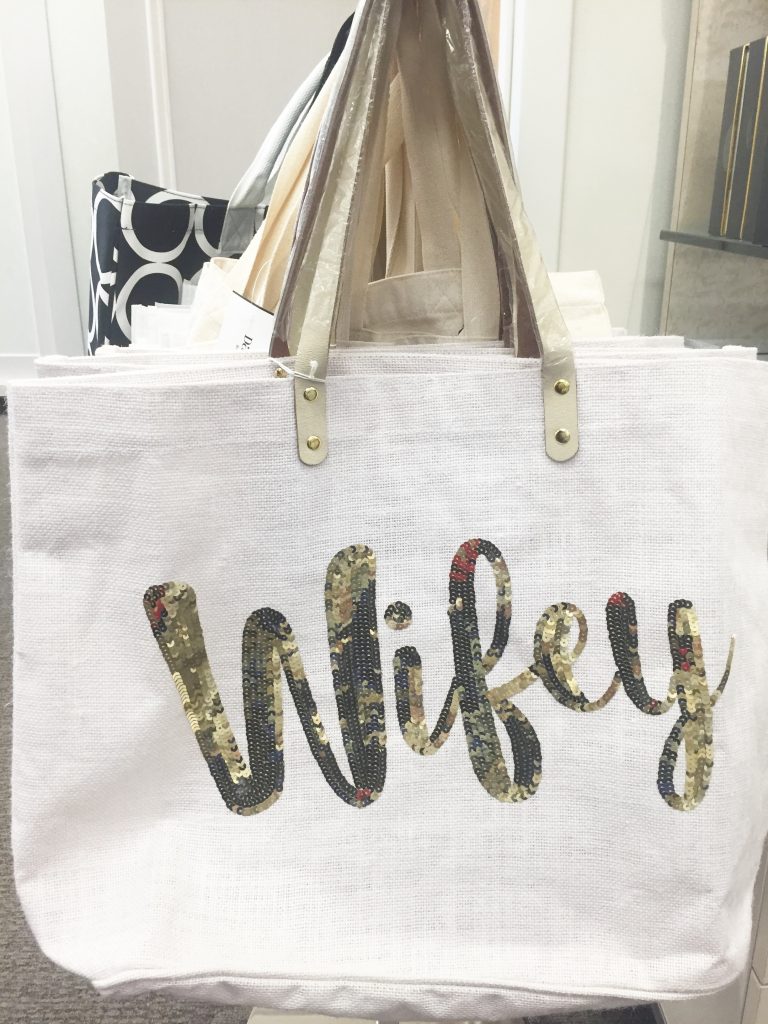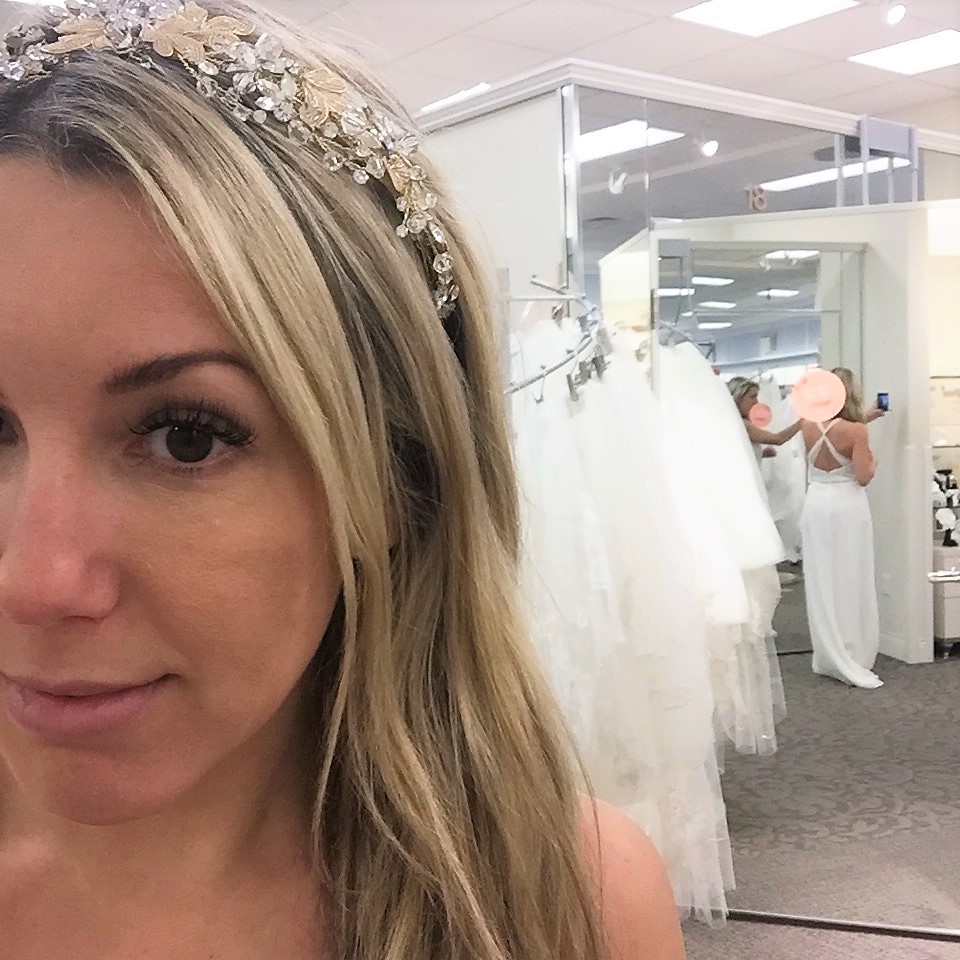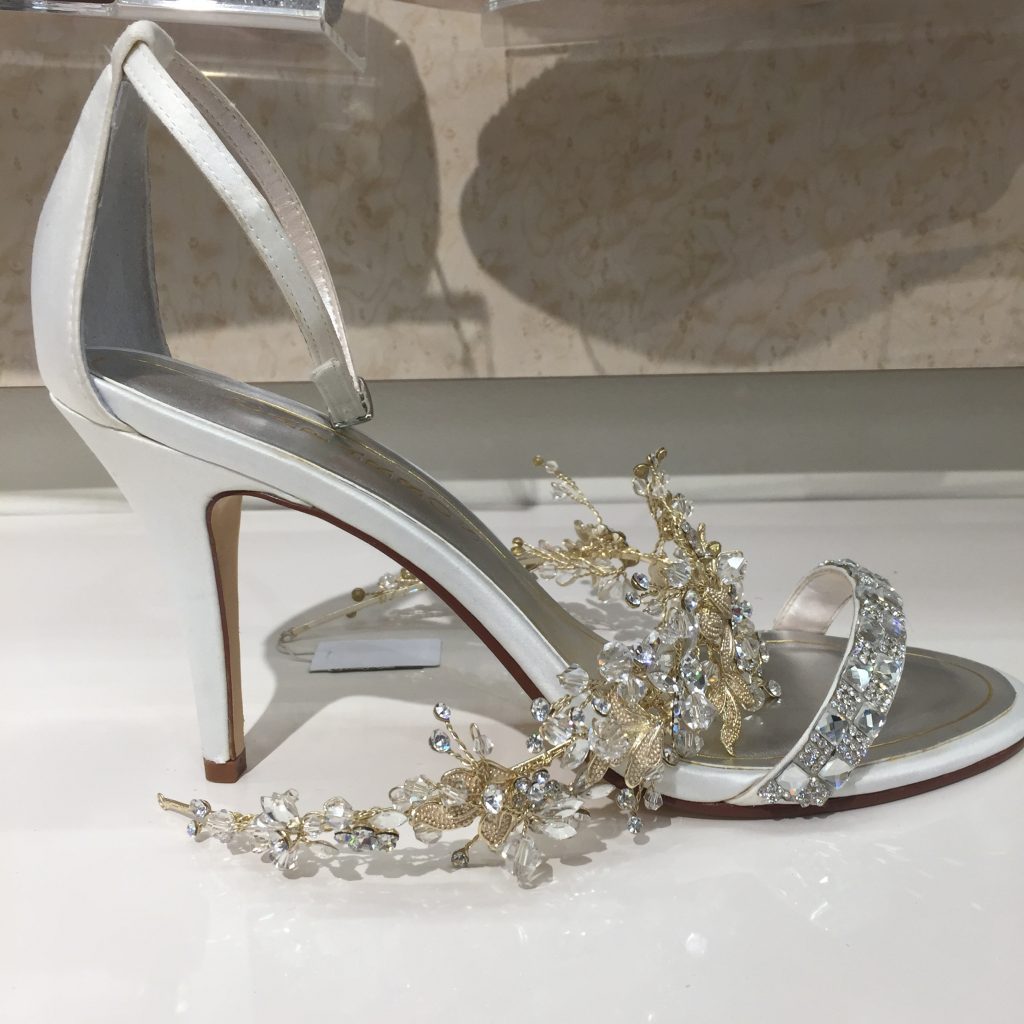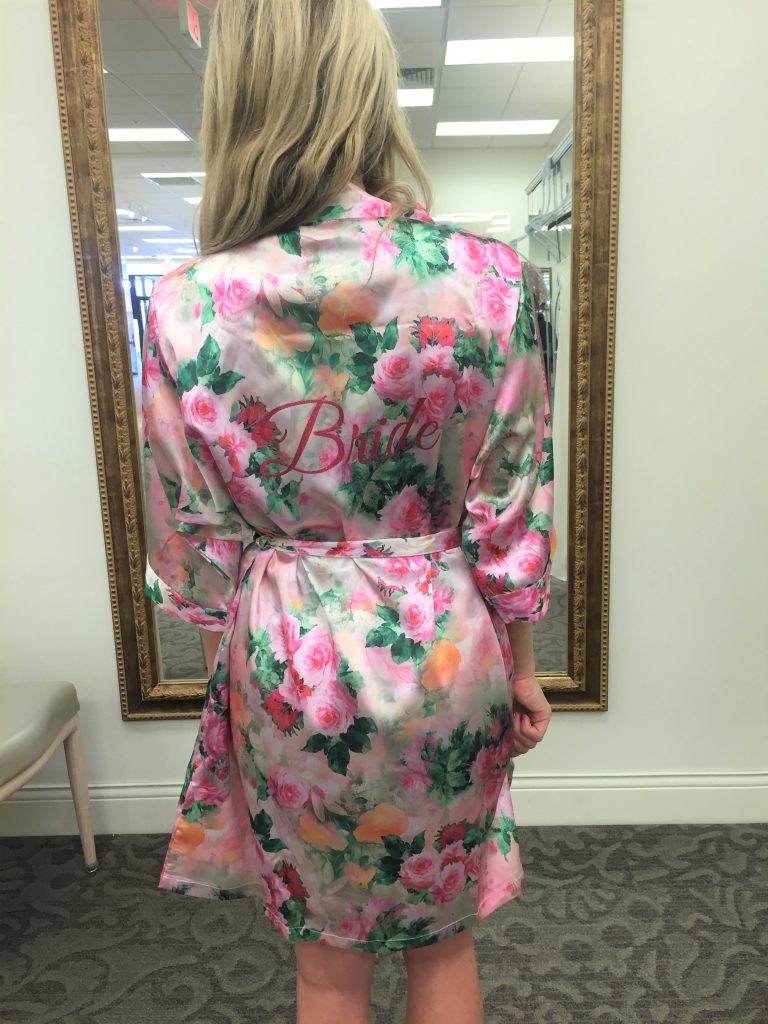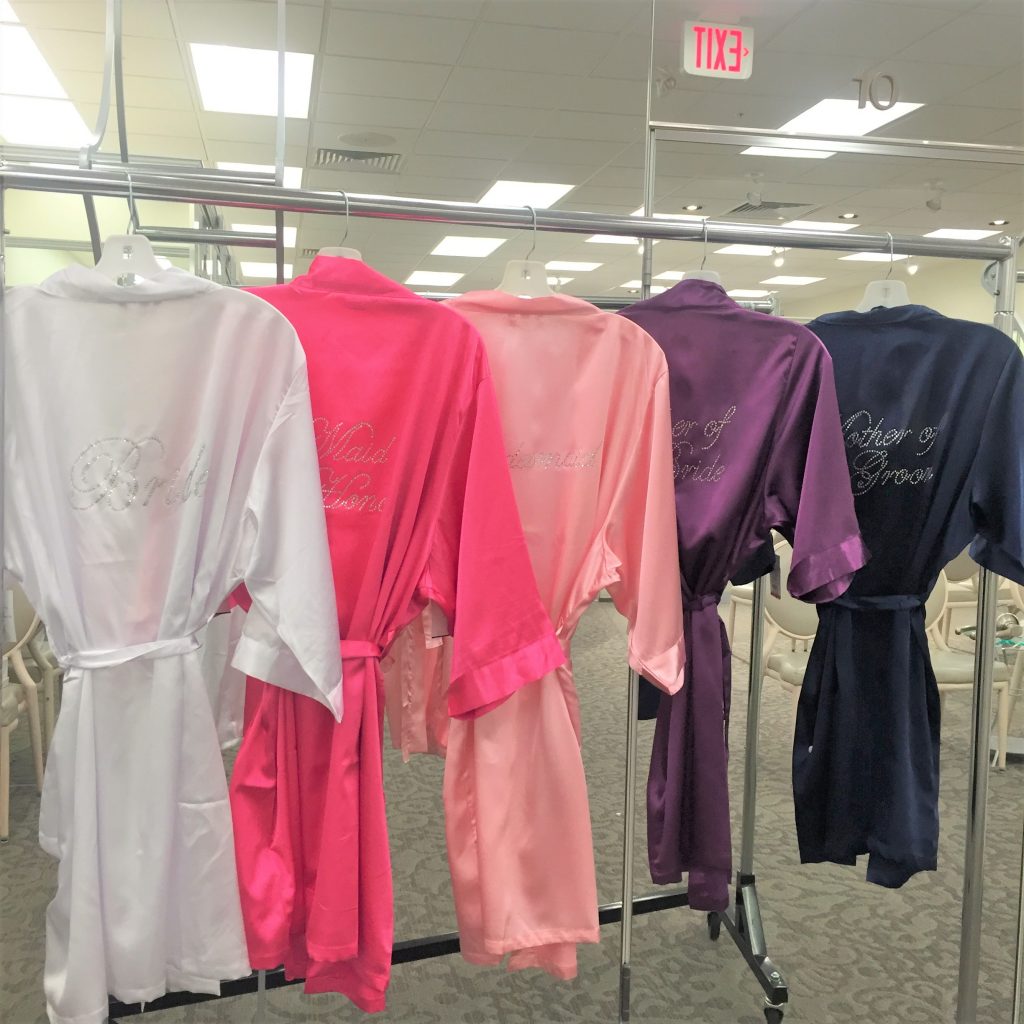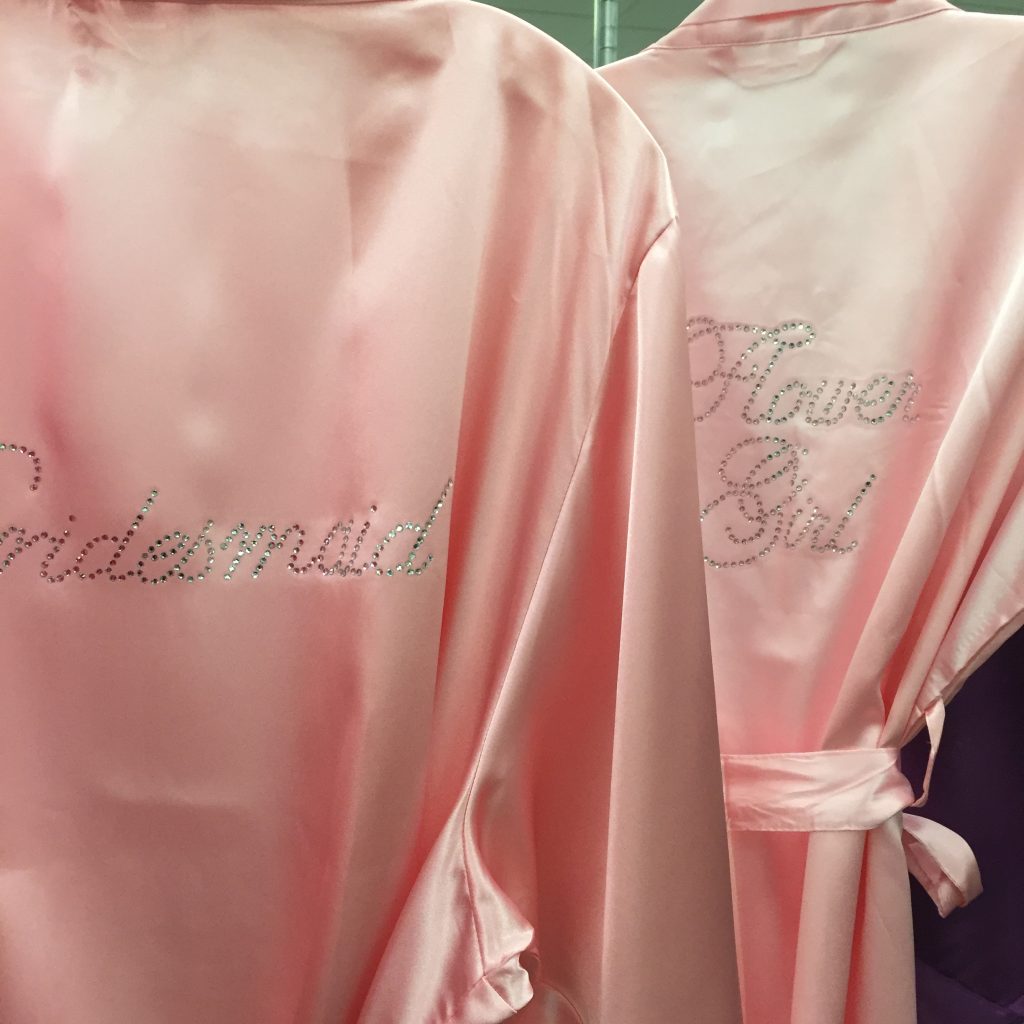 I left the appointment feeling confident and so knowledge about my vision for everything! So glad I was able to experience David's Bridal and meet with their stylist to guide me through everything. Highly recommend if you are a Bride-to-Be or a Maid of Honor for a friend!
See where the closest David's Bridal is to you and get going!
This post was sponsored by David's Bridal