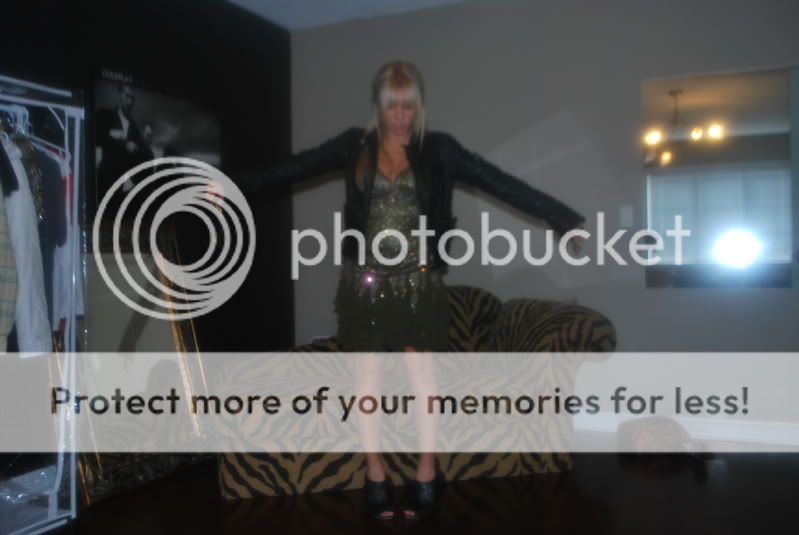 Jacket: Danier Leather, Shoes: Bakers, Dress: Kay Unger-Neiman Marcus, Bracelt: Vintage
In my eyes, there is nothing better than finding an amazing deal. Getting 20 dollars off is one thing…but getting $500 off something is a whole other ball game and I am lucky enough to say that I have experienced both of these.
A few years ago, during a road trip to Detroit…I stumbled upon Neiman Marcus's Off the Rack. Completely oblivious to the mad discounts there, I walked in and found this beautiful green dress. Regular Price-$750-Reduced Price-$200 with an additional 30% off. Score!
I was already happy to begin with but after examining the dress I realized that a portion of the sequins had fallen off. I asked the lady if I could get an additional discount….and when she punched in some numbers and said "Ill see what I can do"..followed by -" Ok your total is now $46.00″ I was flabbergasted Pardon me?
Shows it never hurts to ask!
Went to a wedding this weekend…a chinese wedding to be exact. It was my first time experiencing an oriental wedding and I am so glad I had the chance to see it. Truly an amazing time. The food, the traditions….ugh, it made me want to fly back to Hong Kong!
Here are a few snaps from the hall


Oh ya…forgot to mention that I accidently knocked over this vase and it broke to pieces. As if I didnt stand out enough. I hate being clumsy