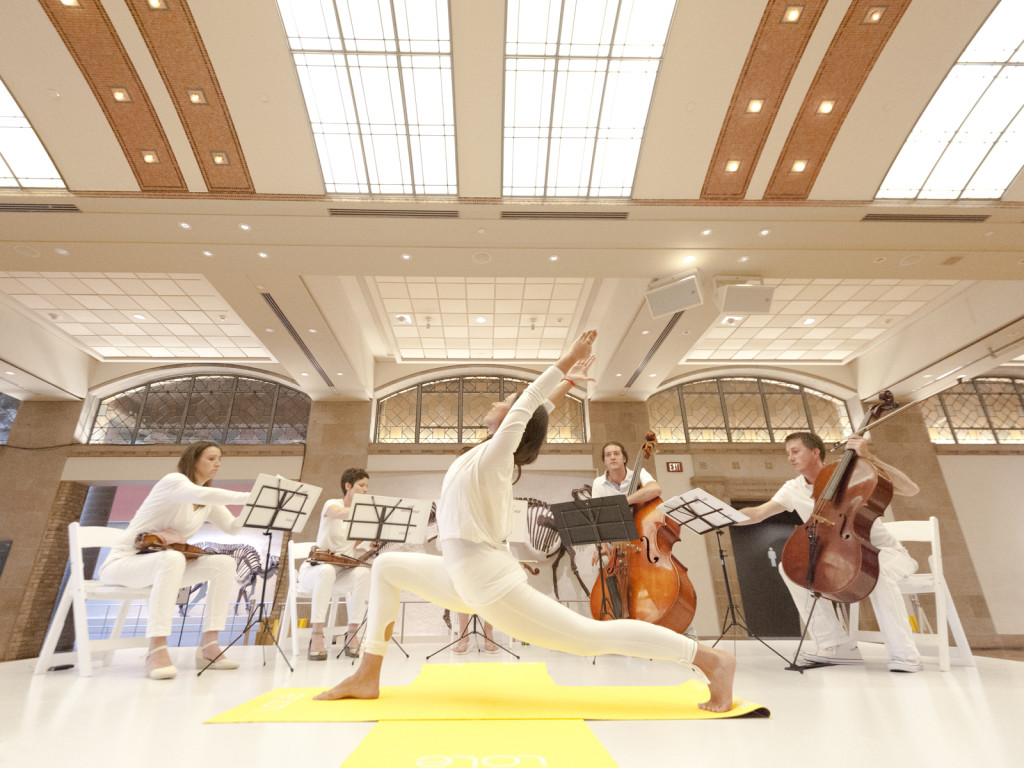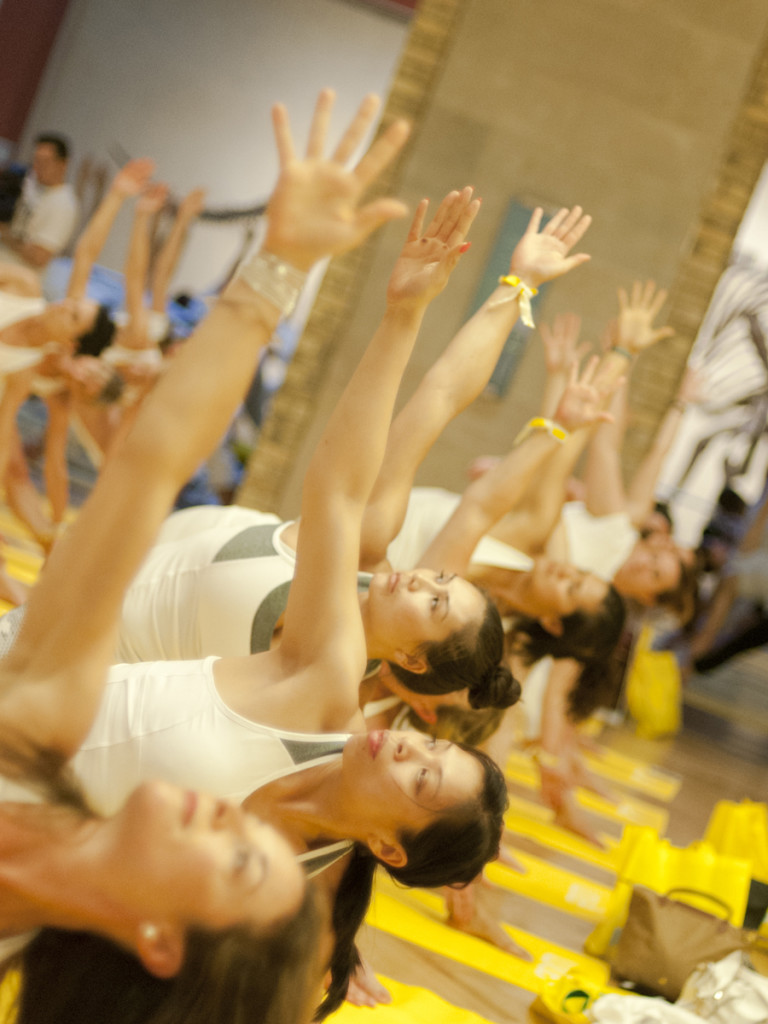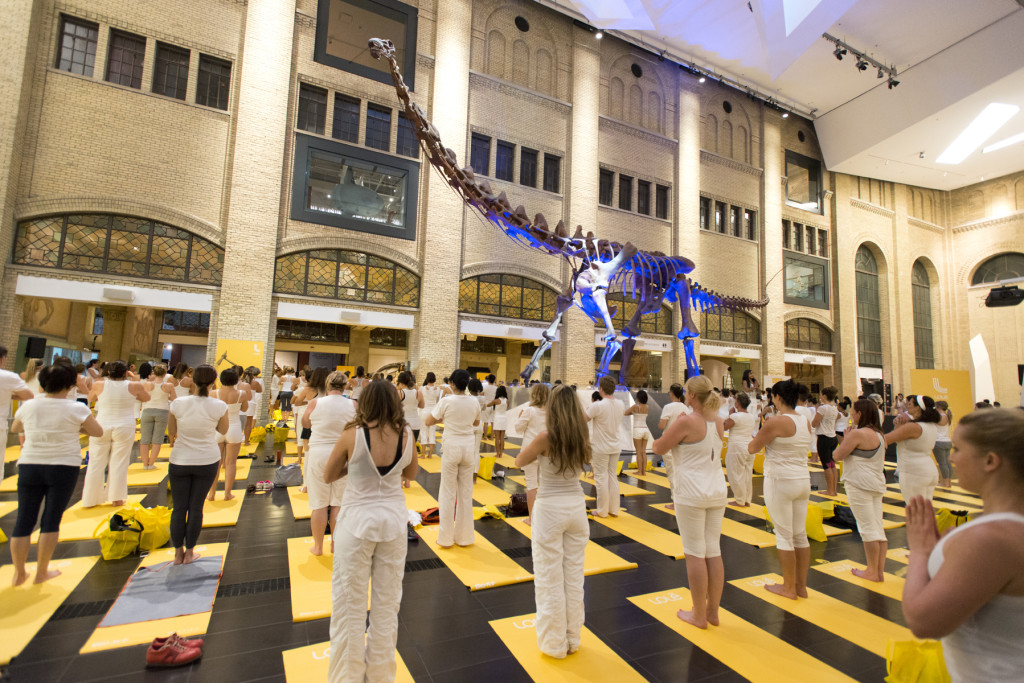 There is something magical about doing a yoga class with a lot of people and this was definitely the case a few weeks ago when 700 (!!!) yogi's came together to do a class at the Royal Ontario Musuem in Toronto. This event was the fourth stop on the 2014 Lole White Tour and was taught by renowned yoga teacher Grace Dubery who led all of us through an invigorating yet peaceful class. There was also a string ensemble that played throughout the night that definitely created an energy and mood that was perfect. Everyone was also encouraged to wear white- the symbol of peace which made us all really feel united. At least I did! Yoga power, yo!
The Lole White Tour was launched 3 years by Canadian lifestyle and active wear brand Lole and since launching has been successful in hosting these art based yoga nights in museums in Montreal, New York and even in Europe!
Aside from this unique tour, Lole is always on top of the best yoga wear trends in the game with over 35 store fronts worldwide. I recently had the chance to take a look at some of the new product coming out for Fall and even though we just started summer…I already have my wish list ready to go below! It's better to be prepared right?
How cute is the light grey and pink colour palette? LOVE