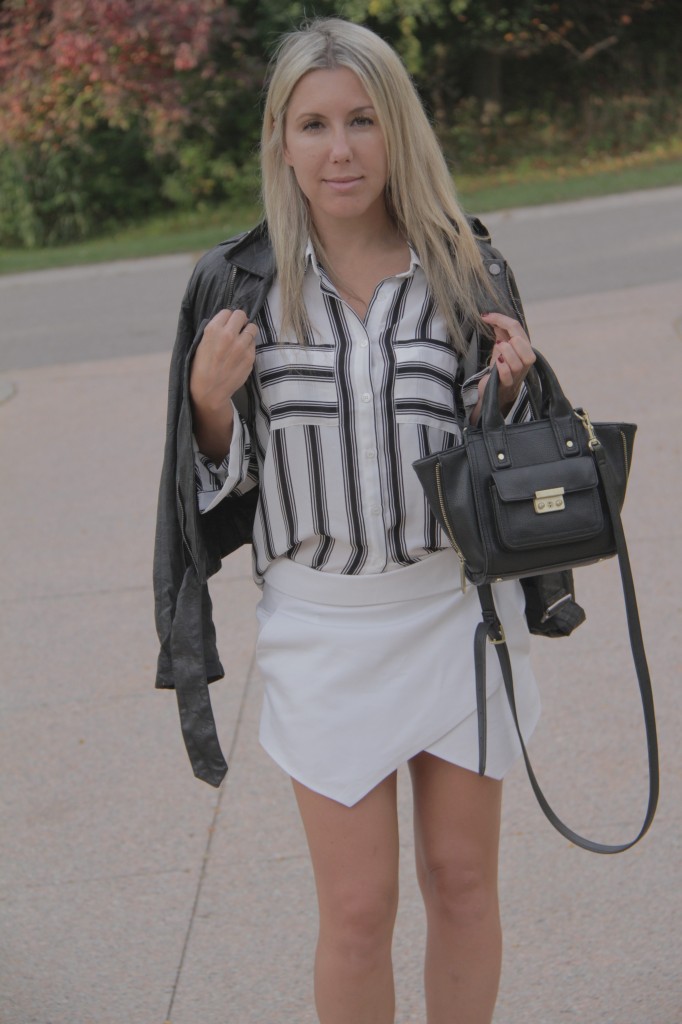 Skort: Zara, Blouse: Forever 21, Shoes: Baker's, Purse: Phillip Lim for Target
Does anybody follow the whole "no white after labour day" rule anyone? Because I sure as hell don't!
I decided to wear my white skort one last time before the weather takes a turn for the worst and if the last week was any indication of things going that way…I would say it's going to happen soon.
I am pretty open to fall but I really hate when the weather beelines from summer heat to the straight need to wear a Canada Goose jacket. I also have realized that I talk about weather about 70% of the time on this blog. Back to fashion…right….sorry.
I have been on a real black and white kick lately. If I could wear black all day or white all day..I would…so when I mix both them together I am pretty content with the results. This blouse has been a real clutch item for nights out to long hours at the office…thank you Forever 21!