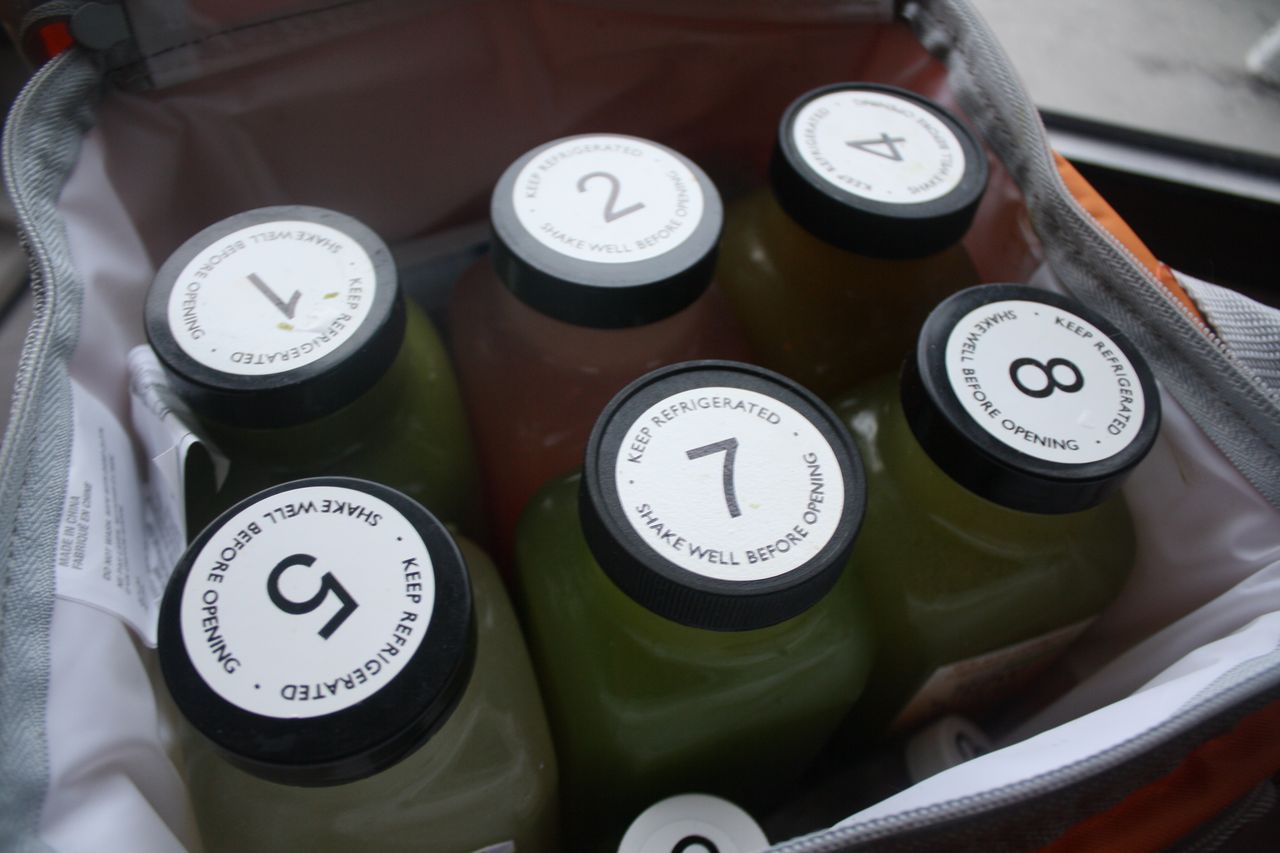 Holidays= over eating, over drinking and over lazyiness. Before I let the Holiday season take a toll on my body, I decided to treat it with a 3 day cleanse with Raw Juice Guru. If my insides could speak, they would definitely be bowing down to me saying "Namaste".
I sipped on delicious juice combinations like Watermelon/Pineapple and Watercress/cucumber/celery/romaine/lemon/apple and thoroughly enjoyed the taste of each of them. What I liked most about doing a cleanse with Raw Juice Guru was that each of the cleanses are tailored to YOU. Eliane, the amazing and sweet owner, sends over a questionnaire addressing all of your concerns and eating habits. From there, she is able to adjust the cleanse to meet your needs and goals. Definitely not your typical juice mill like some other places out there. They even deliver the juice to you fresh each morning to preserve the nutrients. I don't know about you but grabbing a juice from Wholefoods seems a lot less appealing when you start thinking about how long it has been sitting there.
Some benefits of juicing are increased energy, metabolism restart, glowing skin, reduce bloating, improved sleep patterns…just to name a few!
I can't wait to do it again in a few months!!