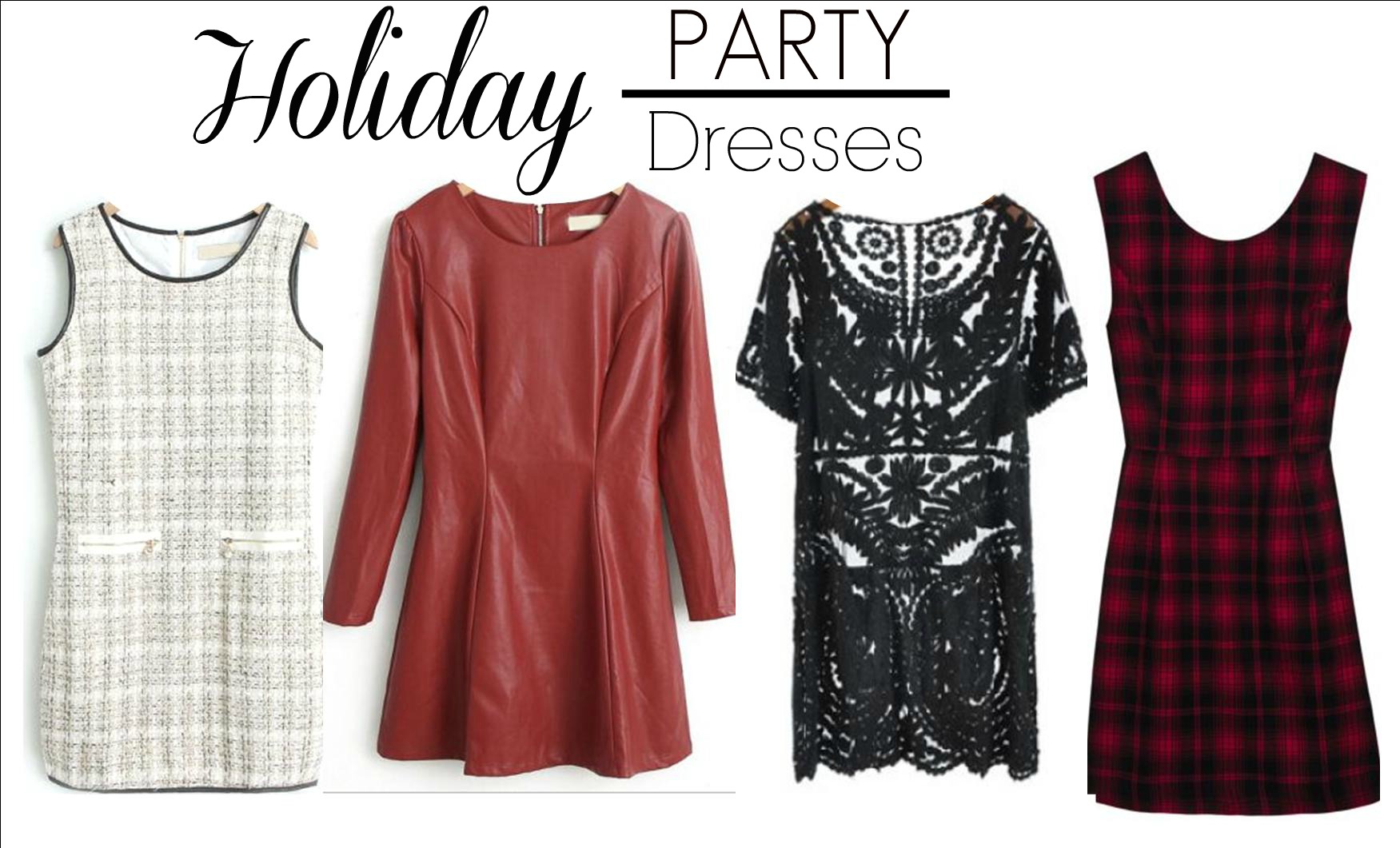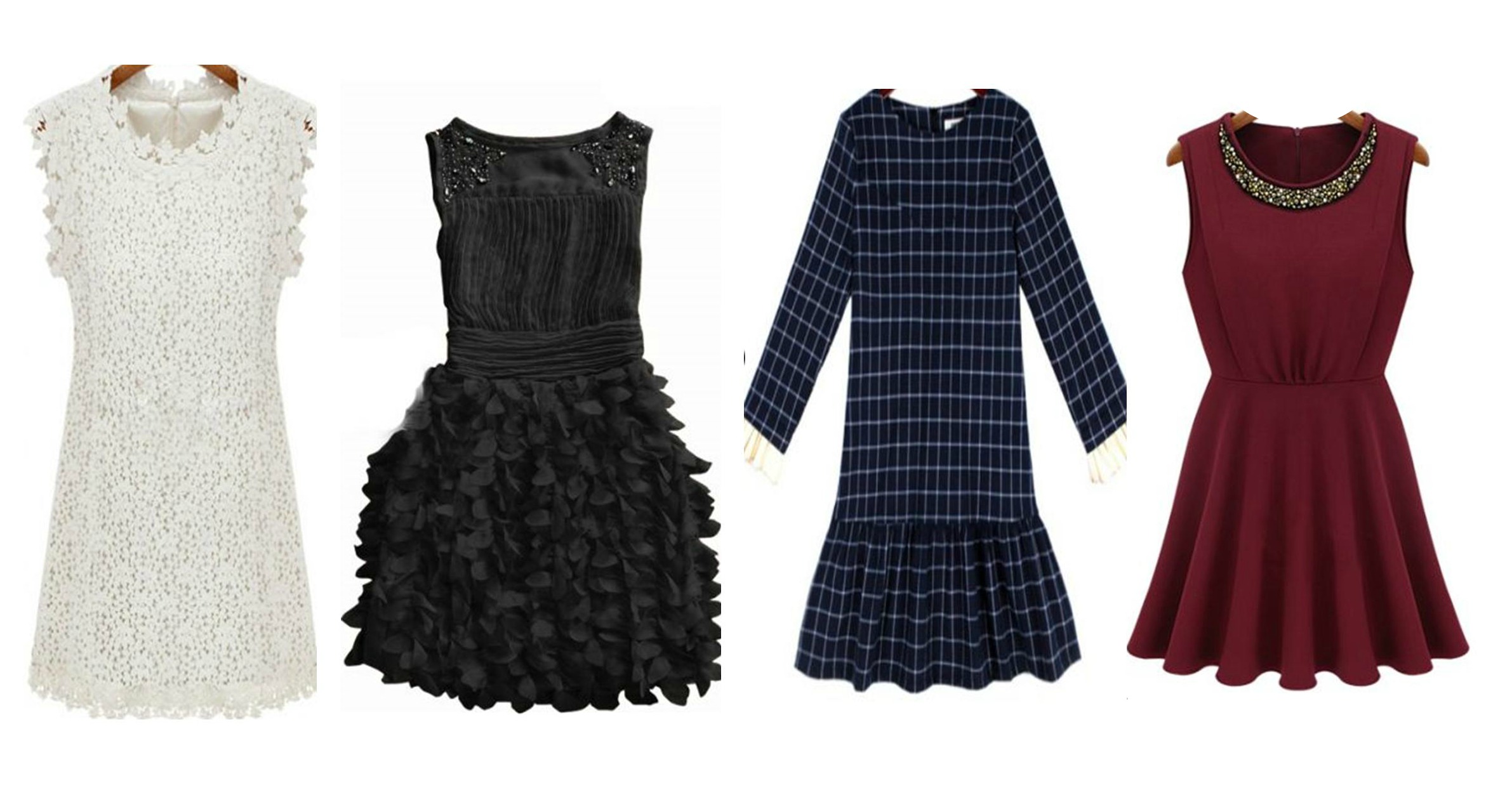 All dresses: Sheinside.com
HOW IS IT ALREADY CHRISTMAS TIME? I.do.not.get.it! I feel like it was JUST spring time…. and then last week I went to Starbucks and they were playing Christmas music. Wtf. Time really does fly sometimes.
With the holiday season being around the corner, I rounded up some of my favourite dresses from Sheinside, pretty much the most epic website for any sort of fix you need.
Between the red faux leather dress, the mad for plaid jumper dresses and the lace numbers, I feel like these dresses can get me through any sort of holiday party.