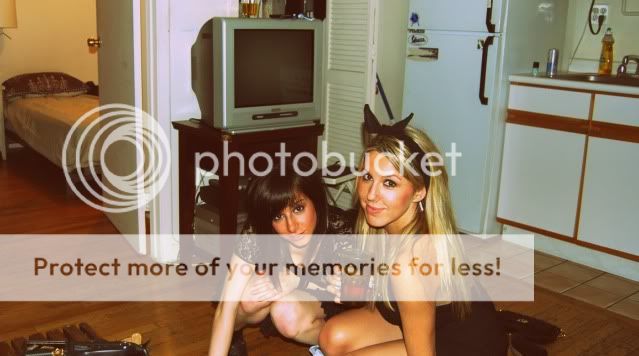 Jacket: Danier Leather Headband: American Apparel Skirt: Carte Blance Tank: Aritiza Bracelets: Market in Italy, Forever 21, Thifted
I think I may have been an animal in my past life.
Besides being magnetically drawn to puppies and dogs of all sorts, I love sporting animal ears whenever I get the chance.
When I was at coachella, I ran to the headband mouse ears and ripped the package open like an excited child getting a new toy. Another few weeks later, and I got me some bunny? ears. Not sure what headband animal this reflects…but I toroughly enjoy it.
Roof!