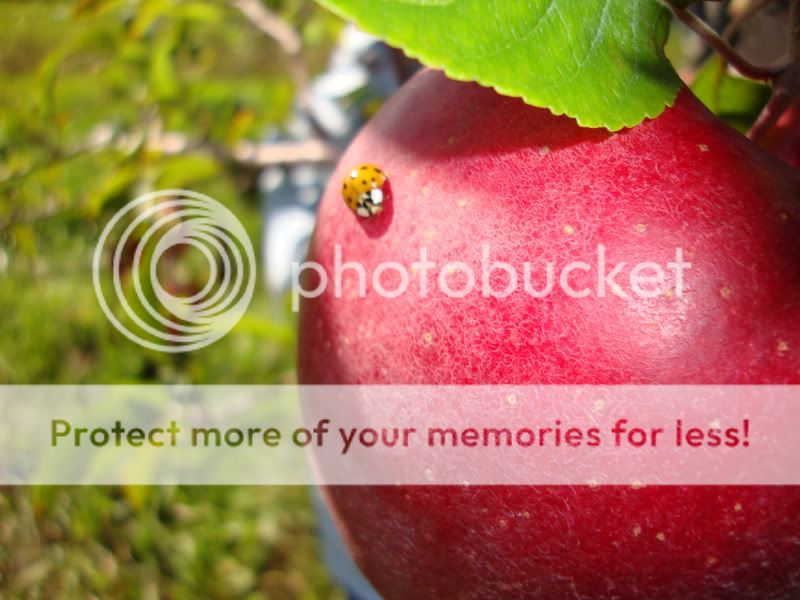 Skirt: Topshop Sweater: Winners Shirt: Zara Shoes: Steve Madden Ring: Speech Scarf: ??
Every Thanksgiving…ever since I was born, my entire family heads to the orchard to go applepicking. Although the location of the farm has changed a few times…the traditions have not. We meet at one of the picnic tables and chat over hot chocolate/coffee and apple pie/butter tarts or cookies (i picked butter tarts this year). The orchard is always so beautiful so I figured I would take some shots there.
I just got this skirt from Topshop. My mom and dad recently went to London and my mom brought me back this lovely skirt. She has some good taste…I must say. Guess the apple doesn't fall far from the tree. hahaha;) Kidding of course.
Not only do I love the skirt, but this outfit is comprised of some of my very favourite pieces. The top from Zara is the coziest t-shirt I own and I kick myself for not buying a few of them in every colour. I also have owned this sweater for years and just love the way it falls.
Since it is thanksgiving up here in Canada…I will say that I am thankful for favourite wardrobe pieces like these! Annnd of course for my amazing family,friends and health.
Hope everyone had a great weekend and happy thanksgiving to my fellow Canadians.