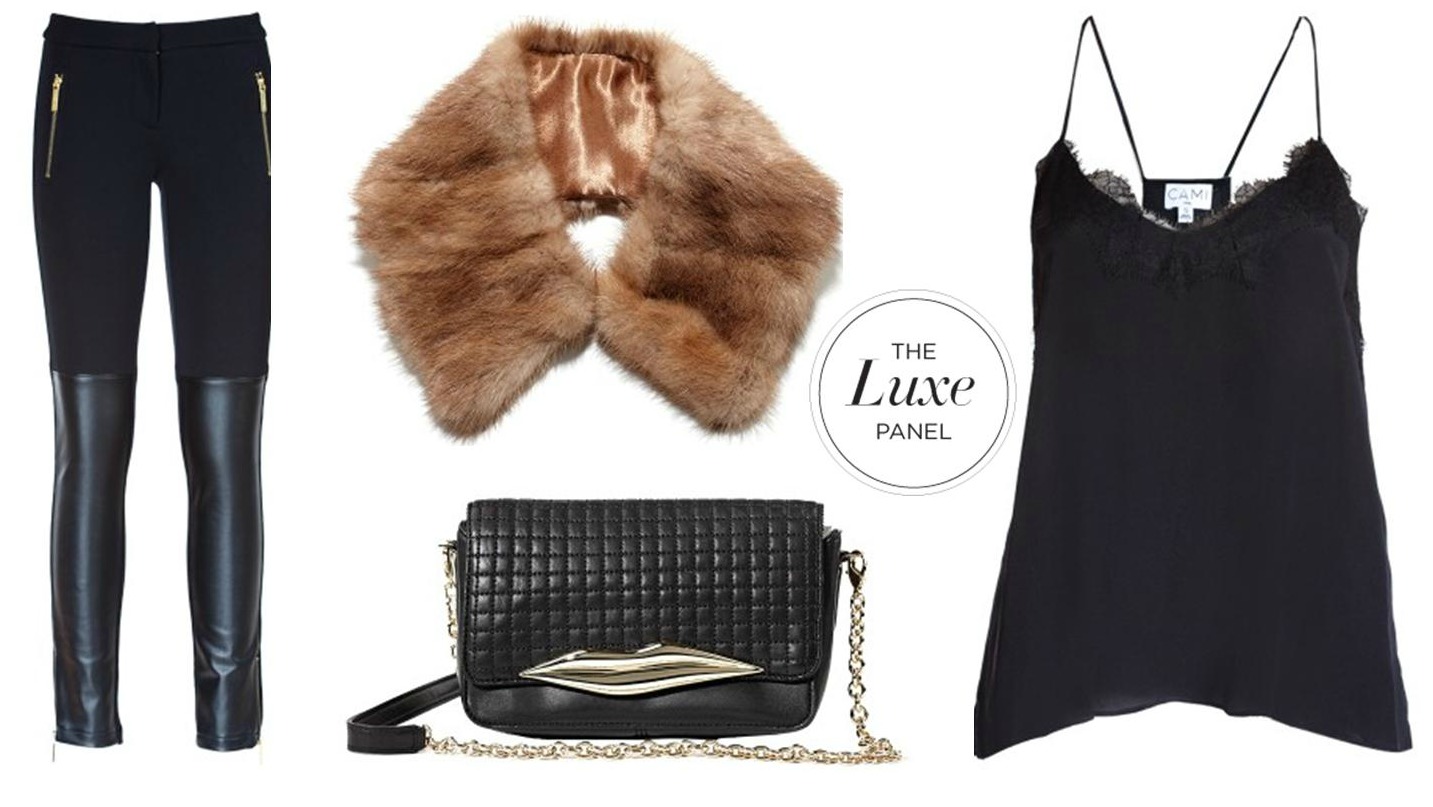 Excited to announce that I am now part of eLUXE's  The Luxe Panel along with some other amazing Canadian blogger friends. Together we will be working with eLUXE and their counterpart site The Luxe Life to collaborate on some fun projects. YEAHHH!
The pieces above are some of my must haves at the moment. And yes, with the cold weather officially here so is my seasonal effective disorder which means…. all black everything!
The leather patch pants by Michael Kors are perfect for a night on the town and the Cami NYC tank (which they also have in a few other shades) can pretty much be worn with anything….or under anything. I am also lusting over this DVF bag  with the gold lip embellishment along with the  adorable  fur collar that can be added to a favourite jacket or even over a sweater indoors .  Although PETA wouldn't agree with me on that one, I think it is just perfect.
Stay tuned for more…