World Mastercard Fashion Week was a whirlwind of fun. It left me with a great deal of Toronto pride and dreams of wishing it was spring and not winter. Having experienced the big gun that is New York Fashion week a few times before, I have to say I was impressed at how well of a job our city did at producing a week long event like this of it's own. It was so great seeing everyone support each other and feel proud that we have so much talent in our own backyard.
Here are some of my favourite trends that emerged from the week along with some of my favourite looks!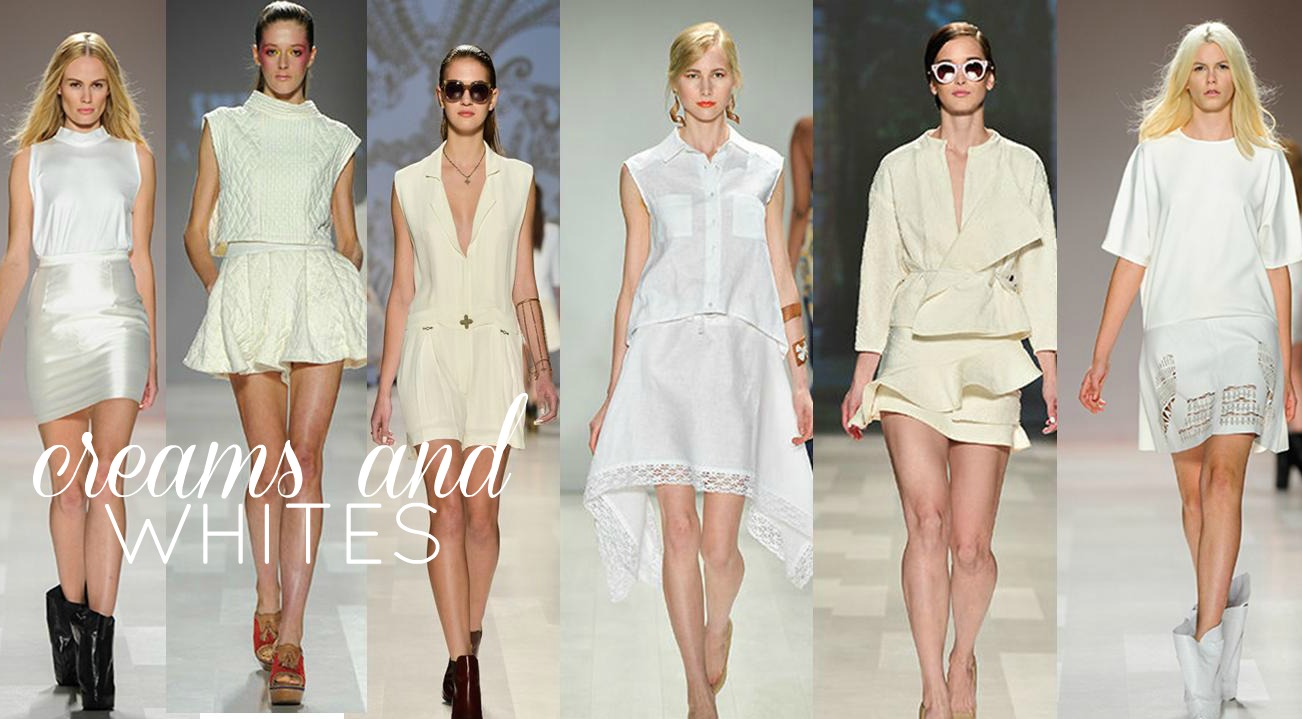 (left to right): Sid Neigum, Melissa Nepton, Beaufille, Whitney Linen, Maison Matthew Gallagher, Sid Neigum
If there was one trend that was evident in every show, it was the all white and cream looks. The colour less lover in me is very into it. The Beaufille collection especially tore at my heart strings as it featured some all white looks in romper form paired with a bit of 90's grunge. Yessss.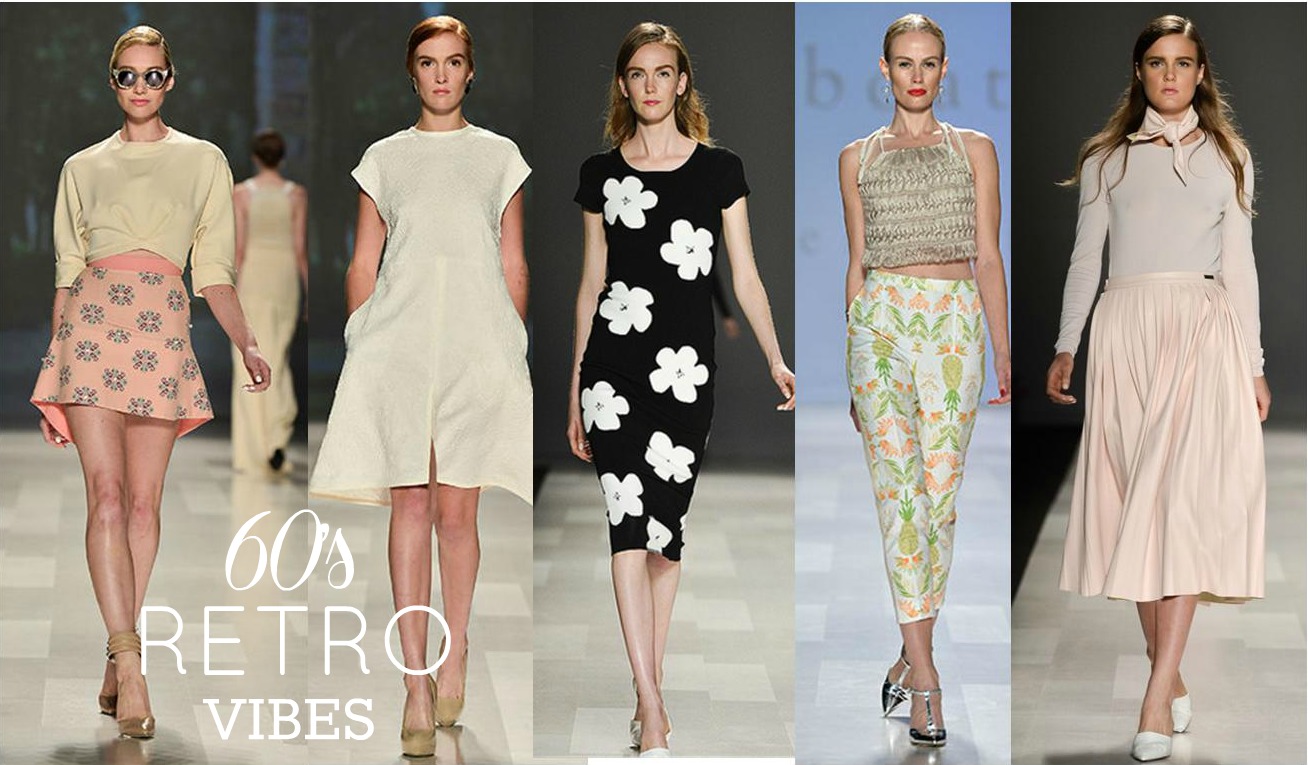 (left to right): Maison Mathhew Gallagher, Pink Tartan, Pink Tartan, Dreamboat Lucy, Pink Tartan
As much as I feel like an 80's baby, I also feel like I relate to the 60's and 70's eras quite a bit. When I saw a bunch of retro looks coming down the runway this season, it made me want to go back in time to Palm Springs and be barefeet in the heat. The look on the left by Matthew Gallagher has got to be one of my favourite looks of the entire week. I'm obsessed. Also newcomer Dreamboat Lucy described their line as "Vintage Barbie on Hawaiian vacation" which is pretty much the best description ever.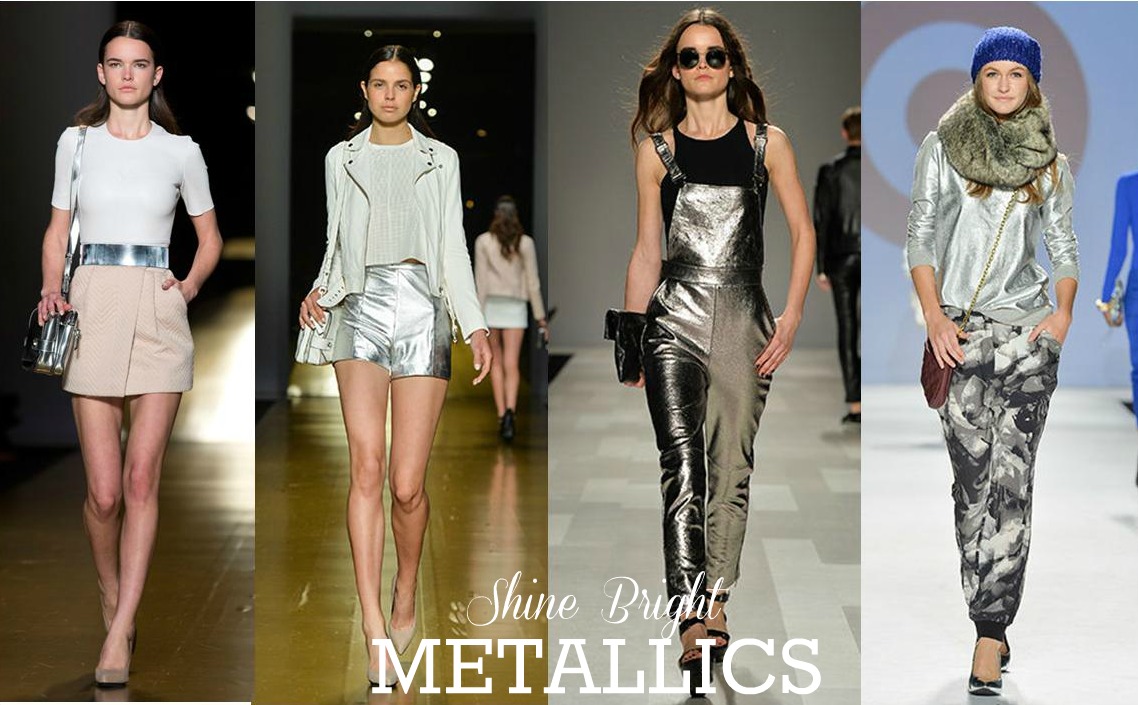 (left to right) Mackage, Mackage, Rudsak, Target
Metallic's are another thing we will be seeing more of next Spring and as tacky as metallics can sometimes be, these designers made me want to shine on! Each of the designers who incorporated the bright fabric did so very tastefully and in little amounts. Can we talk about how PERFECT the Rudsak overalls are? As well as the entire look from Mackage on the far left?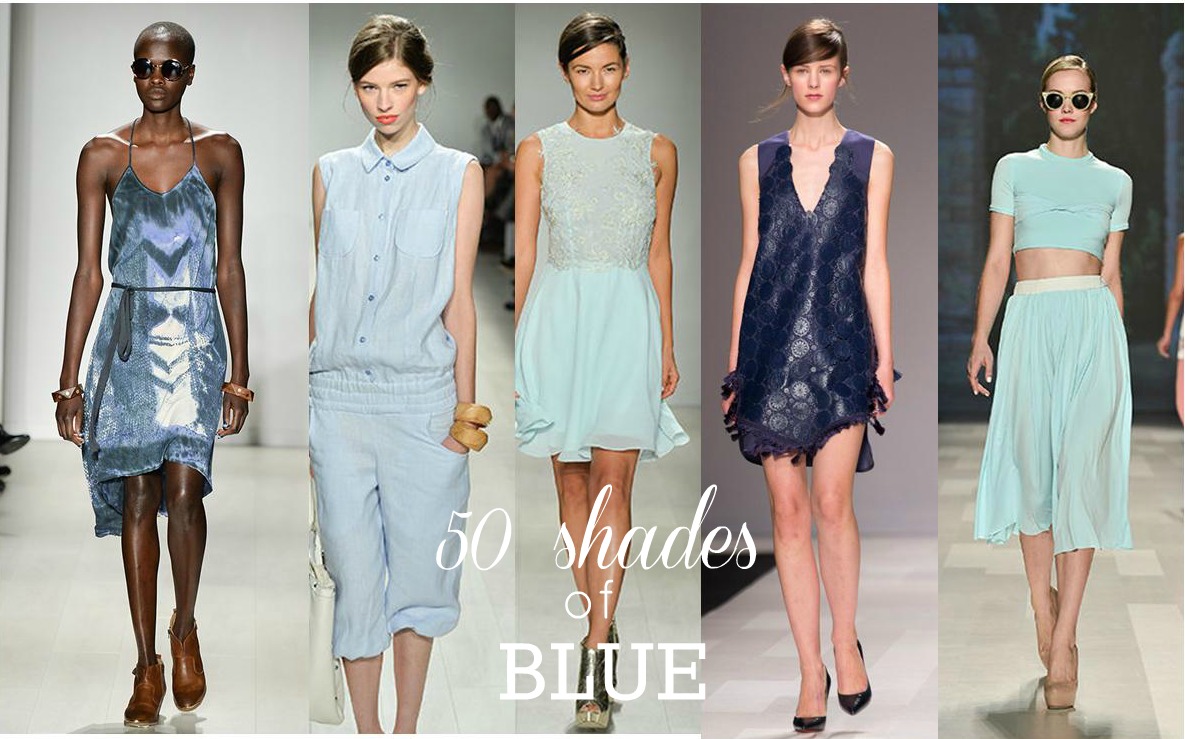 (left to right): Laura Siegel, Whitney Linen, Narces, Joe Fresh, Maison Matthew Gallagher
I can just envision Miranda Priestly shaking her head at me by saying that "50 Shades of Blue" is trending. Looking down at me, she would say: "That sweater is not blue, it's not turquoise. It's not lapis. It's actually cerulean "…and then go on to explain how a shade of a particular colour family can be so different than just generalizing it. However, this season there were so many shades from the blue family that it was impossible to limit it. Navy was everywhere, sky blue was spotted more than a handful of times and several looks featured other variations of the colour as well.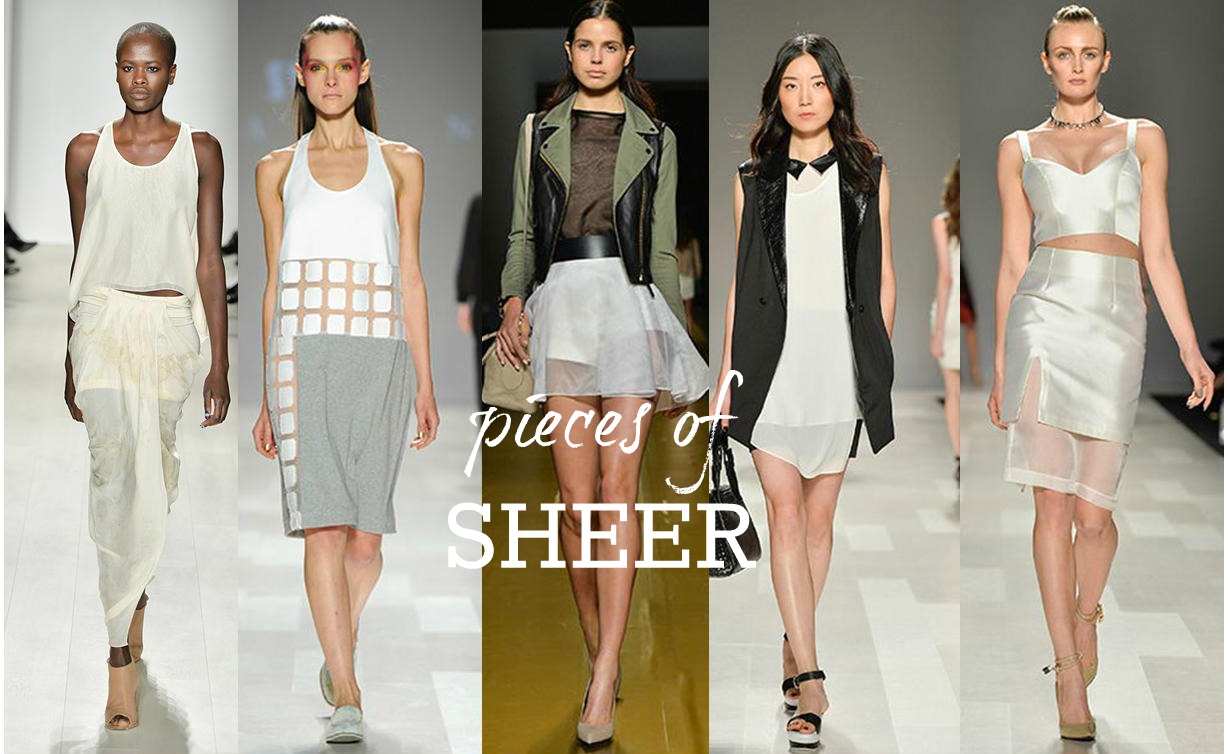 (left to right): Laura Siegal, Melissa Newton, Mackage, Rudsak, Caitlin Power
Feminine and airy fabrications had a strong presence at WMCFW. Sheer panels were pieced into many looks which are perfect for spring layering. It also offers a bit of sexiness to some more traditional looks.