As much as I daydream about living on an island and drinking coconuts full time- I am pretty content(and proud!) living in my home and native land- Canada. It is truly a beautiful country with so much to discover. I made it a goal this summer to stay a bit more local and discover the hidden gems that are close to home.
Here are 3 unique places to swim that are all under 3 hours from Toronto! Not feeling the crowded Toronto islands or your friends swimming pool? Get in the car, pack the SPF and check out some of these amazing bodies of water that make you feel like you are in a Pinterest photo!
1. Elora Quarry
Just an hour from Guelph sits the small little town of Elora. Not only is there cute little shops to visit and restaurants to eat at- there is an amazing limestone quarry that sits in the Elora Quarry Conversation Area. You can pack your own lunch and have a little picnic party, do some cliff jumping or even bring an inflatable floatie and drift away. This swimming hole made me feel like I was in Lord of the Flies- lost on an island before things went south!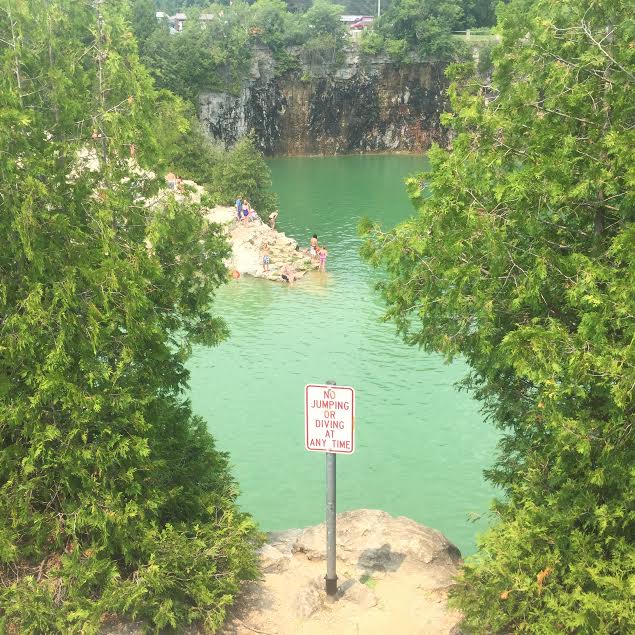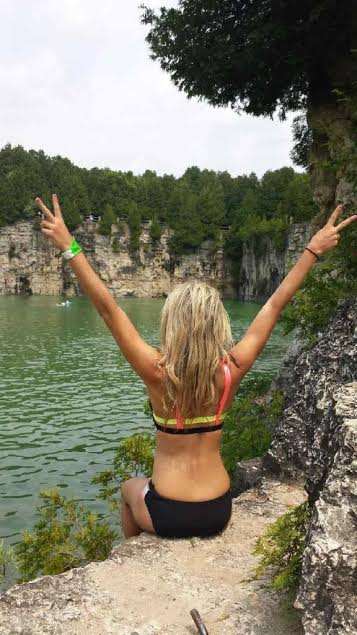 2. Scarborough Bluffs
You wouldn't think that in a city as large and as metropolitan as Toronto that there would be a park and beach area that resembles Portugal now would you!? On the outskirts of downtown is the pretty fascinating Scarborough Bluffs. I enjoyed this beach area and landscape- not so much to sit and tan at- but to hike around and see from the different angles and view points. They say that " The journey is just as important as the destination" and that could not be more true about this place! It is slightly difficult to access and there are so many different nooks and paths to take so spend the afternoon exploring here. Make sure to bring runners and some water though!
3. Sandbanks Provincial Park
Prince Edward County has been getting tons of attention lately but mainly it has been for the wine and vineyards. What people are forgetting is that Prince Edward County is home to the sand dune beach called Sandbanks Beach. The sand here is very light and the water colour perfect! This is the beach where you truly go to escape the citylife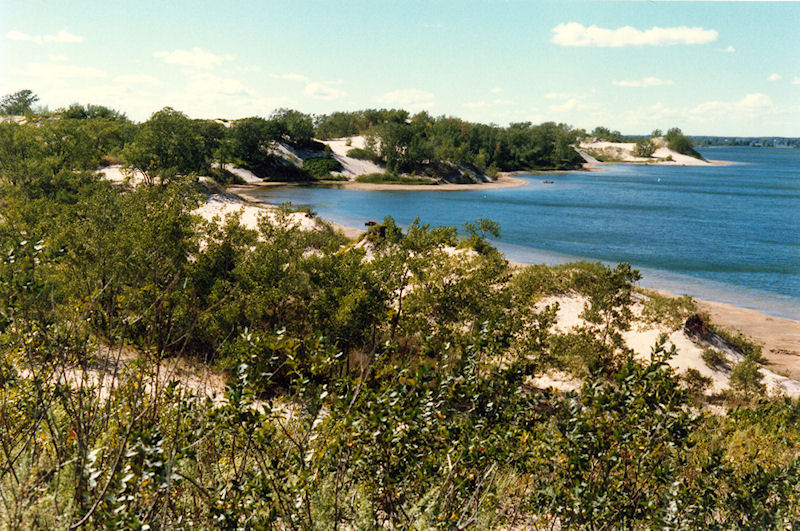 !