Packing for a trip brings me so much joy! Some people dread it but me on the other hand, I live for it! Since I have been on a good number of trips and have travelled extensively, I can confidently say I know the travel essentials for women that you should be packing too- whether you dread the task or not!
Admittedly I am a bit of an over packer so you definitely do not need all the items here but hopefully some of them are useful to you and the destination you are visiting!
Here are my favourite travel essentials for women that are tried, tested and true:
Luggage's and Weekend Getaway Bags For Women- My Favourite Travel Essential for Women is my Backpack
Carry On Back Pack
This travel essential for women is my absolute favourite! It comes on every trip with me. It also doubles as my diaper bag when I am home. I'm obsessed with all the compartments it has and it helps to keep me so organized. If you have a quick overnight trip, you probably could make use with just this.
I also use it when I am on a trip and want to pack some items with me for the day.
It has a charger within it, area for snacks that help to keep them cold and even a compartment for shoes ( I use this compartment for a wet bathing suit on day trips). It is only $56 CAD and also comes in so many awesome colours!
Weekender Bag
This Weekender Bag is a travel essential for the stylish traveler! It literally looks identical to the Beis Weekend Bag but instead of a bigger price tag, it is only $59!!! I love the different compartments and longer strap available.
It also comes in a variety of colours to choose from!
Carry On Luggage
We may or may not have 3 of these ( one for each of the girls!) and then I also bought one my mom too. If you are looking for a rolling option as a carry on and want a traditional luggage, this one is perfect. It is compact and also fits overhead without any issues and the hard shell makes it very durable.
If pink isn't your thing, it also comes in navy and black!
LOOKING FOR OTHER TRAVEL TIPS? You Might Like These Posts Below:
Packing Essentials For Women
Packing Cubes
I feel like people either swear by packing cubes or find them pointless. I am a BIG fan of them…especially when I travel with the kids! I label all of mine (ie: Bathing suits, tops, underwear etc) and find them incredibly useful when we are staying at several hotels in one single trip. I place the packing cubes in the hotel drawers and take out what I need versus fully unpacking everything. If you are doing a trip with 1-2 night stops here and there, you can easily "unpack" and also stay super organized!
These packing cubes are are my fav and come in a few sizes and colours.
Sunglass Organizer
If you follow me on Instagram, you likely have seen me bragging about this travel essential for women – my sunglass holder! I honestly cannot travel without all my favourite sunnies so I love this sunglass organizer for keeping that all safe and compact. I often hang it right in the closet!
Travel Pouches- The Most Aesthetically Pleasing Travel Essential for Women
Honestly if packing cubes aren't your thing, maybe these cute travel pouches are for you instead. I use these to place inside my carry on so I am organized when I have a long haul flight OR if I am using my backpack for a day trip from the hotel.
Make Up Bag
This is Amazon make up bag went viral and for good reason! It is hella good looking and super functionable. I have had mine for 4 years and it still looks amazing! I bought one for home use and one for strictly travelling.
Hanging Toiletry Bag
This hanging toiletry bag has done me wonders. I love just pulling it out from my suitcase straight into the bathroom. Also if you are like me and have forgot to tighten a lid or two, this has saved me from a full on explosion since there are compartments.
I convinced all my girlfriends to buy one too after they saw how amazing it was when we were on a girls trip! 10/10 recommend!
Portable Hangers
Is there anything worse than wanting to hang all of your clothes up in the hotel but you are left with only 5-6 hangers? Worse is when you have to share those said hangers with your travel companion. These portable hangers are so useful when you have a lot of dresses or items that need to be hung!
Mini Jewelry Organizer
Keep your necklaces from tangling into a big ball with this mini travel jewelry organizer! It's cute, compact and can help you see all the options you have very easily!
Passport Holder
I love this for helping me to easily spot my passport in my bag and to keep it safe and protected. I actually have this for each of my family members in different colours so I know whose is whose when we get asked for specific ones from the border agents.
In Flight Travel Essentials for Women
Being comfortable on a flight is super important to me. I don't fly first class and we all know those economy seats can be VERY snug. To make myself as comfortable as possible, I always bring along these plane travel essentials. If I forget one ( its happened), I seriously am a mess!
Reusable Water Bottle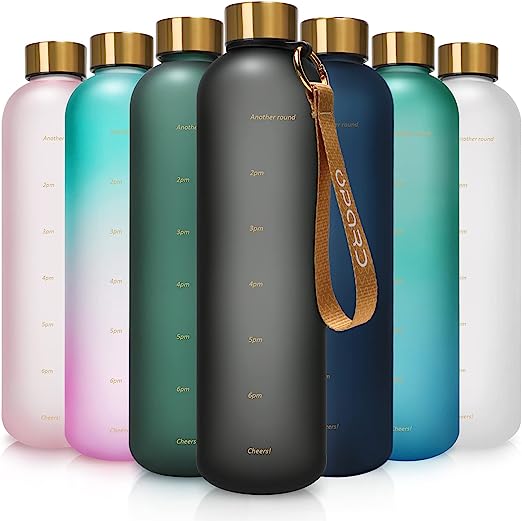 I feel like this is a given but maybe it's not for some people. Once you start travelling with a reusable water bottle, you can never go back. Plastic water bottles are a: so terrible for the planet and b: are SO expensive in the airport and on a flight so this travel essential for women is one you should get on as soon as possible
All of these are available for purchase by clicking on the photos, I am recommending this one HERE as it's a best seller ( and the one I own!)
Hand Sanitizer
The mention of Hand Sanitizer does make me experience PTSD from COVID times if I am speaking honestly here but it truly is an essential- Covid or not.
I have always loved this travel size option that is also vegan, cruelty free and smells like lemon.
Neck Pillow + Blanket
The best way to get cozy on a flight is by busting out a fuzzy blanket and using a neck pillow. Game changers! I love this set because it comes with both and comes with a little bag to carry them in that you can clip to your luggage or carry on!
Women's Travel Essentials-Eye Mask
I am going to recommend the ultimate luxury travel accessory for her and that is the SLIP silk sleep mask. I sleep with a mask every night at home so you better believe I travel everywhere with one- especially planes where I need extra help getting to sleep
Portable Phone Charger
Nothing more important when travelling ( especially as a women) than to have a fully charged phone. I love this one as it has multiple inputs. I also sometimes find certain low budget airlines do not have a power option so it's great to have this in your carry on.
Cozy Plane Socks
I like raising my comfort level on a plane to the maximum capacity. With that being said, I pack socks specially for the plane. I get SO cold on planes and I love bringing fleece ones with me.
You can't beat these UGG ones here. They feel like your feet are wrapped in a warm cloud.
Iphone Holder
Want to watch something your downloaded on your phone but don't want to hold it the entire flight? This Iphone Holder is the perfect solution
Hat Clip-Travel Essential That You Never Knew You NEEDED!
If you love a good large rimmed sunhat, you definitely know the struggle that comes with transporting it. Do you wear it? Do you pack it? It was always the biggest dilemma for me!
After finding about this viral hat clip, I knew I had to get it! And I am so glad I did. It works amazing and once we get on board, I just place my hat under the seat! It never falls off throughout the airport.
Beauty Travel Essentials for Women & Accessories
Make up Wipes
My skin care routine stops for nothing- not even travelling! I love my make up wipes for getting the job done quick. I use these ones to get even waterproof mascara off. They are WAY better than "official make up" removers. TRUST!
Facial Mist
This stuff is like a mini facial on the road…and the best part is that it is only $10 CAD! Spray some of this towards the end of your flight or after a long day exploring and you will feel like a brand new person!
Key Skin Products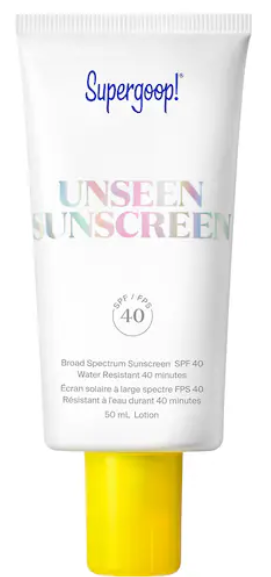 This is the whole grail of keeping your skin in check when you travel! I am a big fan of all Supergoop products and these SPF lip balm and bronzer moisturizer are the best ones in my opinion!
I also always bring one and only one expensive face serum and it's always my Vivier Radiance Serum. I pack it in the travel size beauty container below so I don't have to bring the whole bottle
When it comes to make up, I normally don't pack a whole lot. I have my mascara, bronzer, eye liner, some blush but NEVER do I forget my CC Full Coverage Cream. YOU GUYS THIS STUFF IS the best product you can honestly buy as it smooths your skin right out, covers any blemishes and has SPF 50+ protection to boot. I always get compliments on my skin when I use this ( which is everyday now haha)
Travel Size Beauty Containers
These TSA approved travel containers are the perfect solution for you to bring all your favorites from home without having to worry about space. They even come with labels to make sure you stay organized.
LED Travel Compact Mirror
Let's face it- hotel lighting can sometimes be awful! I keep this LED Travel Mirror with me at all times- not just travelling! It's for when you are on the go even at home!
Under Eye Mask Patches
There are many ways that you can make yourself feel like a new person after a long day: showering, having a coffee, taking a quick nap but my most favourite way to rejuvenate myself is doing a little home spa session and these under eye patches are just the way to do it!
I use them on every flight ( despite the stares) and every time after I shower on vacation! Love them.
Tech Travel Essentials for Women & Accessories
Compact Clothing Steamer
Little steamer…big results! It sucks when you unpack and notice all of your clothes are wrinkled beyond repair. While some nice hotels have ironing boards and irons, it is a hassle to set it all up! This portable steamer is AMAZING and works super fast.
Tripod
I use this tripod at home for all my content and family photos but if you are travelling you will be happy with this as well! It is super small and can expand up to 6 feet in height. It even comes with a little clicker that attaches to the pole so you never lose it
If you are travelling solo it is definitely a must to capture yourself in amazing spots you will never forgt!
Electronics Organizer
I love having all the tech gadgets but I hate having them all in different places. This cord/tech holder keeps all your cords and plugs in one easy to find spot! It even fits a travel power bank.
Universal Plug Converter
File under boring travel essentials that you need but are not exciting to purchase. Trust me though this little guy has come in clutch when visiting countries with different power outlets!
Air Tag Holder
Travelling with Air tags has become second nature to us over the last few years. These air tag keychains are great for making sure you never lose the important end of them! While travel insurance is important especially for lost items, these are the next best things.
Track your luggage and belongings at any time and have peace of mind when you see they have arrived at the arrival airport!
Health and Safety Travel Essentials for Women
Key Chain Alarm
If you are a women who is doing solo travelling, you will want to buy this personal key chain alarm. While pepper spray would be a good option, it doesn't get through security! This device is super tiny yet very powerful.
I bring this even when I travel with my husband as it could be useful in any dangerous situation!
Mosquito Repellant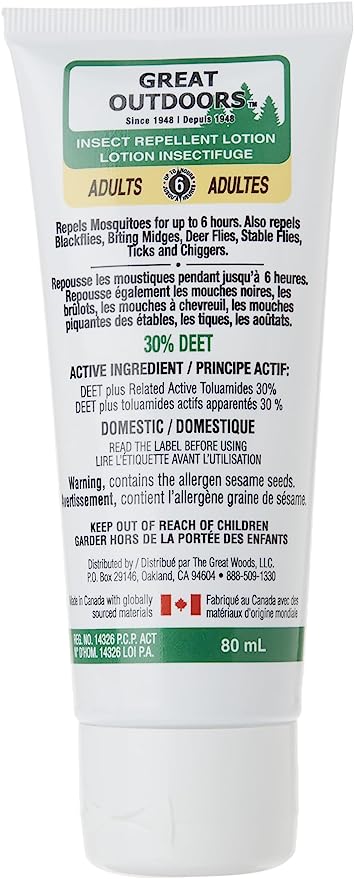 The best way to ruin a vacation or trip is to get eaten alive by Mosquitos. I feel like I used to only pack mosquito repellant based on the destinations I was going to but now I always just pack it in case because you never know when those buggers will show up!
Pill Organizer
Stay healthy and keep up with your medications and supplements even when you are on the go. I love this pill organizer ( it's only $8) as it's compact, stylish and has 8 compartments!
First Aid Kit
Buying a first aid kit isn't the most exciting purchase obviously but it is probably one of the most necessary ones! Between the mini aloe gel to the bandits, this travel first aid kit has come in handy more times than I wish!
Travel Essentials for Women – Clothing and Accessories
My three things that I always need for travelling as a women are a good pair of tights for the airports, comfortable shoes, a good anti theft or convenient style purse and a boat load of sunglasses! Of course I love some good vacation dresses and bathing suits but these are the key travel essentials list when it comes to clothing!
Comfortable Walking Shoes
These are my go to comfortable walking shoes when I travel! I love that they are lace free and can easily be slipped on. They come in a few shades if white is not your thing and have over 175 stellar reviews!
An Assortment of Sunglasses
If you click on any of the pictures above, it will take you directly to these sunglasses. These sunglasses are all from Amazon and are under $30.00. My kind of shades!
I am so rough on my sunglasses especially when I am travelling and on a beach. If something happens to them I never feel bad as I can easily replace them at a very reasonable cost!
Anti Theft Travel Purse
What did I do without my anti theft belt bag?! This bag is the absolute best bag to travel with! It stays close to your body, you can wear it around your waist or shoulder and it's adjustable! Wins all around
I carry my essentials in here and there is even a little side zipper where you can place a credit card to keep it extra safe! This is a women's travel essential that should be on everyone's list.
Biker Shorts or Leggings
These shorts are a Lululemon Dupe and are only $25.00 Cad! I love me some Lulu but the price sometimes is a bit much- especially for items that I am bringing travelling.
These shorts come in a lot of colours and the brand also has full on leggings too. I love these biker shorts for quick plane rides paired with a long sleeve shirt and jean jacket!
One Piece Bathing Suit
This bathing suit comes in so many colours and it is so flattering. I think every women should have a good one piece suit and this one in particular is a fav because it doubles as something you can wear with jean shorts and it's a full outfit!
Viral Amazon Beach Bag
This beach bag went viral on all of the things because it was that good. It's only $20 CAD and comes in a bunch of colours! I have the pink and it's a great bag to toss all our sunscreen and necessities to head to the pool!
Bonus: It's easy to pack and doesn't take up much room at all! My kind of travel essential
The Best Wide Brim Beach Hat
I am OBSESSED with this Lack of Colour Hat. I have a few of their hats and while they are not cheap, the quality is amazing and I've had mine for years! The straw one is my favorite and it offers a ton of sun coverage. I also just love the look of them!
Wrinkle Free Fabric Spray
The reviews on this item don't lie. I have one of these in my travel backpack, my car and even in my clutch sometimes when I go out for dinners. It is MAGIC! It get's rid of your wrinkles so easily and after packing and rolling some dresses or shirts, it's a quick fix to making everything look nicer!
---
I hope you enjoyed this travel essentials list and that your next vacation is a breeze because of some of these items!
PIN THIS TRAVEL ESSENTIALS FOR WOMEN POST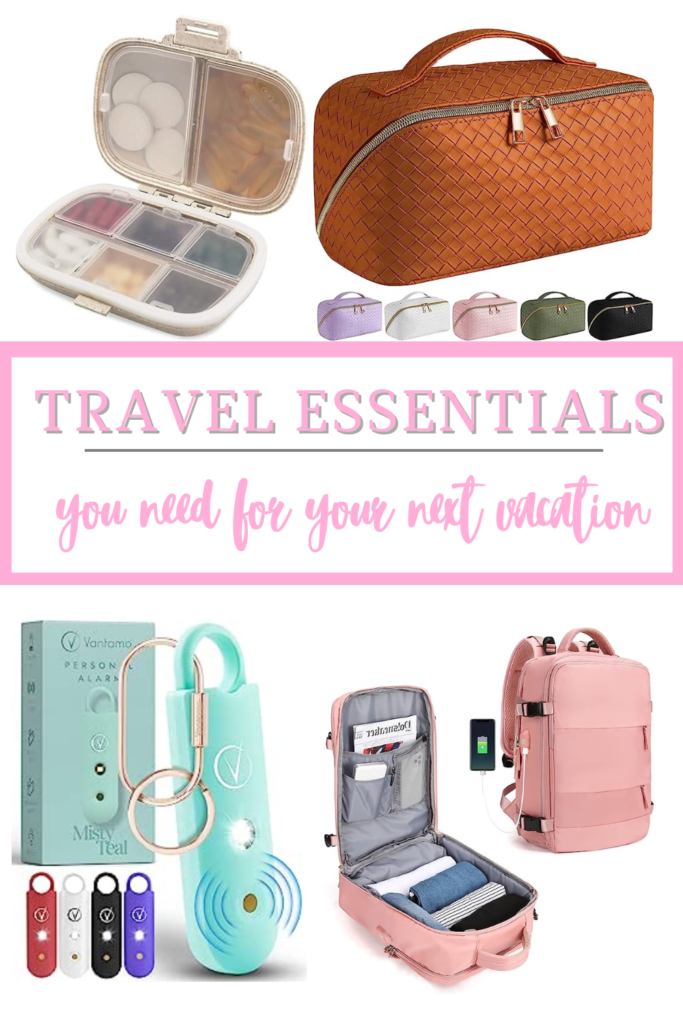 This post does contain affiliates