#1. Sand boarding in Morocco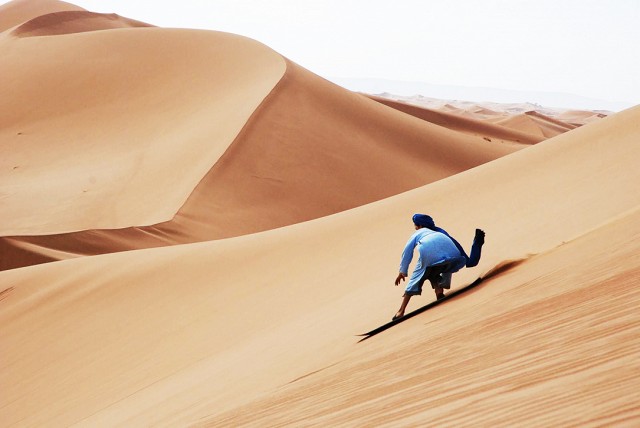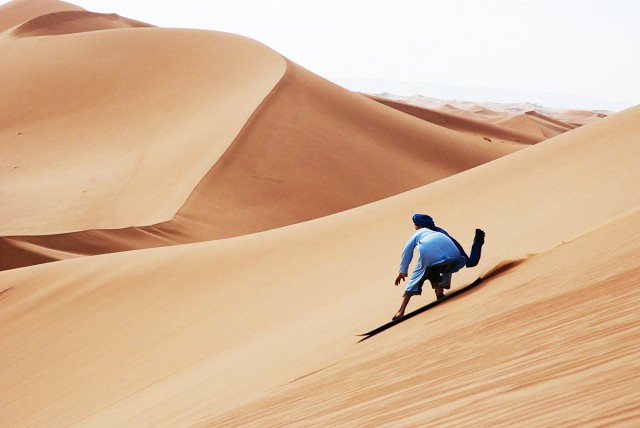 Snowboarding adapted for sandy terrain, sandboarding, which is popular in Morocco's Sahara Desert, involves hiking up steep mountains of sand and then zooming down them on a board at out-of-control speeds of up to 50 miles per hour. This beats a camel ride any day of the week.
#2.  Glass Walk ways in China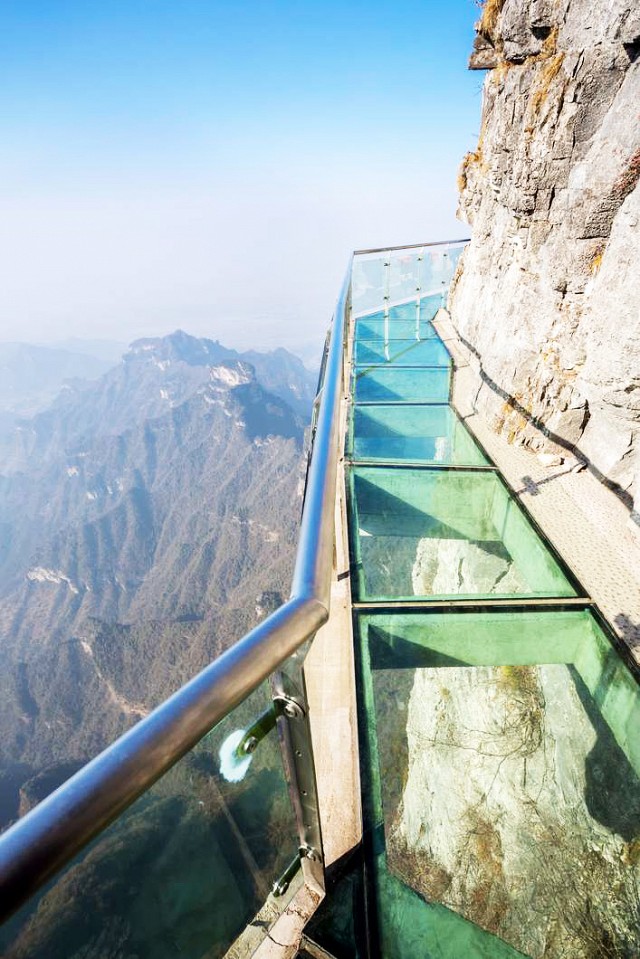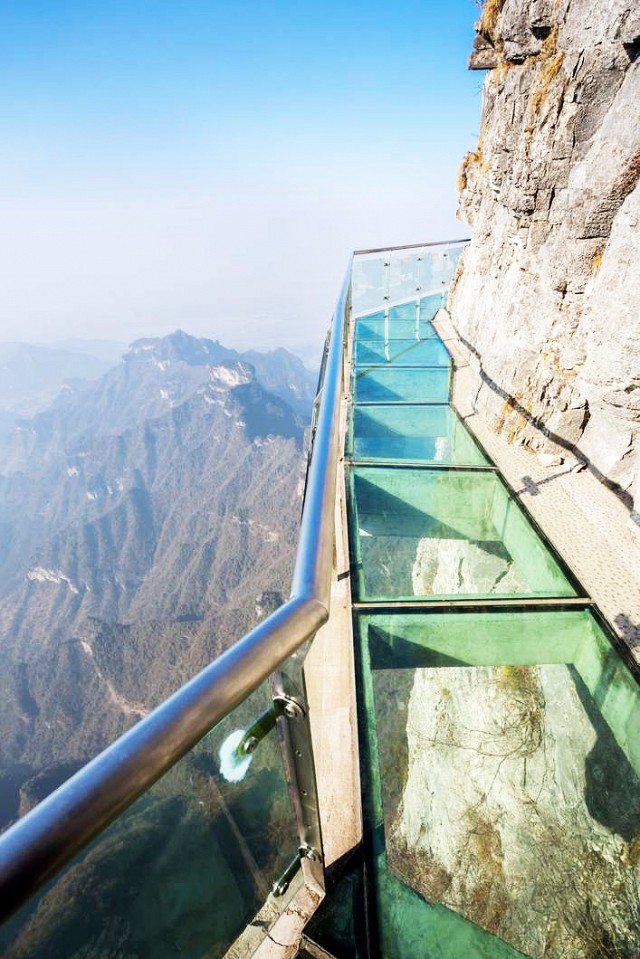 At least 4000 feet in the air (4700 feet above sea level), a three-foot-wide walkway clings to one face of Tianmen Mountain in Zhangjiajie, China, above a rocky ravine. With a glass bottom, the tourist attraction provides a crystal-clear view of where one wrong step could take you.
#3. Shark Chasing in Mexico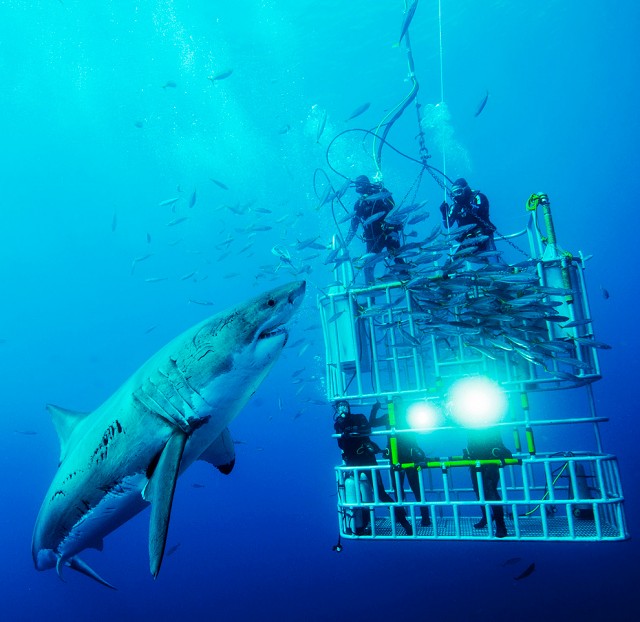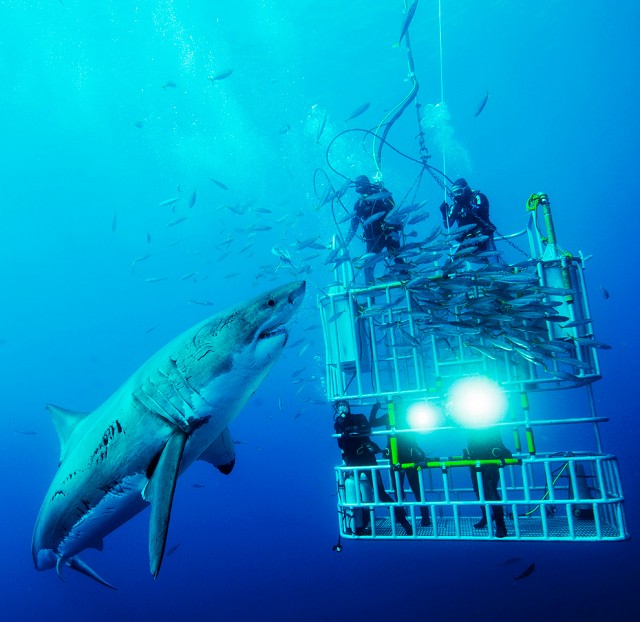 Established as the world's top great white shark cage diving destination, Mexico's Guadalupe Island, a volcanic island off the Baja Peninsula, draws great white shark fans from around the world. Shark-proof diving cages are open to everyone—no scuba certification necessary. All you have to be is brave.
#4. Edge Walk Toronto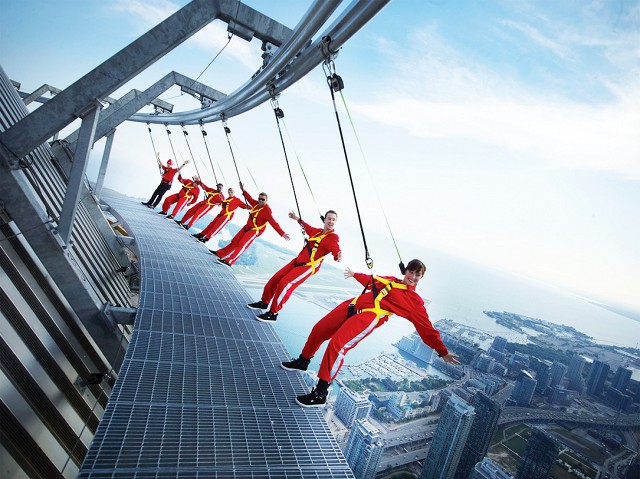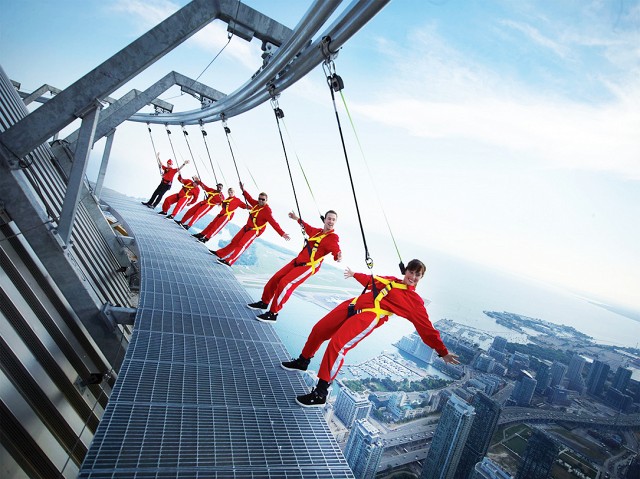 An urban adventure in my hood-Toronto! EdgeWalk, a hands-free walk around CN Tower's revolving restaurant, 116 stories off the ground, is not for the faint of heart. Harnessed in at 1168 feet in the air, adventurers take a 20- to 30-minute walk above the city, taking in incredible views and testing their fears.
#5. Hammock Mountain Hanging in the Italian Alps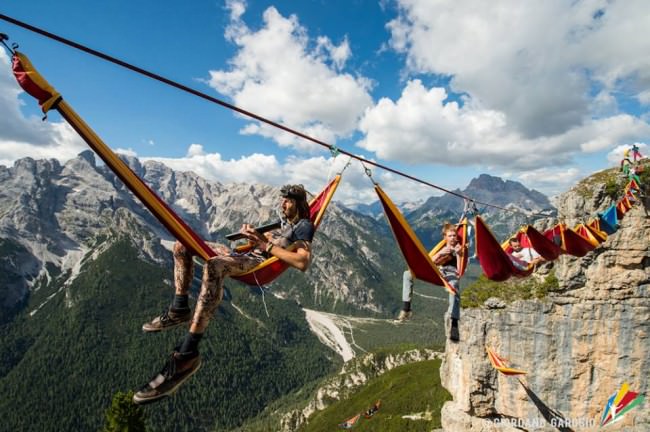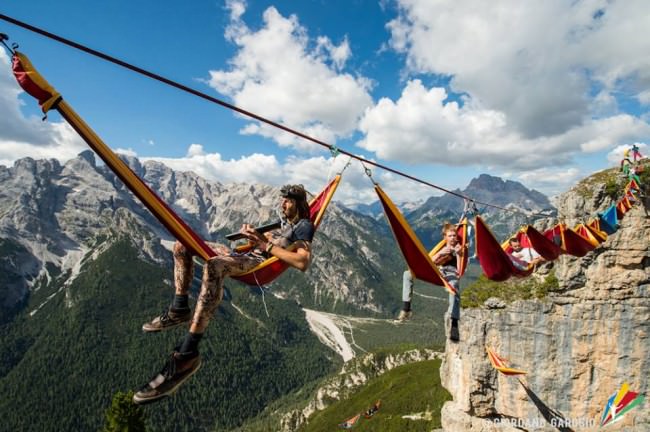 At Italy's biggest slackline festival, the International Highline Meeting, people from all over the world gather to try out this extreme sport. But the biggest shock of all came at bedtime. Instead of cozy beds, attendees slept in hammocks that hung across the Italian Alps. Just looking at the photos will increase most people's heart rates.