Travelling with young kids is not vacationing- it is travelling to a different location! Facts. That's why you need some key toddler travel toys.
Though I still LOVE travelling with our daughter and feel it is still very much worth it, I have to acknowledge that it can be exhausting, grueling and it can certainly test your patience at times!
To make things a little easier ( and to save your sanity mid flight or car ride)- I have come up with a list of toys or items that help make the journey a bit smoother. You'll be kissing the ground when you arrive even if the flight/journey was relatively smooth and hopefully with the help of these items- you can at least breathe a bit!
Take a look at this incredible list and prepare to be mind blown by these toddler airplane activities.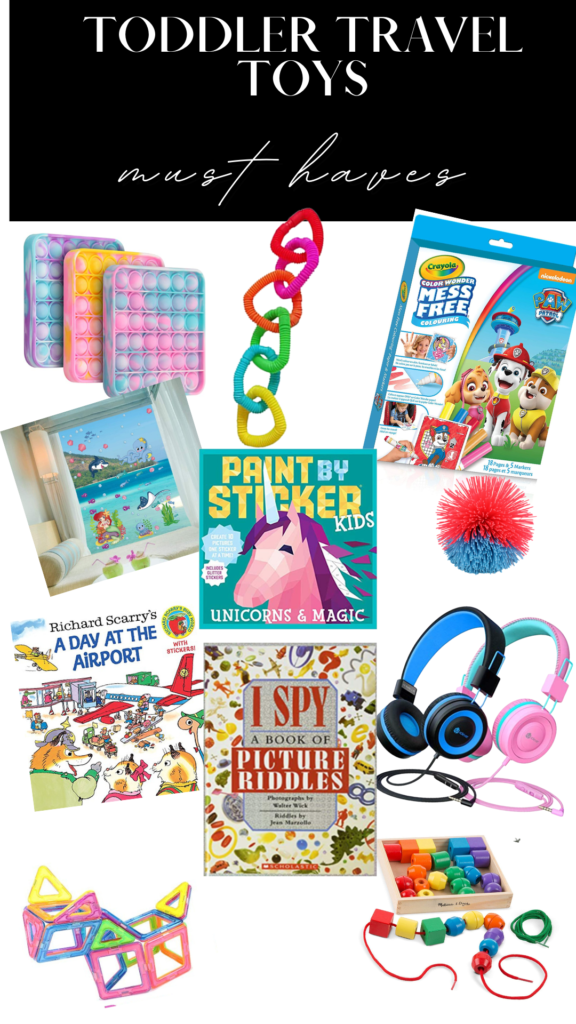 Shop them here:

TODDLER TRAVEL TOYS- FAVOURITES OF THE BUNCH
Window Clings: Great for plane travel, these will also provide fun entertainment on long road trips, hotel windows and windows while waiting at the airport! They easily come off so you can play with them over and over!
Mess Free Coloring Book: The ultimate coloring activity that comes with ZERO stress. The marker is clear and the paper changes colour as they go aka NO mess at all! This was great for the hotel room too
OTHER ITEMS FOR TRAVEL EASE THAT WILL HELP YOUR TODDLER

Travel Tray: Sick of turning around from the front seat to get your toddler an item? This alleviates this!! Your littles can have everything all laid out infront of them and also gives them the ability to draw for longer car rides
Bento Boxes for Snacks: If there is one thing that will help your kid stay calm and stop them from whining, it is having 82349823 snacks on hand!!! I prepared our bento box with some key items before the flight, before the longer drives and even sometimes before we headed to a restaurant where we wanted to enjoy ourselves. My favourite travel snack is dried mangos as they take really long to eat!! We also love Welo Snacks as they have less sugar than most granola bars!! USE CODE: THEDAYDREAMDIARIES15 for 15% off!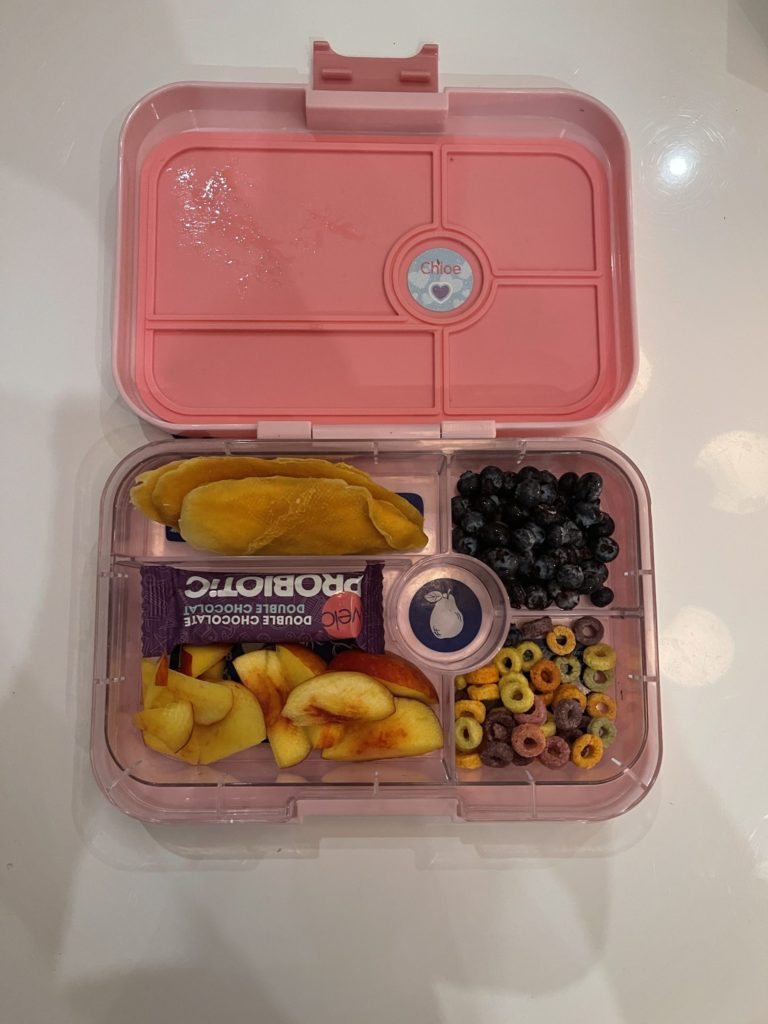 While it is tempting to bring all of the toddler travel toys with you, just remember that a few KEY ones are better than a million little ones. Another toddler travel toy trick is to rotate them over the time you are away. Put one toy away for a few days and bring it back out when your toddler is getting sick of the ones they are currently playing with!