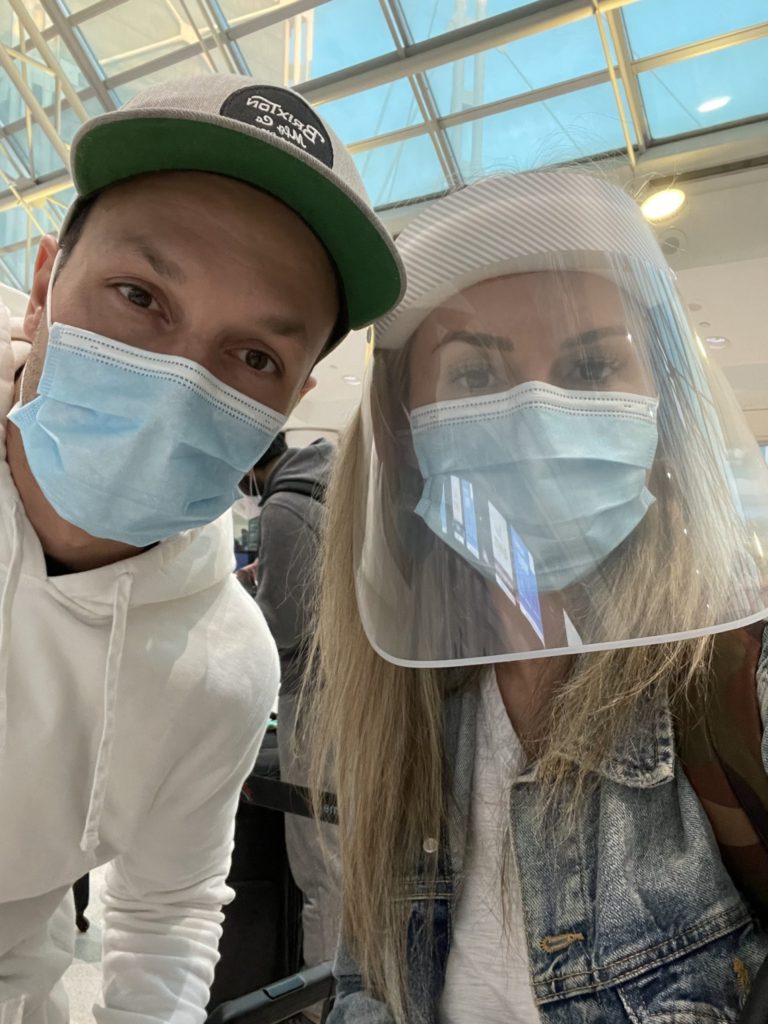 As the world starts to get vaccinated and borders start to slowly open up, I wanted to share some information and tips for planning your post pandemic international trip or if you are planning to go soon- details on what it was like travelling during all this!
I understand that the decision to travel might not make sense to everyone right now and that is understandable! It is a decision that needs to be researched on your own, based on your circumstances and risk factors. Our decision to travel during this time did not come lightly and a lot of factors were considered. The places we choose to visit during this time all had very strict protocols in place to enter and ultimately, it was a decision that was best for our family. What applies to us and what my opinions are may be totally different than yours and I respect that. The way we have all navigated COVID is different and due to the nature of our job, this made sense for us!
Now if you do have to travel for work, to see family or simply want to start travelling again for personal reasons, here are some things to consider:

DIFFERENT COUNTRIES/STATES, DIFFERENT RULES
Do your research before travelling to your destination. Each country has SUCH different policies, forms and rules. Maldives for example required a negative PCR test 96 hours before departure ALONG with a health declaration form while Dubai required a PCR test 72 hours before departure. In addition to that, our airline Eithad, required all passengers to have a negative PCR test before boarding regardless of where your end destination was! Some countries have some quarantine requirements when others do not! For example, we can freely enter Dubai as long as we had a negative Covid test, however, Abu Dhabi- just an hour away- required a 10 day hotel quarantine!
BUDGET FOR PANDEMIC EXPENSES
Covid tests, specifically PCR ones are not cheap. Do you need one before your trip? Do you need one prior to coming home? PCR tests are much different than Rapid tests in terms of costs so research this. Our PCR ones before departing Canada were $225 per person. They also charge more if you need results within a certain time frame.
Another factor is travel insurance. What if you were to get Covid when you were travelling? Does your insurance cover a hotel when you recover or medical expenses if you had to go to a hospital? Thankfully our airline included travel insurance ( Eithad for the win!!) but others do not.
Our hotel in the Maldives and in Dubai- both offered Covid tests right in the hotel room which were more expensive than the local city centres. We decided the extra money was worth having it done in a hotel over going to a busy city center
THE RULES CHANGE FREQUENTLY
If you live in Ontario, Canada, you definitely would know that Covid rules can change on a whim ( Thanks incompetent Government! 1 day they were raising the restaurant rules to have 50 people the next day they were shut). While Ontario seems to be like a teeter totter, other countries have changed their rules from time to time. Abu Dhabi for example had a "Green List" of countries that were allowed to come in with no quarantine. This list was updated every 2 weeks! We kept checking it as we wanted to visit but Canada was never added to this list.
When we were away we had rules change on us and that was a risk we knew we were taking! Initially to cross at a land border in Canada, all you needed was a PCR test. There was no indication that it had to be from the USA ( the border were crossing at). When we were away, they updated the government website saying that the PCR test has to be from the USA. This was a problem for us as we got ours in Dubai and obtaining one in the USA would mean having to get a hotel, secure an appointment and wait around for results- instead of going straight home. This us this seemed like a greater risk of contracting Covid so we headed to the border anyway. Again, this could have went either way but we felt it was only fair to explain to the Border officials that the rules changed when we were away and we didn't know this prior to leaving the country. Thankfully we got through but nothing is guaranteed right now. With anything
ALWAYS BRING SNACKS WITH YOU DURING AIRPORT/TRAIN/CAR RIDES ETC
So many restaurants are closed right now -whether its by government mandate or by choice because it might not make sense. If you get hungry when travelling, always make sure to have extra snacks incase one of the airports you are heading to doesn't have any food options!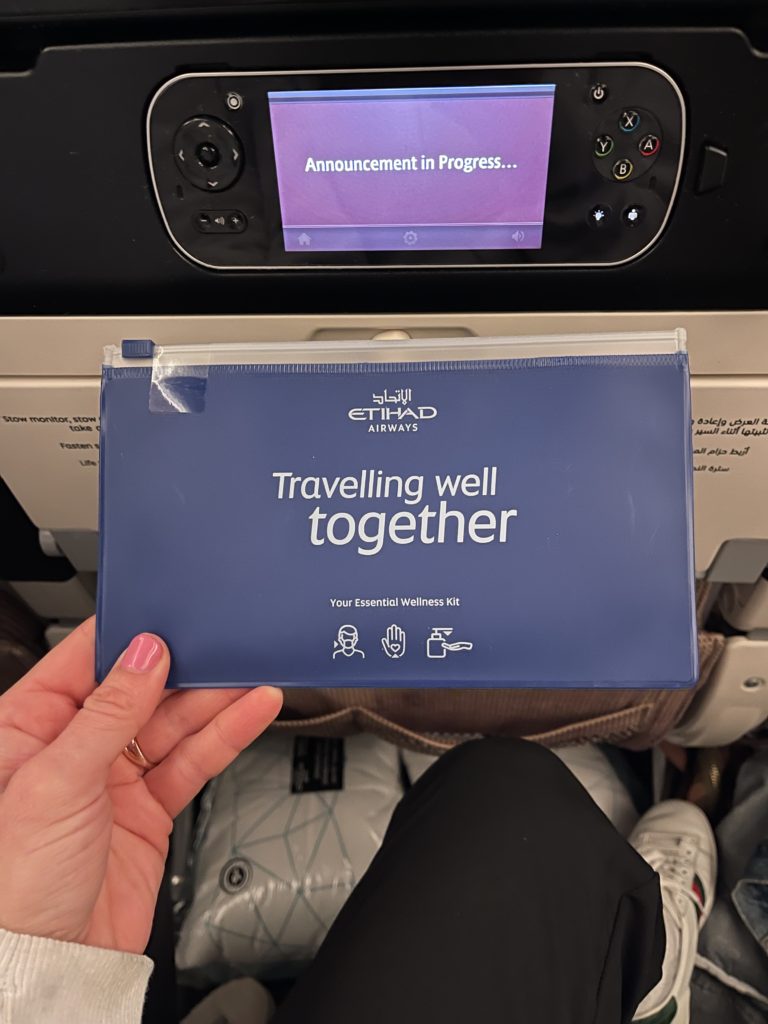 MAKE RESERVATIONS AHEAD OF TIME
Gone are the days of casually walking into a place and grabbing a bite to eat! We learned this the hard way in Dubai! While we managed to casually walk into some coffee shops and do this, alot of the time we were either turned away or had to wait a long time for a table to open up. There are capacity issues everywhere and the number of guests that can be seated is much smaller! Even with tourist attractions, it is best to call ahead and see what their policies are
KEEP THAT IMMUNE SYSTEM HEALTHY
I just want to start by saying I am not a doctor so it is best to contact your doctor for any medical advice or information on taking supplements! However, do I believe in putting good things into your system to try to keep it healthy as much as possible? Absolutely! I normally take Vitamin D everyday! This is a known vitamin to help with keeping your immune system in good shape if taken regularly. In addition to keeping up with my Vitamin D, I also take Elderberry Drops and make up Ginger, Garlic Lemon, Hot Water, Turmeric drink every morning before I travel. Again, this is something I do all the time when I travel- not just during my recent Covid travel!

What are Airlines Doing?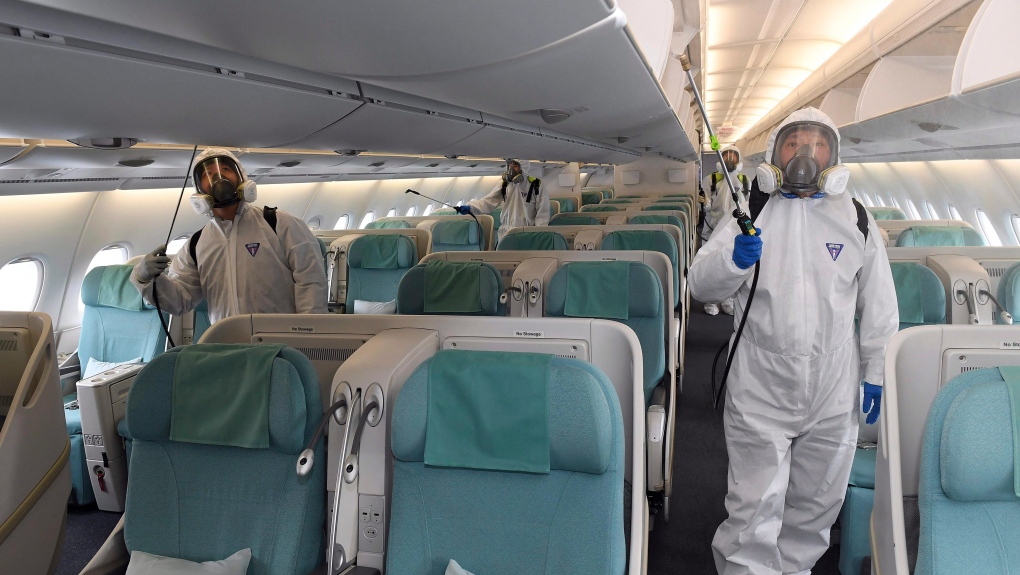 Flying for the foreseeable future is going to be a lot different. Airlines have added in different ventilation systems to help better with better air quality. Latest reports have shown that the likelihood of getting Covid on an airplane is very low due to the cleaning procedures and air systems they have in place. Currently, most airlines are requiring passengers to wear masks for all people travelling over 2 years old.
Some airlines are not booking any middle seats to maintain a safer distance between passengers. On our flight to Dubai, this wasn't the case and our flight was busy to be honest! We still had a row to ourselves though! On the way home, our flight was practically empty
What countries are open? Can I find a list?
There are some countries that have very lax Covid policies ( Costa Rica and Mexico) and some that are much more strict ( Canada/Australia). I found a list from The Points Guy that includes a lot of updates on which countries are open and what their policies are. You can see that list HERE