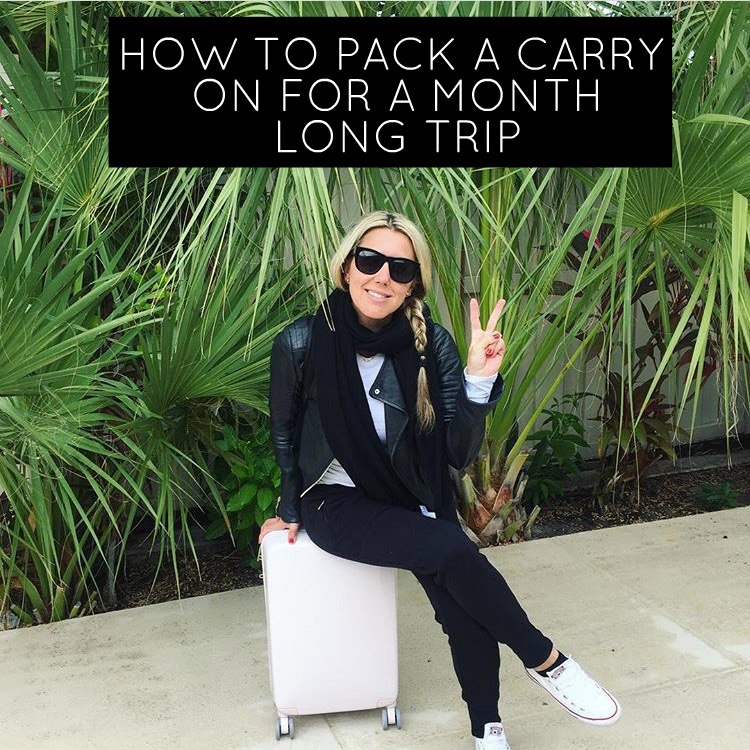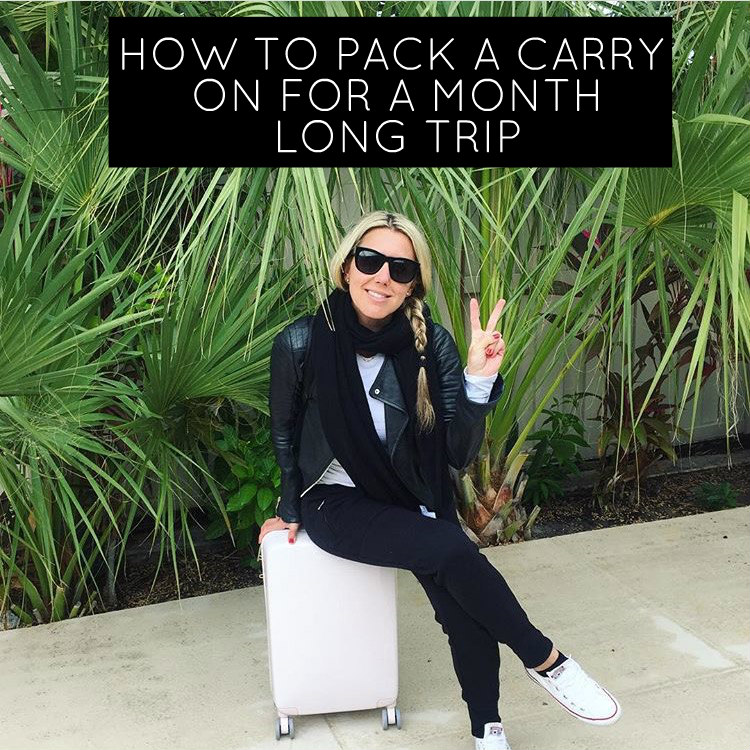 So after travelling on a month long honeymoon, the number one question I got wasn't "What place was your favourite?" ( although that was a close second) but rather "HOW DID YOU PACK JUST A CARRY ON FOR ONE MONTH?"
I have to say…it wasn't that hard and I would love to share with you guys how you can do it too! Now before I start, you might ask Why on earth would I want to just pack a carry on?
There are a few reasons…
#1. Avoid Lost Baggage
There's no greater headache than landing at your destination, waiting at baggage claim for what feels like an eternity, and never seeing your luggage round the carousel. Avoid lost baggage and delayed baggage by opting for a carry-on only. While this may seem like a tall task for everything-but-the-kitchen-sink packers, we swear it can be done.
#2. No Additional Fees
Now a days planes are charging up to $50 a bag to check luggage ( I'm looking at you Air Canada- errr!)
#3. Better mobility/Save time
OK NOW LETS GET TO THE SERIOUS STUFF!
How to accomplish this is simple:
Pack the following items and never have a 60 lbs bag again!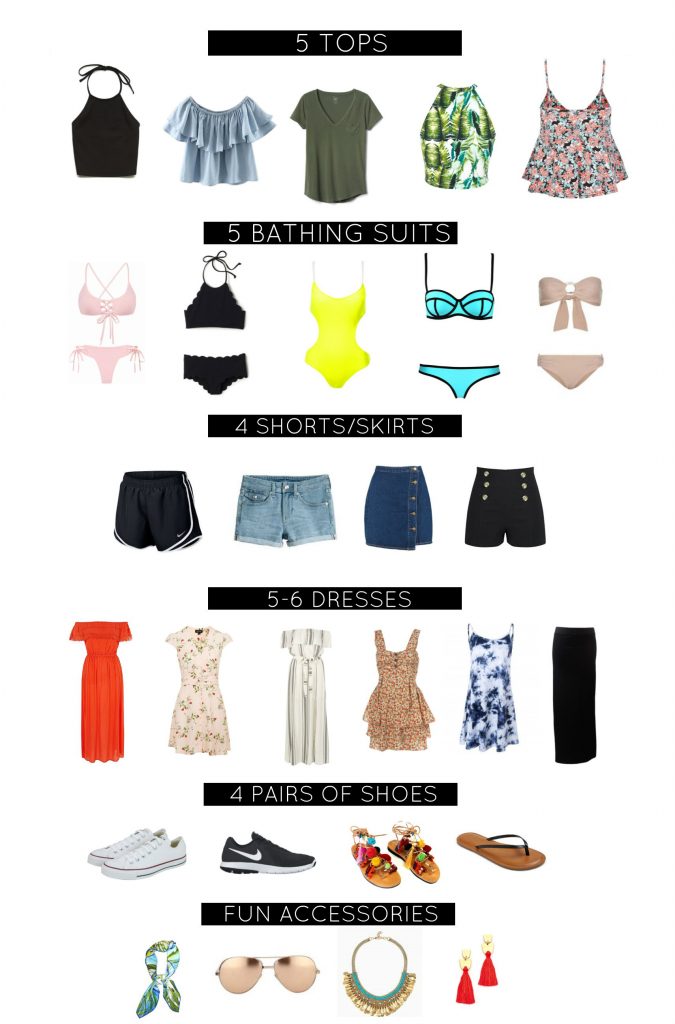 #1. Wear your heaviest/bulkiest layers on the plane
I absolutely freeze on airplanes so this one is pretty easy for me. Regardless if you are going to a sunny and hot destination, the majority of the trip is spend in the air where temperatures are cold! If you do get hot on the plane, you can take off your sweater and use it as a blanket!
#2. Dresses, dresses, dresses!
Not only are dresses super easy to roll up but you can wear them in multple ways. Going out at night? Wear a dress with converse and the jacket you wore on the plain. During the day? With sandals and a headscarf. Two totally different looks!
#3. Do not pack heavy heels
If you pack 1-2 sandals and two pairs of runners as shown above, you can pack it through a long trip. First of all, if you are going to Europe, walking in heels is not only uncomfortable but also not common. The style there is so much more relax especially if you are headed beach side or to a city with tons of cobblestone.
#4. Mix and Match Neutral Pieces
If you are packing bright red shorts, you likely won't be able to wear it with that yellow top you packed. However, if you pack black shorts with a white crop top- you can wear either item again with completely different tops or bottoms
Additional tips?
Pack an old dress that you are almost done with. I brought one of these and wore it in my two beach destinations. I tossed it after and then bought a new item towards the end of your trip
Do wash mid trip so you feel like all your items are fresh to death and ready to wear again
Don't pack tons of Toiletry Items. Items like Shampoo, Conditioner, Body Wash will be available at almost all your hotels ( If its not in the bathroom- just ask and most hotels will give you some from the front desk)
Use an expandable carry on so towards the end of your trip, you can buy a few more items and jump on it and squish everything in!
PIN IT