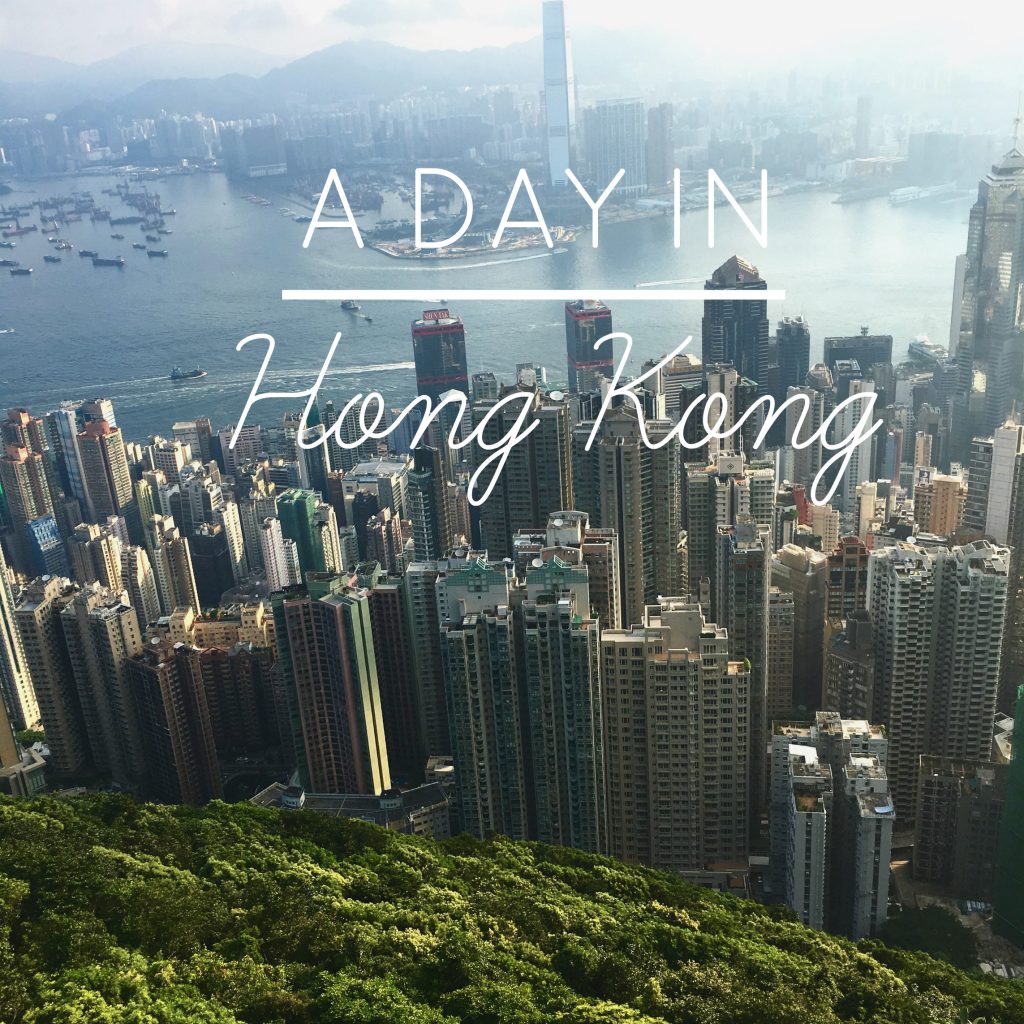 Whenever someone asks me to describe Hong Kong- I say it is a mix of every cool big city wrapped into one amazing place. If you think New York is busy and cool, take your vision of NYC and amp it up by 10 points and that is Hong Kong. There is trendy restaurants on every corner, there is traditional resturants in between, there is markets, there is Chanel stores…there is EVERYTHING you can think of. It is made up of two different sides; one being Kowloon and the other called Central, divided by Victoria Harbour.
If you have a stop over in Hong Kong or simply want to know what to get up to for a day there, let me tell you..
MORNING
Like any big bustling city, breakfast and brunch is taken serious here. There is endless options to dine at ( or drink mimosas at on the weekends-(Zuma, W, Conrad, Shangri La, JW Marriott all have bottomless mimosas) but I would recommend eating at one of the cute restaurants in town to get a feel of the city
Some recommendations:
 Grassroots Pantry is certainly popular with visitors, but also equally so with locals.  One glance of the menu and the space and you'll know for sure that food trends are not contained to only certain cities, or countries. They have items like lemon chia pancakes, quinoa porridge or granola with coconut yogurt and hemp!
The Cupping Room has the best avocado toast in town. If you are obsessed with avocados like I am, go here! It is a great brunch place and their coffee is equally as great!
Stacks is your jam if you are looking for a sweeter breakfast like PANCAKES. ALL THE PANCAKES! It is an industrial-chic restaurant by twins Josh and Caleb Ng and they know how to do these bad boys in every which way.  You can go down the classic route, drenched in syrup and butter and topped with ice cream, or you can try something a little more adventurous like their decadent Mr. Benedict's Duck, with creamy poached duck eggs on pancakes. Book ahead to avoid disappointment!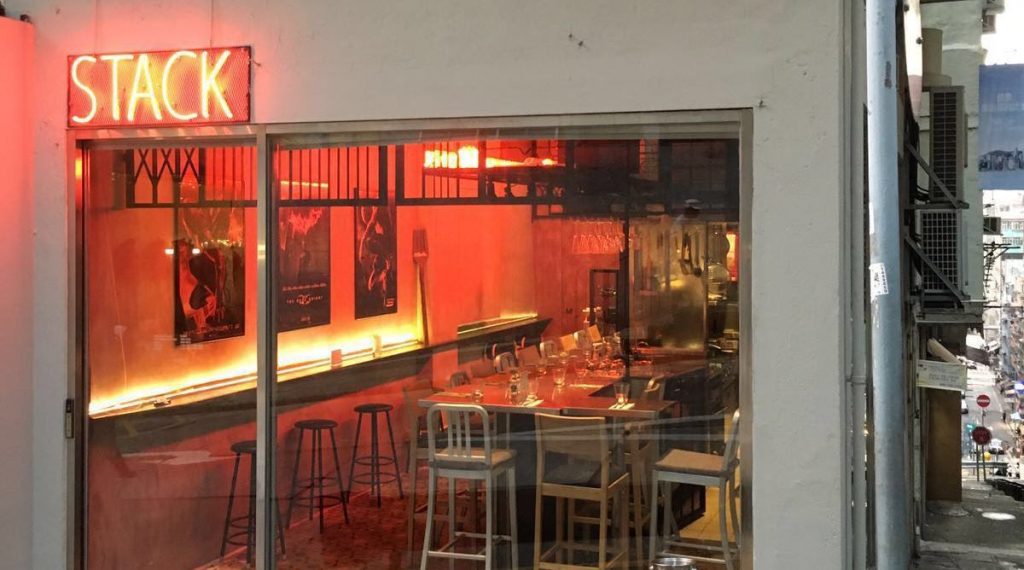 MORNING VIEWS
When I travel, I make a point to get up early to see the tourist attractions before the rest of the tourists get up. This tip is extra important in a busy and crowded city like Hong Kong. Take the tram up to The Peak to see the most beautiful views of Victoria Harbour. If you are crunched for time, you can also take a cab up. You will be met with the most incredible views in the entire city!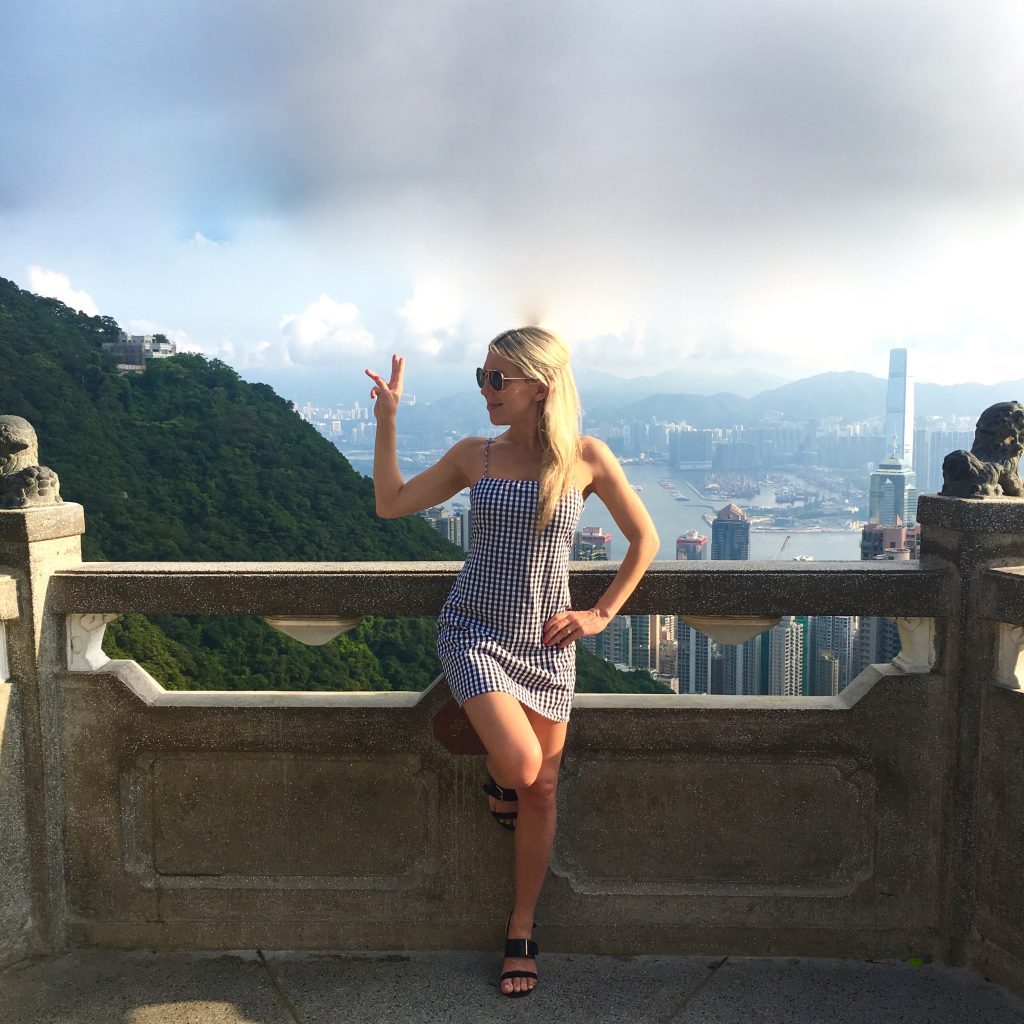 Get a little spiritual after taking in those beautiful views and visit Wong Tai Sin Temple! This is one of the reasons why I love Hong Kong- you are in the middle of a big city yet you are able to visit an iconic temple all in the same day. It is designed in the traditional Chinese style with grand red pillars, a golden roof adorned with blue friezes, yellow latticework and multi-colored carvings.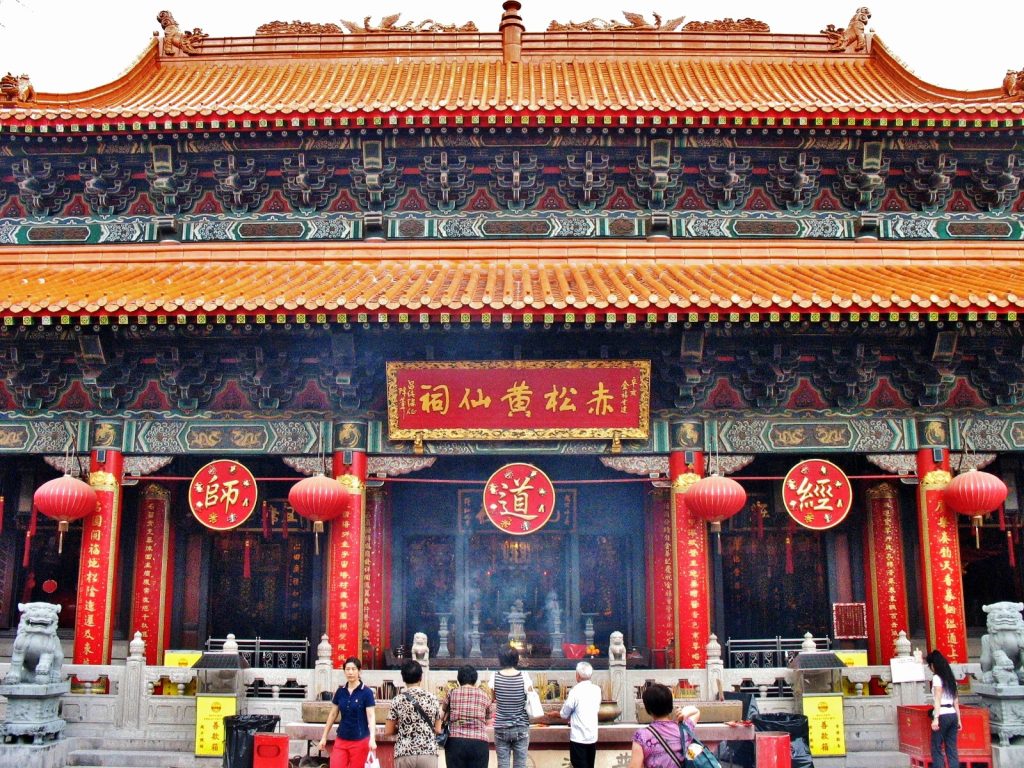 You might be  in need of a coffee or juice at this point! If so, we recommend heading to coffee inside the Tom Dixon store. 1. To Gawk at the Tom Dixon stuff and 2. Because the coffee is actually bomb! If your caffeine fix is still kicking, you can grab a juice nearby at Genie Juicery! (my favs are Sweet Dreams, Cheeky Monkey, Smooth Operator),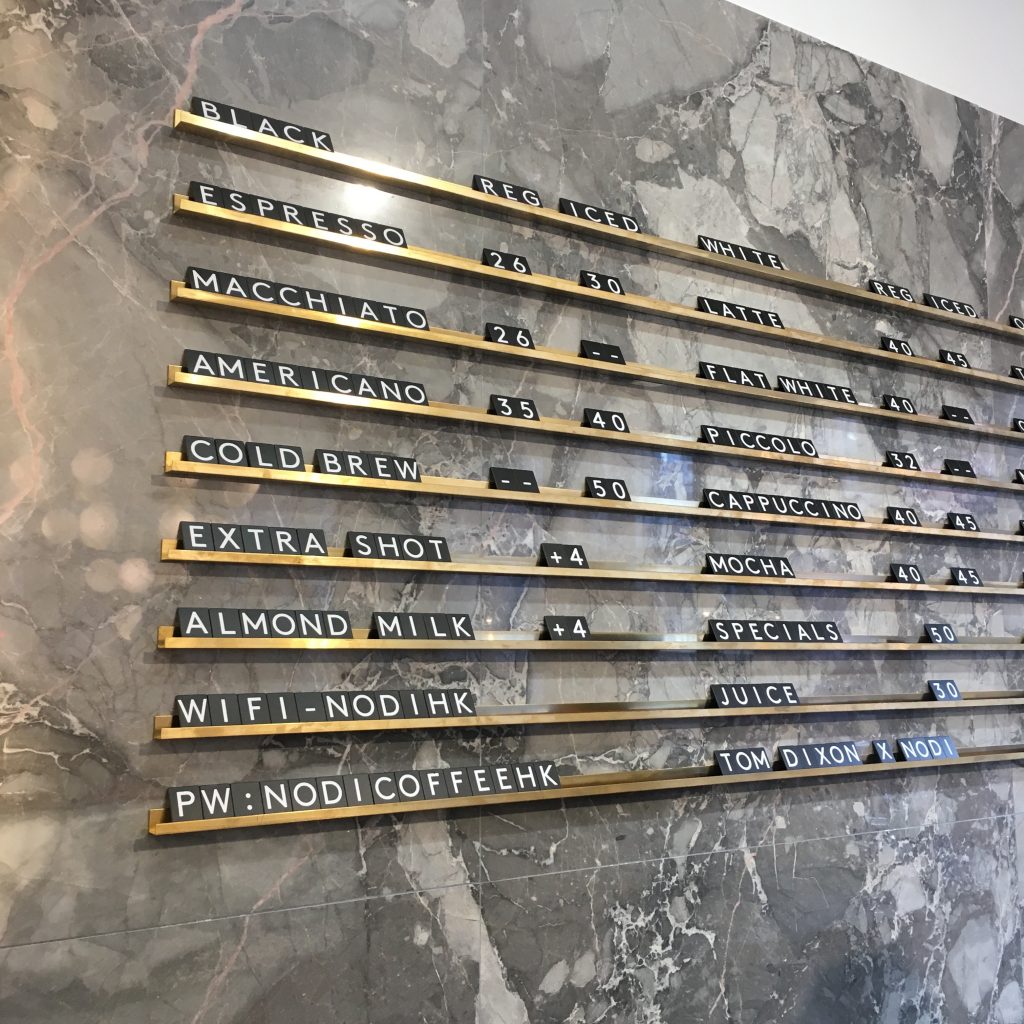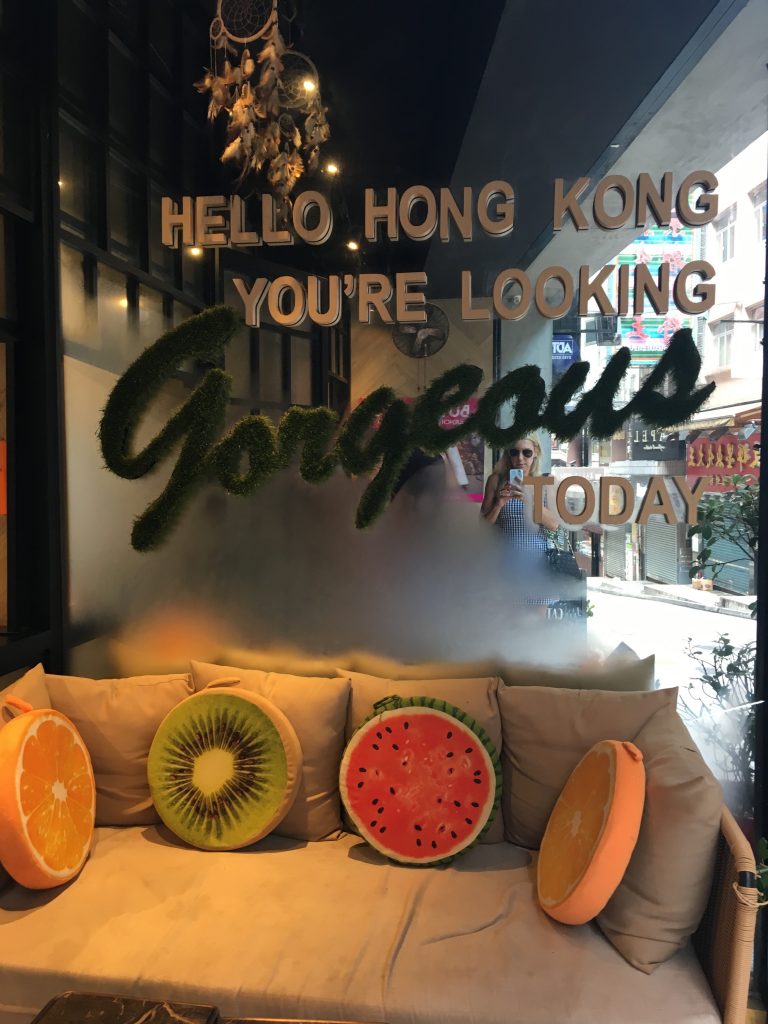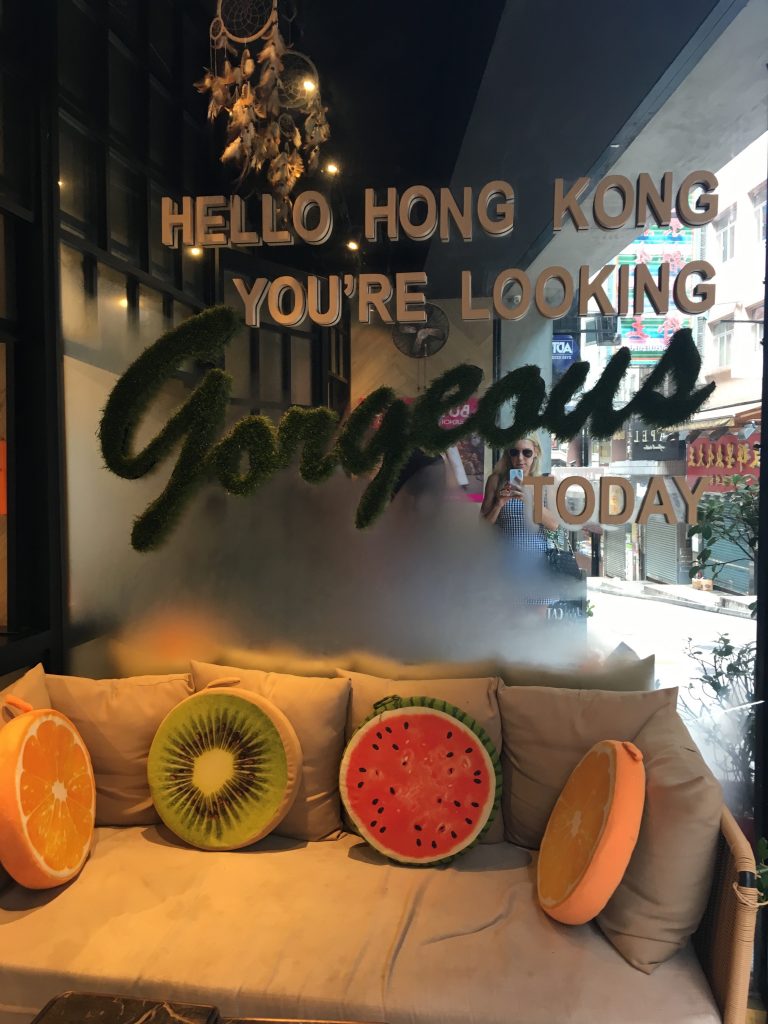 (Left: Coffee Shop in Tom Dixon, Right: Genuie Juicery)
LUNCH
When it comes to lunch, I would implement my favorite motto when travelling and that is DO AS THE LOCALS DO! And in Hong Kong, that means eating loads of  Dim Sum! There is two places worth noting. One is Tim Ho Wan aka cheapest Michelin starred restaurant in the world! It is a super casual and quick. Must try the bbq pork bun!
Another recommendation for dim sum is Luk Yu Tea House. It is an old school dim sum spot where the waiters are all old men because they have been working here for decades!
If you really cant stomach dim sum and want something a bit more trendy and hip, check out Little Bao! The pork belly bun was worth every bite.
Another notable option is Pololi for a poke bowl! I mean Hong Kong is serious about its fresh fish so its no shocker that this place is delicious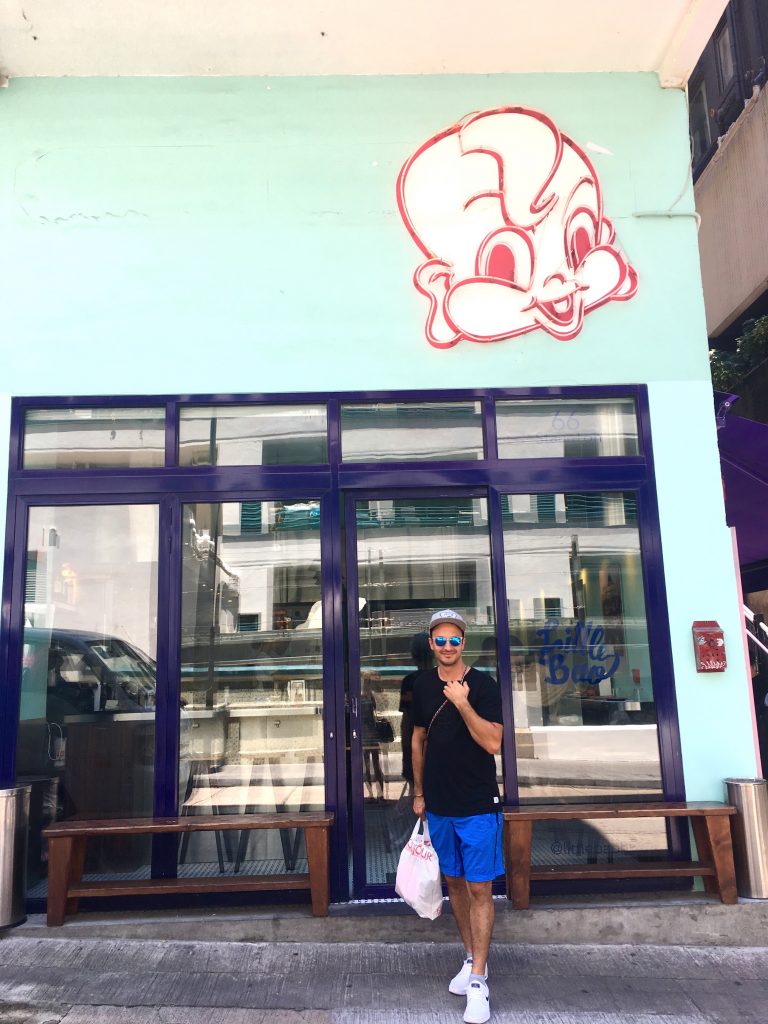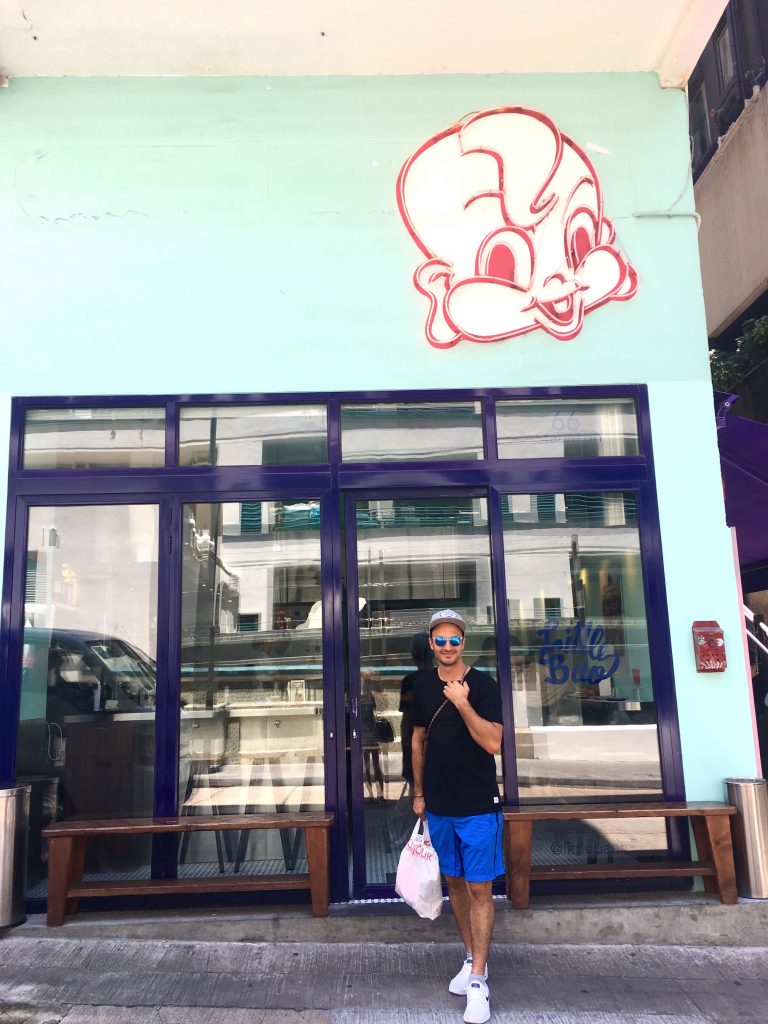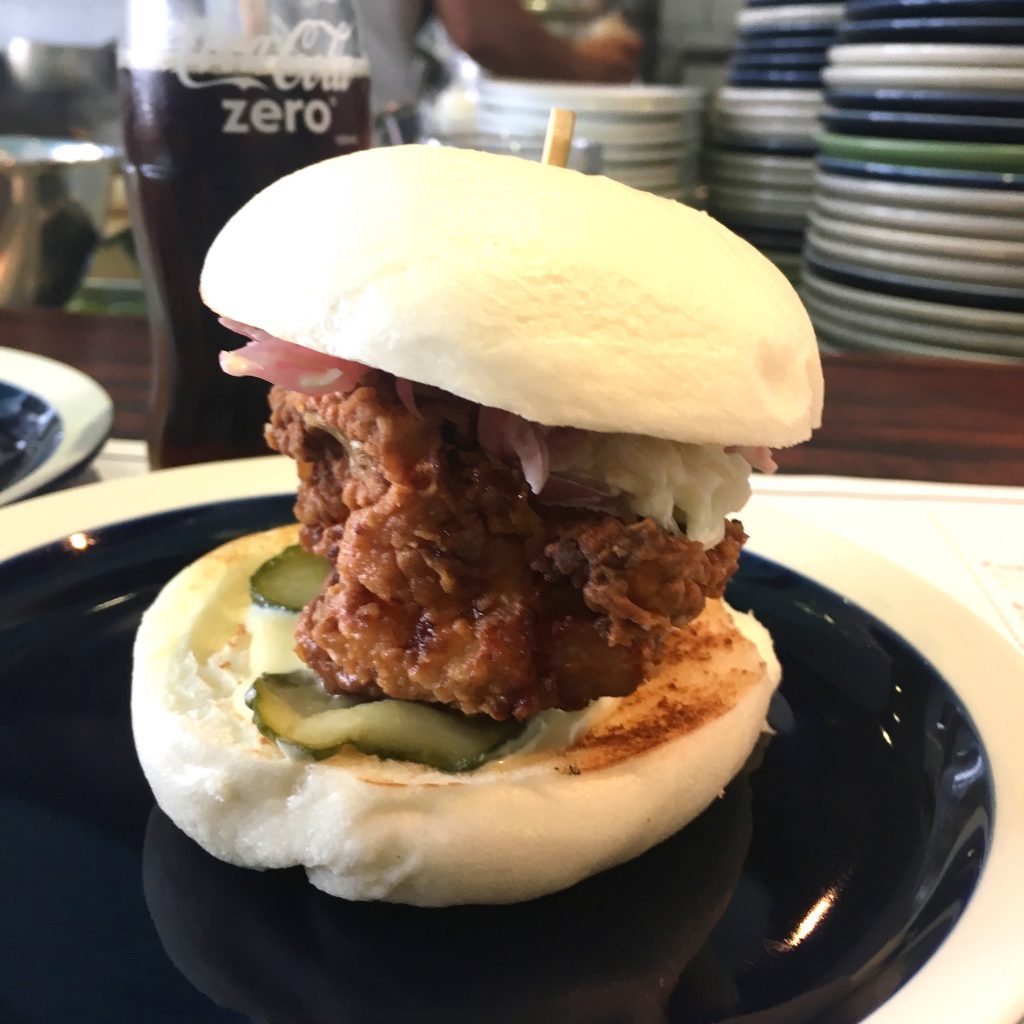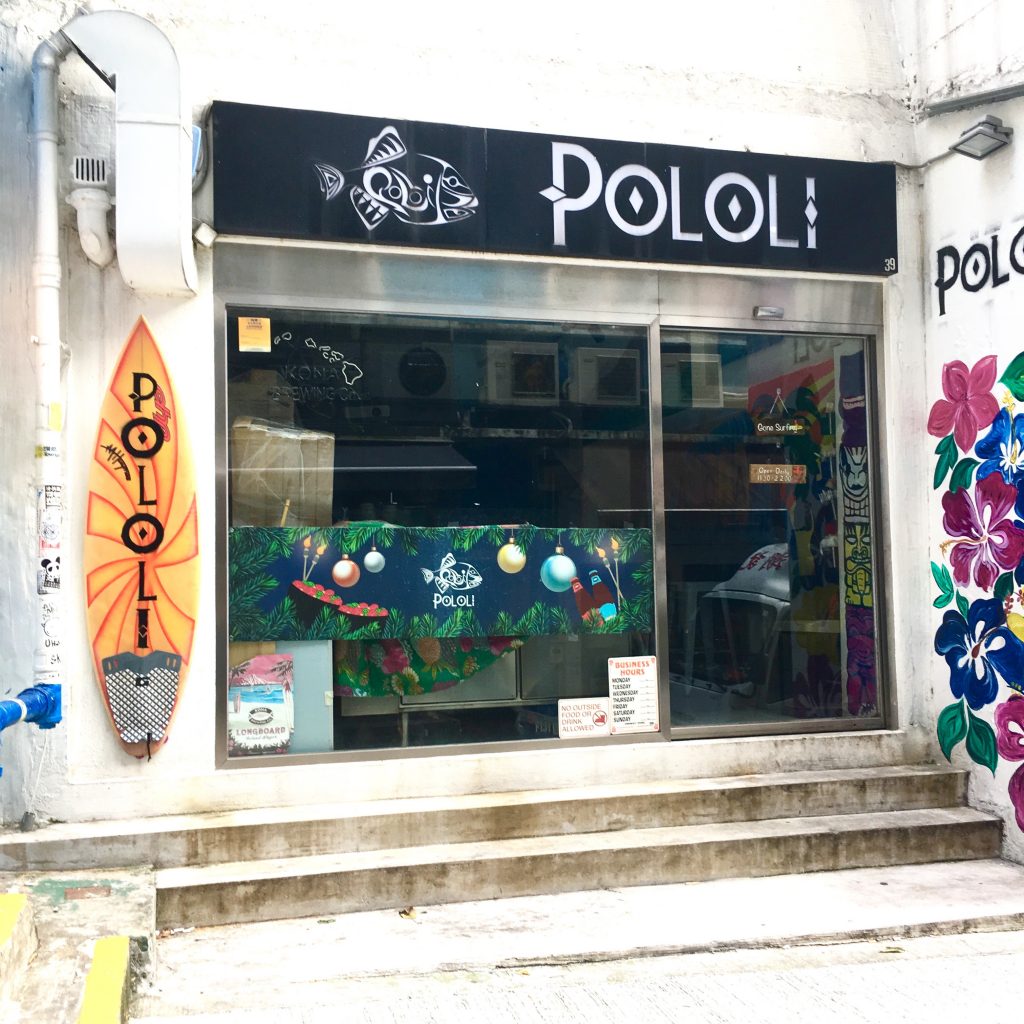 .
AFTERNOON
Don't let Victoria Peak be your only viewpoint of the day, head to the Star Ferry Pier and take the ferry across the island. The best thing about this is not only a different ( and cool) view but it is also the cheapest boat ride you can take…anywhere! Round trip will cost you just over $1.00! Yes please
When arriving on the Kowloon side of Hong Kong, there is a cheesy Hollywood Walk of Fame type boardwalk called "Avenue of the Stars" that you can hit up. I did it the first time I was there but its one of those things that once you see it once, there is no need to see it again. Ever lol
After that, head to the markets! And by markets, I mean hit up Bonjour. If you are into Facemasks, creams and Asian beauty products like I am, this will be your personal HEAVEN! You can find Gold Masks that retail for $98 in the US for just under $5. I am dwelling as I type this that I didn't full up my entire luggage!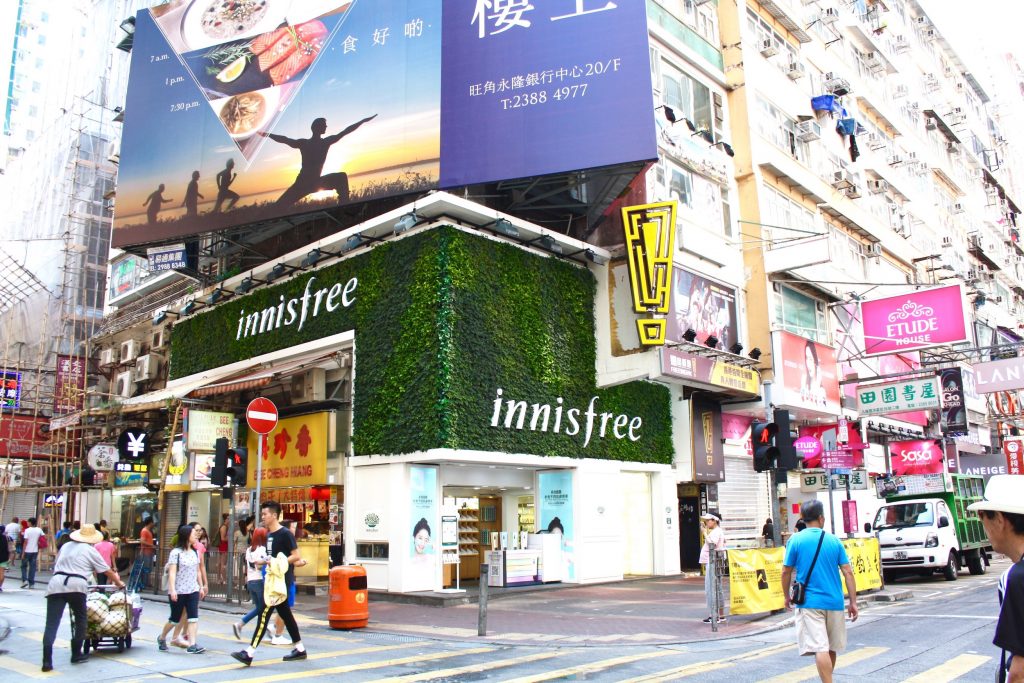 Next hit up Mongkok's flagship market, the Ladies Market. It is one of the biggest markets in Hong Kong – possibly pipped to the post by the Temple Street Night market next door. The Ladies Market is filled with just about everything; cheap clothing is the market's bread and butter but you'll also find tourist souvenirs– think chopsticks – thousands of them – and knock off handbags, leather goods and perfumes.
If you keep exploring these neighborhoods, you can also see the Fish Market, the Bird Market, the Flower Market and the Food Street Stall market. Take your pick!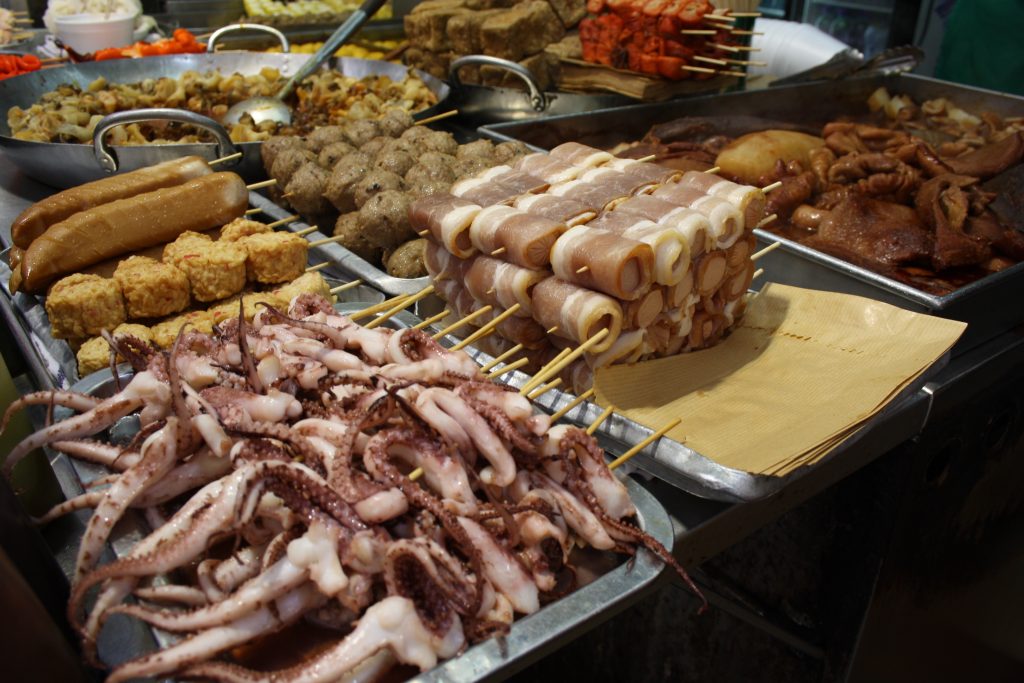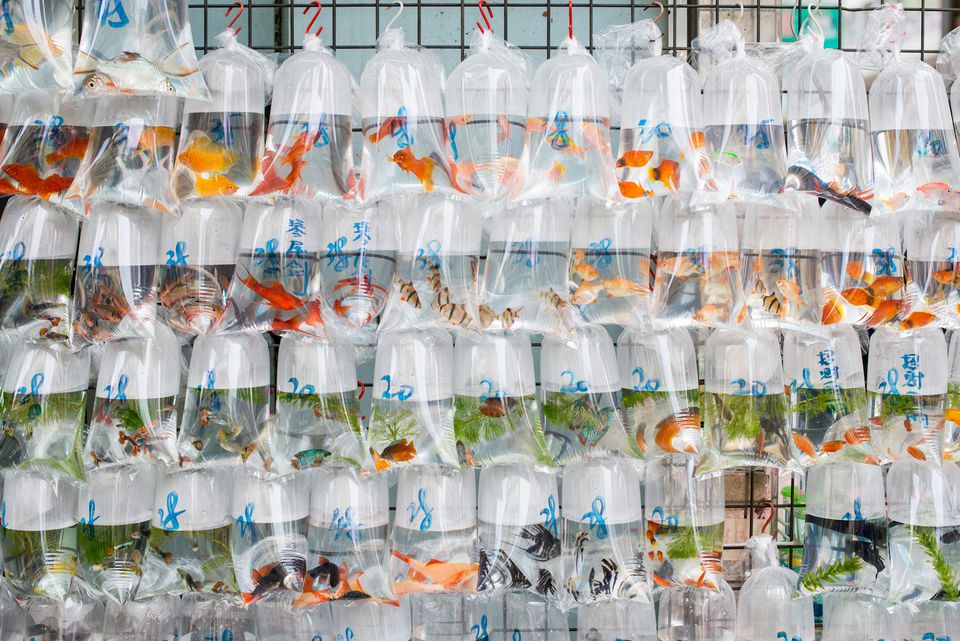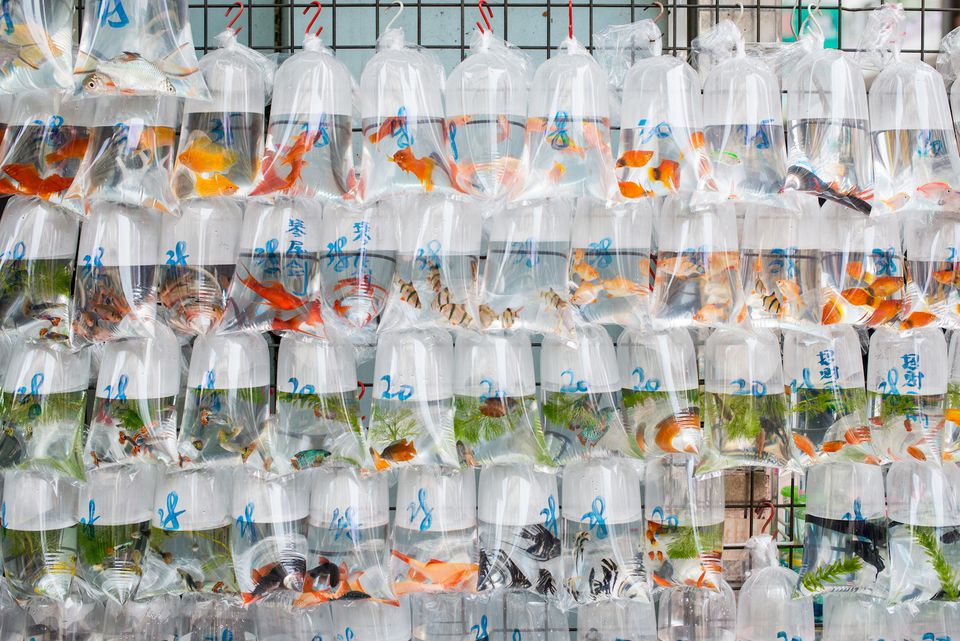 If you are anything like me, you have got to be a bit tired from all the shopping. Head directly to ice cream heaven aka ODDIES
Bubble waffles are a large part of the sweet street food offerings in Hong Kong, and here at Oddies you'll find anything but the average waffle on offer. I went for chocolate chip waffle with pistachio and hazelnut. Delish!
If the ice cream gives you life and you have more energy to burn, I would make one last tourist stop for the day before heading back to your hotel before dinner.
And this stop is Tian Tan Buddha, also known as the Big Buddha. It is a large bronze statue of Buddha Shakyamuni, completed in 1993, and located at Ngong Ping, Lantau Island, in Hong Kong. The statue is sited near Po Lin Monastery and symbolizes the harmonious relationship between man and nature, people and faith.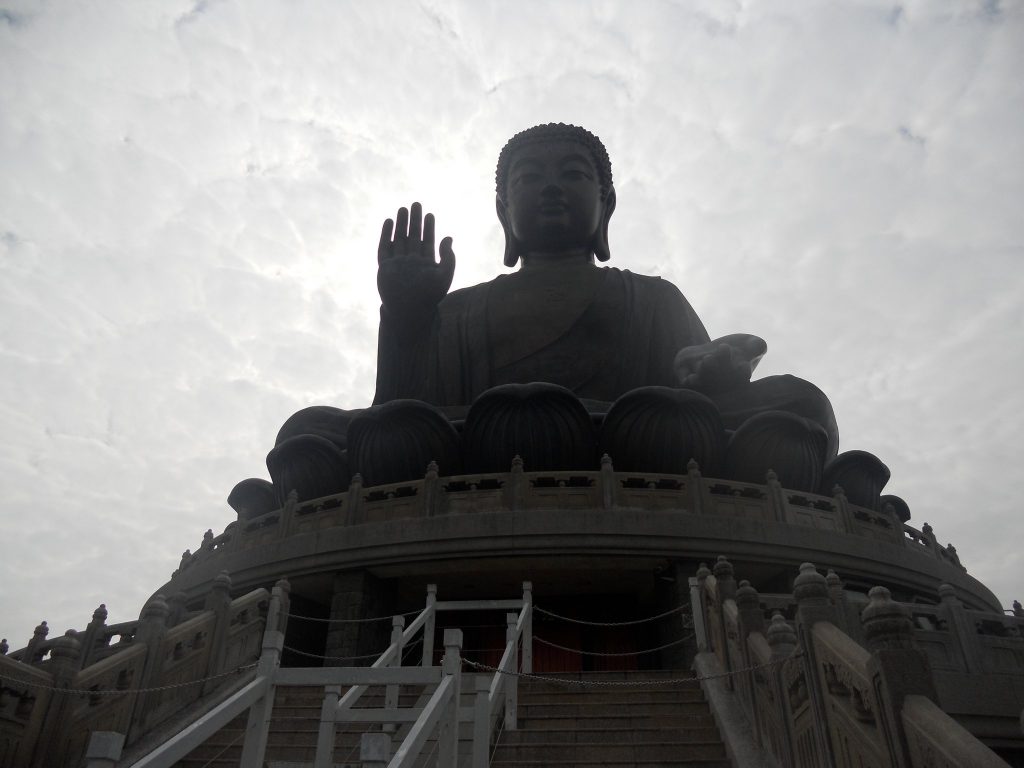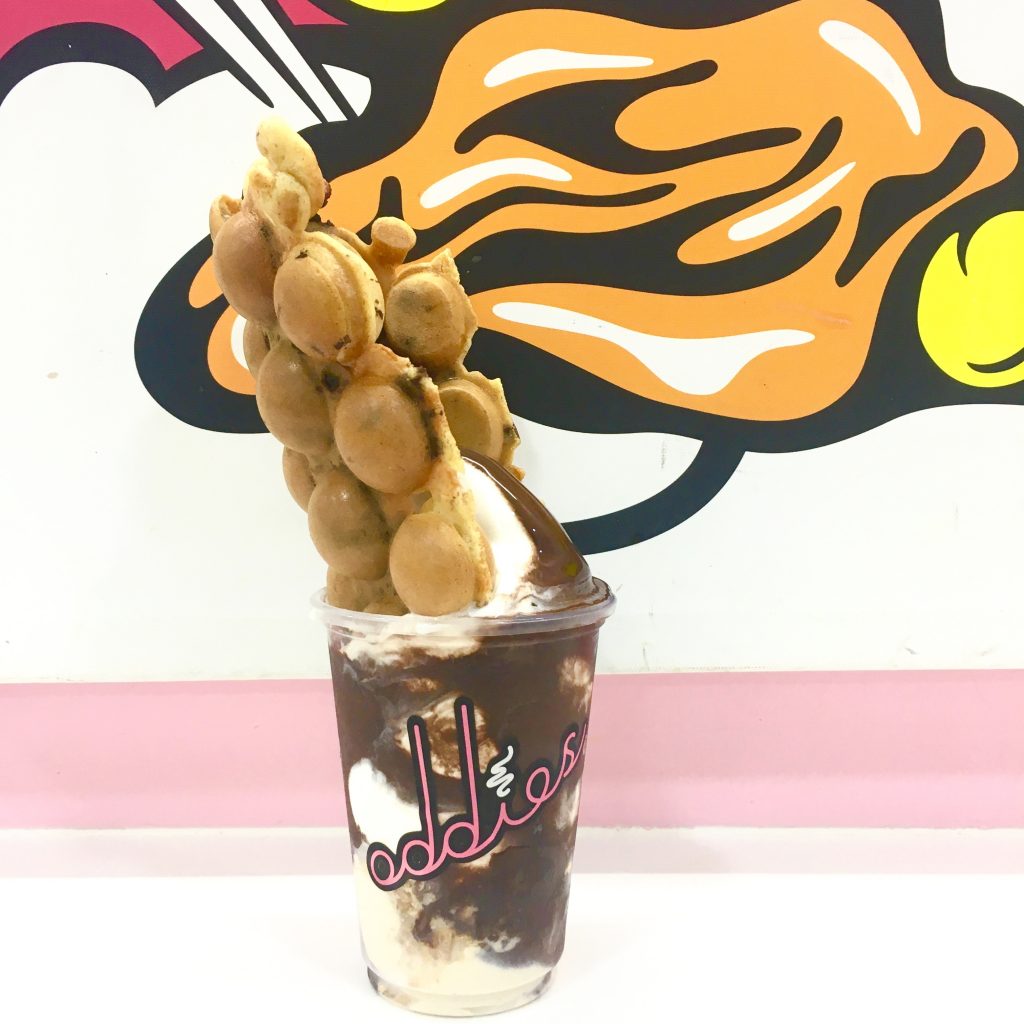 NIGHTTIME
DINNER
The city feels alive during the day so you can only imagine how it feels when the sun goes down! It has an amplified pulse that you can feel the minute you walk the streets and see all the lights.
Start your night with a pre dinner cocktail so you can watch the infamous Symphony of Lights-the nightly multimedia show that blasts lasers and sounds over the harbour. Victoria Harbour is a view in itself but if you hang around for the show,  you will think its the BEST view in the world. Period.  Best seat in the house is by far Cafe Gray inside the Upper House Hotel! Tip: Get the Early Grey Martini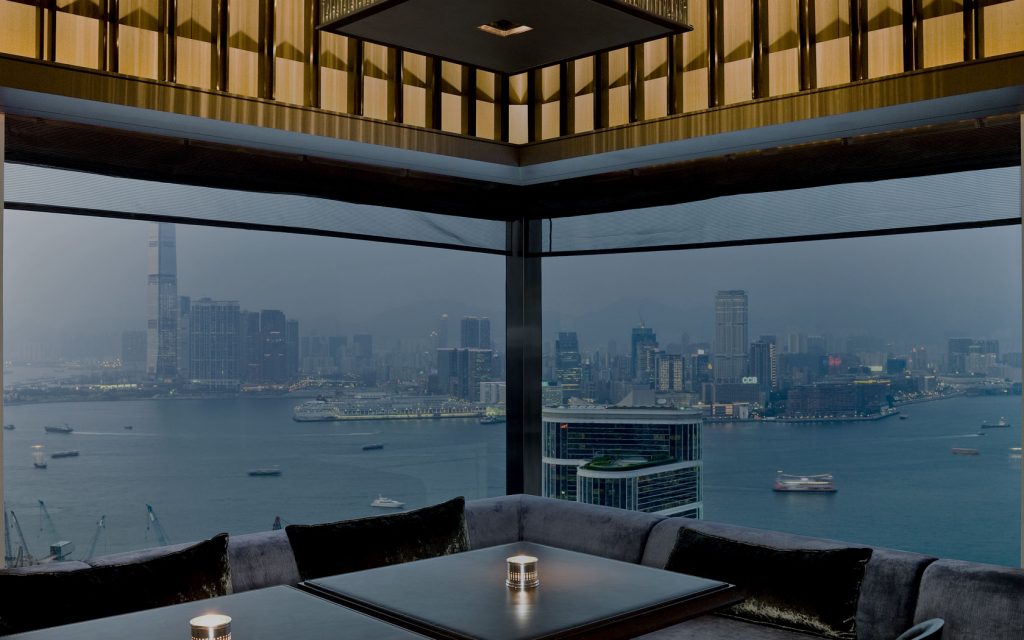 Ok you are starving now so time to grab dinner. Thankfully there are literally hundreds of cool restaurants in Hong Kong so you will never go hungry for too long. I would recommend starting your night with any of following restaurants . You will not regret ANY of these:
Yardbird has a following and with good reason. Chef Matt Abergel of famed Masa in NYC and Lindsay Jang,  started in New York and used their experience to open an uber cool, super fun, highly creative yakatori spot in the trendy Sheung Wan area. The fried sweet corn tempura and "KFC" cauliflower with yuzu and chill were unforgettable, and the night and vibe were just fun.  
Ho Lee Fook was by far one of the best meals we had on our honeymoon. We ate here the first night and any dinner after that we would say "It was good but not as good as Ho Lee Fook". We had the Wagu Beef and it was the kind of dish you dream about. What added to our amazing experience there was drinking sake with our waiter throughout the entire dinner. Customer Service on point.
Fish & Meat   is situated in the Wyndam street area ( which if you are looking to do post dinner drinks, you can stumble on over to a nearby bar!). This place serves up high-quality, farm-to-table ingredients in simple dishes. It is a mix of rustic and modern!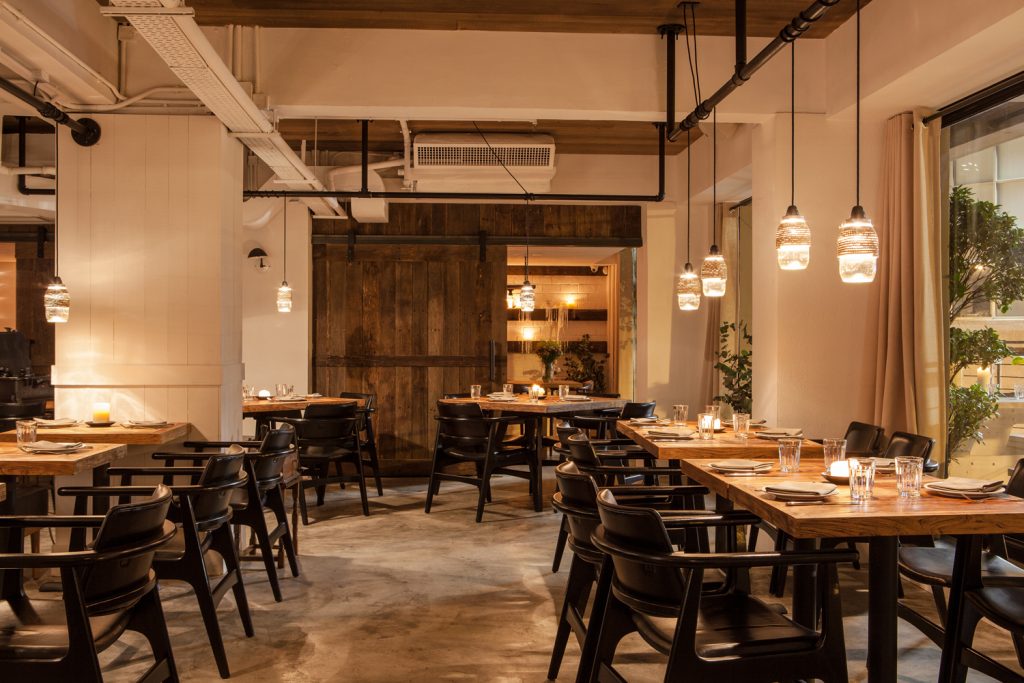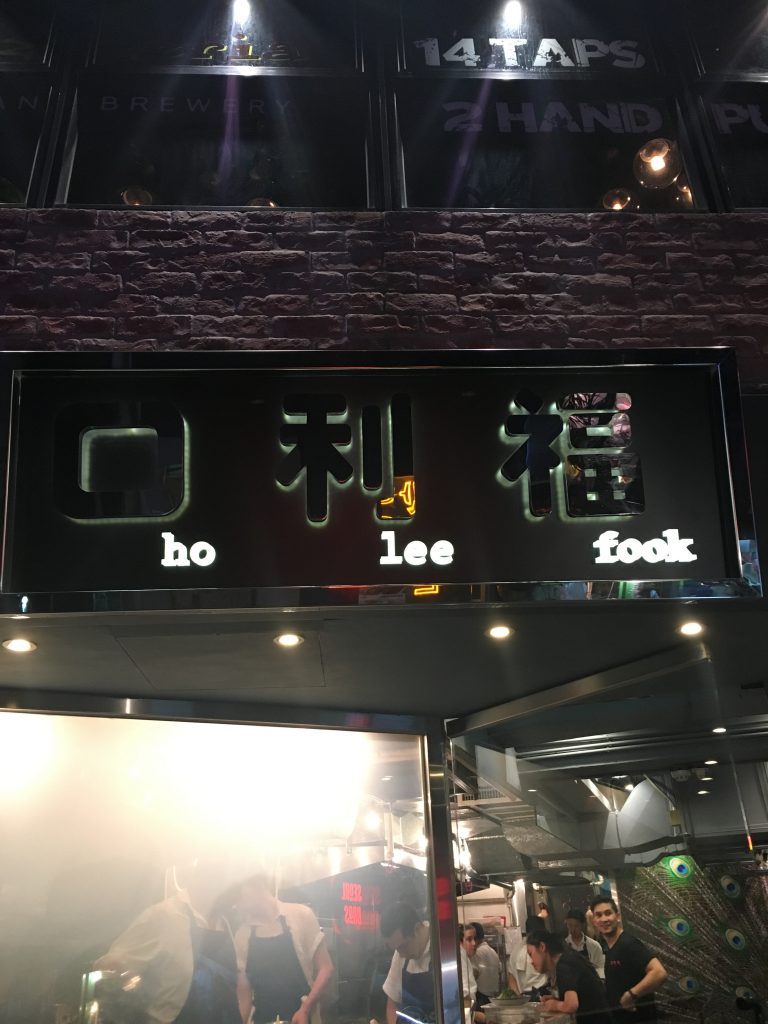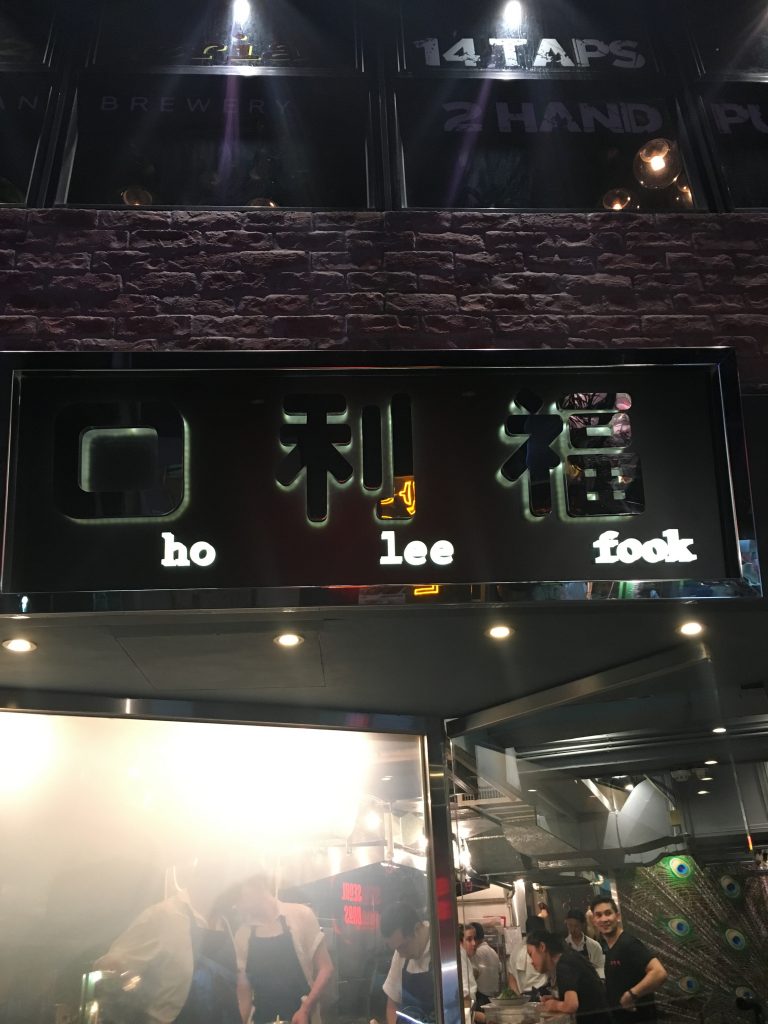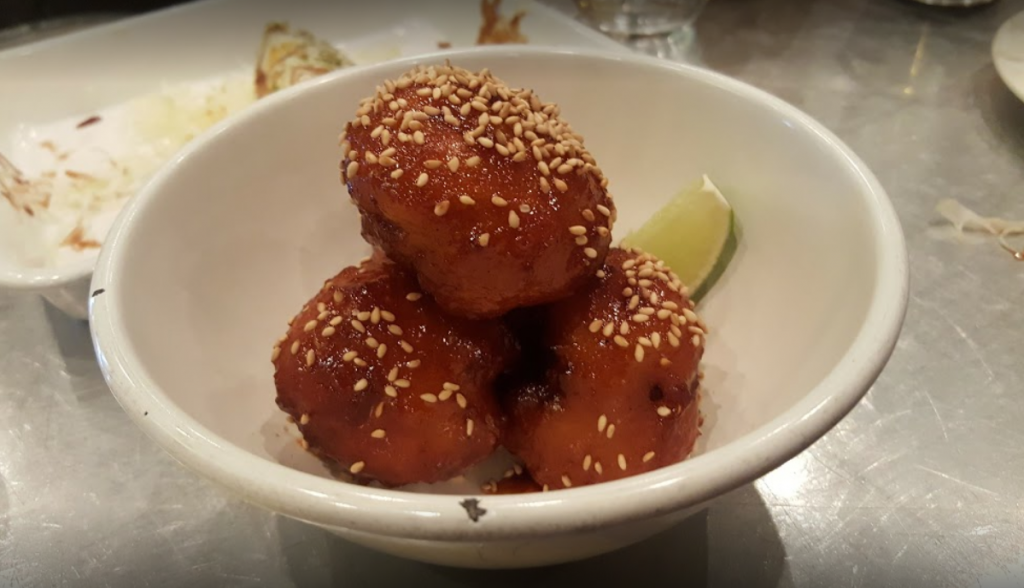 END WITH SOME DRINKS
If you don't want your night to end there, grab a night cap! My favourite, favourite street to do this is on Wyndham street ( or in the neighbouring streets surrounding it). People spill onto the streets and drink on the road and you dont need to walk far to feel a buzz!
My favourite places are:
Topiary Hong Kong has been named by Travel and Leisure as one of the world's best bars! It feels like a retreat away from the madness on the street as it is located on the 3rd floor of a building and has green hedging lining the walls!
Lily and Bloom  is divided into two parts- Lily is the drink part and Bloom is the restaurant part so you can tecniccally do both but it is a great post dinner place to hang!
Brickhouse is a Mexican joint but even though they have a lot of food here, most people come to sit and go through pitchers of Margaritas. Somewhat hard to find as it is hidden in a random alley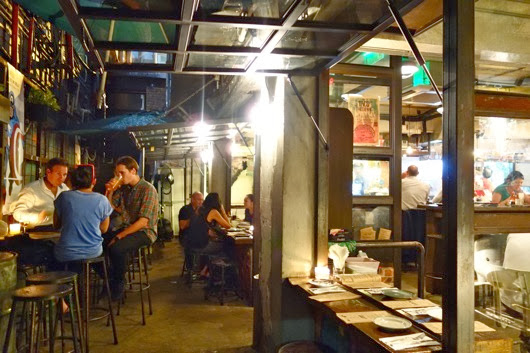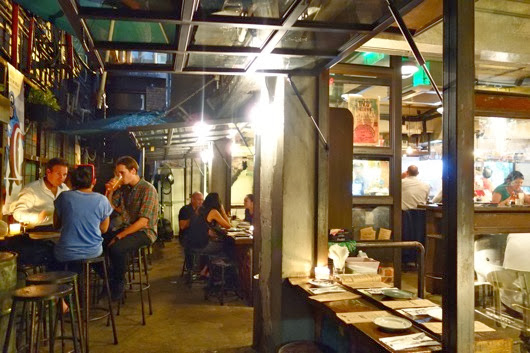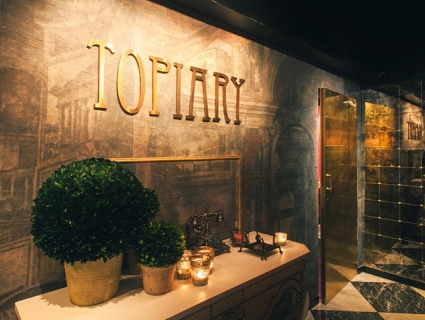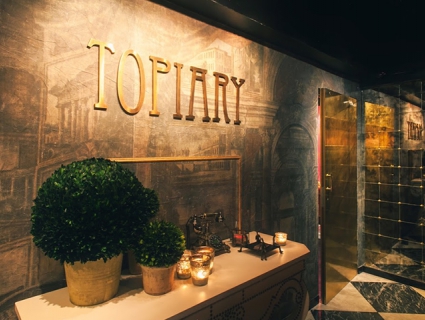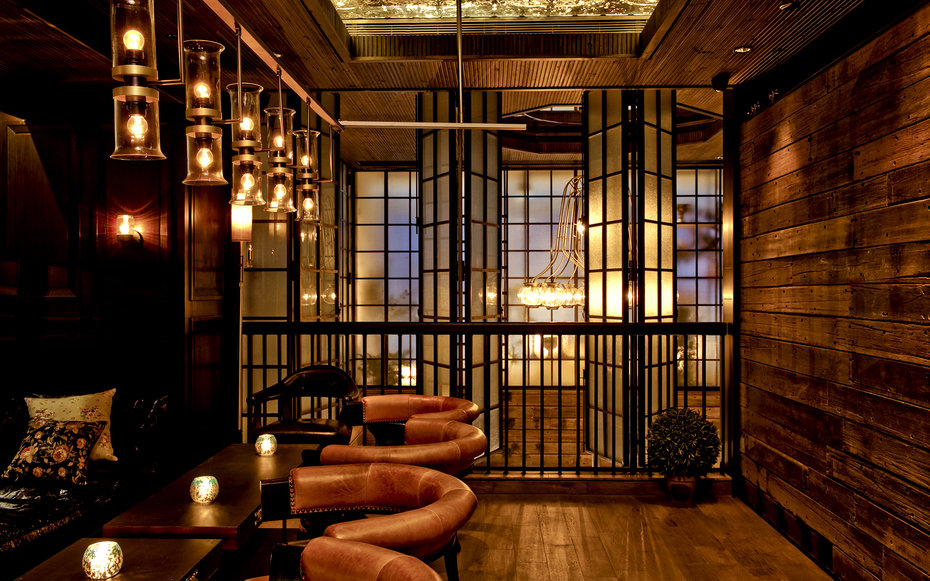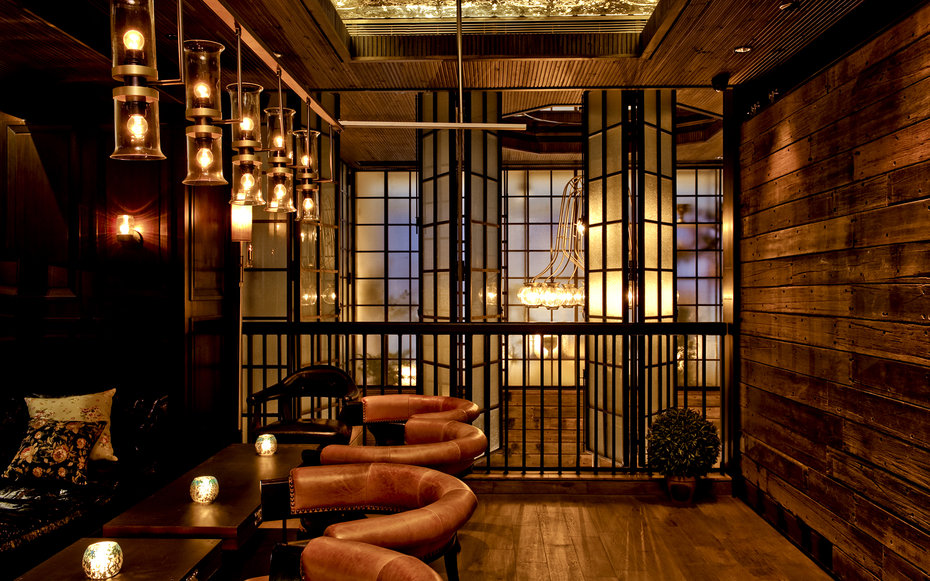 Left: Brickhouse, Middle: Topiary, Right: Lily & Bloom
Bonus points is that all of these are within minutes of eachother!