Before going to Tahiti, I didn't know what to expect. What will the Tahiti food scene be like? Will it compare to Maldives? Hawaii?
While I did do some research before we left, I was still left pleasantly surprised by a few things! Each of these things made me appreciate the islands that much more.
Heading to French Polynesia or Maldives, you might like these other posts:
–Maldives VS French Polynesia: Comparing the two most exotic places on Earth!
–The #1 Hotel In The Maldives: Review
–The Ultimate Mo'orea Travel Guide: Everything you need to know!
–How To Travel to French Polynesia On a Budget
#1. THE OFFICIAL LANGUAGE ON THE ISLANDS OF TAHITI IS FRENCH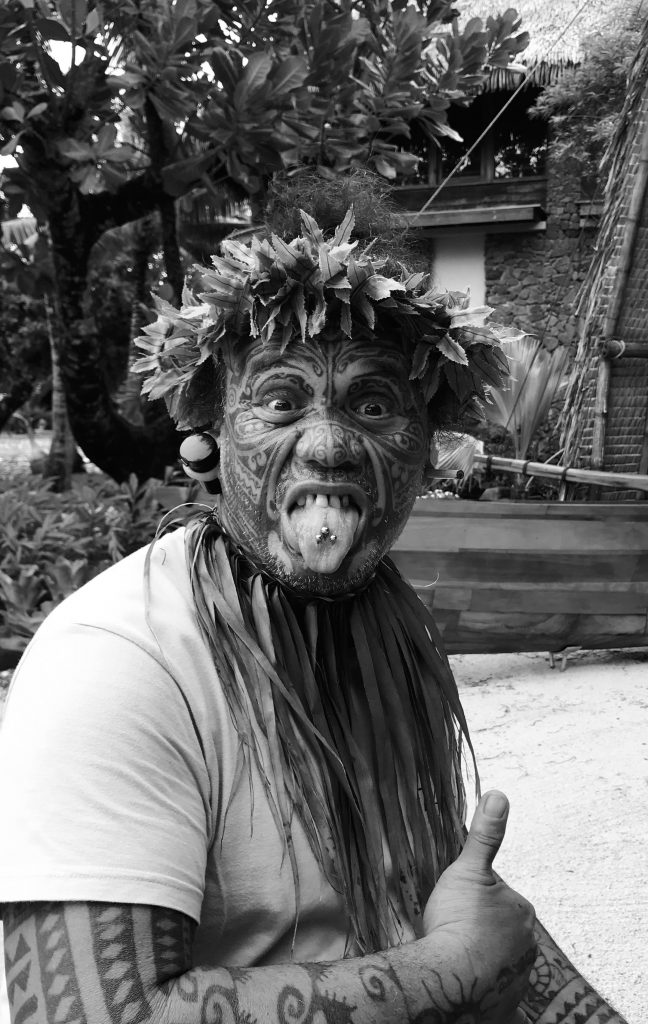 While this may seem like an obvious thing since it is called the French Polynesia, I expected there to be more people speaking the native language of Tahitian! Most of the Tahitian people speak French and I was also surprised at how many actual French people lived on the islands! We met tons of people who picked up and left Europe for this perfect paradise. I would recommend having Google Translator downloaded on your phone as the language barrier can be real! With that being said, that means that a lot of the Tahiti food options are FRENCH! Which brings me to my next point..
#2. BAGUETTES ARE A TAHITI FOOD GROUP!
Morning, noon or night on the islands of Tahiti- you can expect baguettes to be on the menu! It is an island staple and we often would see locals riding their bikes while juggling loads of baguettes in the front basket! Not the typical food we were expecting in Tahiti!
We saw one man at the grocery store with over 5 in hand and we asked him "Are you having a big family feast tonight?". He laughed and replied that the baguettes were actually for his dogs!! haha. Another time at a breakfast restaurant we ordered "toast". Sure enough we were served a whole baguette! You also can expect Steak and Frites, Crepes and Croissants! Basically, it is worth travelling to for the food alone. The food in Tahiti also offers more budget options compared to places like the Maldives.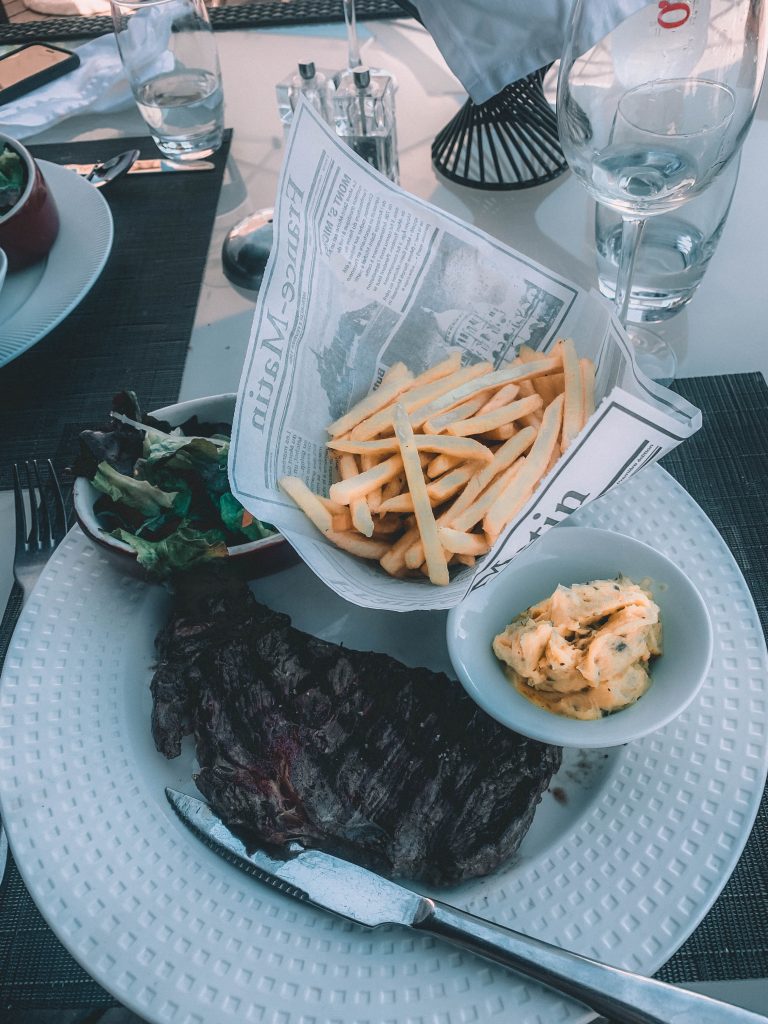 #3. TAHITI & FRENCH POLYNESIA IS VERY UNDERDEVELOPED! 
Given that the French Polynesia is one of the most tropical, romantic and luxurious places in the world, it is still incredibly untouched which is honestly amazing. Other tropical places like Thailand or destinations in the Caribbean where tourists flock to, have been victim of chains like Starbucks or Taco Bell buying up real estate! You will not find this here. It feels like it has only been discovered a few years ago and that you are really, really out there!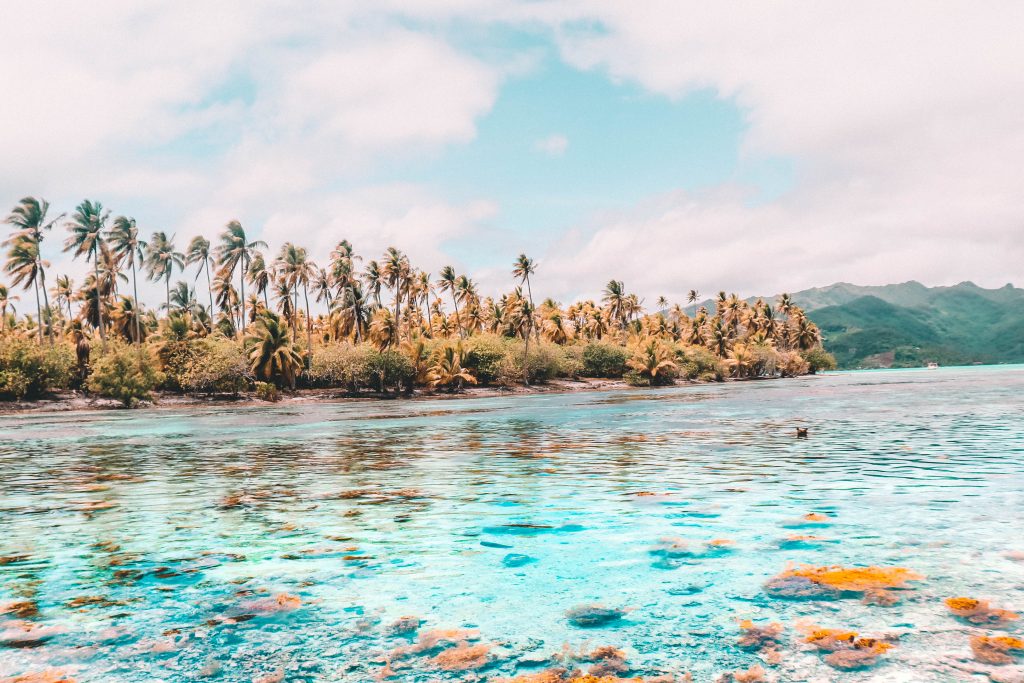 #4. TAHITI IS NOT JUST FOR HONEYMOONERS
Since we were venturing there with our family, we expected to be the odd ones out! We figured our plane would be filled with girls wearing hats that said "Just Married" and couples who had that newlywed glow! While there was some people like this, we were surprised at how many other families we met…some of which were on their 2nd or 3rd trips to the islands! We also met some backpackers and some retired friends who decided to do a trip of a lifetime!
The people of Tahiti were SO SO incredibly accommodating to Chloe and were always willing to lend a hand. The Tahiti food options also cater to more families actually. They do more "family style" menu choices are local restaurants and fancy restaurants are few and fare in between!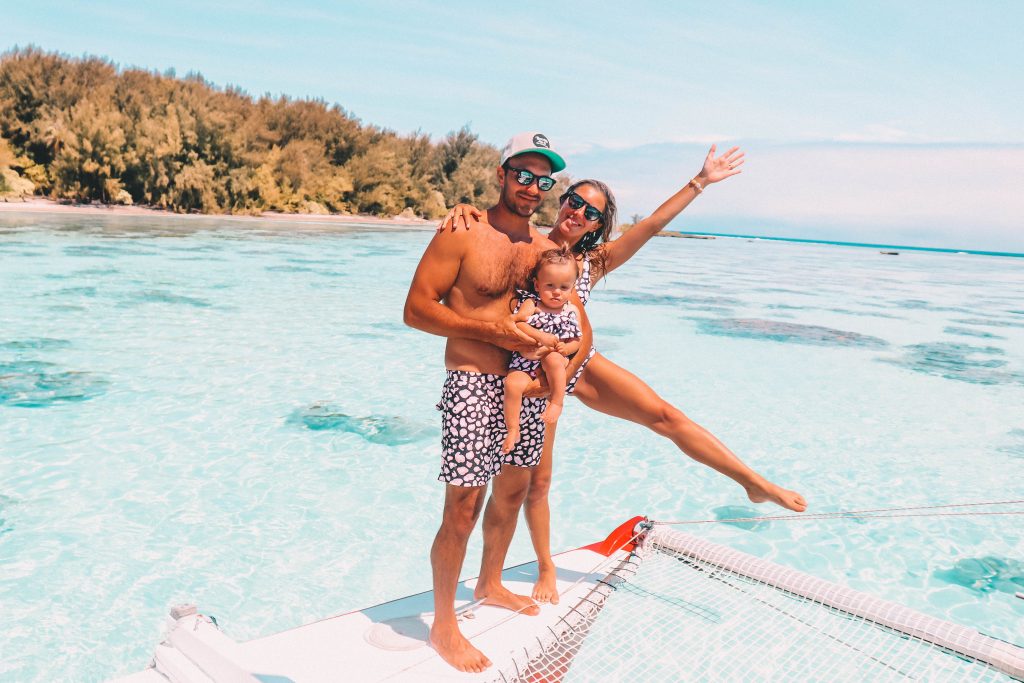 #5. THERE ARE OVER 115 ISLANDS TO DISCOVER IN TAHITI
Before coming to Tahiti, I naively thought there was Bora Bora, Tahiti and Mo'orea. Once I researched a little more, I started to see how many different islands there are to visit. 115 to be exact. I also was surprised to see that a lot of them require getting on a plane! We had the opportunity to visit the lesser known island of Tahaa and we are SO glad we did! We stayed HERE if you want to check it out. SUCH A GOOD HOTEL!
Next on our list when we travel back here is definitely the island of Naku Hiva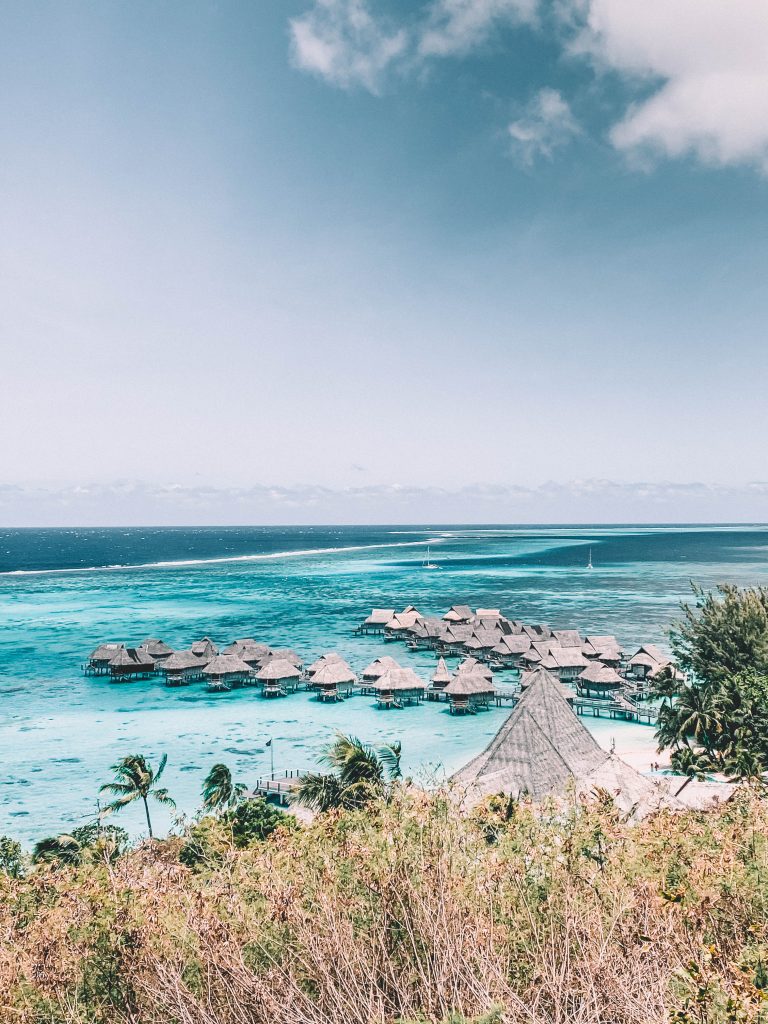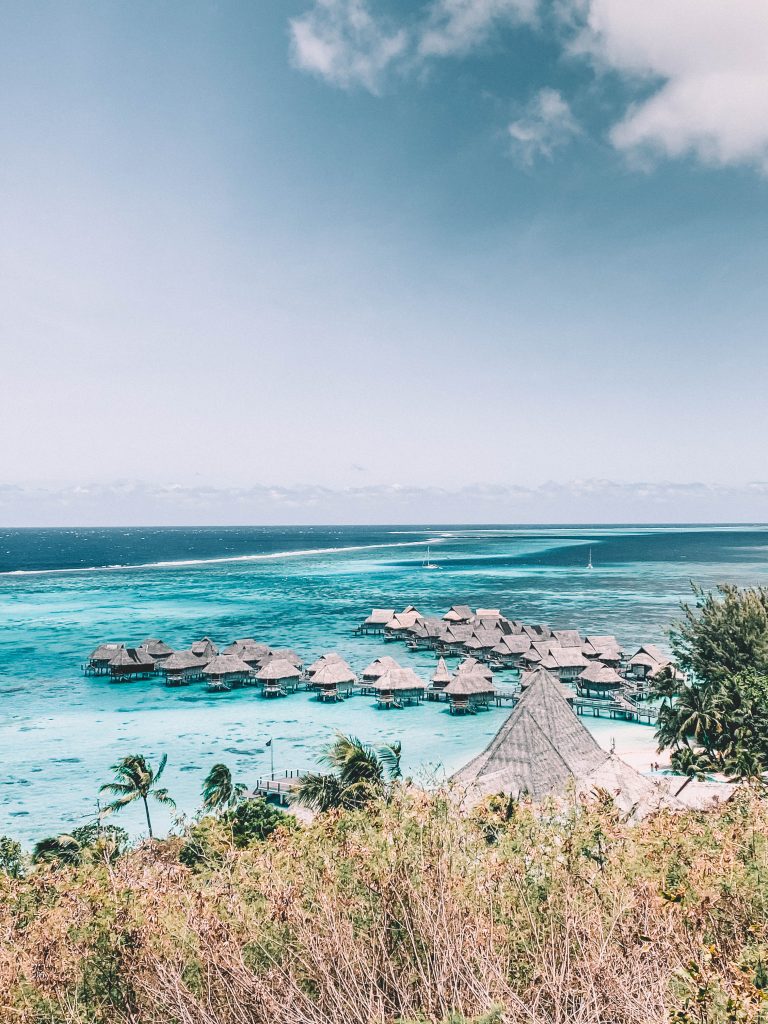 ---
PIN THIS POST