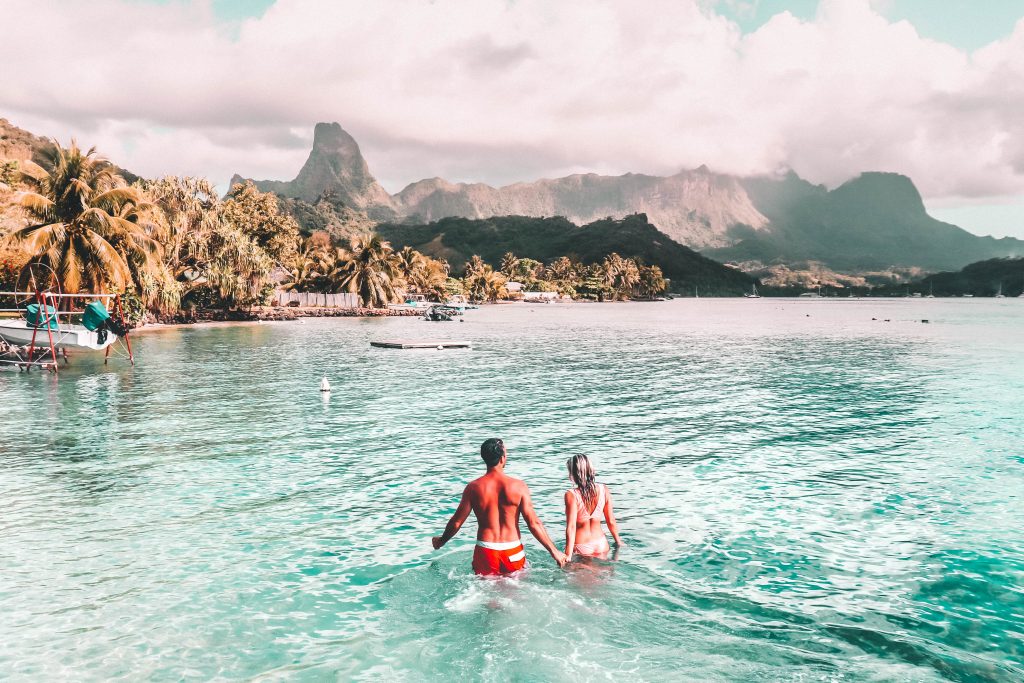 Budget in French Polynesia? No way.
When people think of French Polynesia, the first thing that comes to mind isn't "budget trip". Bora Bora on a budget isn't really a common search term. And that's fair. There is no denying that it is a pricey and expensive place to visit! It is often tied to luxurious honeymoons that include overwater bungalows and over the top fruity cocktails that cost $28 USD. While this represents a part of the French Polynesia, the islands are SO much more than that so don't let this deter you from making your way there!

#1. MIX UP YOUR ACCOMMODATIONS IF YOU WANT TO DO BORA BORA ON A BUDGET
Staying at an overwater bungalow is NOT CHEAP! If you do have some money in your budget to stay at one, do so at the end of your trip! Save the best for last sort to speak. Some of the fancier hotels have options where if you stay 3 nights, you get the 4th free so make sure to look that up as well!
There are a TON of reasonably priced Air Bnb's there! This is also key because you can cook your own food! We made pasta one night, made eggs for lunch and had yogurt for breakfast with granola we brought from home! This is the Air Bnb we stayed at and the property was SO BEAUTIFUL! The interior was super simple and not fancy by any means but did the job! Bora Bora on a budget or Moorea/Tahiti for that matter can definitely be done when you do it with AIR BNB!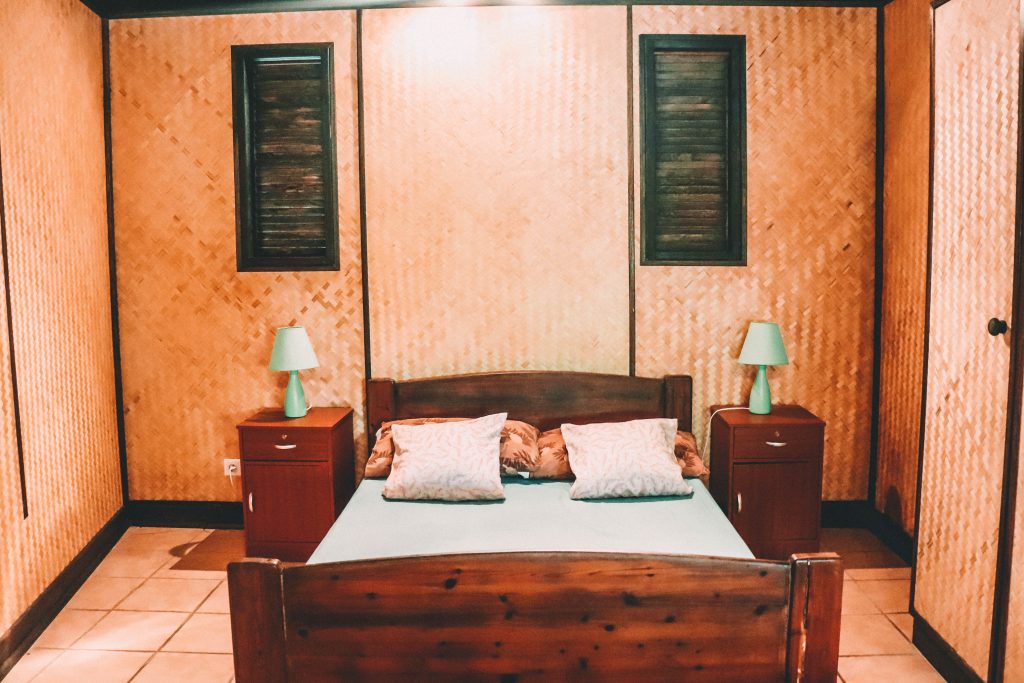 While we did stay at this Air bnb, we did splurge in Tahiti and Taha'a which you can see HERE AND HERE
#2. MAKE SURE BREAKFAST IS INCLUDED AT YOUR HOTEL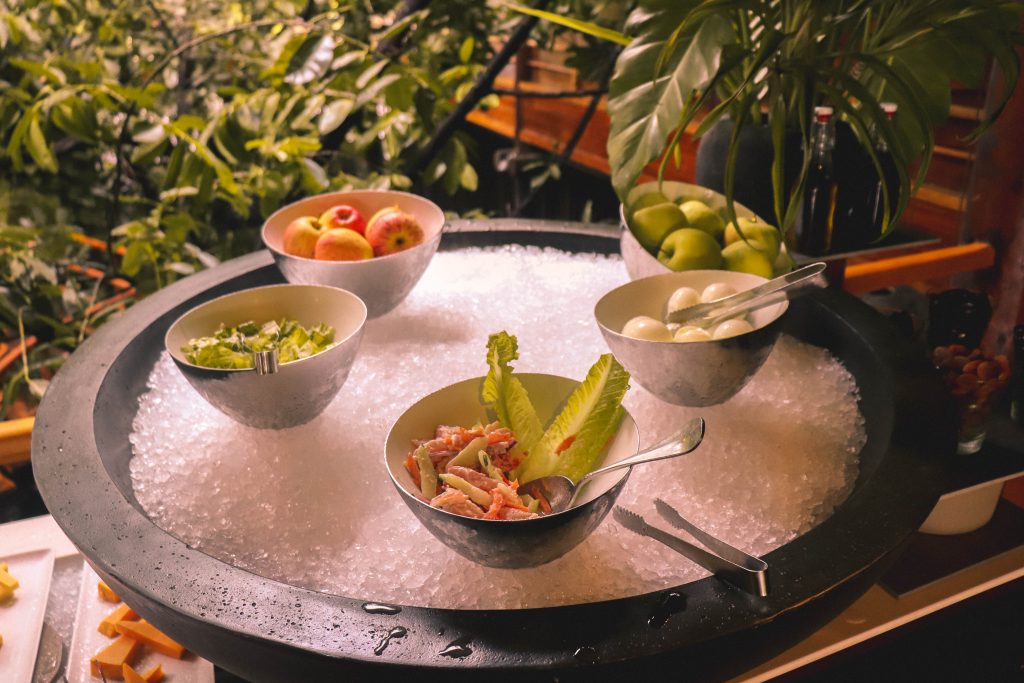 A lot of hotels offer breakfast included in their rates. If you can get it thrown in for you at no additional cost- added bonus! Most of the buffets and breakfasts at some of the resorts are INSANE! They have tons of different offerings- tons of pastries, hot breakfast items, lunch offerings even! We would go a little bit later than normal to breakfast- around 9AM ( which feels late when you have a baby haha) and we would make sure to eat a lot and most of the time, it would tide us over until dinner. Sometimes, we also would make ourselves a little sandwich from breakfast and sneak it into our bags to nibble on later!

#3. BRING SNACKS, FOOD AND ALCOHOL WITH YOU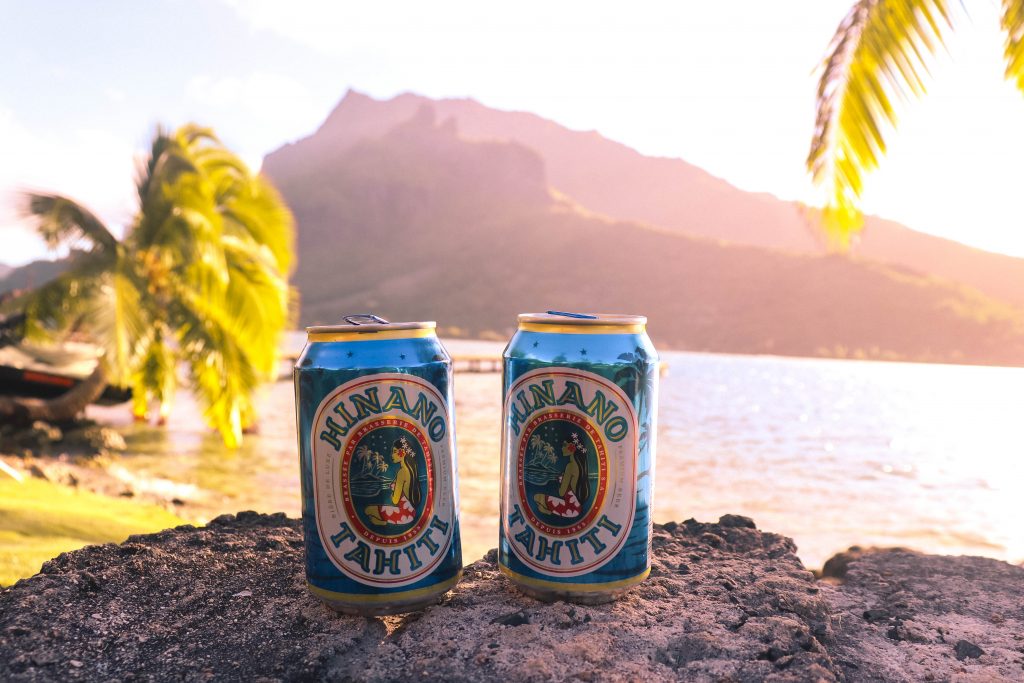 Before leaving Canada we made sure to pack crackers, noodles, granola, and other items to munch on so we weren't spending much money on careless snacking! This helped us a lot. We also brought a bottle of rum with us in our packed luggage ( I am not sure if this is legal lol) and bought all our wine at duty free. Wine and alcohol are not super expensive at the grocery stores which is awesome. Most bottles ran us about $15 USD!
#4. USE YOUR TRAVEL POINTS FOR FLIGHTS
We used our travel points for our flights to French Polynesia and it cost us $190.00 each. If you are in Canada and use Aeroplan, it will ding you 90,000 points round trip and $190.00 in taxes. We found this to be an incredible deal as some flights to Europe will cost you 65,000 points and over $500.00 in taxes! If you do not have a ton of travel points, there is the budget airline French Bee that flies direct from San Francisco! Flights were under $1000 round trip on here!
#5. GO OFF SEASON TO TAHITI
Hotels and flights are SIGNIFICANTLY cheaper during off season. Off season in French Polynesia runs from late October until April! We went end of September so we were still at the tail end of high season but we noticed that nightly rates were chopped in half when you travel in the off season months!
#6. EMBRACE THE "FREE" TOURS & ACTIVITIES
There are tons of great hikes, waterfalls and beaches on the islands of Tahiti! Good news is they cost you $0 dollars! From the Belevedere look out in Mo'orea to the 3 Cascade Waterfall on Tahiti, you can fill up your days with these activities that are so fulfilling and do not require a guide! When we stayed in Taha'a, the natural coral garden that sat next to the hotel was the BEST activity we did and it was FREE. I would recommend splurging on one boat tour where you can swim with sting rays and see the island from a different perspective! We went with Voila Moorea and the tour will not set you back too much at all. At $100 per person, it was worth every penny!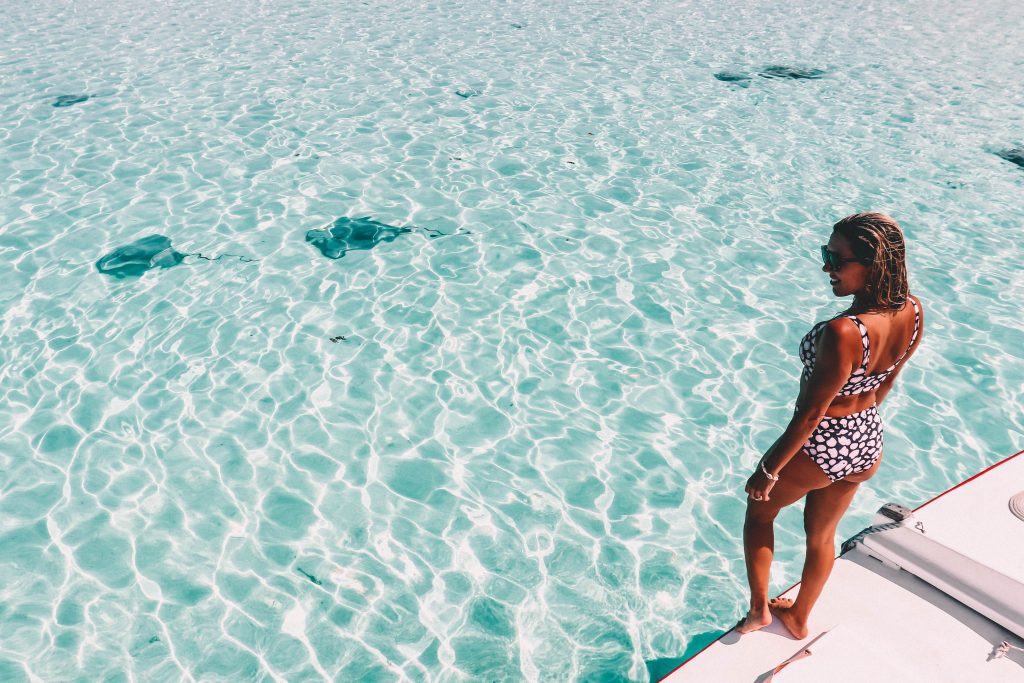 #7. STICK TO A BUDGET
This might seem like a "DUH" statement but sometimes when we travel we don't think about budgeting too, too much. Here though, we definitely did! We decided to try to stick to $50 per day for food/fun! This didn't include days we got groceries or alcohol though keep in mind. If we knew we were going to go out for dinner, we would split an entree that was say…$25 and each have a beer for a total of $45 with tax and tip. We would eat breakfast and lunch at our air bnb or at the hotel ( all our breakfasts were included). Some days we came under and some days we went over. It helped us to know roughly how much we would be spending in total!
#8. SKIP BORA BORA AND SEE MO'OREA TO STAY ON BUDGET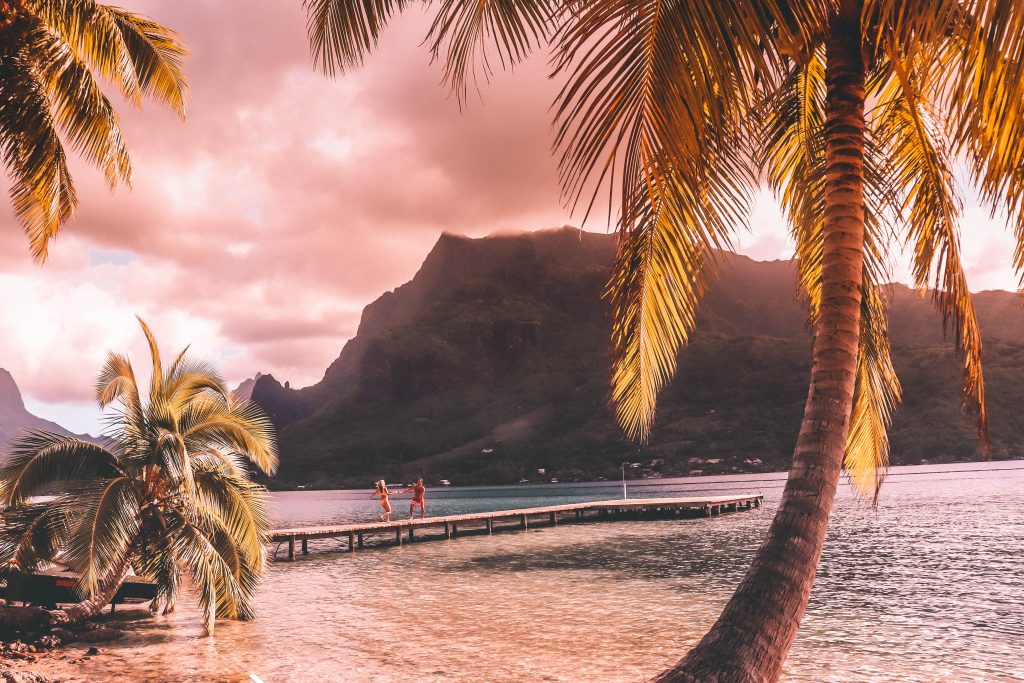 Some people would say "Why would you visit French Polynesia and not go to Bora Bora" but as I mentioned above, French Polynesia is so much more than Bora Bora if you really read up on it. Of course if budget is no problem, then forsure make your way there! However if you are budgeting, Mo'orea is WAY cheaper than both Tahiti and Bora Bora! It was one of the most beautiful islands I have been to so you are not selling yourself short by choosing this paradise! You will just happen to save some mula! Everything on Bora Bora is triple the cost compared to Mo'orea!
ITEMS THAT WILL COST YOU THE MOST?
-Inter-island flights at roughly $350 roundtrip. Air Tahiti has a monopoly and is the only airline that services all the islands so that is the one thing that is hard to save on. If you are hopping from island to island ( and if you are, I am assuming won't be budgeting too much haha) but they do have an inter-island pass that you can get that allows for so many flights!
-Another thing that is pricey is mixed cocktails! All of them are $20 USD and up!
If you are looking for more exotic destinations that are affordable, make sure to check out Laura from A Life With Frills's post HERE – lots of great places on her list!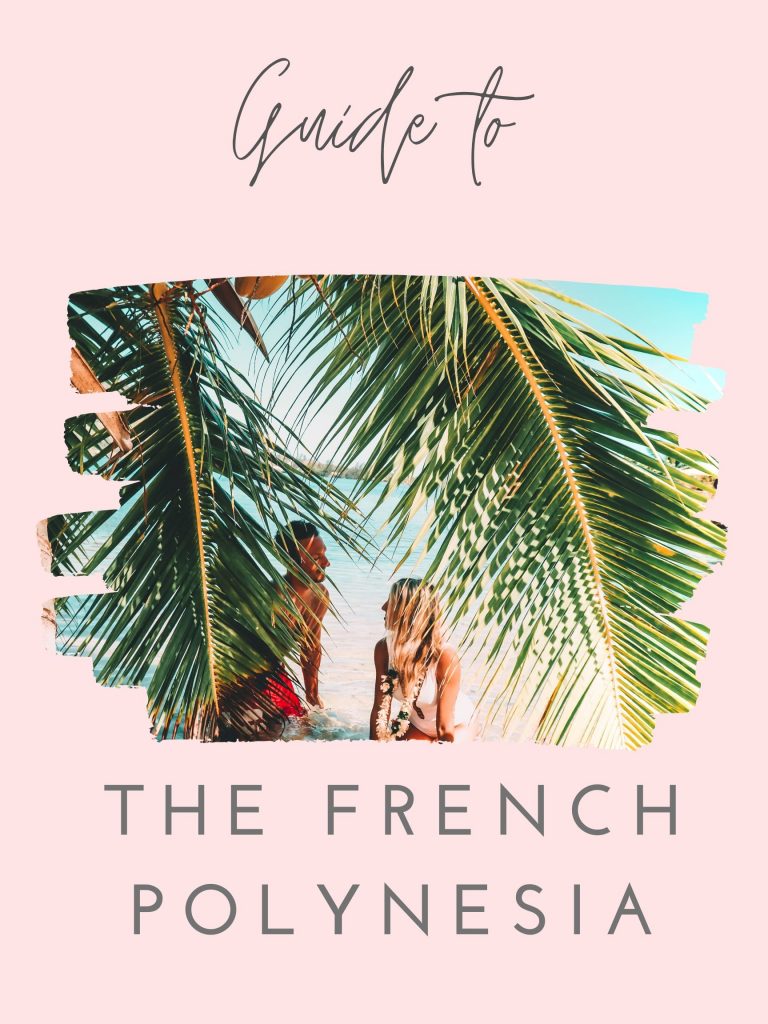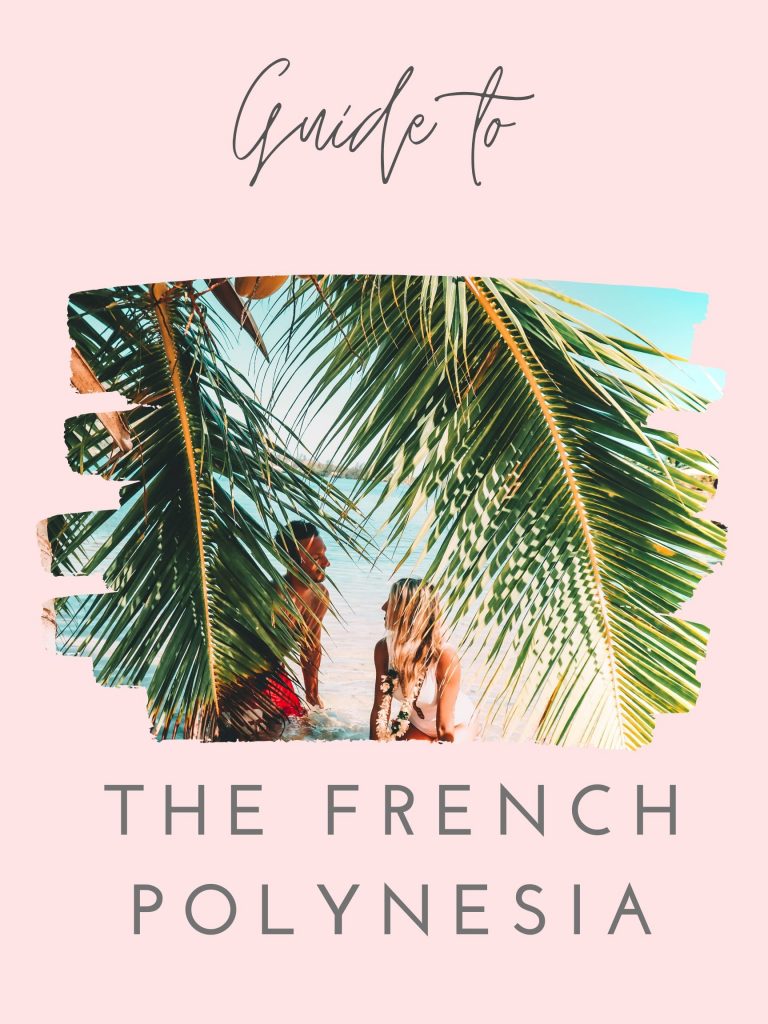 [show_shopthepost_widget id="3912784"]