Cinque Terre is the rugged coast line in the Liguria region of Italy. It is made up of five towns which include:  Riomaggiore, Manarola, Corniglia, Vernazza and Monterosso al Mare. To me, it felt like a more authentic and scaled down version of the Almafi coast. Each town is connected by foot paths and trains and you cannot access any of the towns by car (which makes it so unique!)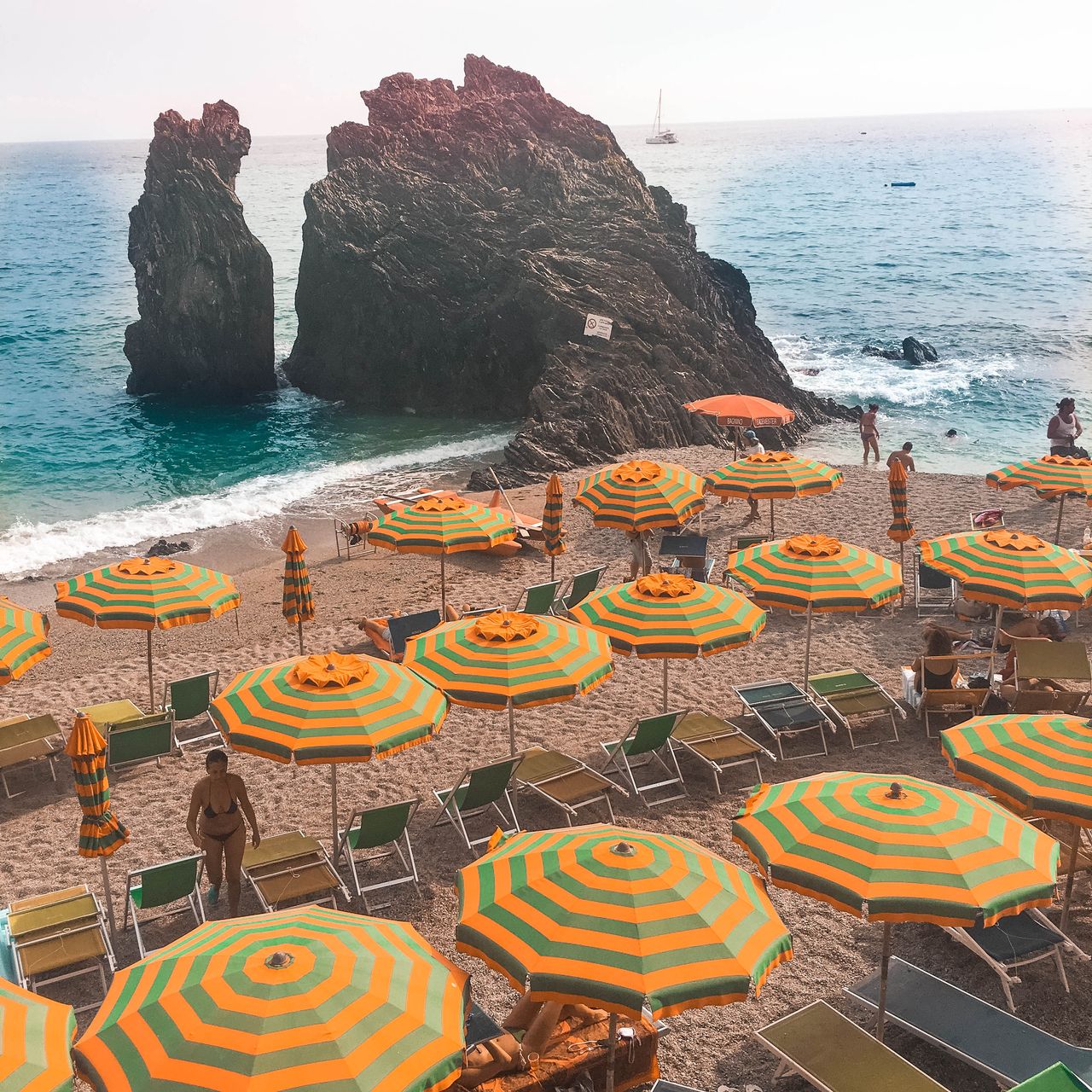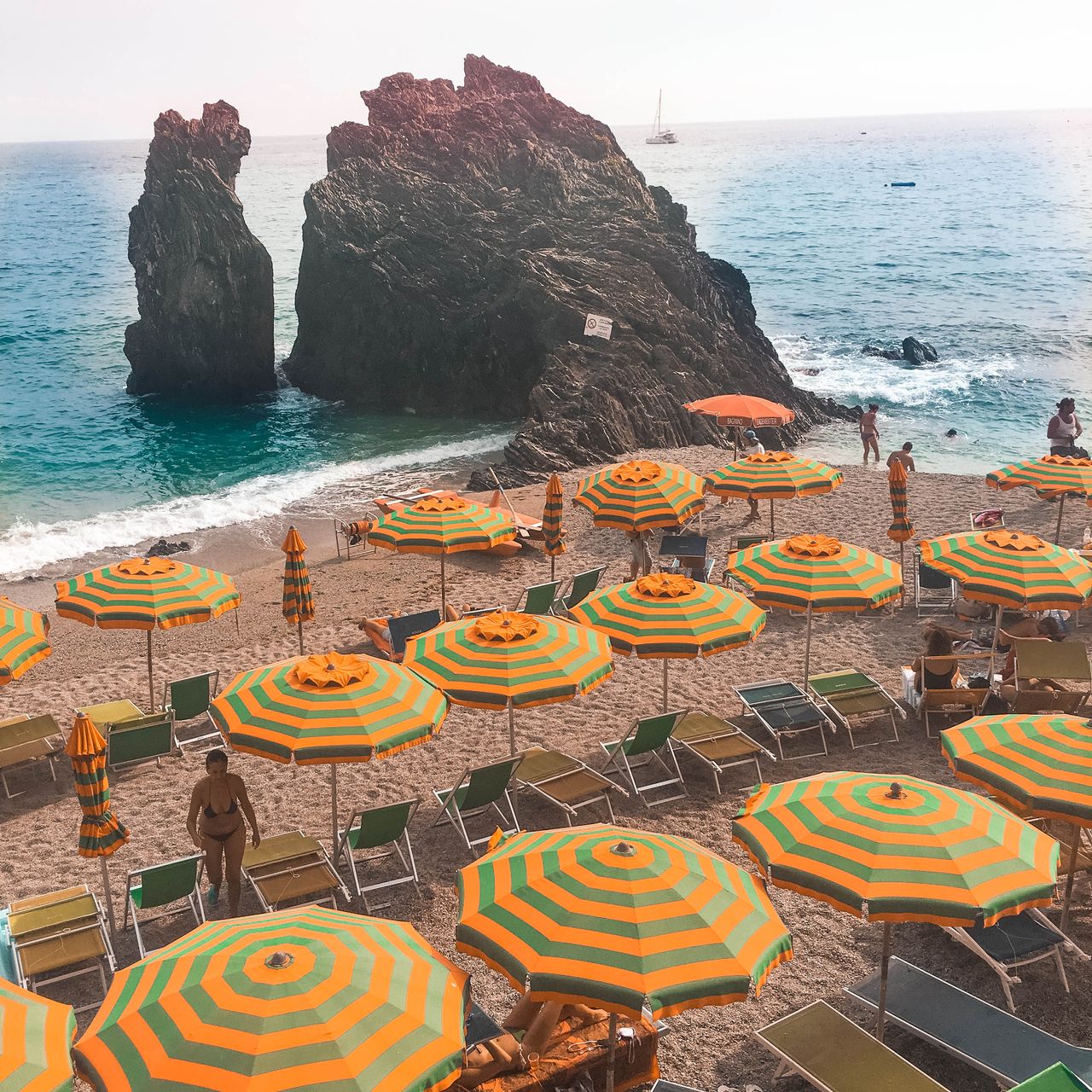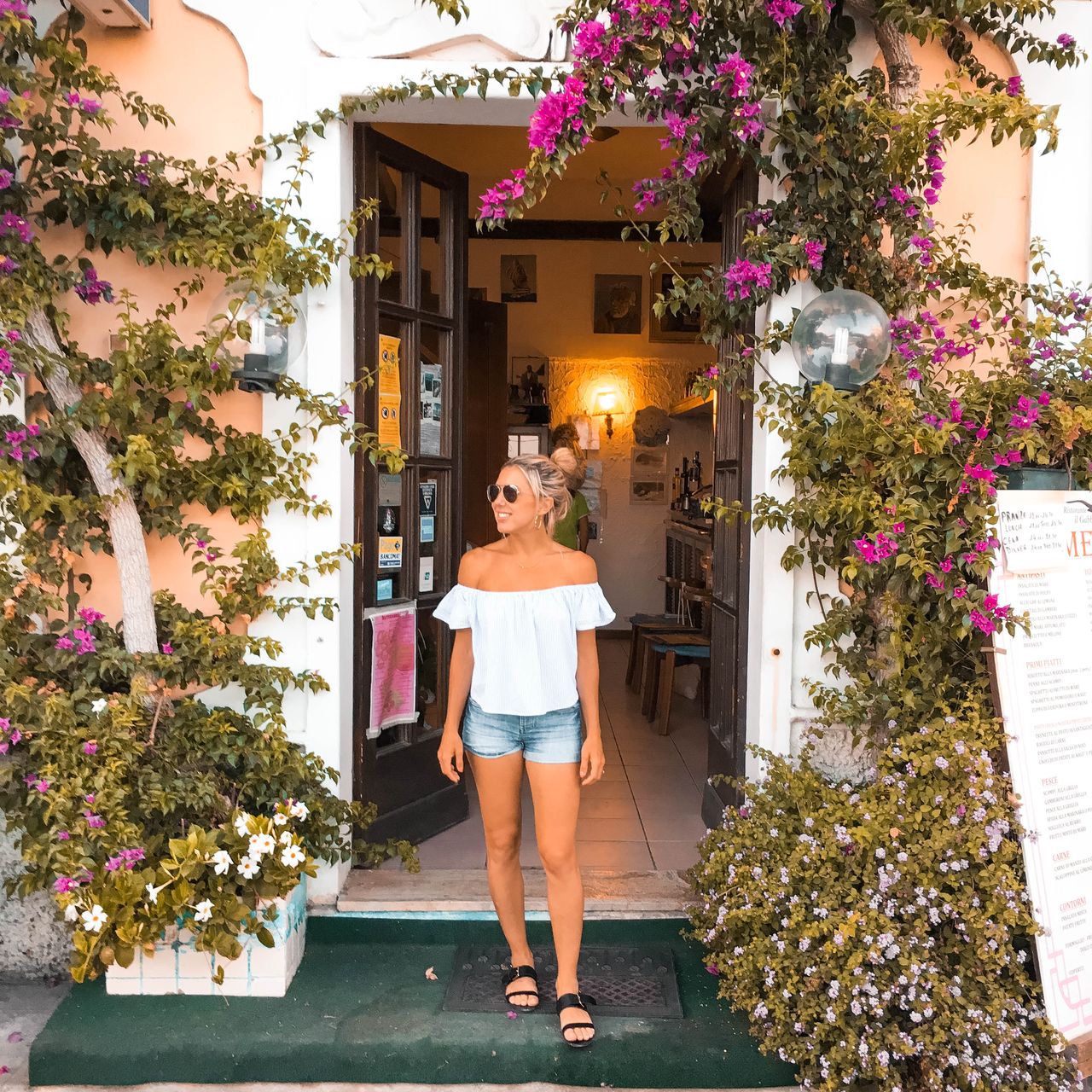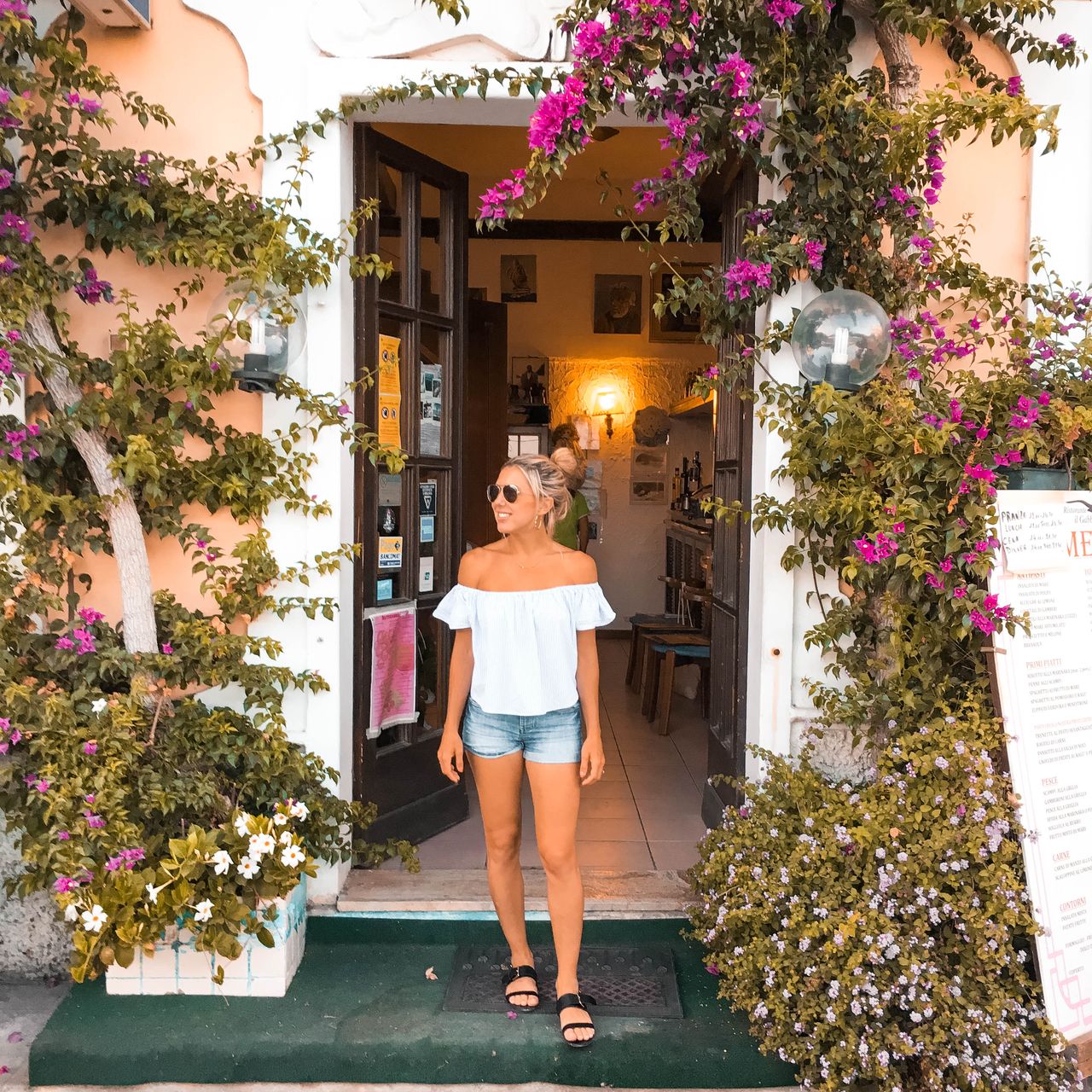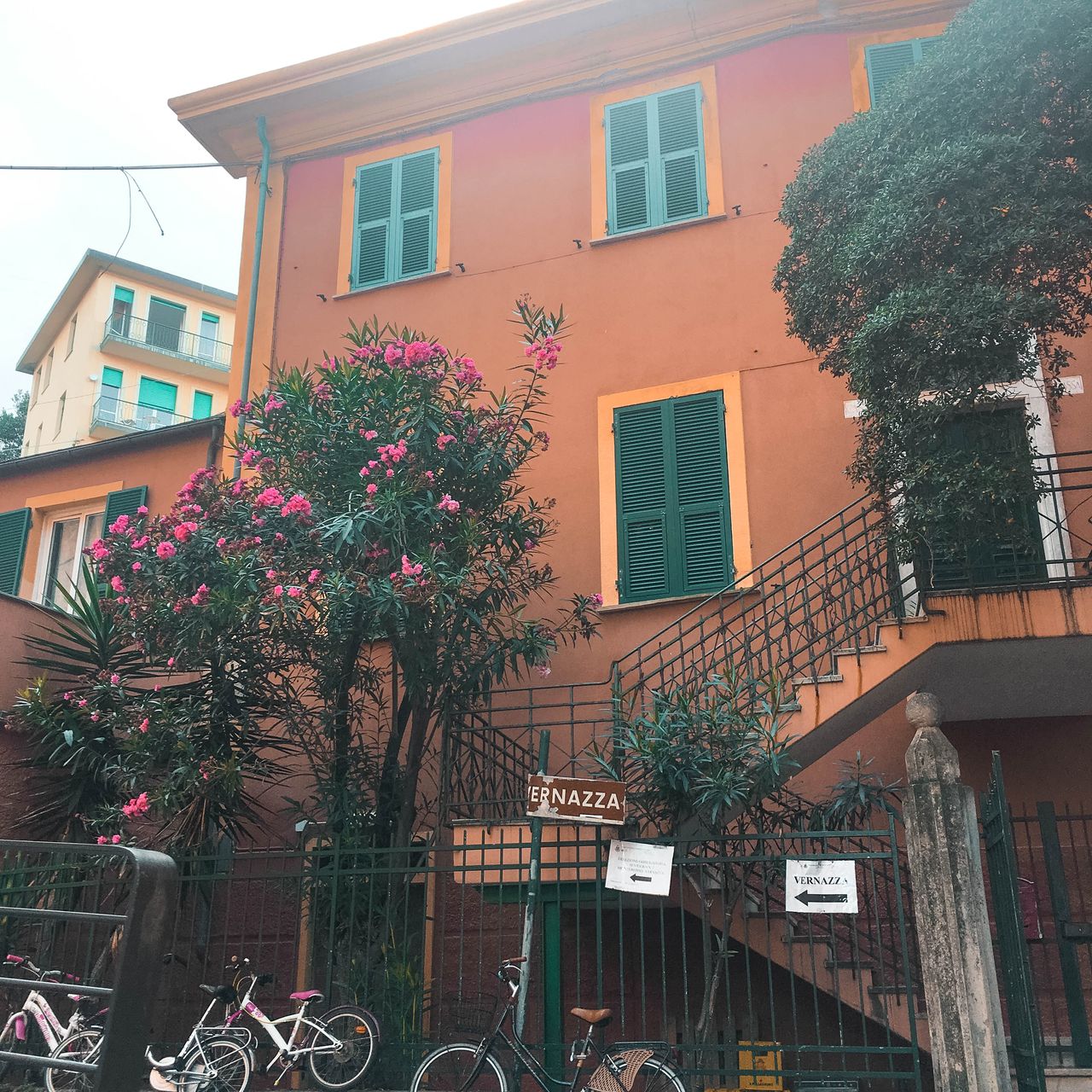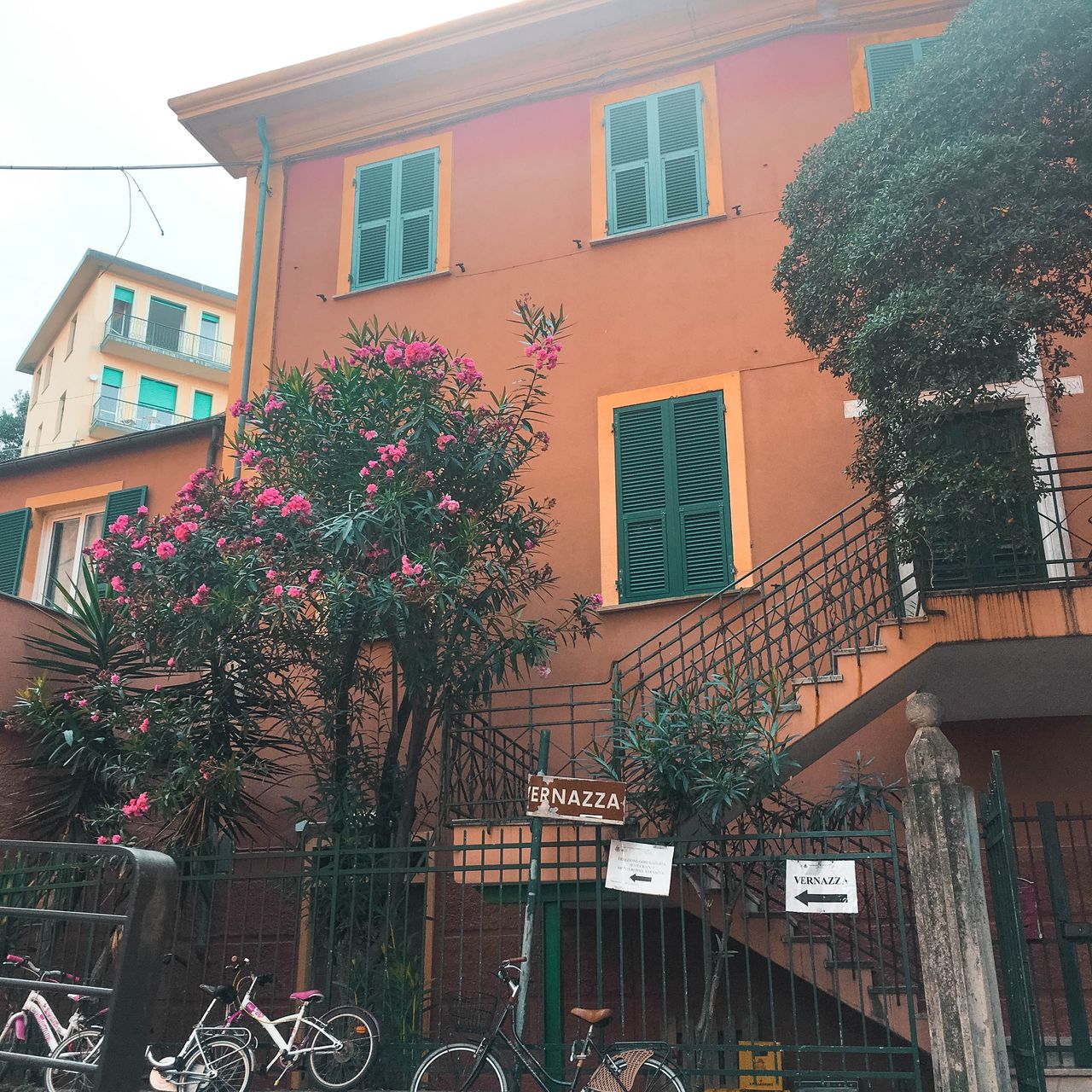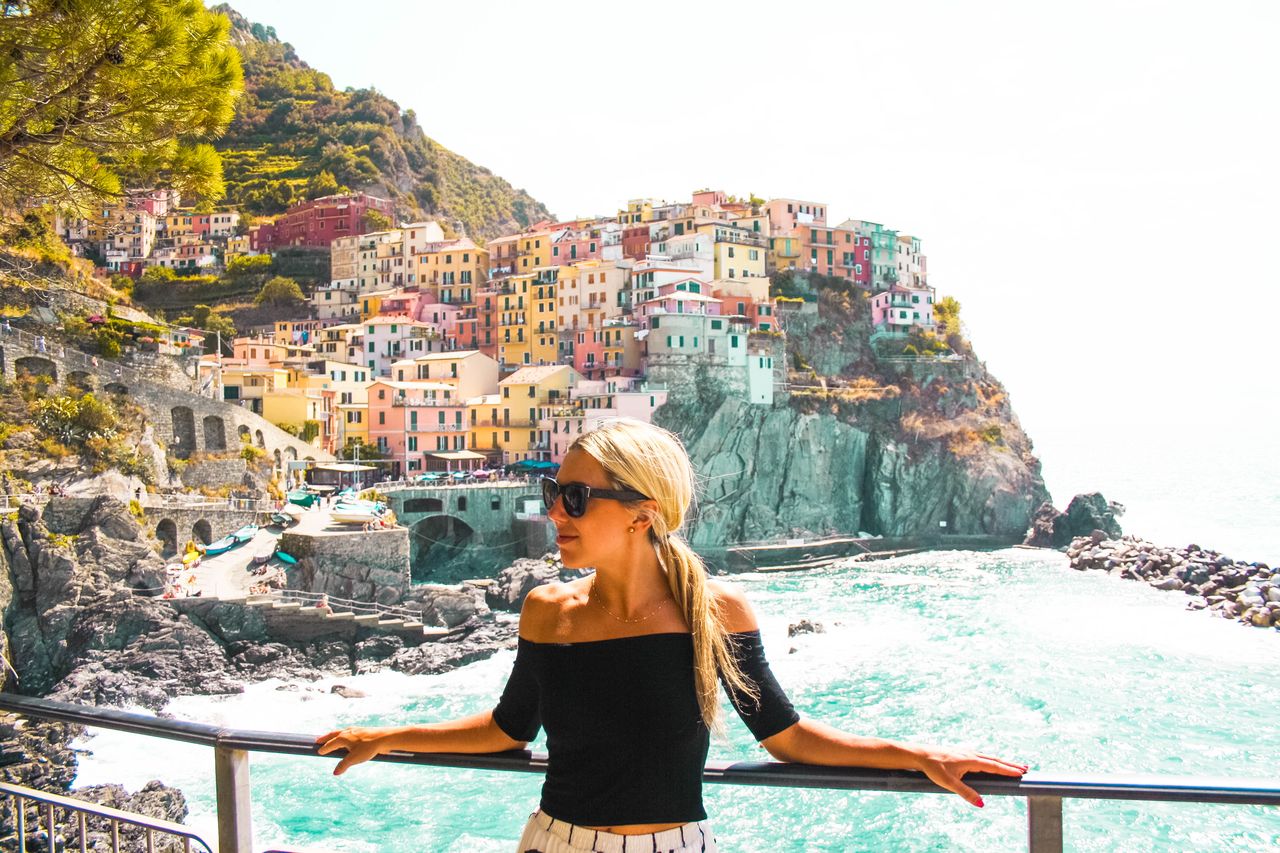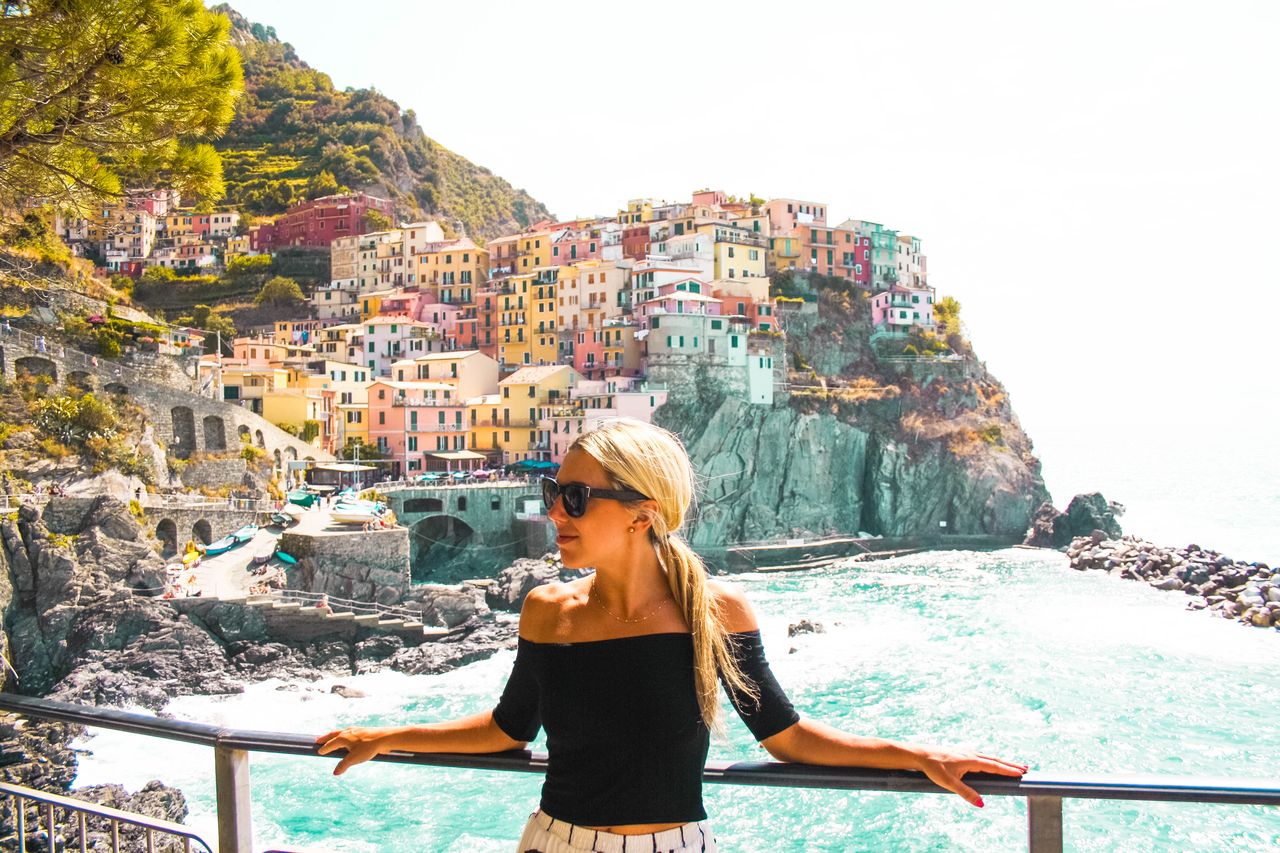 HOW TO GET THERE:
There is not really an "easy" route to get there. If you are coming from the North, take the train to Sestri Levante. If you come from the South, you take the train to La Spezia. Both of these stations will connect you to the local trains that will pass to each of the towns. Make sure to pay attention to the train announcements on the local route as we almost hopped on the wrong one a few times! Ask around!
The best airport to fly into would be Pisa or Milan! From there, you would take the trains. From Milan, it is a 3 hour train ride and from Pisa, it is only about an hour!
AMOUNT OF DAYS NEEDED THERE
Some people advised us that we would only need 2 nights there but we really didn't want to rush it so we opted for 4. We felt like it was the perfect amount of time. If you are crunched for time, I would do 2-3. Anything less would be a mad rush and you would not be able to take it all in. Whatever you do: DO NOT DO ALL 5 TOWNS IN ONE DAY!
GETTING AROUND:
-If you are a real go-getter, you can hike around but with the inclines and distance, I would not recommend relying solely on this ( my husband Dora the Explorer though likely would recommend this) If you do want to hike,  the entrance fee to the trails is 7.50 euros. Sometimes the guard is there to collect, other times not but I would bring Euros just in case!
-Train: The trains come every 15 minutes so you can just walk to the station and wait to hop on the one to the town you want to go to. The cost of the train is 5 euros for one way and 9 euros for roundtrip. Unlike the hiking, this one was heavily monitored. Trust us- we tried to sneak our way in and got booted out!
-Ferry: This is another great option to see the towns from another view point. Please note that the ferry only operates on the days when the weather is calm so make sure to check if its running before going to the pier/port
We ofiten would hike from one town to the next, eat like 3 pizzas and have a bottle of wine and then take the train home. BALANCE/BEST OF BOTH WORLDS!
The Villages & Hikes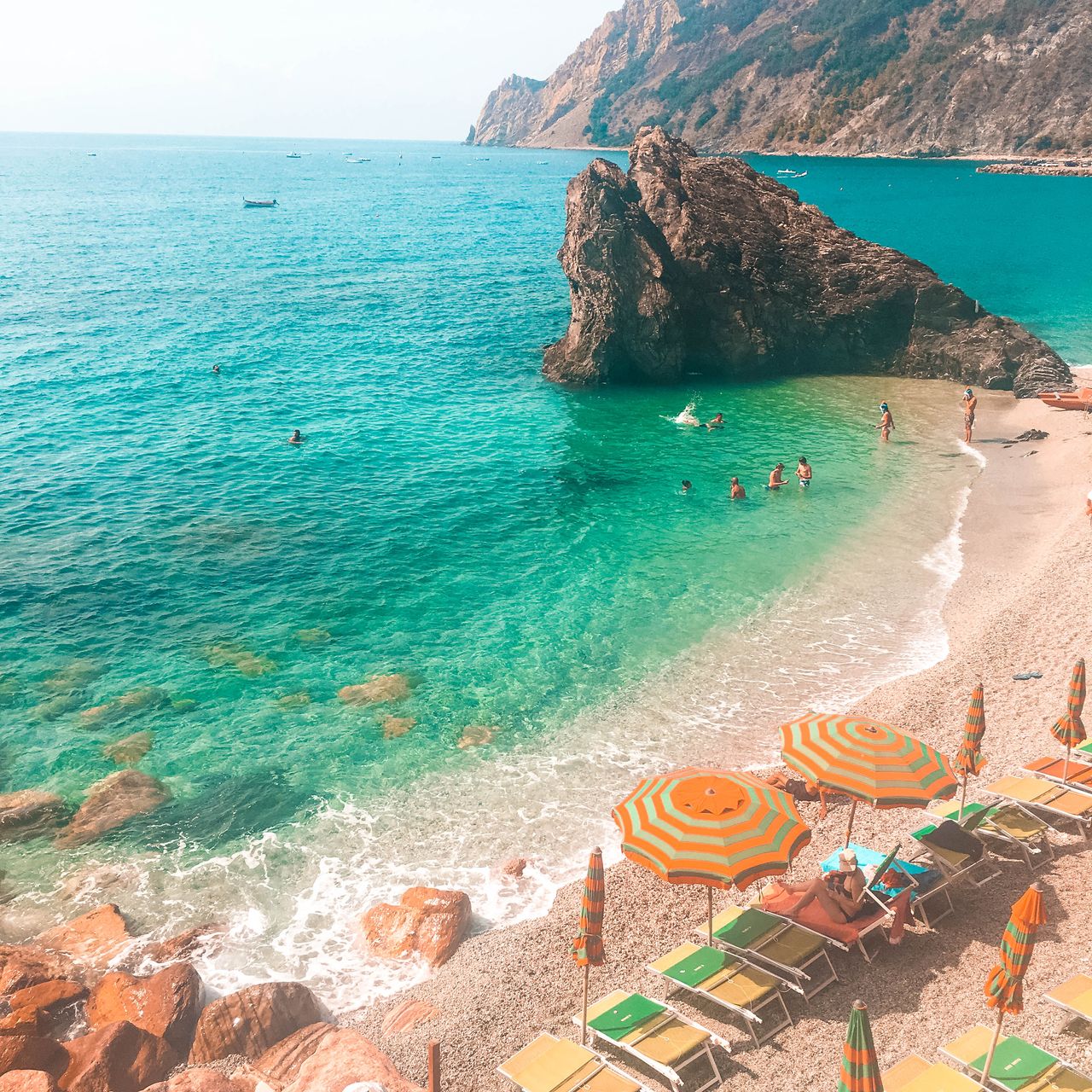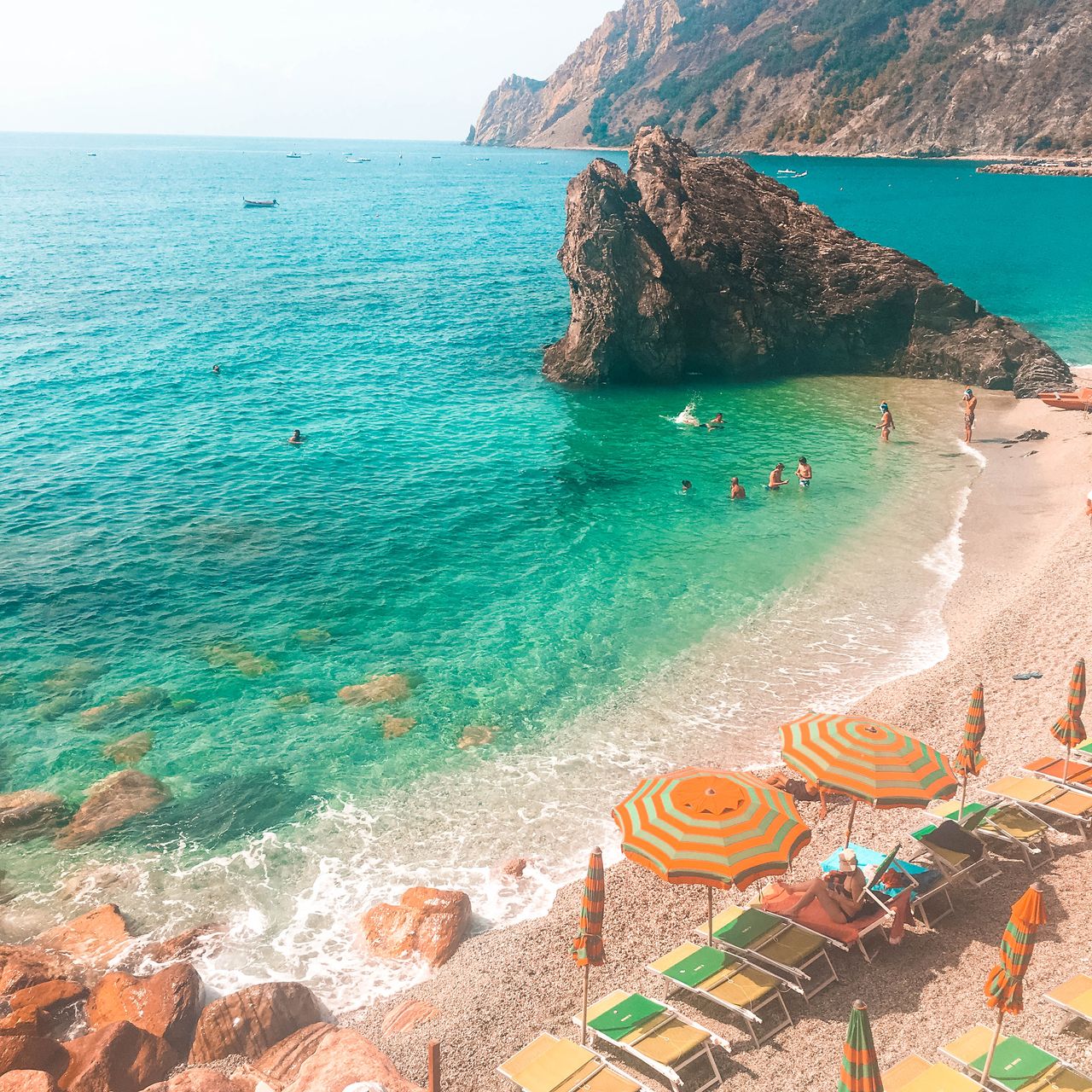 Monterosso Al Mare: Best area to stay in!!! This is the only town with a legit beach. It is lined with the famous bright orange and striped umbrellas and has the best restaurants as well! It's also a great base/start for hiking! We did the hike from Monterosso to Vernazza which took about 1 hour. It has incredible views and leads to the most INSANE look out spot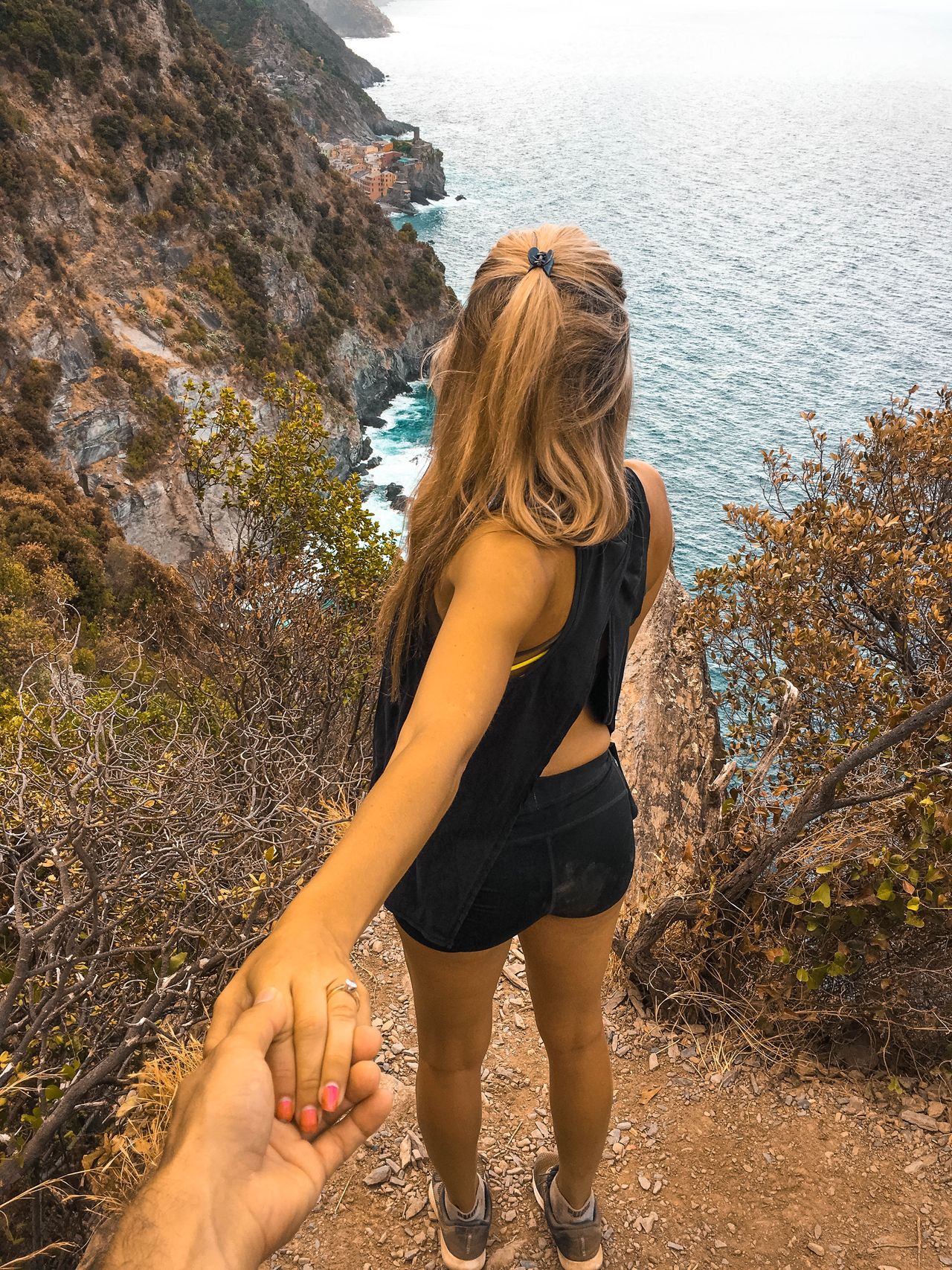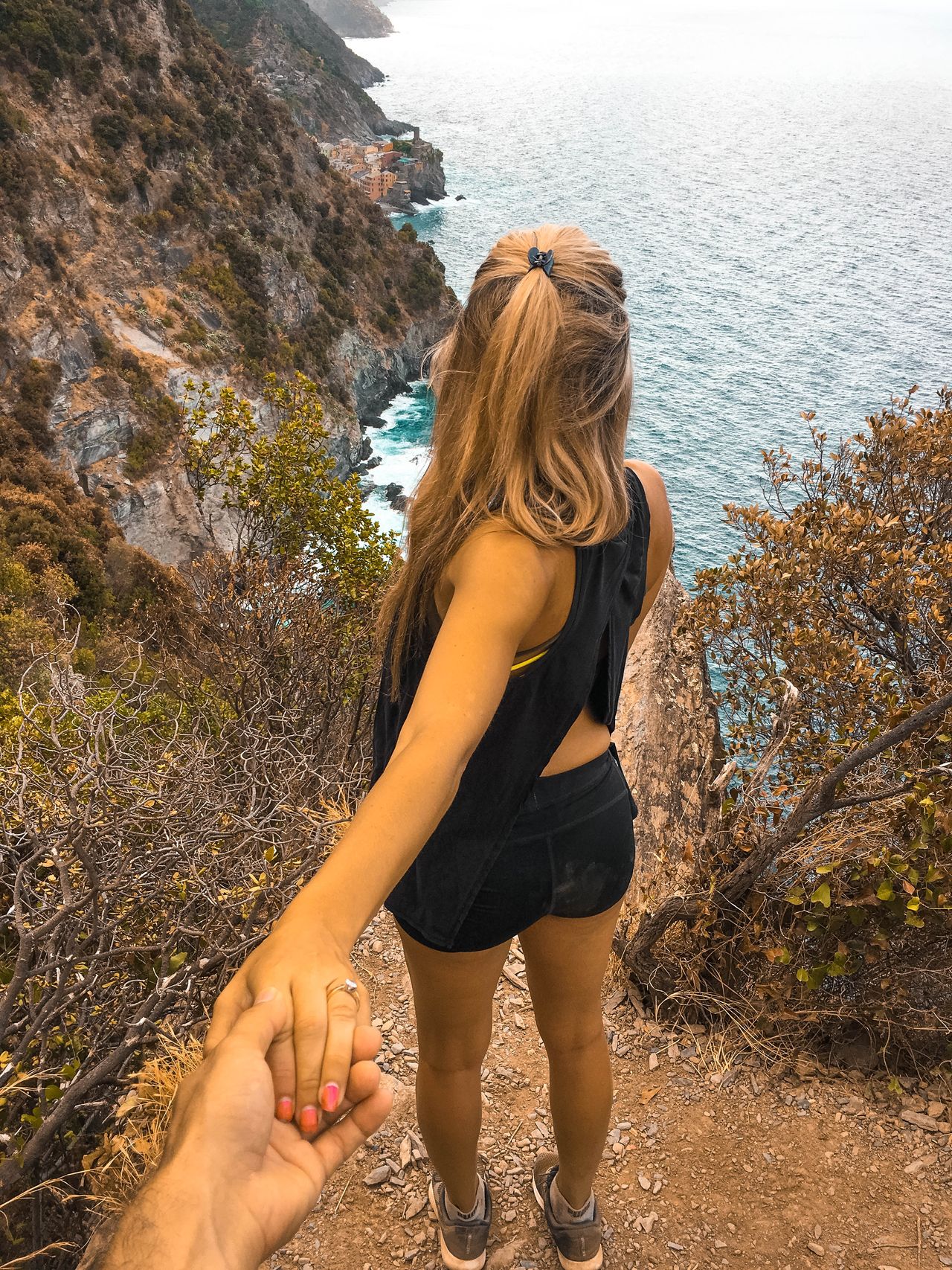 Vernazza: One of the most vibrant coloured towns and the most photographed! To get to this photo spot, you can hike from Monterosso to Vernazza and just before your start making the climb down, you will find this spot. Alternatively, if you visit Vernazza..you can climb up the start of the trail ( 15 minutes) to this spot and come back down. Please keep in mind you will have to pay the trail fee regardless!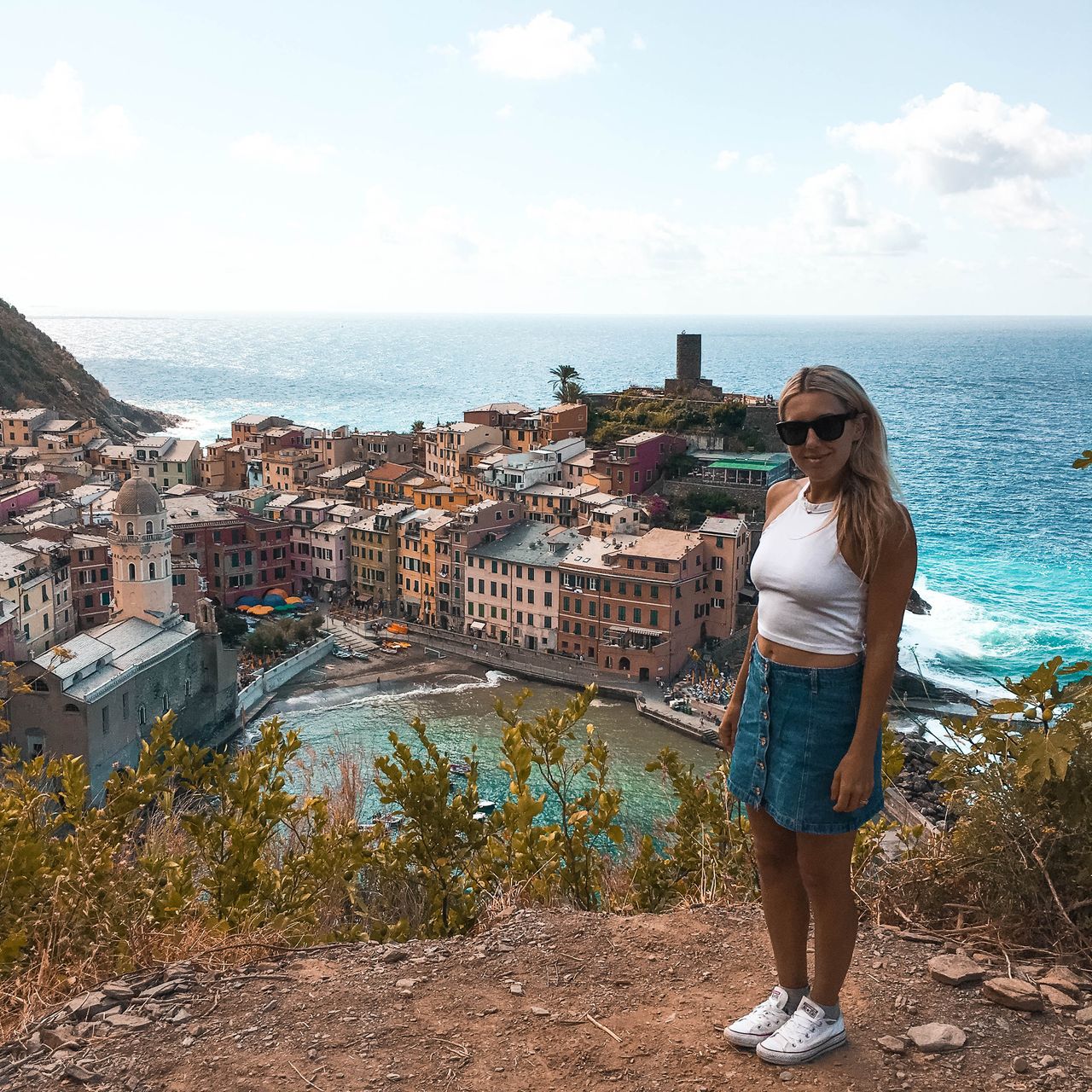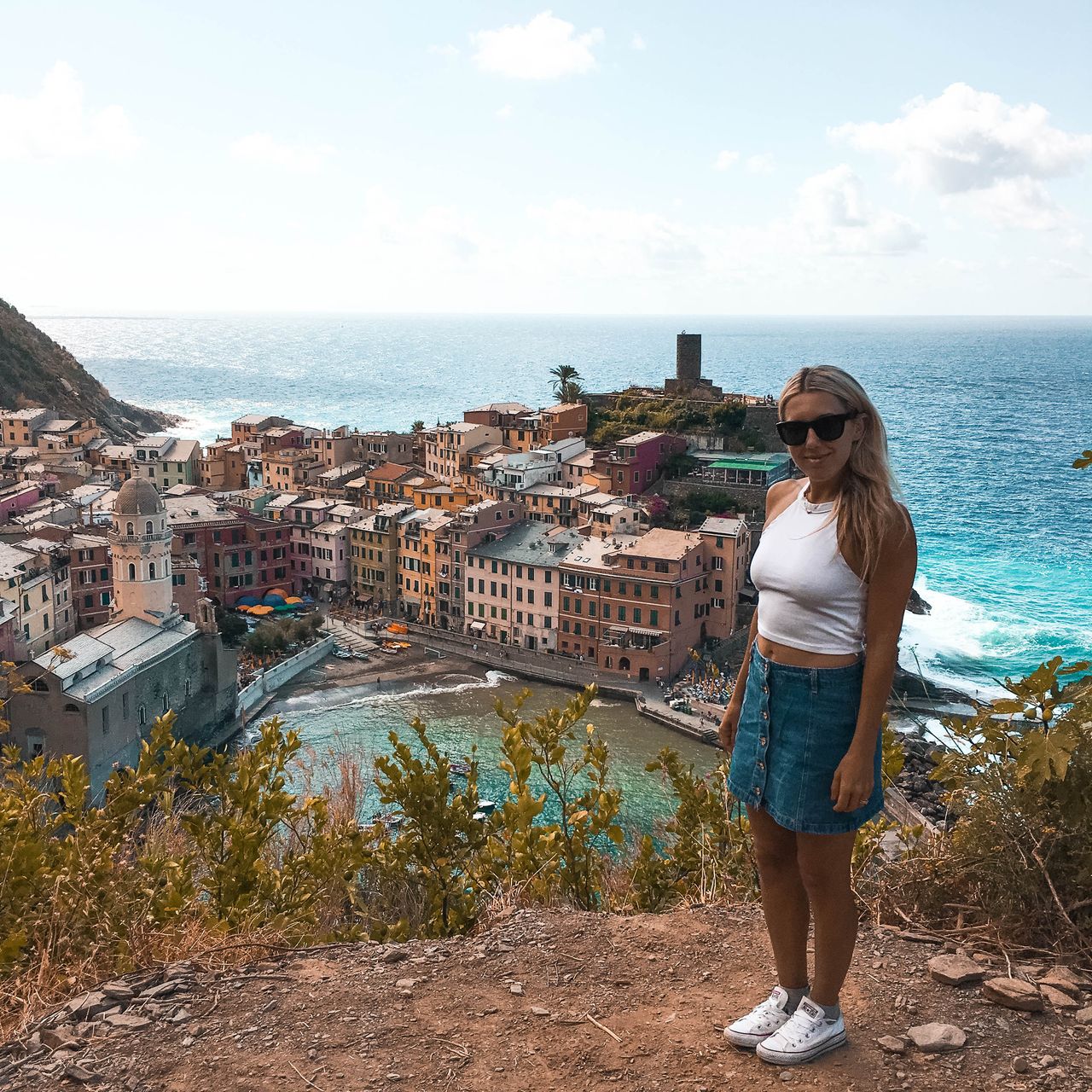 Corniglia: This is the town that requires you to take about 500 steps to get to it (or at least it felt like that). Due to this, a lot of people choose to skip it but I recommend you not doing this! It is certainly the most quiet village but there is something so charming and unique about this town! It offers different few points than the other towns and has an amazing little restaurant at the end of the alleyway where you can have a spritz! If you don't want to take the steps on the way home, there is a shuttle that takes you to the train station for 3 euros
Manarola: I would say this would be my second favourite spot second to Monterosso Al Mare. There was an amazing pathway that took you up to the top of the hill to give you views of the town and Corniglia like no other. There were also some cute boutiques to shop and my favourite restaurant was there
Riomaggiore

:

 Last but not least, Riomaggiore is also a must do. A bit of a hike but be sure to walk all the way to the water and scale down the steps to get one insane view of the town and the boats being loaded onto shore.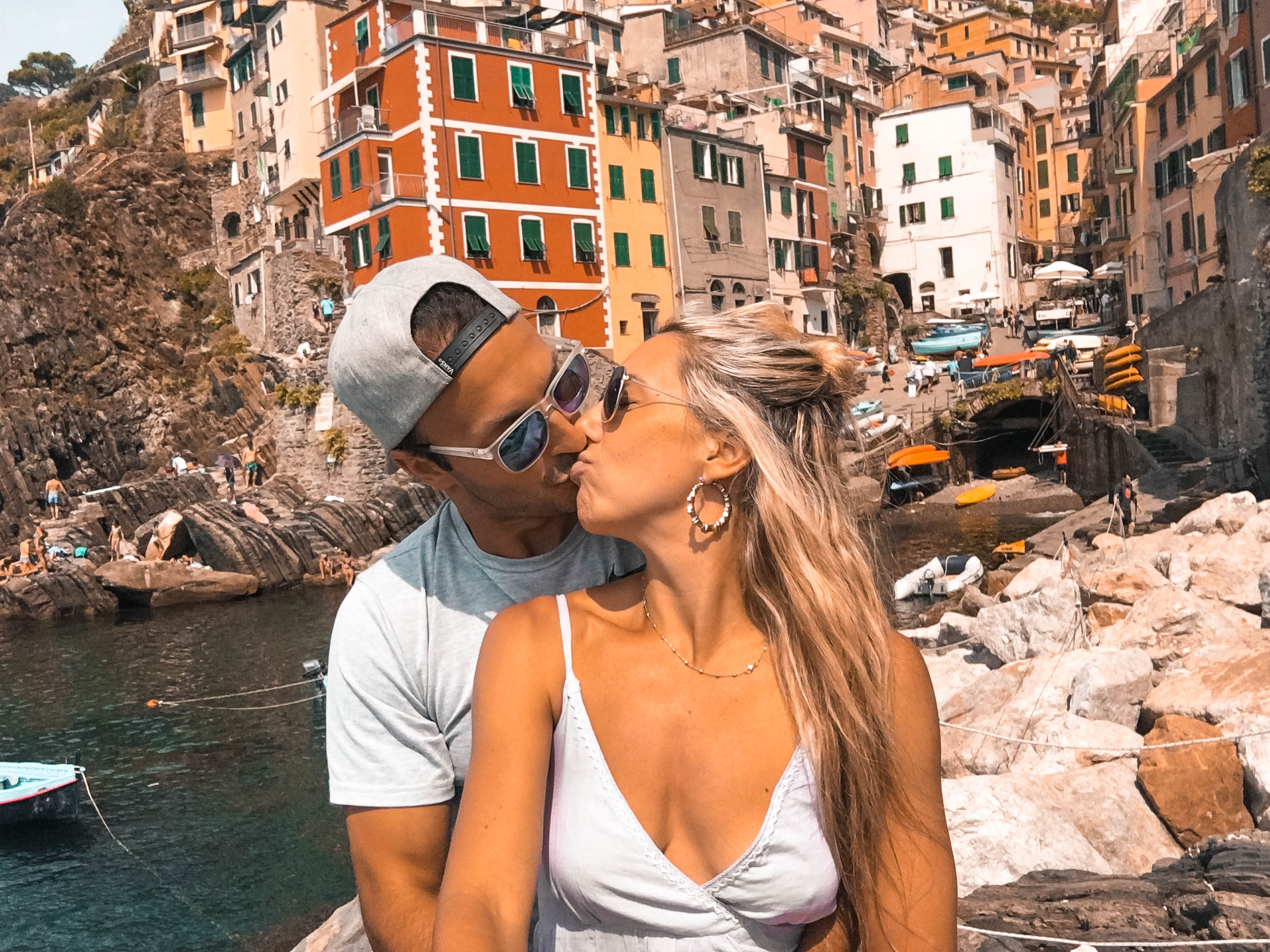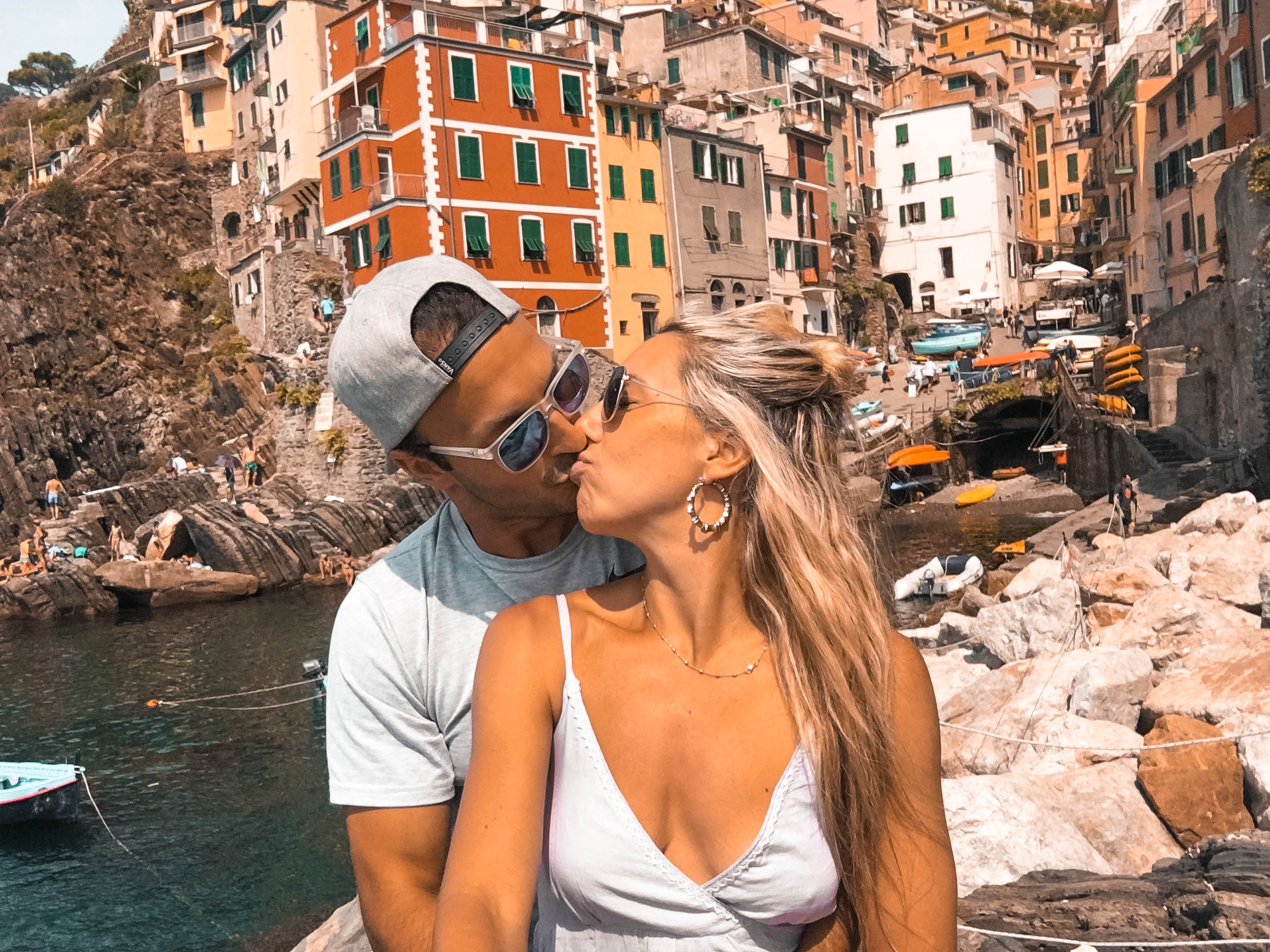 Where to Stay
There is no super Luxurious or high end hotels in Cinque Terre. Airbnb is filled to the brim with cute little Italian style appartments that have small balconies and great views. While we do love AIr bnb sometimes, we were looking to set up shop in a hotel this time around.
I would definitely stay in Monterosso if you want to be a: near the majority of restaurants ( have variety of dinner options for dinner), b: want to lay beach and c: be close to the main train station. I've heard great things about staying in the other towns but I would imagine them being SUPER quiet.
We stayed at…
This is a 4 star hotel that pretty much has the best view of Monterosso. It also has an AMAZING swimming pool if you want to avoid the crowds at the beach. Breakfast was also situated on an outdoor (covered) terrace and had everything imaginable. Sipping on our espressos while eating our croissants, eggs and other delicious items felt like a dream
Cons of this place: Customer service isn't the best. There are also parts of the hotel that are super outdated. We originally got placed in a room that looked like my Nonna's house. That's cool if we were staying at an Air bnb for 50 euros a night but rooms here were upwards of 350 euros! They ended up moving us to a newly renovated room that had a huge terrace. Beds were still not super comfy though.
Overall I would recommend this place if you weren't so budget conscious!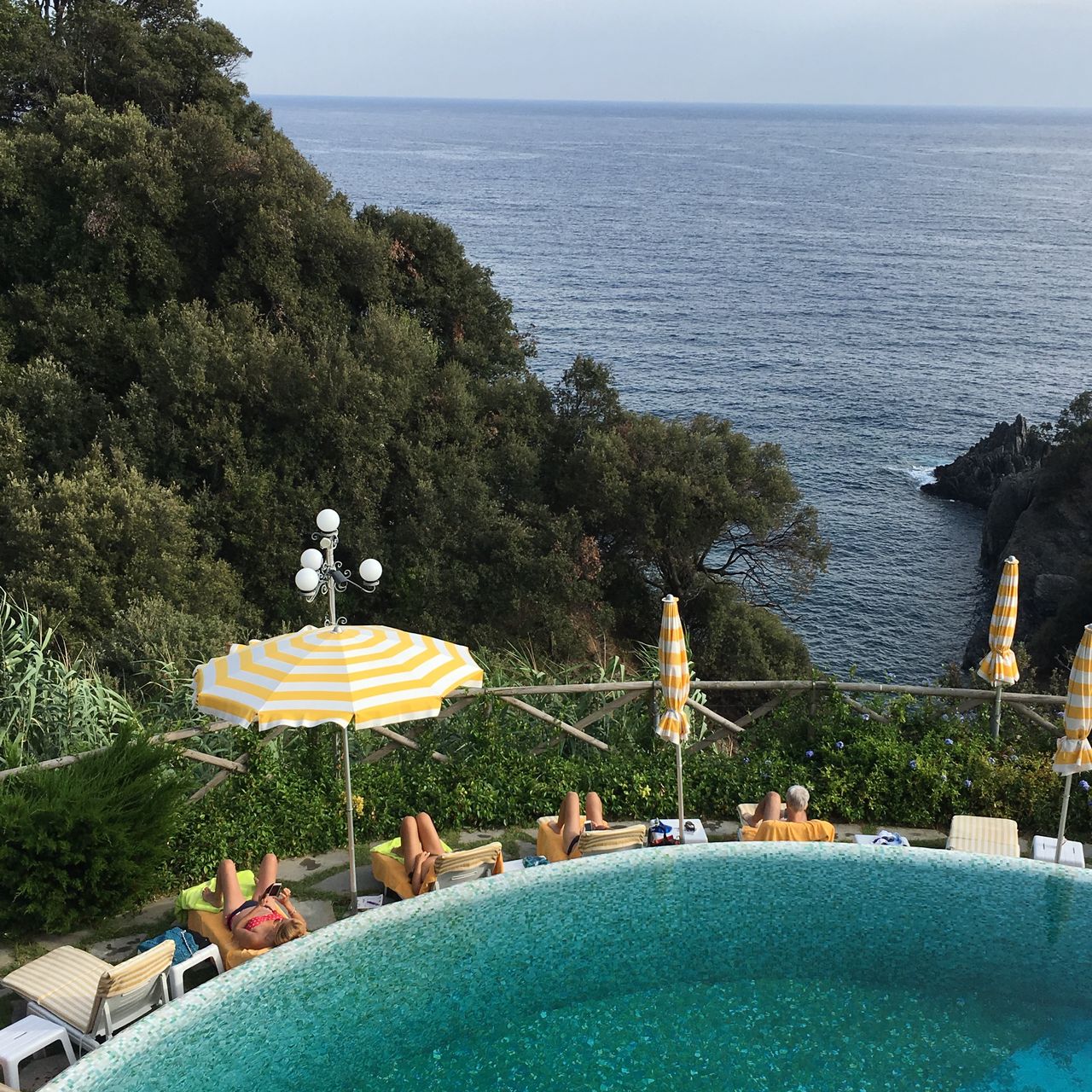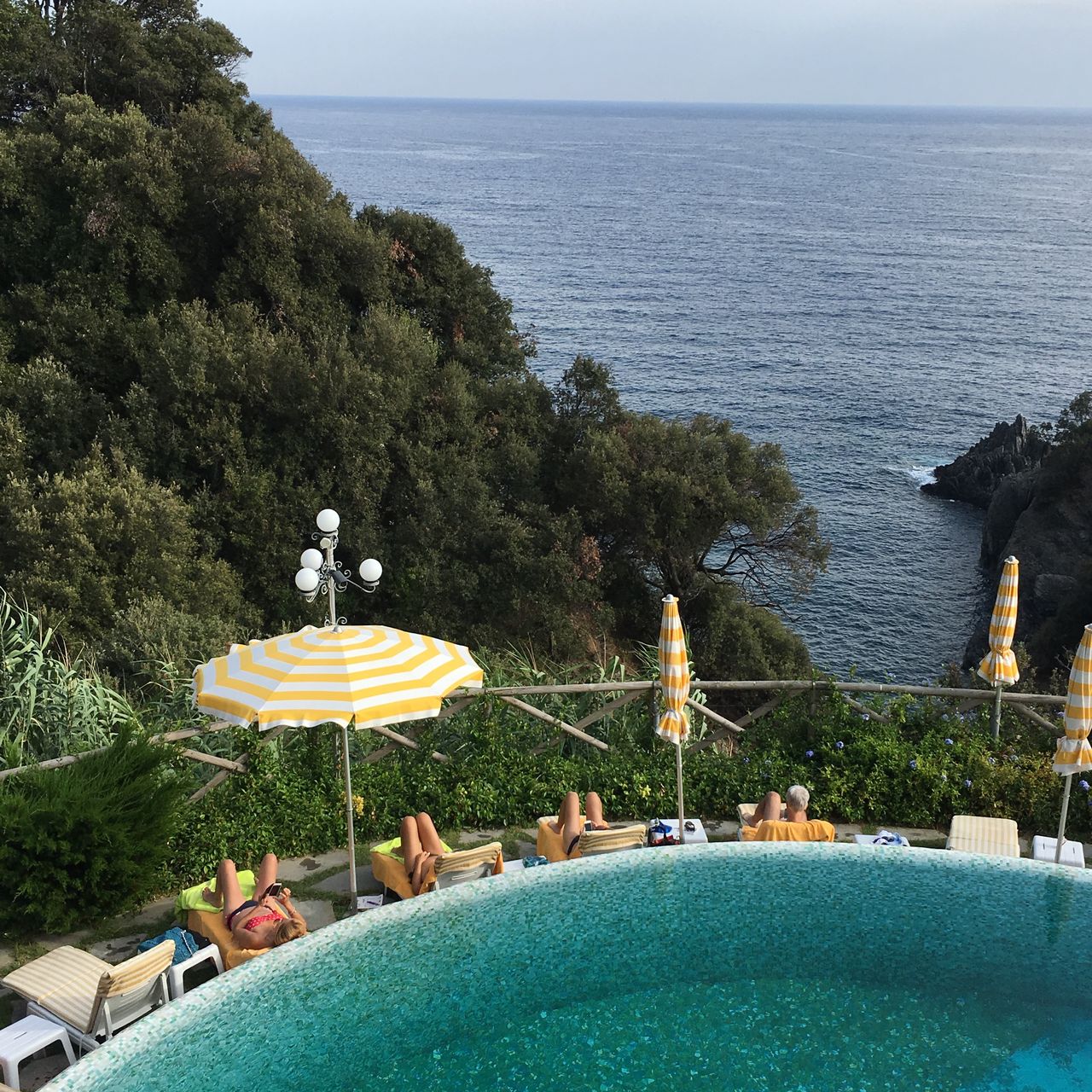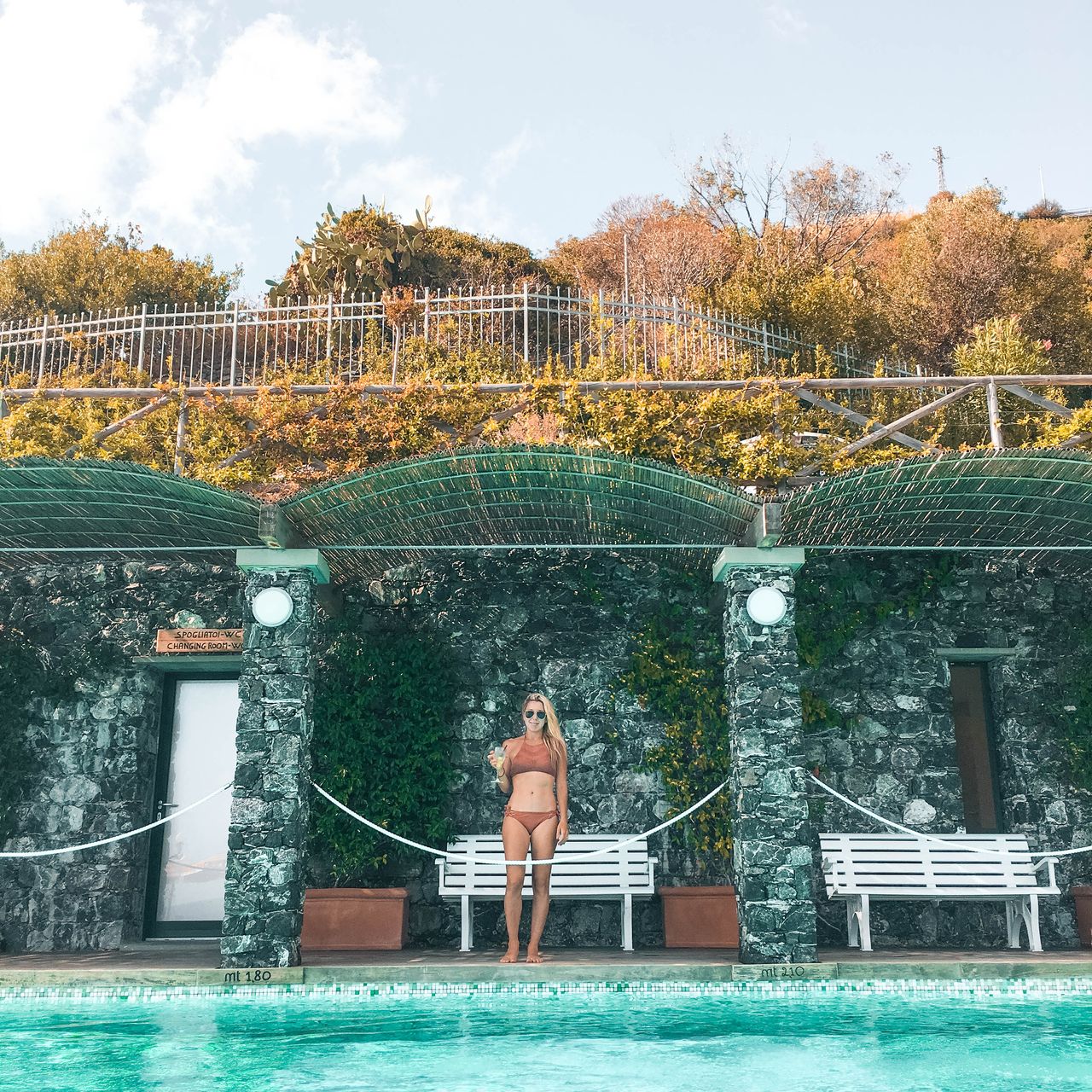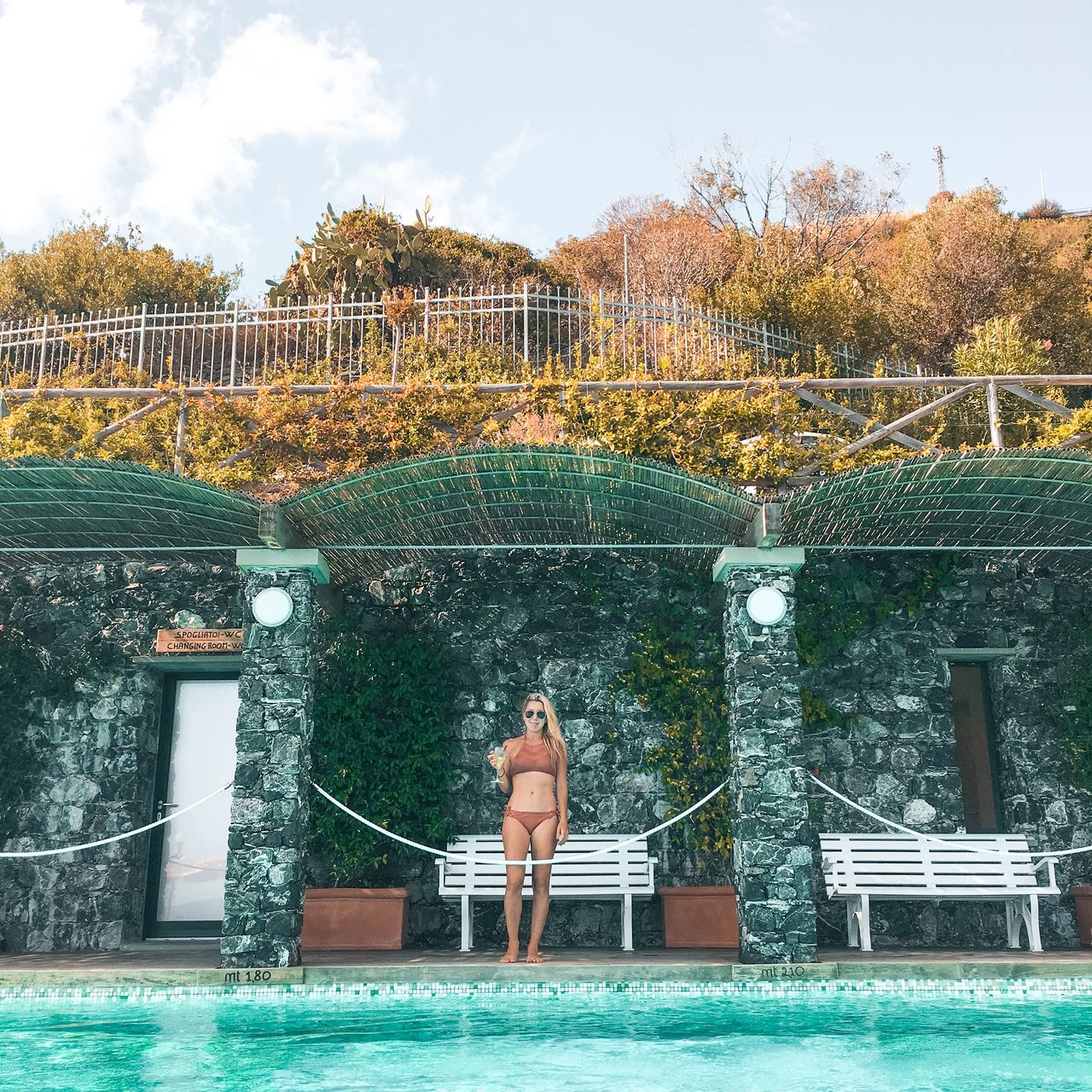 While we didn't stay here, this hotel was hard to miss! It is situated right at the bottom of the hill in Monterosso right in the heart of the action. The front patio area near the lobby was always bustling with people and that makes sense since it has amazing ratings on Trip Advisor!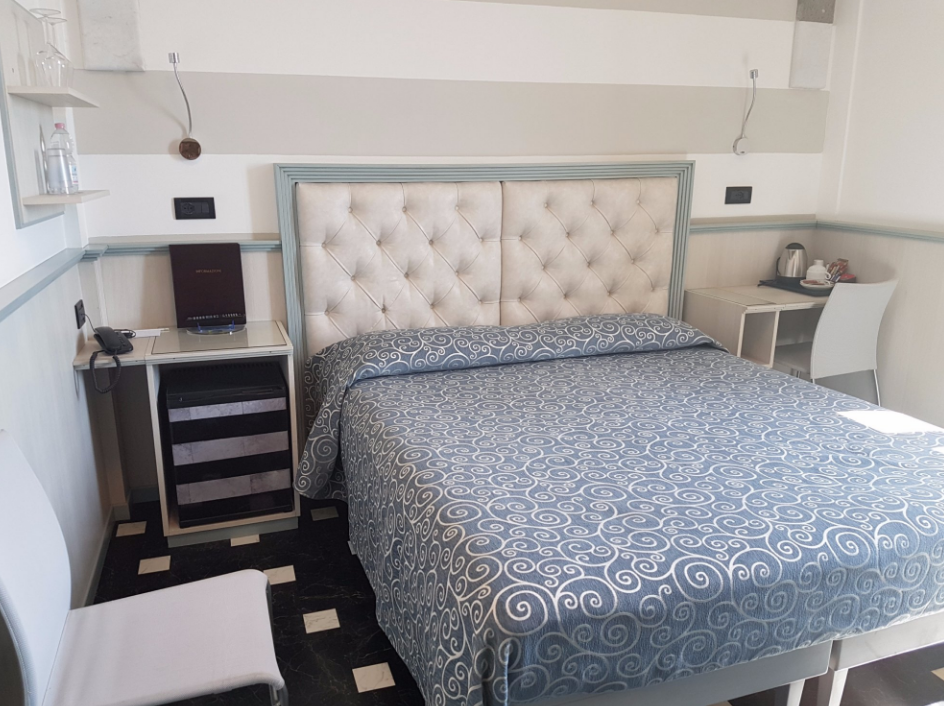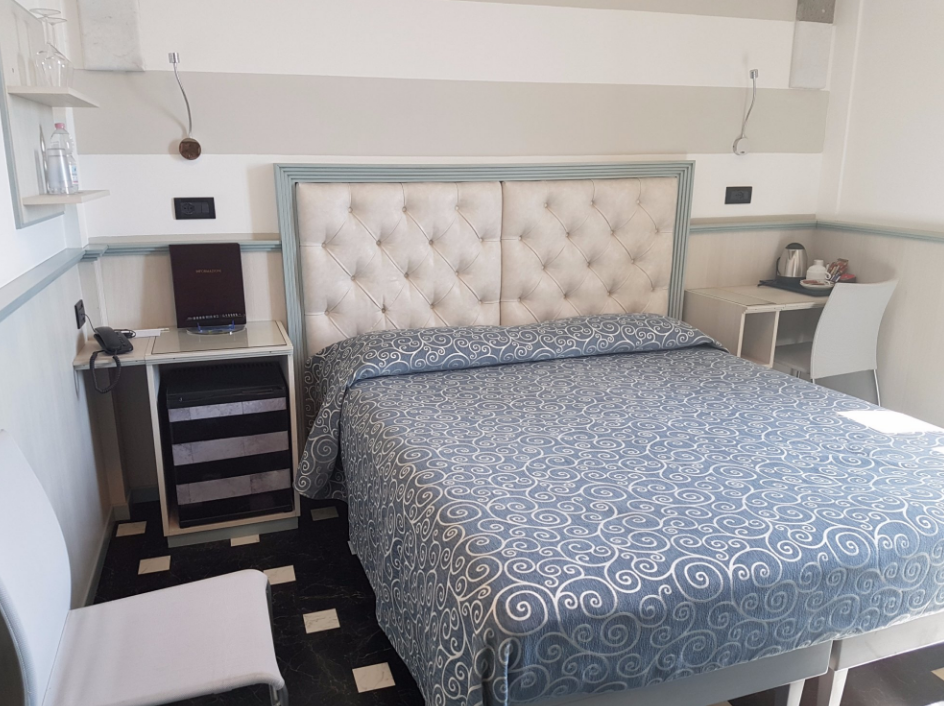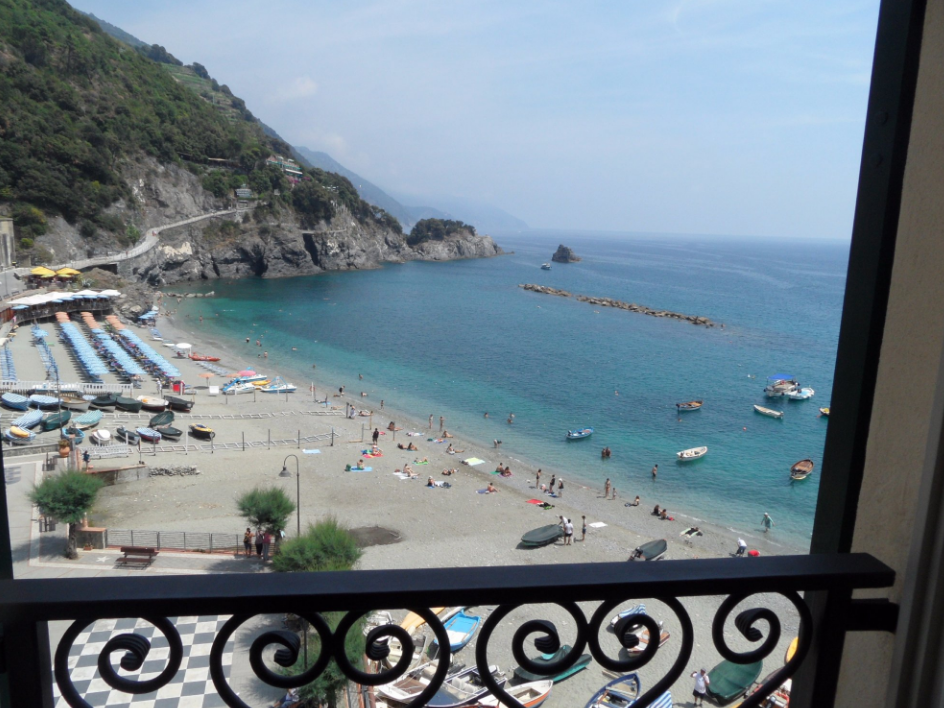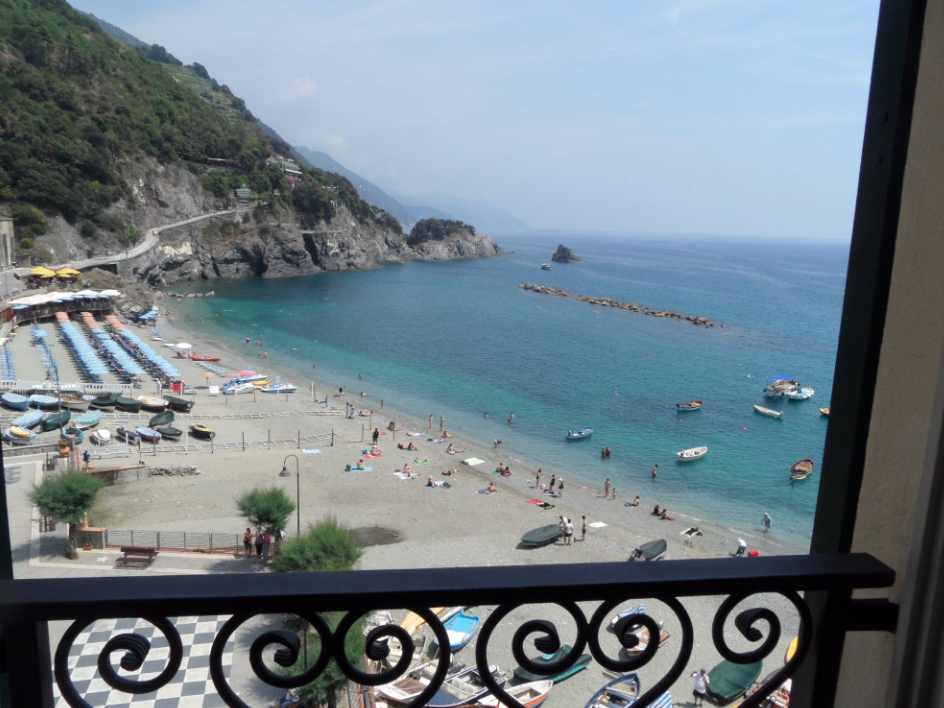 Where to Eat
This place is likely a place you might have spotted all over IG….. and with good reason! We went to this spot 3 times lol. It is a bit of a strut to get there and you have to walk up a winding path but fear not- PESTO CROSTINI AND APEROL SPRITZ awaits you at the top. Each time we went we had to wait in line but the wait moves quickly. The longest we waited was 15 minutes.
Location: Manarola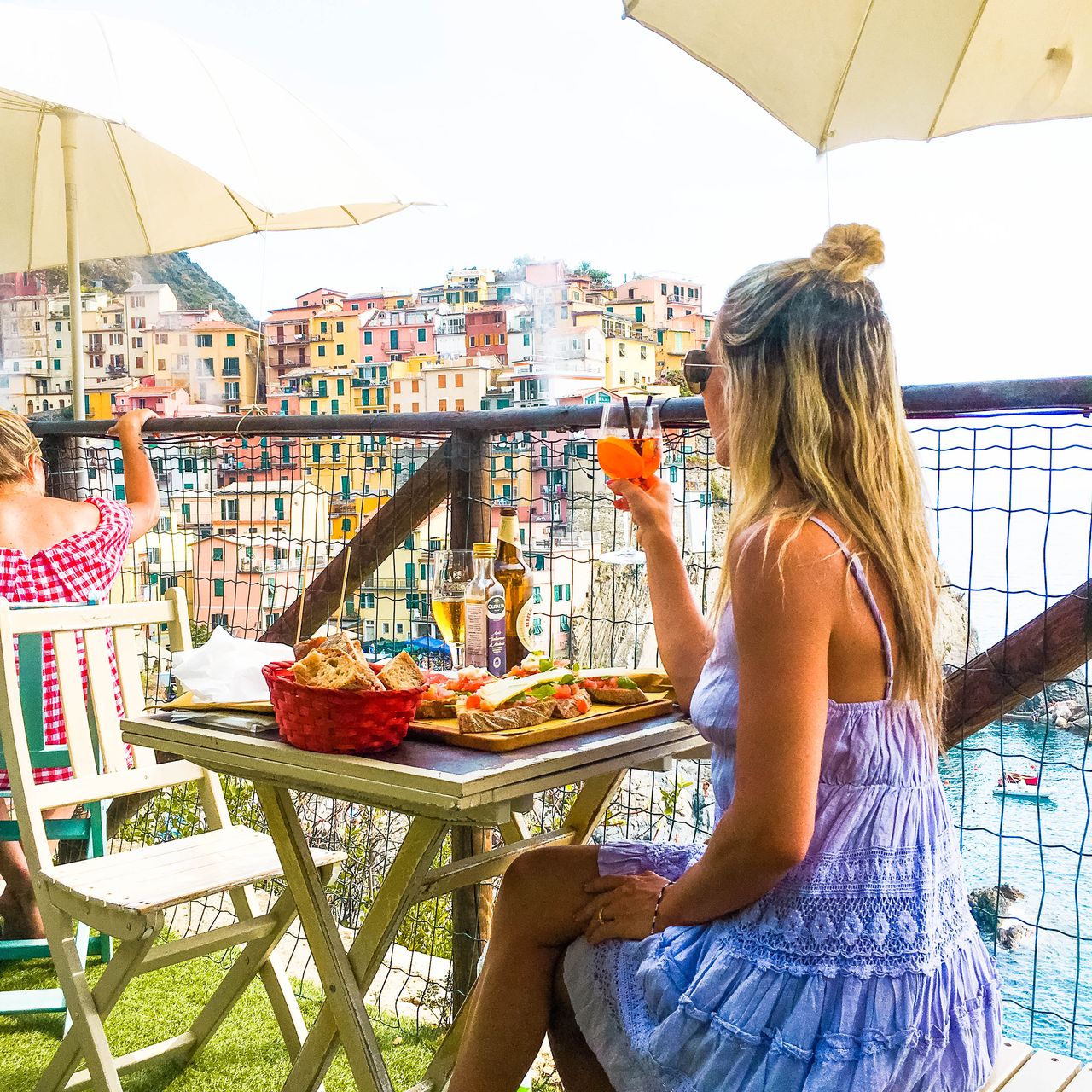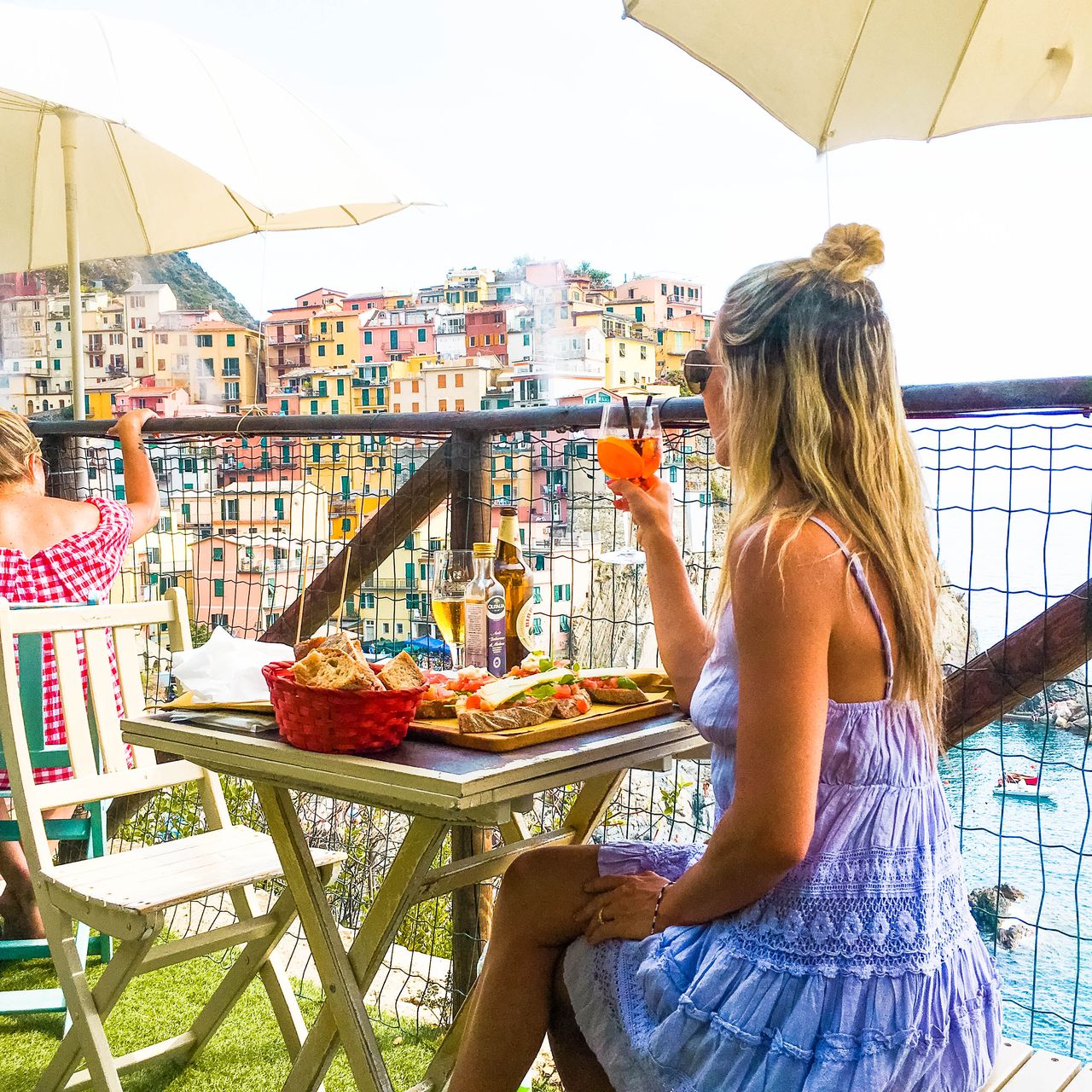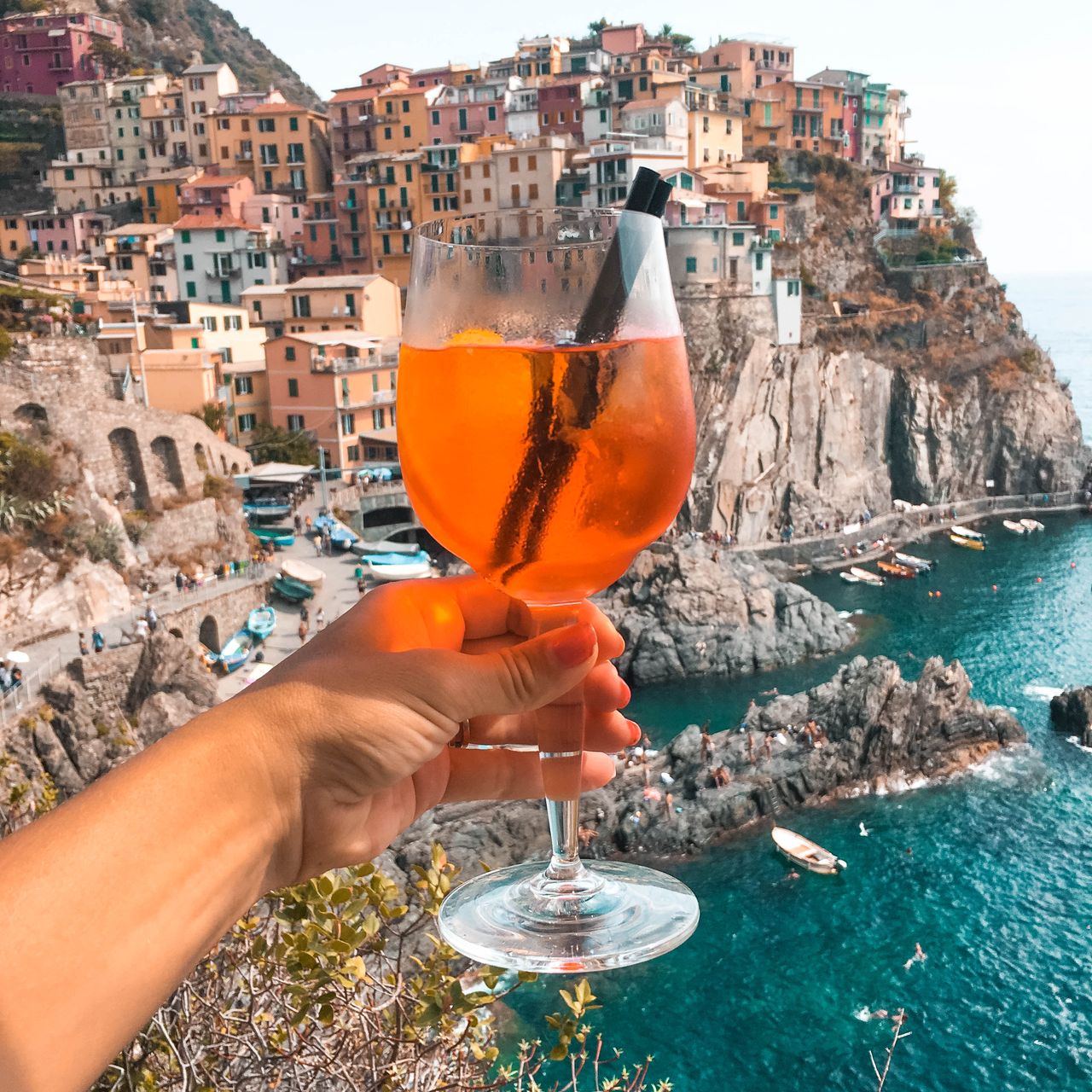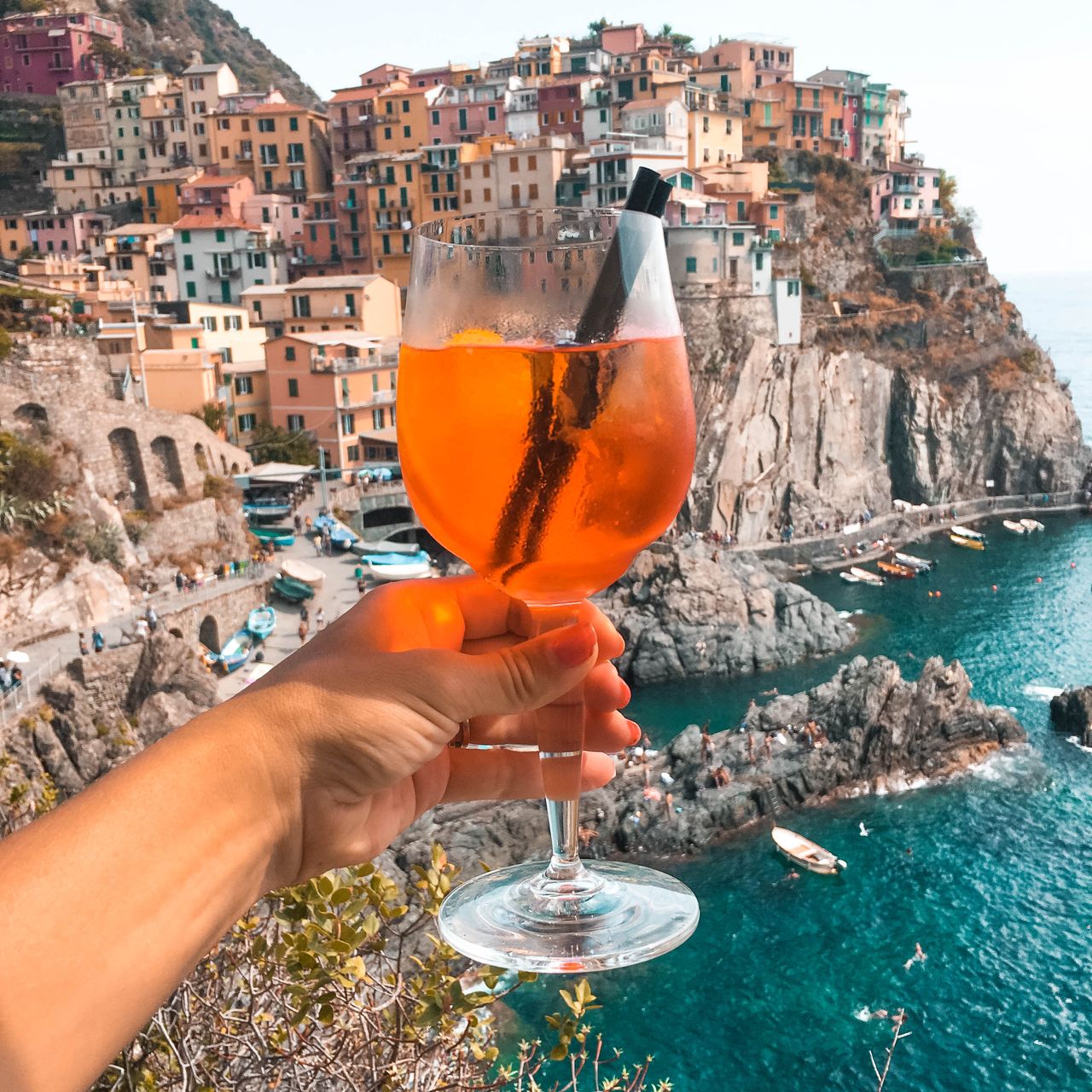 Belforte Restaurant
This restaurant was recommend to us by an awesome couple we met travelling and it was SO COOL! The restaurant is set up at the top of the town in an old castle. They have a small patio at the entrance which is beautiful BUT there is an even more stunning patio once you walk through the restaurant. The second patio is basically on the edge of town and leaves you feeling like you are over the water!
Location: Vernazza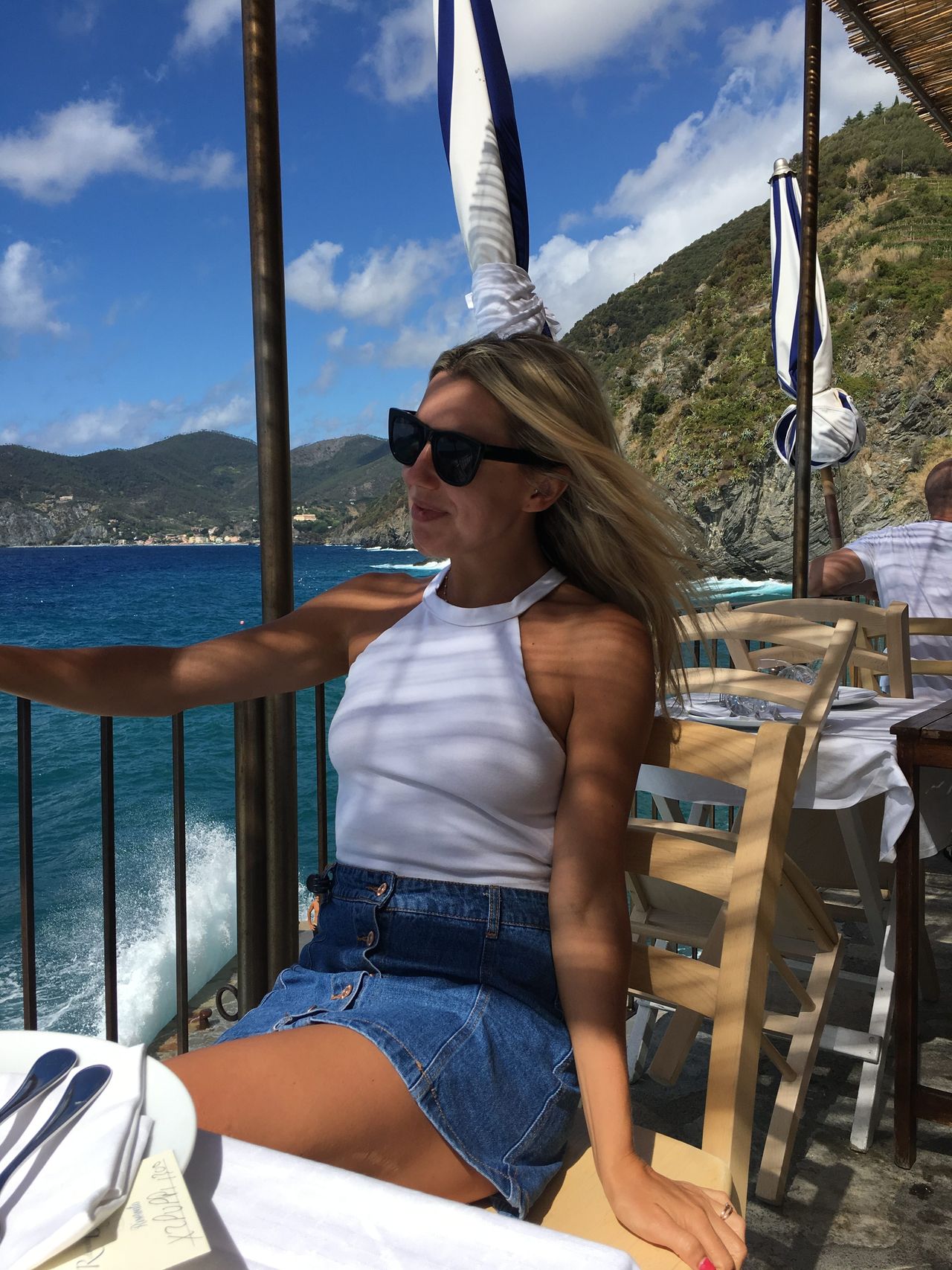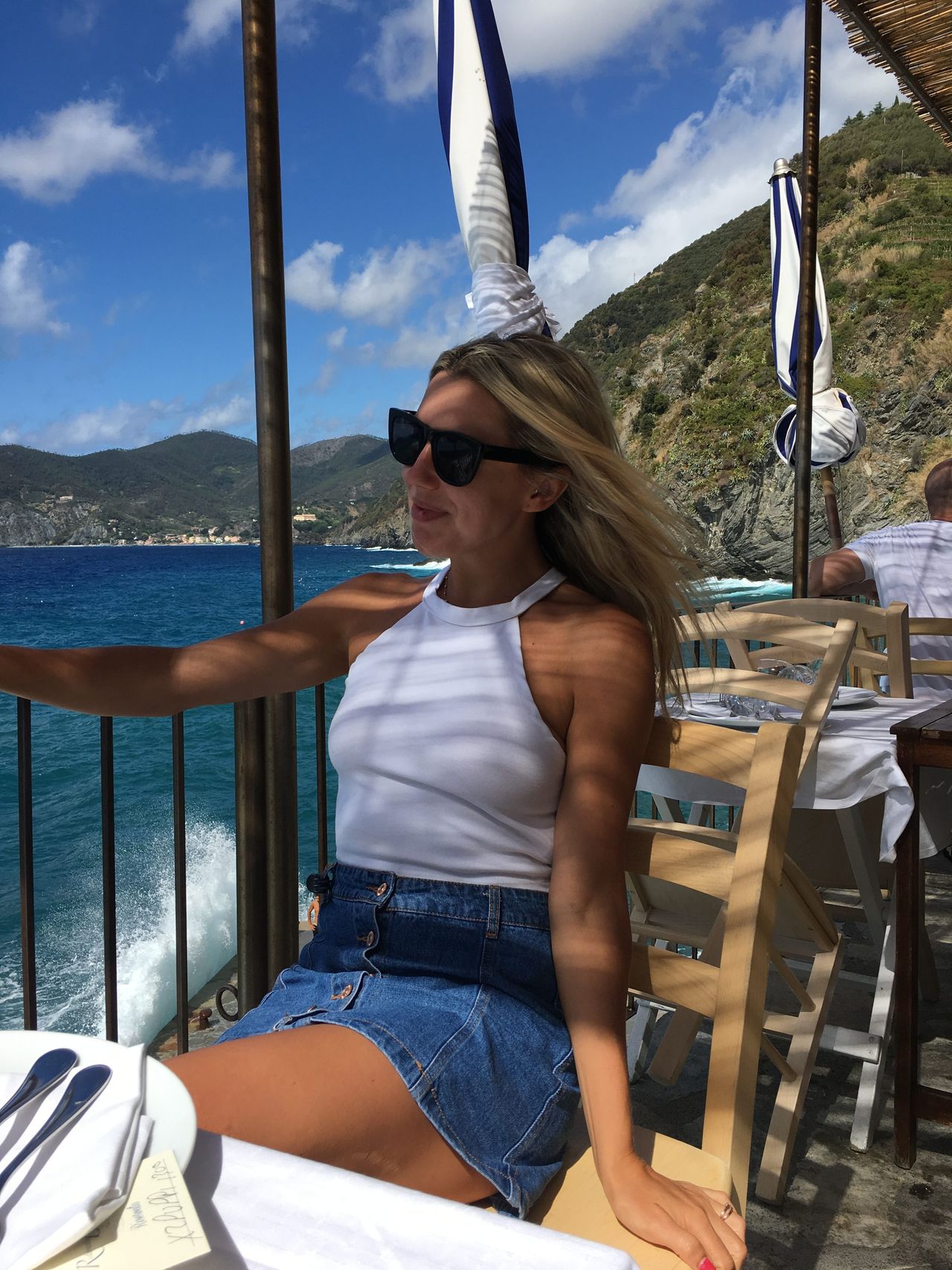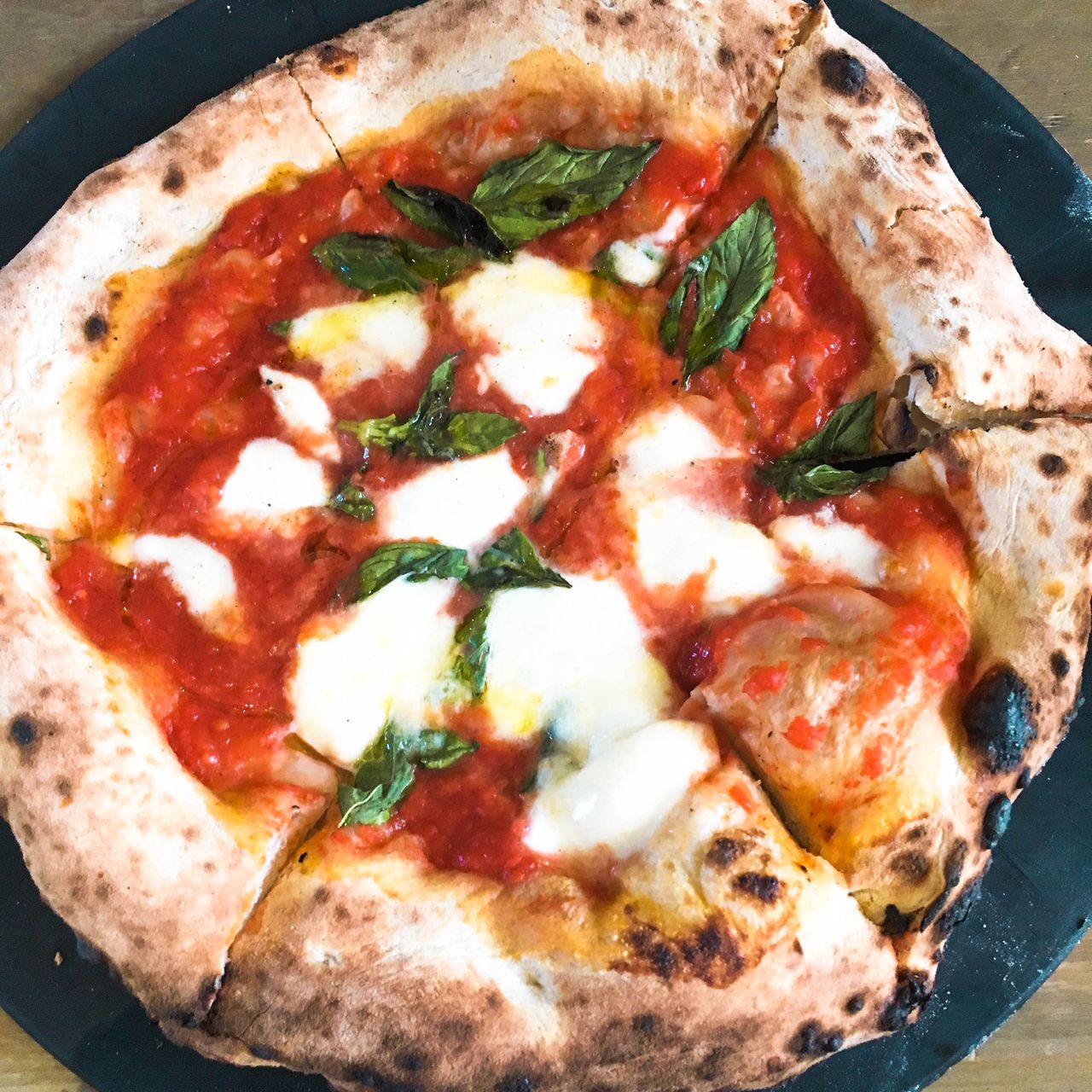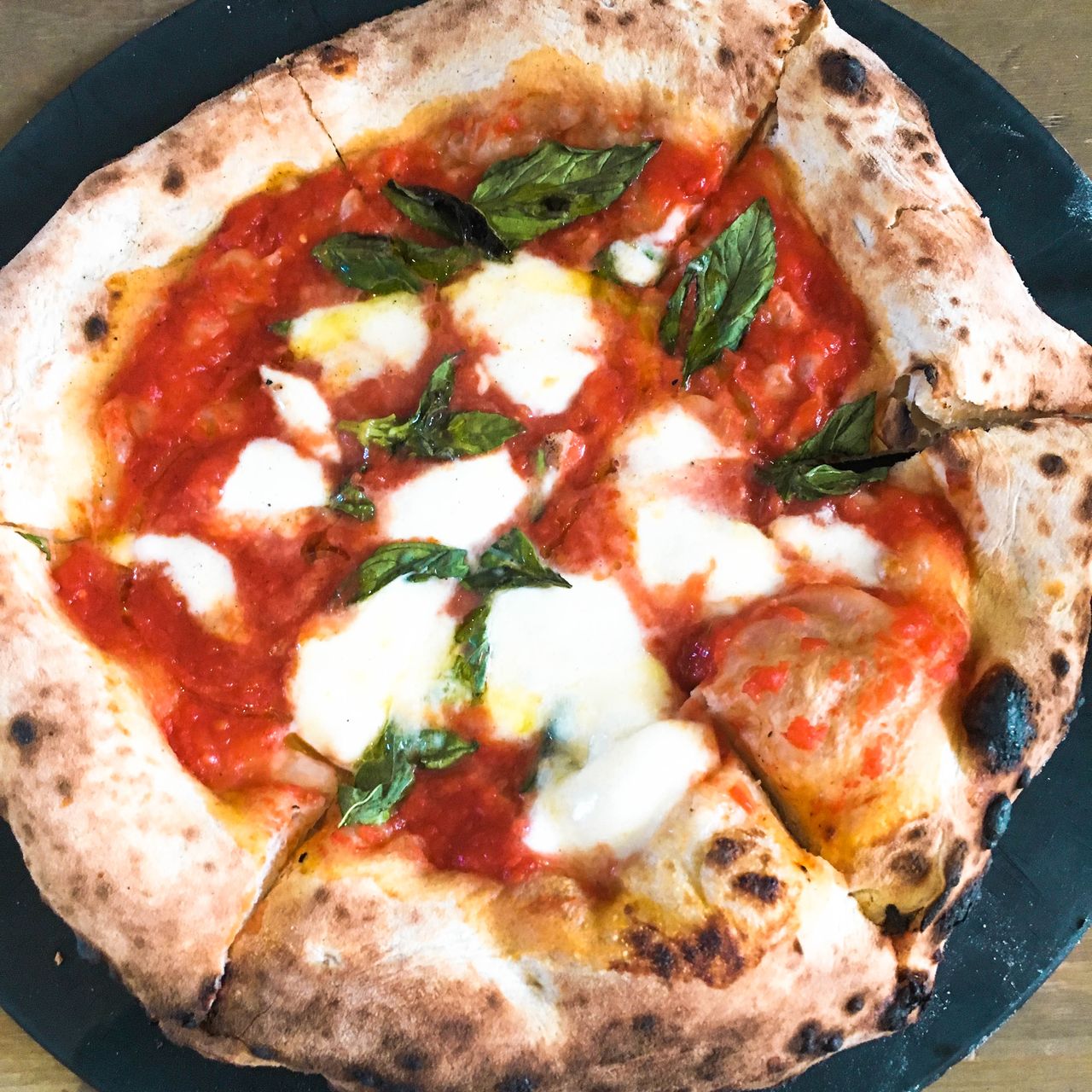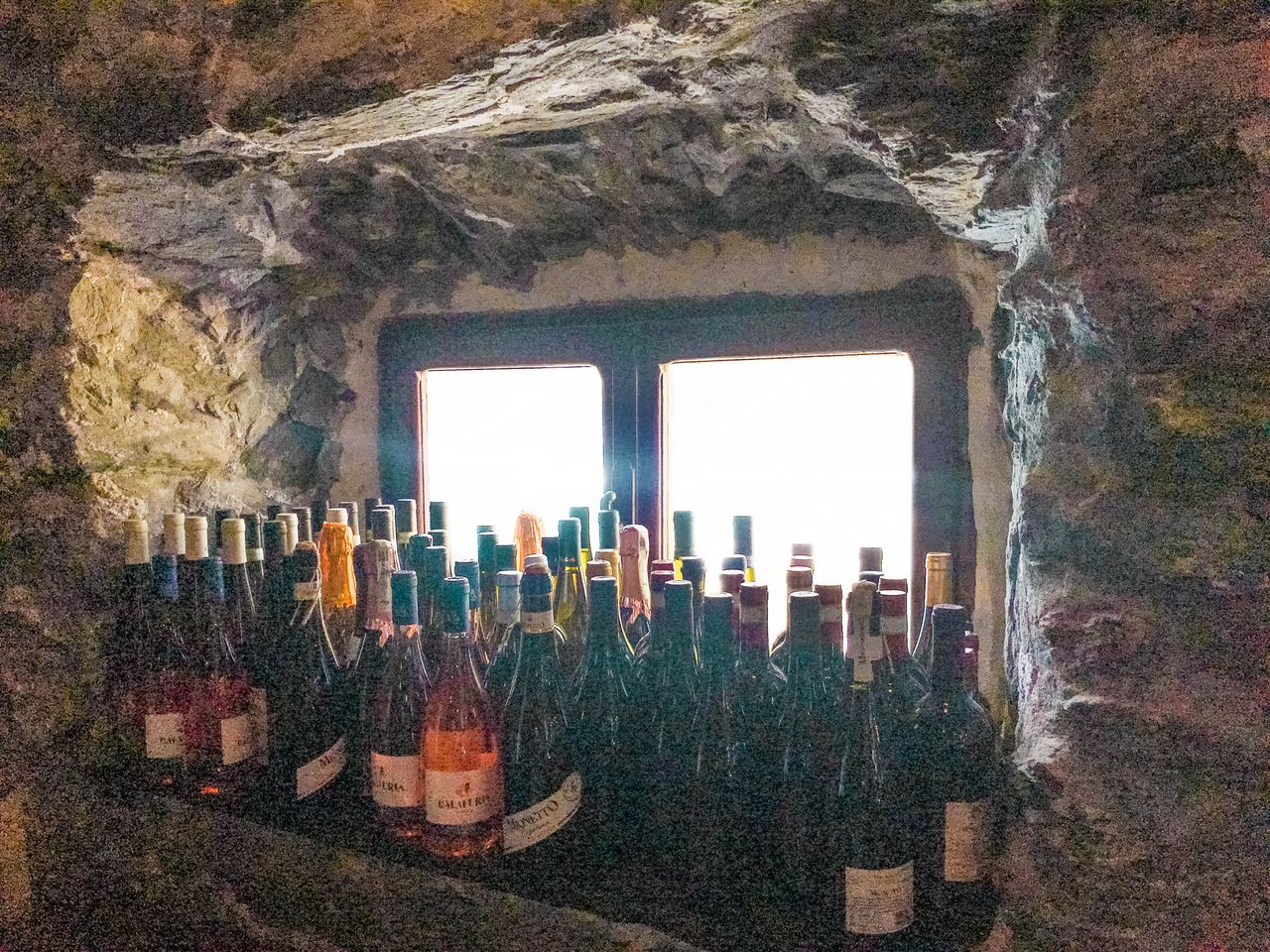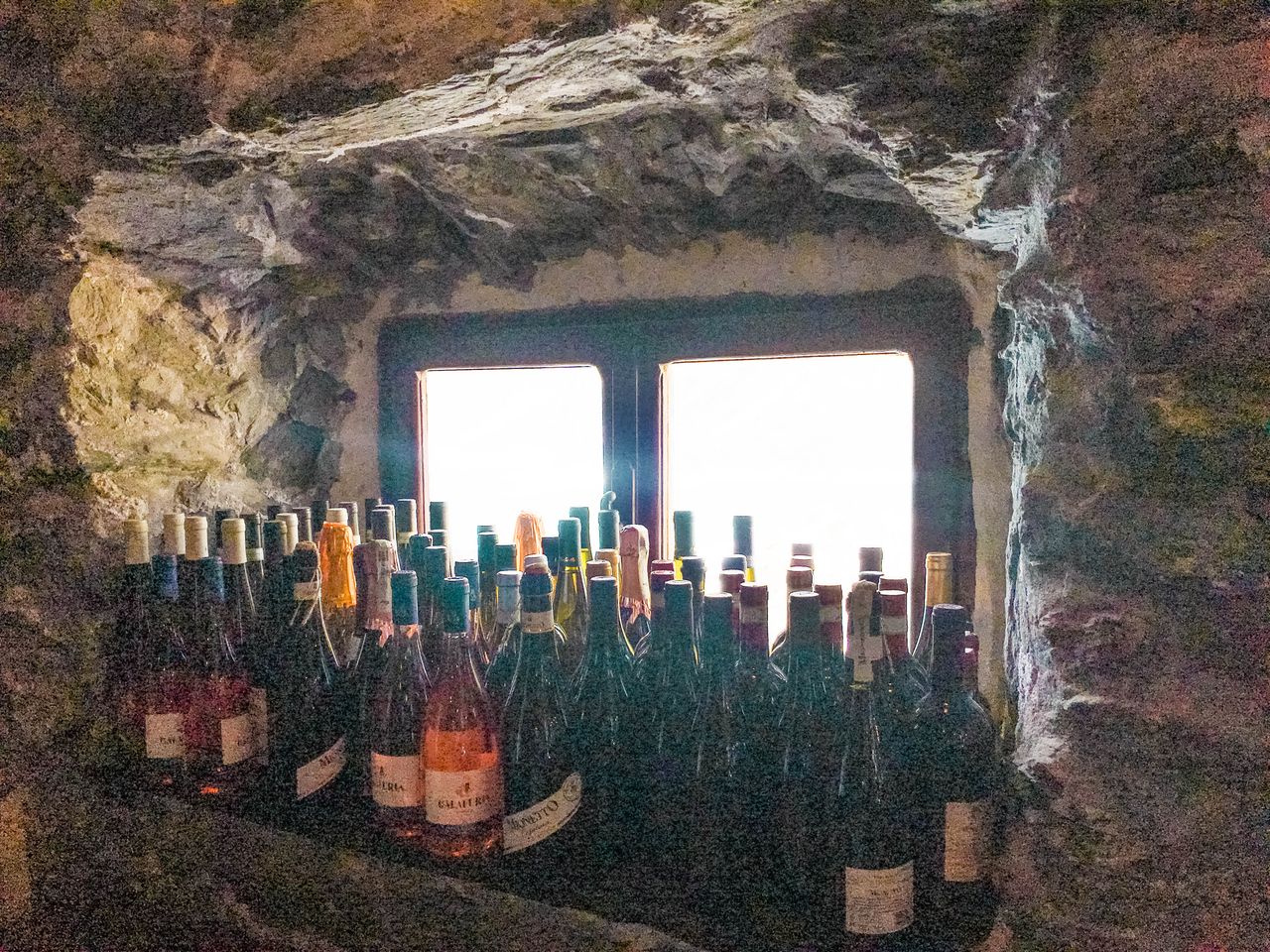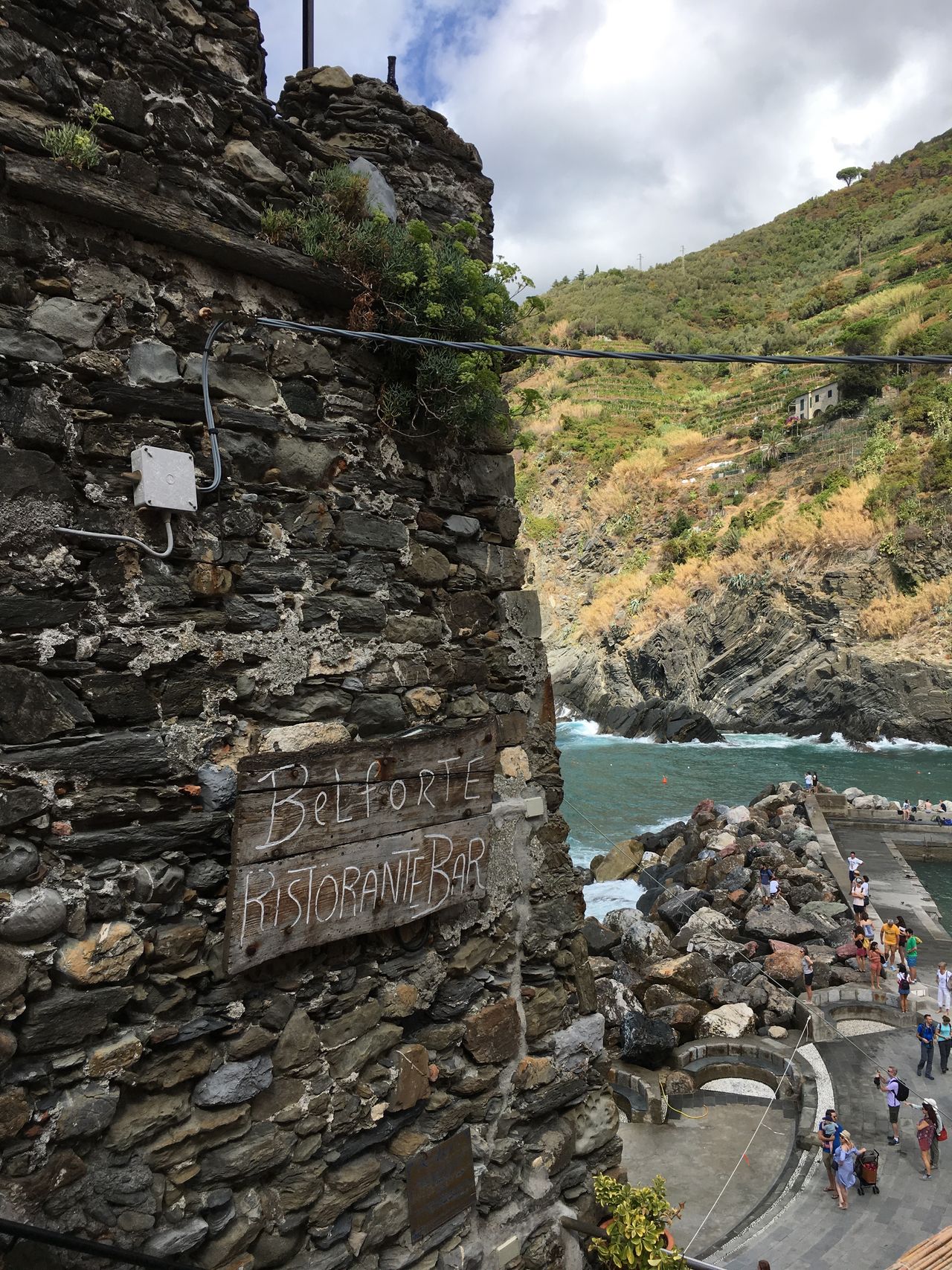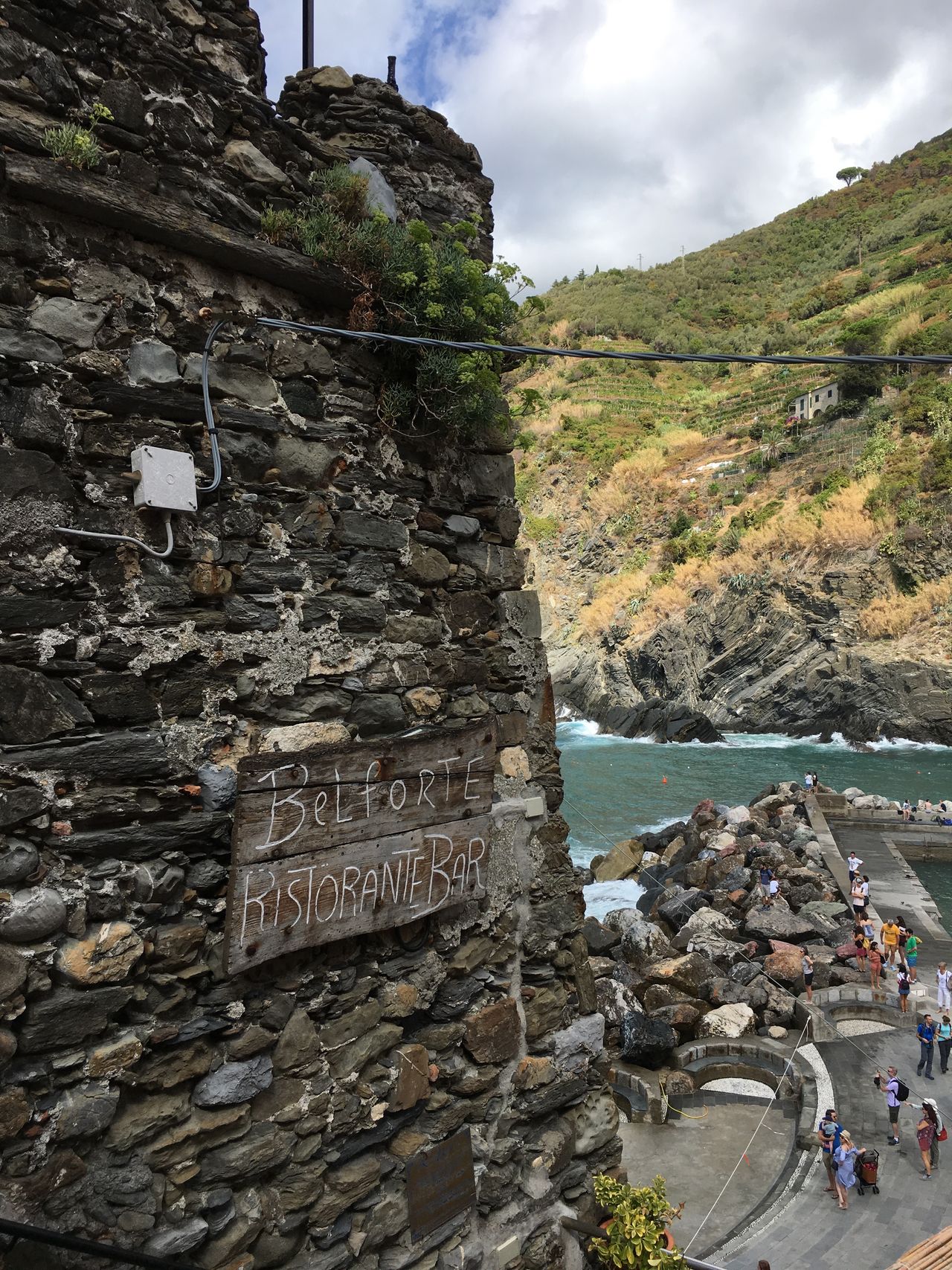 This was the first restaurant we tried and it was one of our favs in terms of food quality and cute atmosphere! The place had an insane wait each night and we were lucky to snag a table the first night if we were ok to sit inside.  Insane wait each night? It had to be worth it! With classic checkered red and white tablecloths and string lights, the cute atmosphere was just as perfect as the food!
Location: Monterosso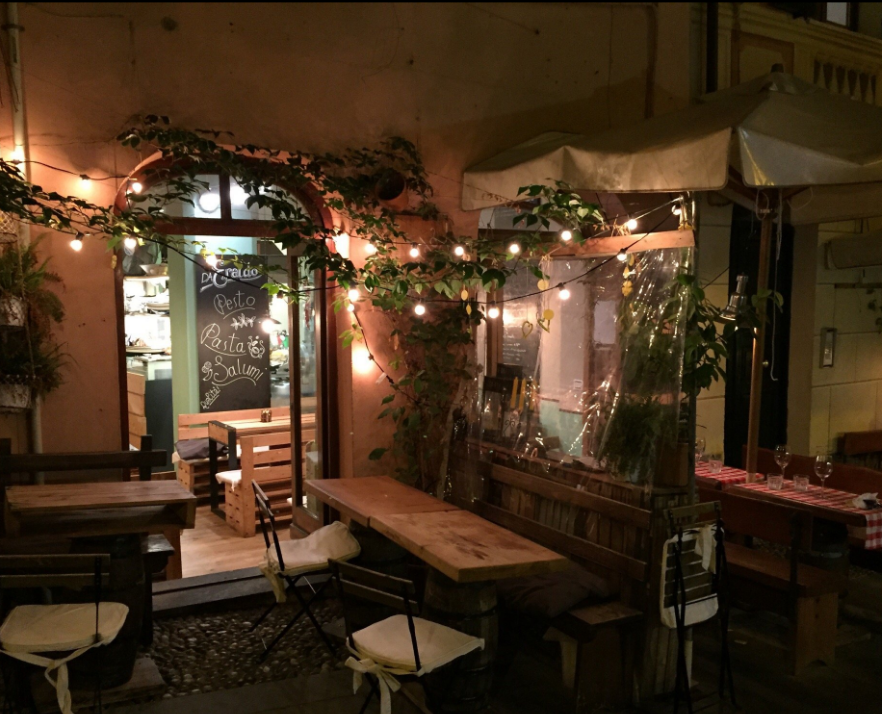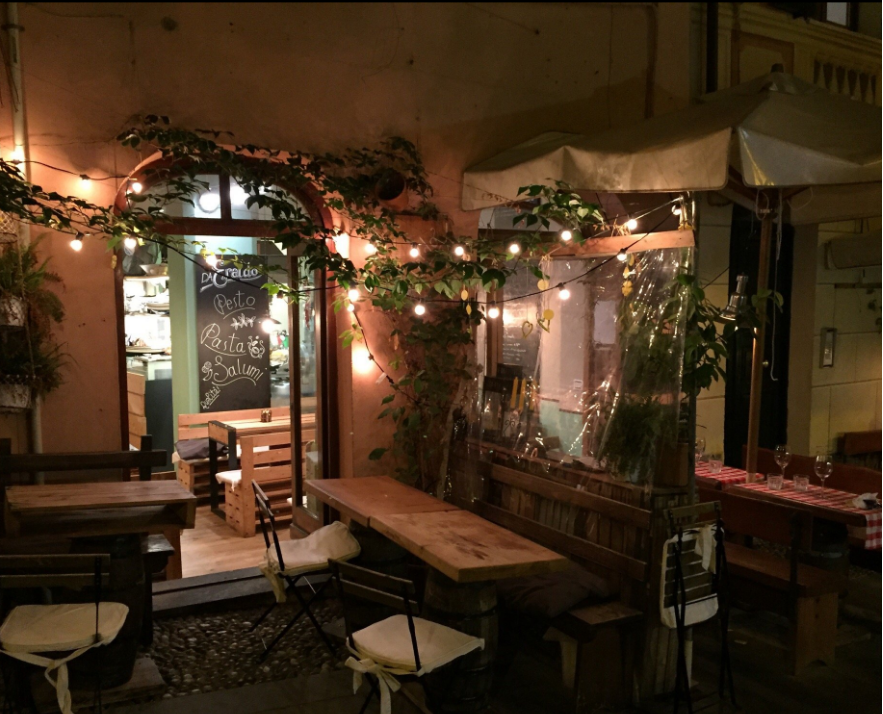 This was the perfect place for a pre-dinner snack and sprtiz! They have amazing chacuterie and antipasto boards, cute wooden tables and they also have a shop onsite where you can buy local limincello
Location: Monterosso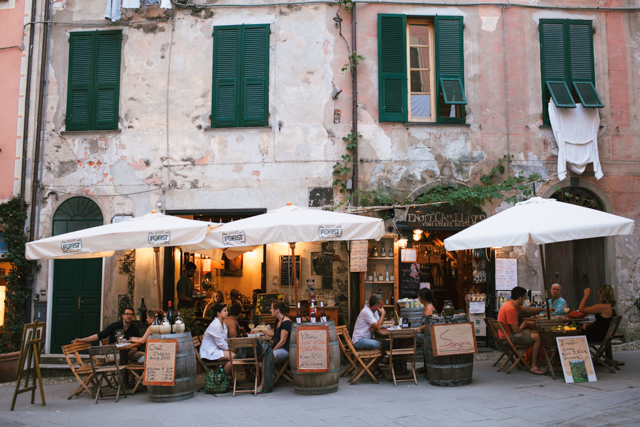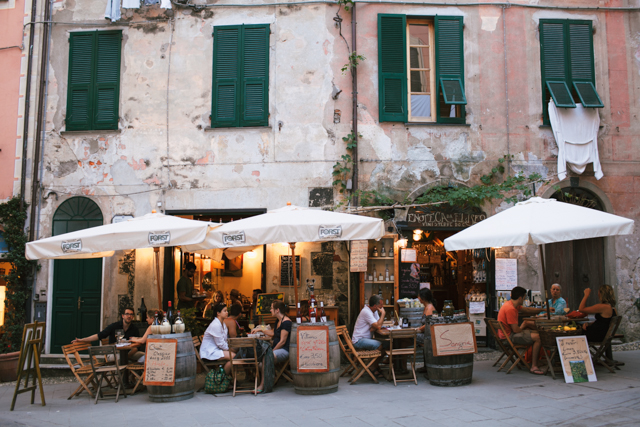 We dined here at sunset one evening and it was absolutely magical. Expect higher prices at this spot but the food was definitely worth the wait and the wine list was impressive.
Location: Monterosso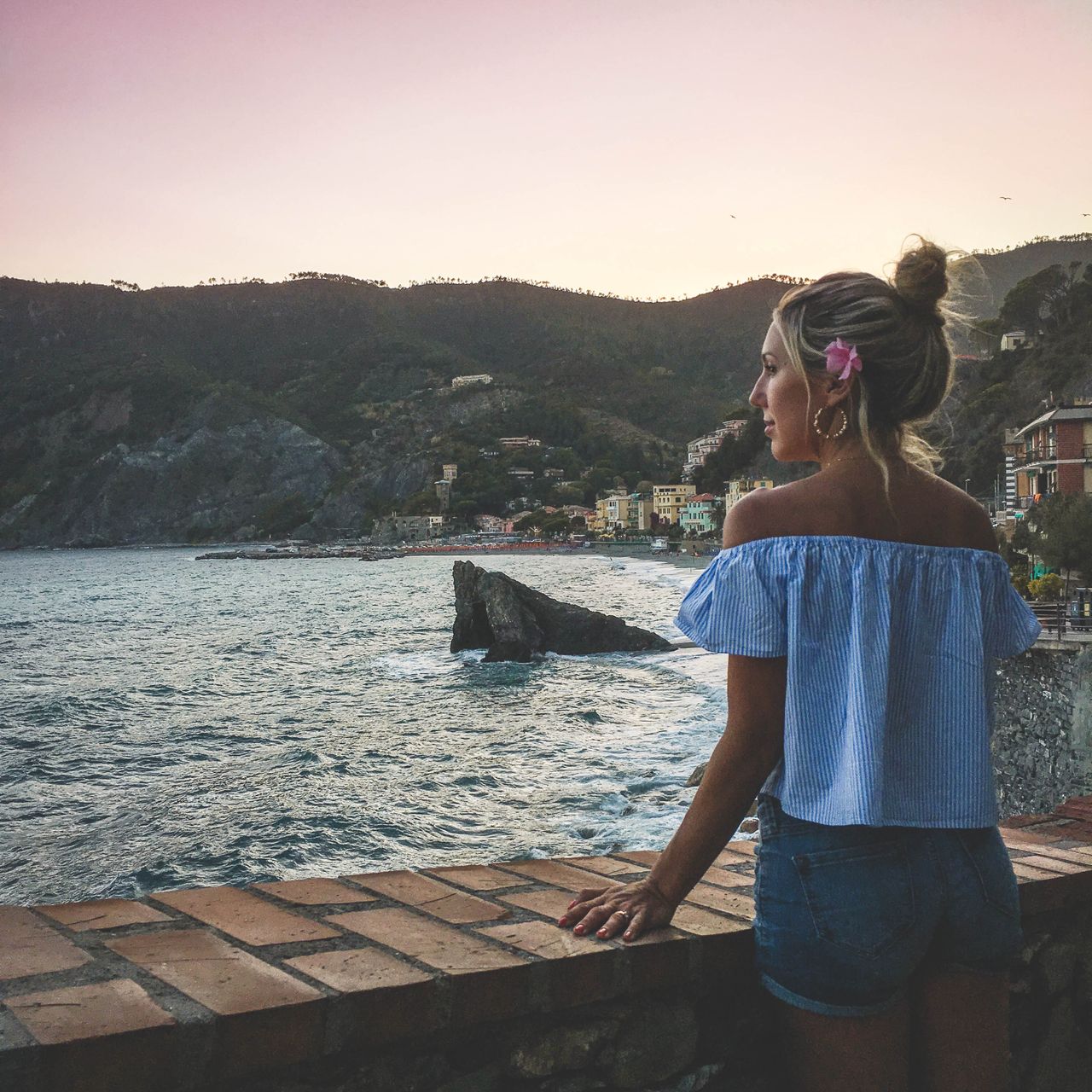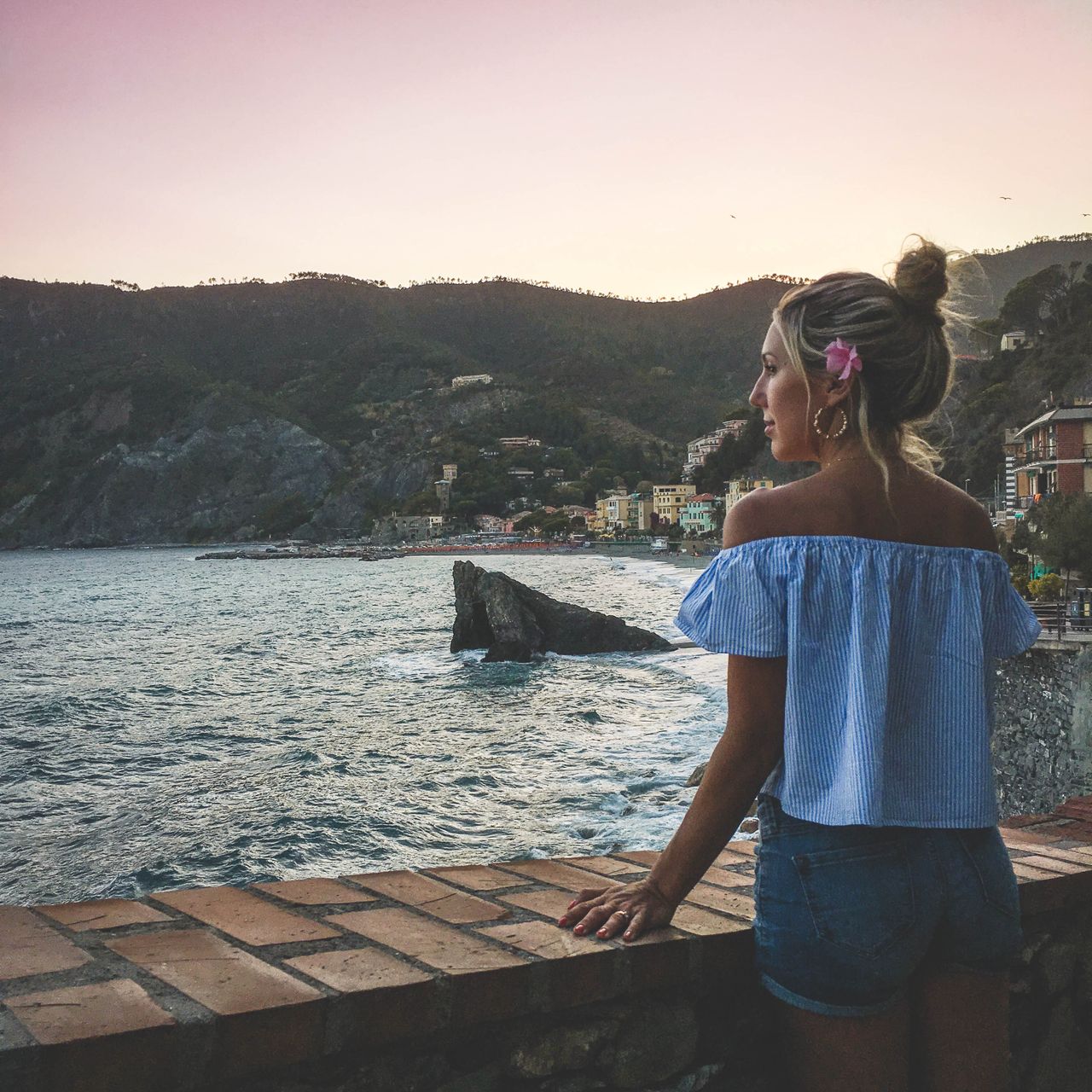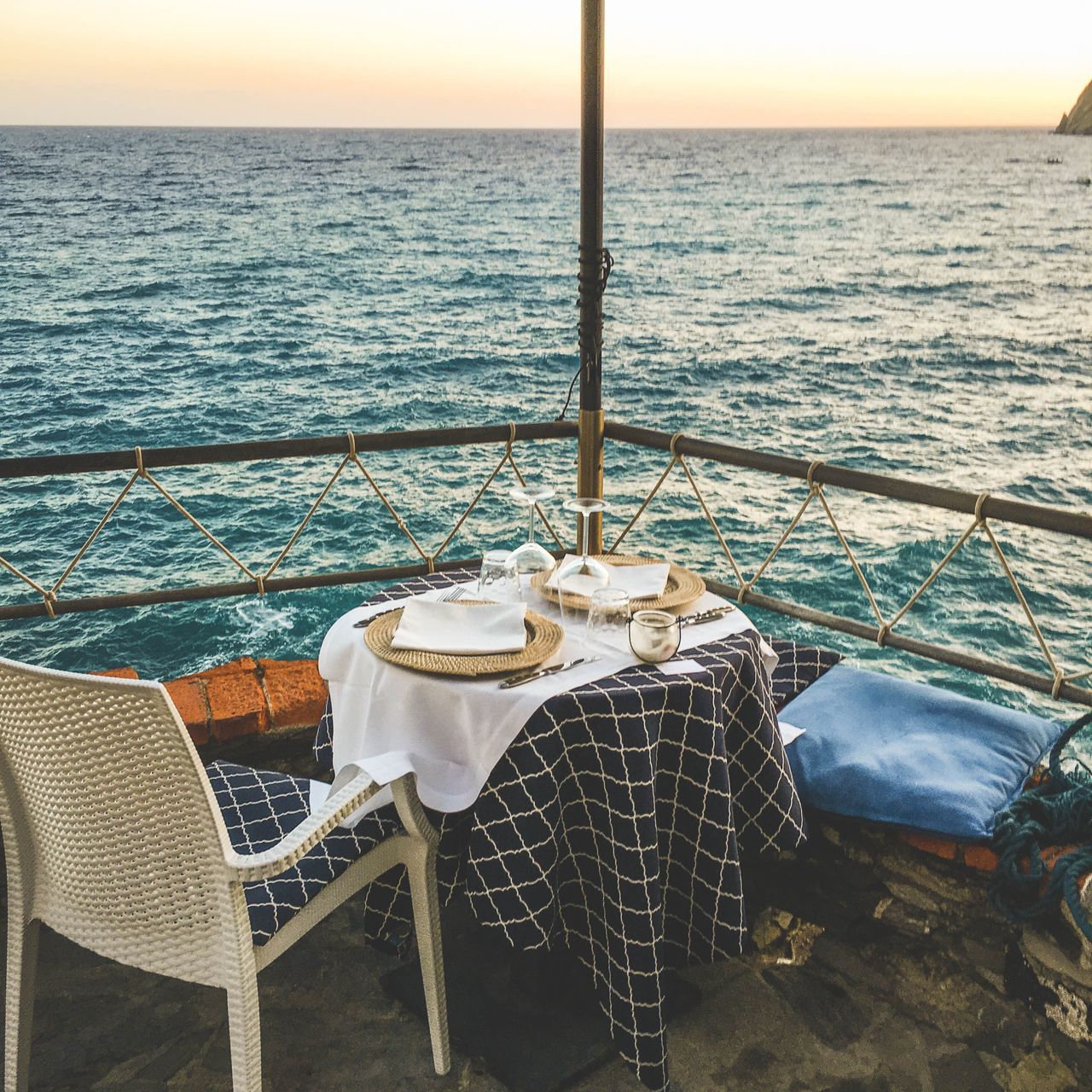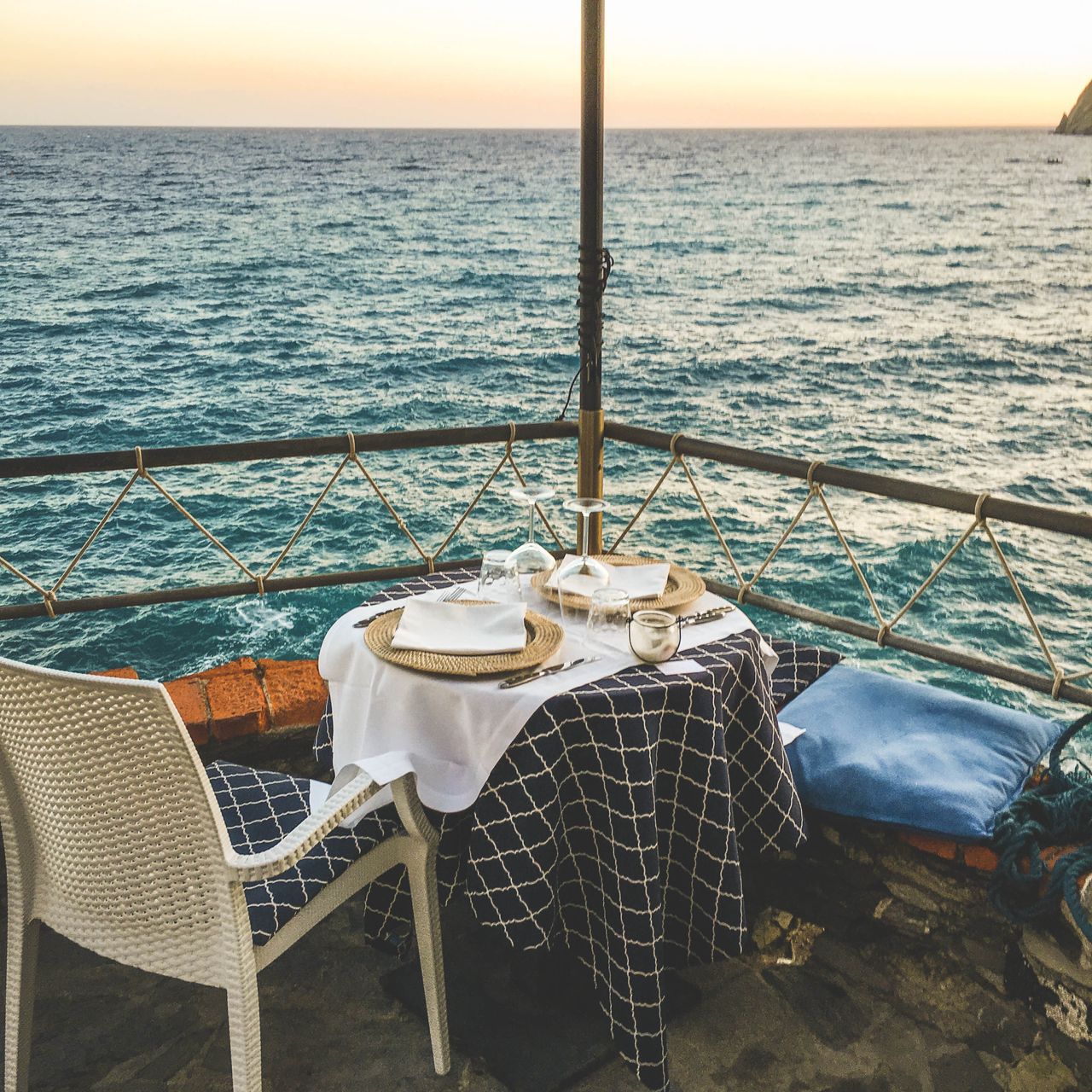 TWO WORDS ABOUT THIS SPOT: PESTO SPAGHETTI!  If you didn't know- pesto originated in this region so expect a lot of it on the menus! This place had our favourite pesto out of everywhere! The tables are almost communal which also makes for a fun experience- we met a girl travelling solo and had a great time chatting with her!
Location: Monterosso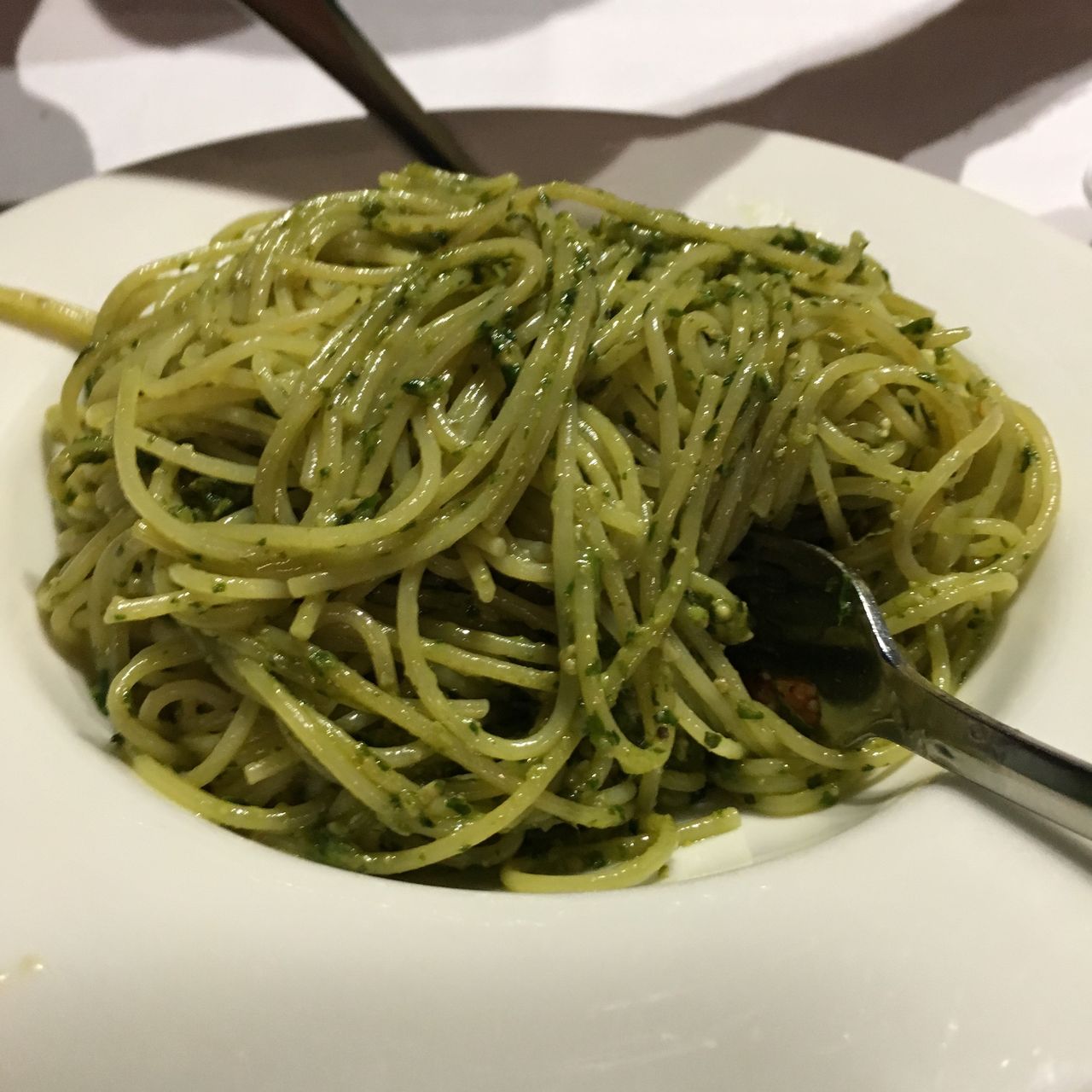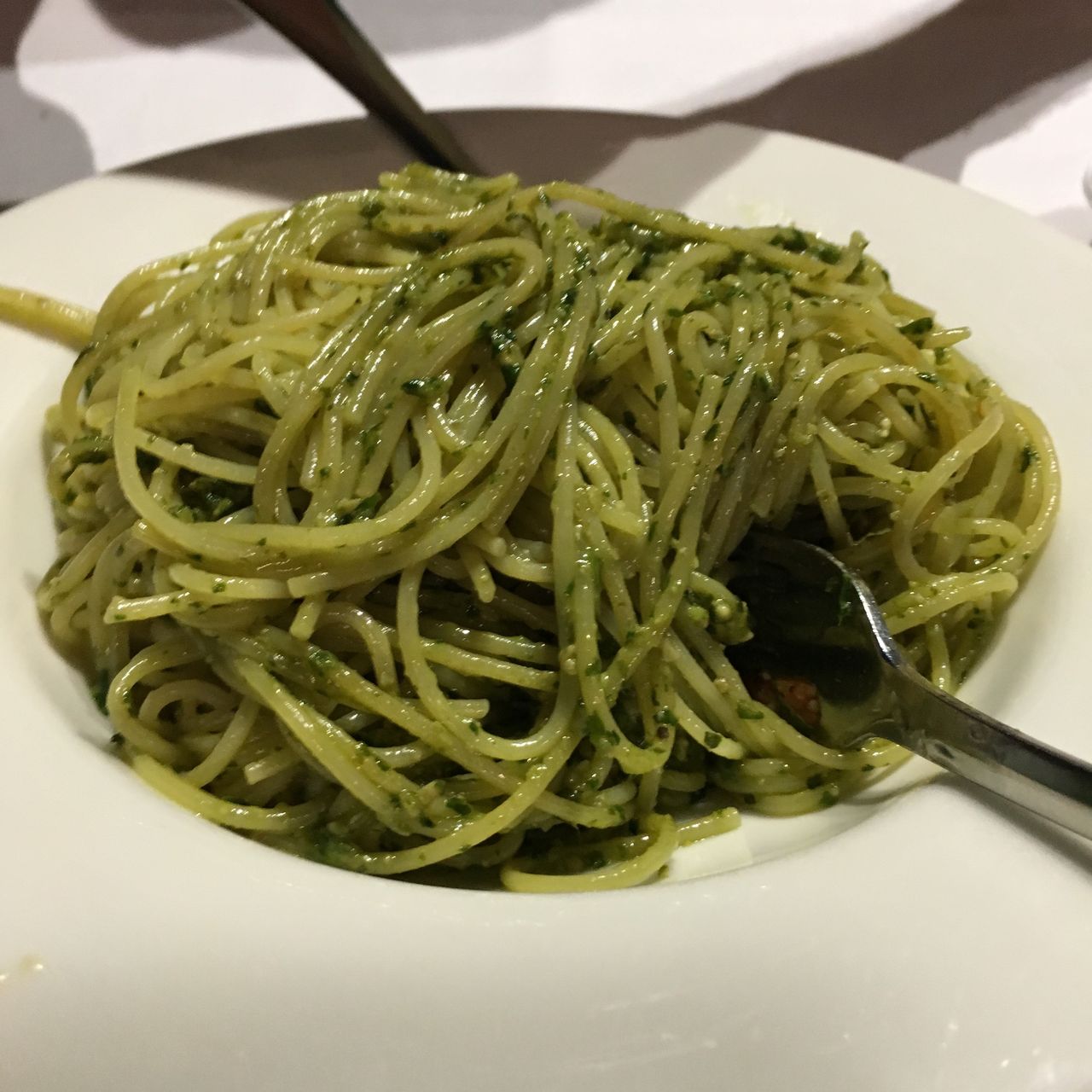 If you missed our video, you can see a more in-depth look of our trip HERE
ALSO BE SURE TO PIN THIS IF YOU ARE PLANNING A TRIP!