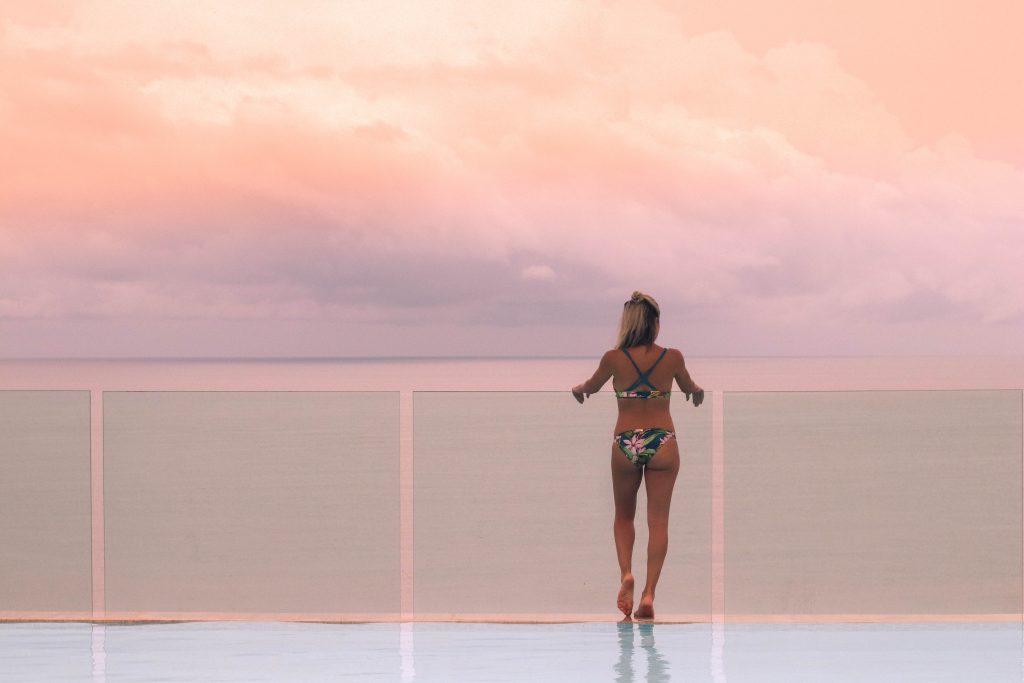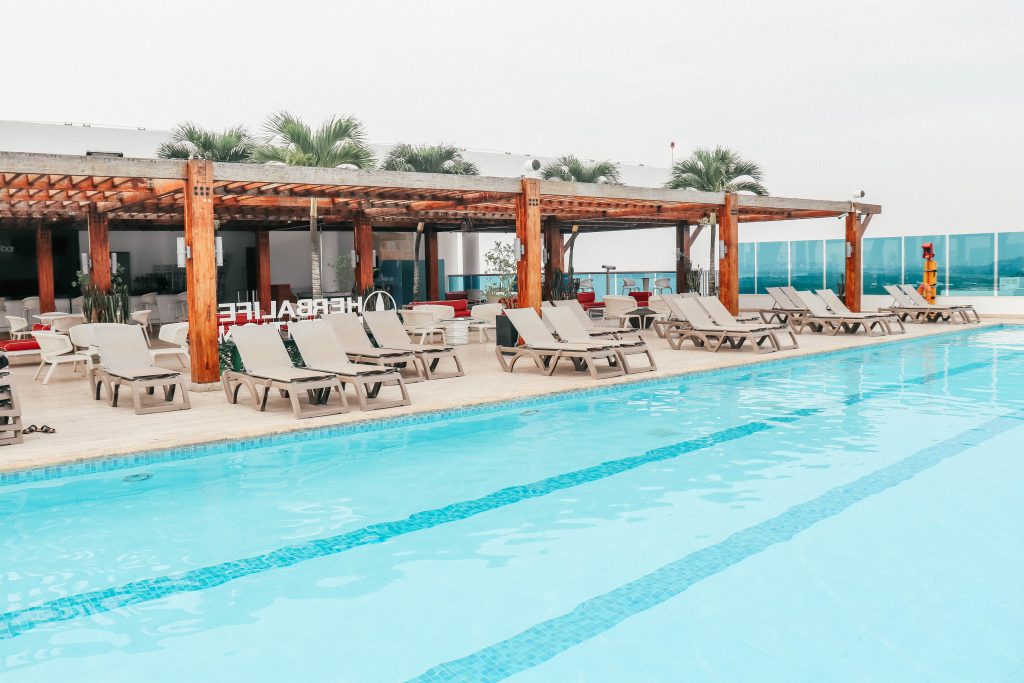 If you are looking for a bigger hotel right on the beach and close to the Cartagena airport, the Las Americas hotel in Cartagena is the way to go! You can literally be there within 5 minutes of leaving the airport and be staring at the Colombian coast not much later! If you want to know exactly how it is to stay here, I am breaking down everything you need to know about Las Americas here: All inclusive information, if there are additional charges that will be added and room information so here it goes!
Located outside of the walled city, it is also a more quiet option if that is what you are looking for. Peaceful sunsets, numerous restaurants on site and expansive balcony options are just a few of the pros of staying there!
It is a perfect place for families with all inclusive options or for travellers that want to really veg out!
[show_shopthepost_widget id="3666416"]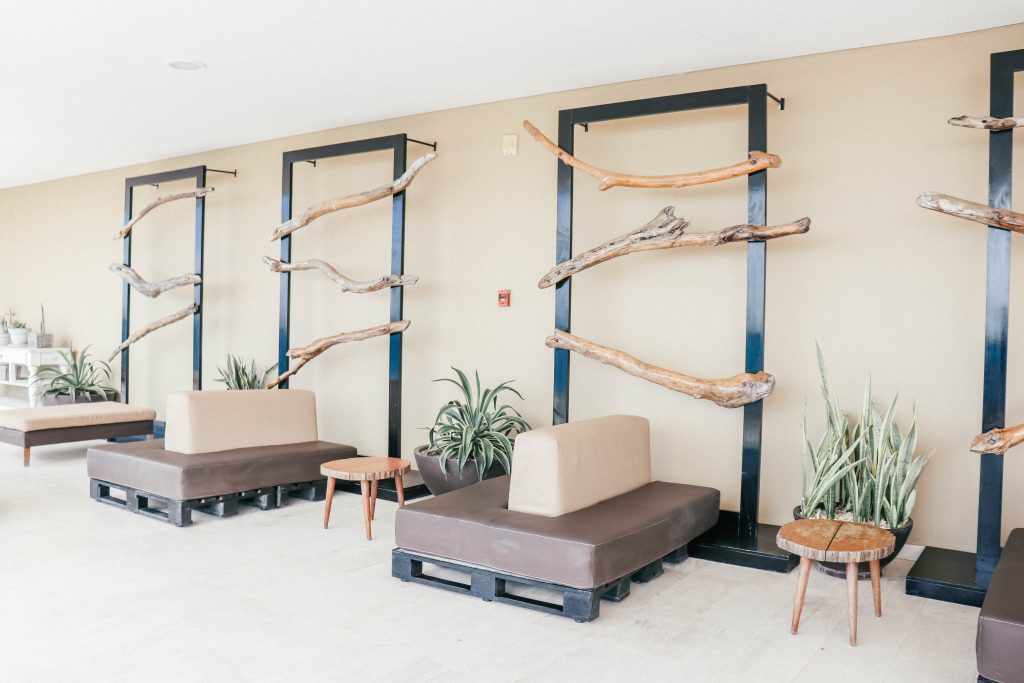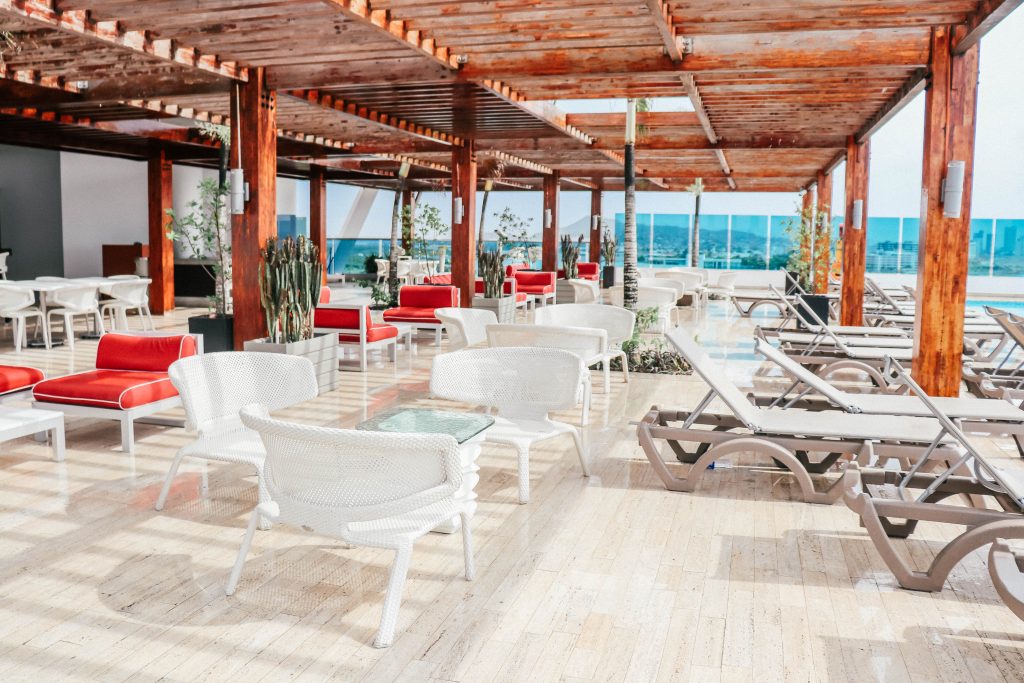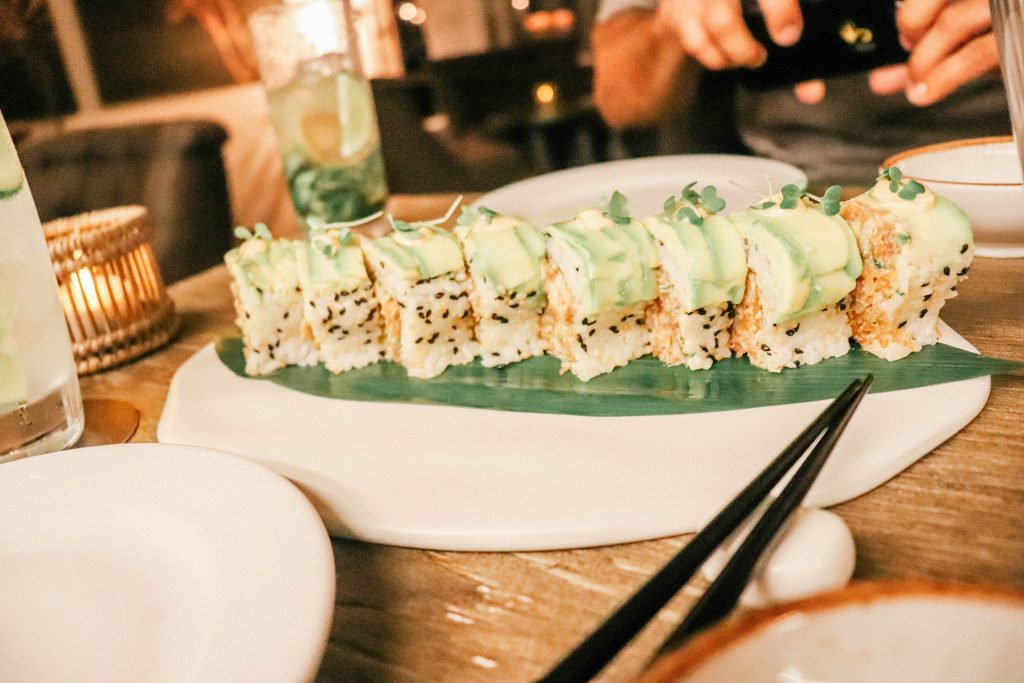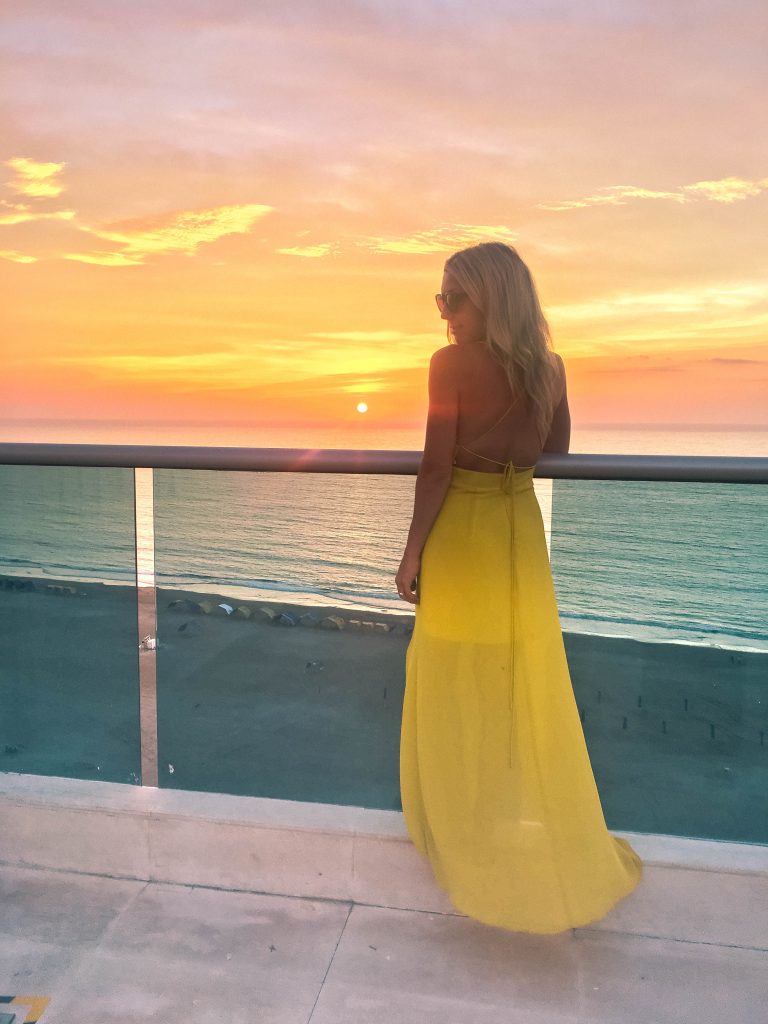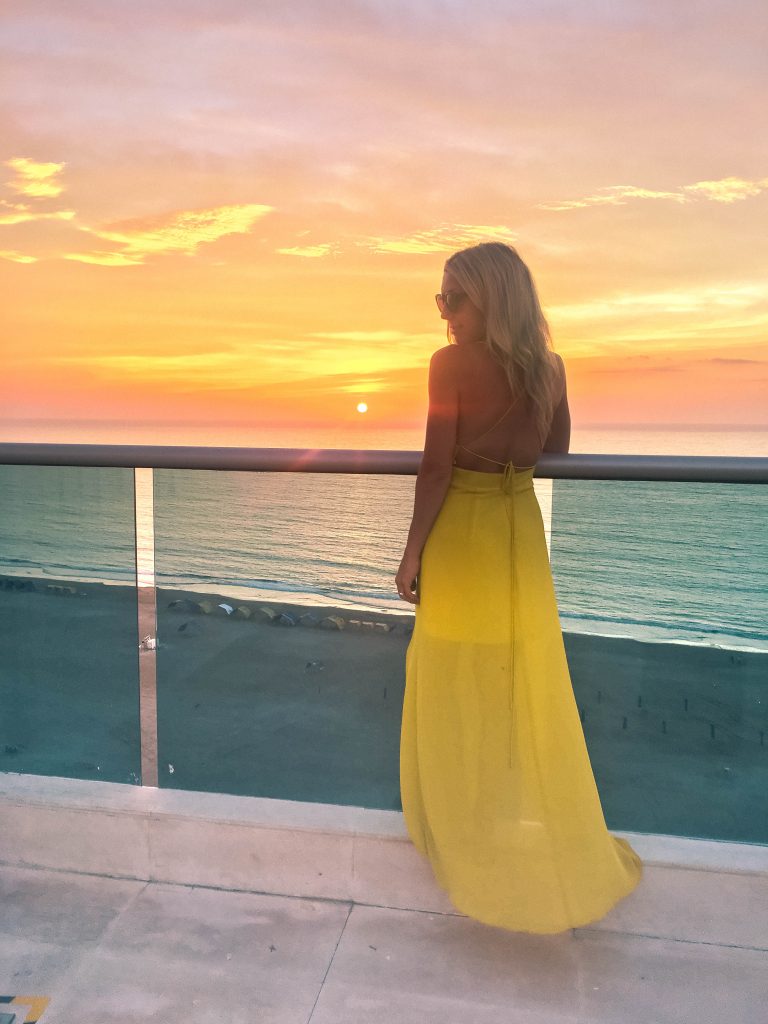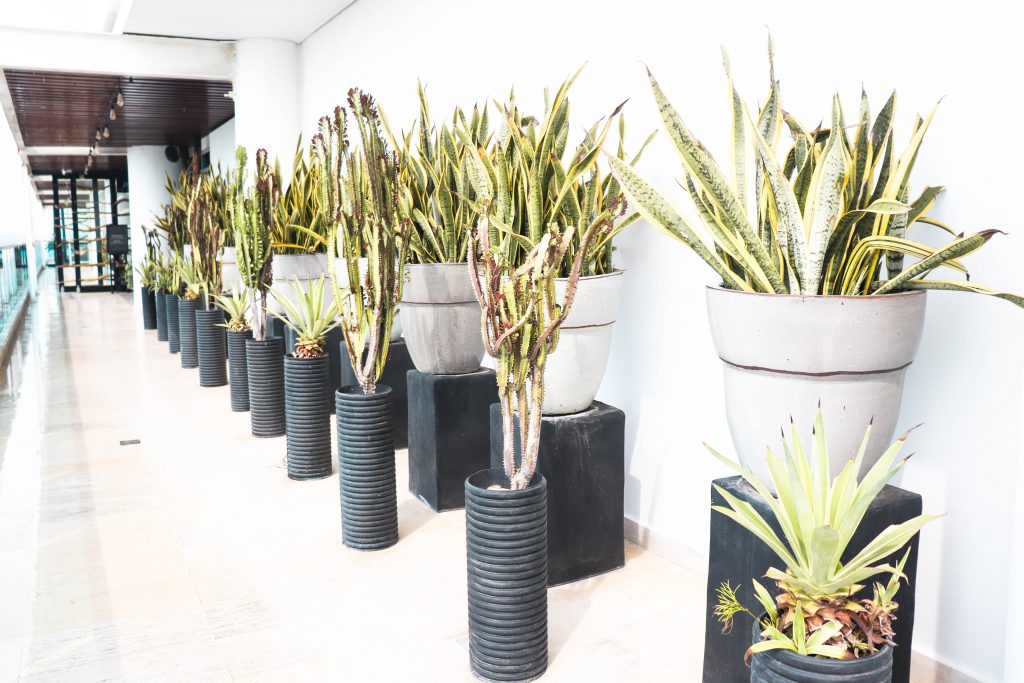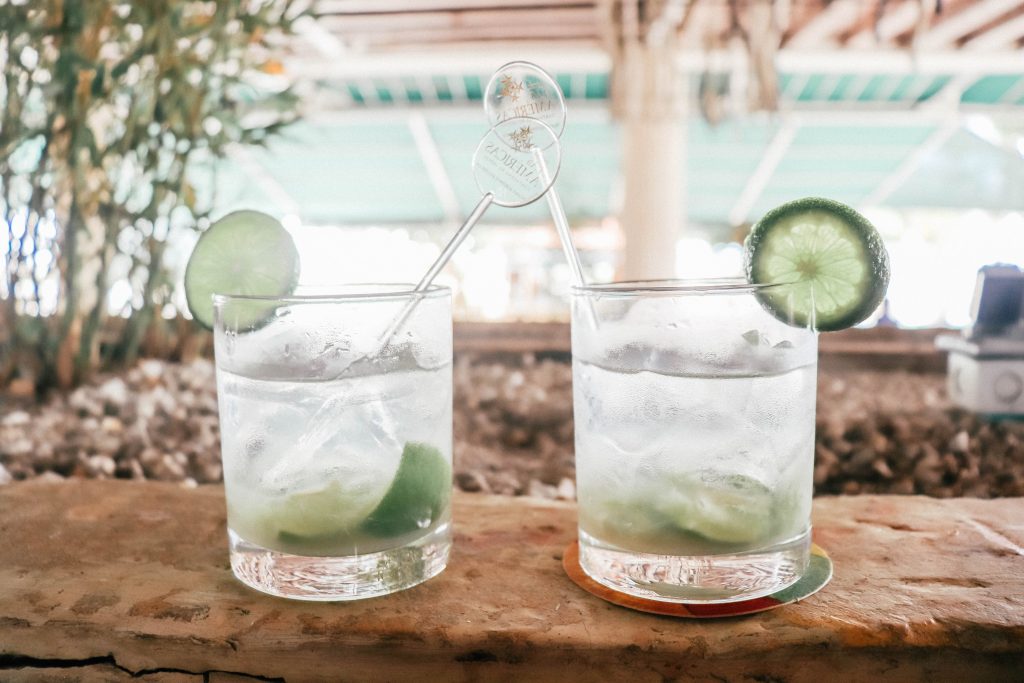 The Grounds at the Hotel Las Americas Cartagena
The great thing about the Hotel Las Americas is that it is expansive! With 6 pools, multiple activity centers for the kids, a fitness center, over 5 restaurants, tennis courts and some beach side bars, there is literally something for everyone!
There is even an adult only pool on the rooftop of the hotel if you want some peace and quiet! I know I sure as hell did! haha. Since we were travelling with Chloe, we couldn't go up to the pool together so we took turns having some alone time which really felt nice! 
There are two separate towers within the hotel- the Torre Del Mar and the Casa de Playa tower! Regardless of what tower you are staying at, you can use the all inclusive restaurants at either ( if that is included in your package). The Michelin star restaurant is an exception and we treated ourselves one night and we were NOT mad about it! It was SO SO SO good and we recommend doing the same not only for the food but for the roof top atmosphere. I believe it is one of the best features of the hotel. This is not included in the all inclusive price and will make for an additional charge. You can add it to your room bill though if you want to pay later!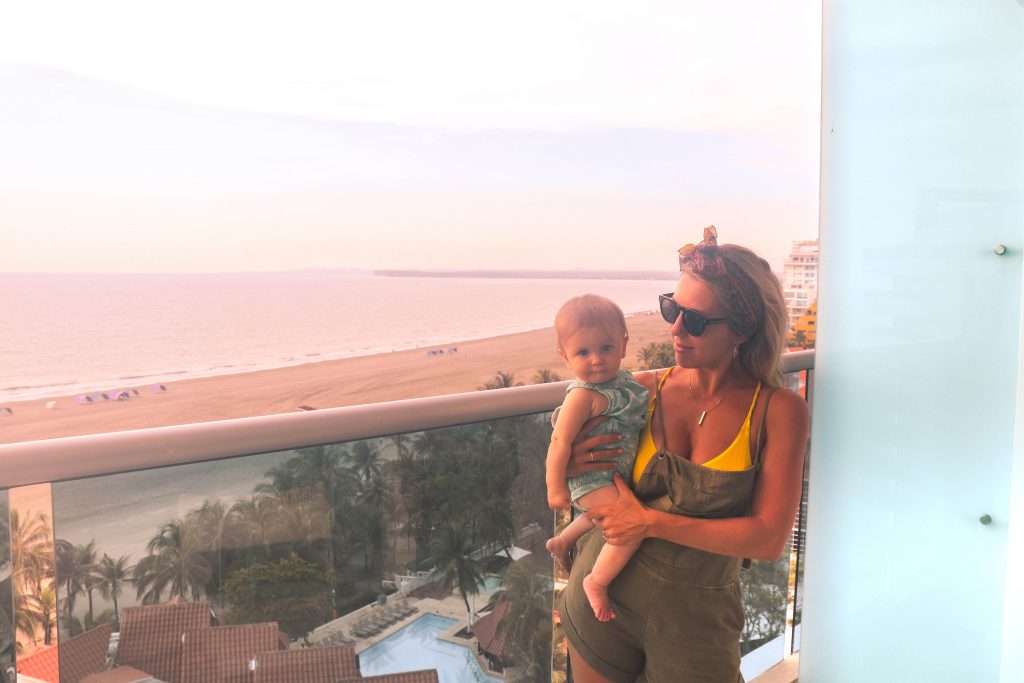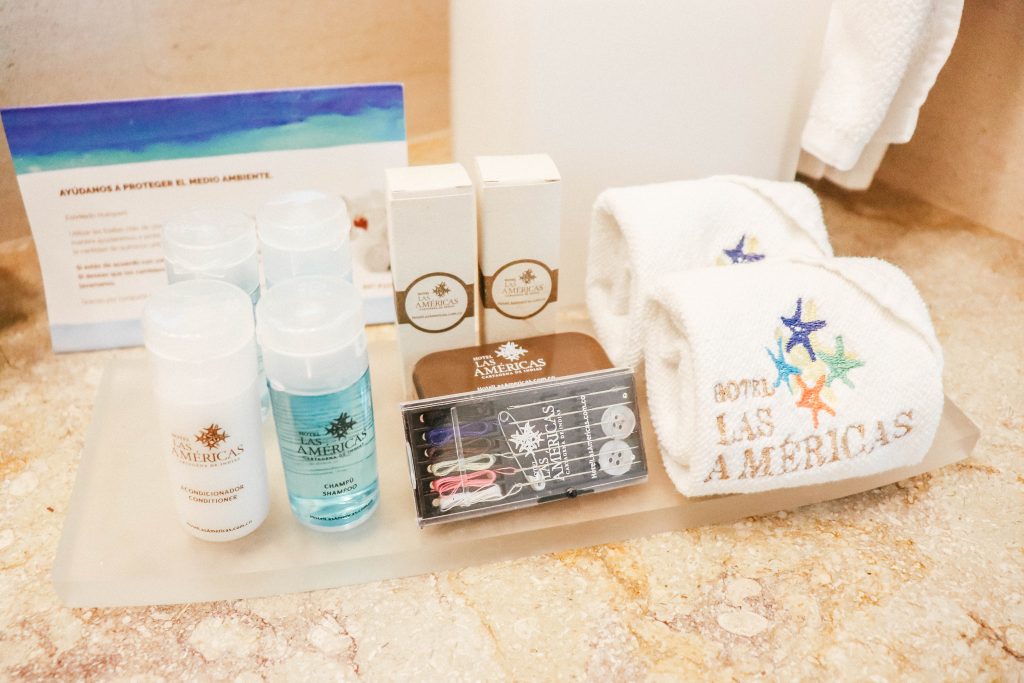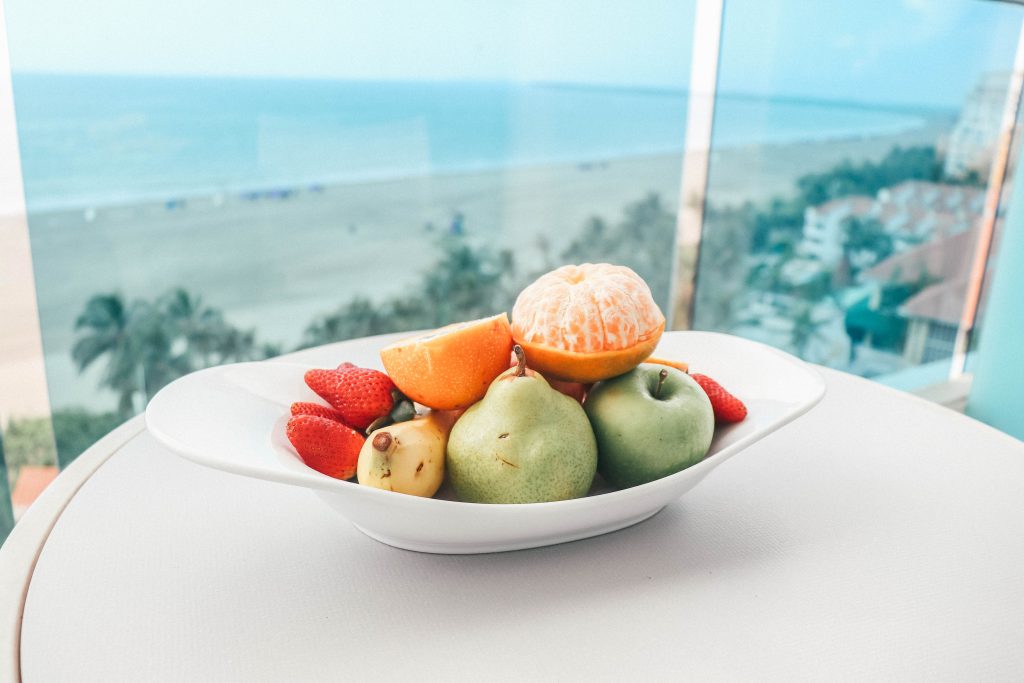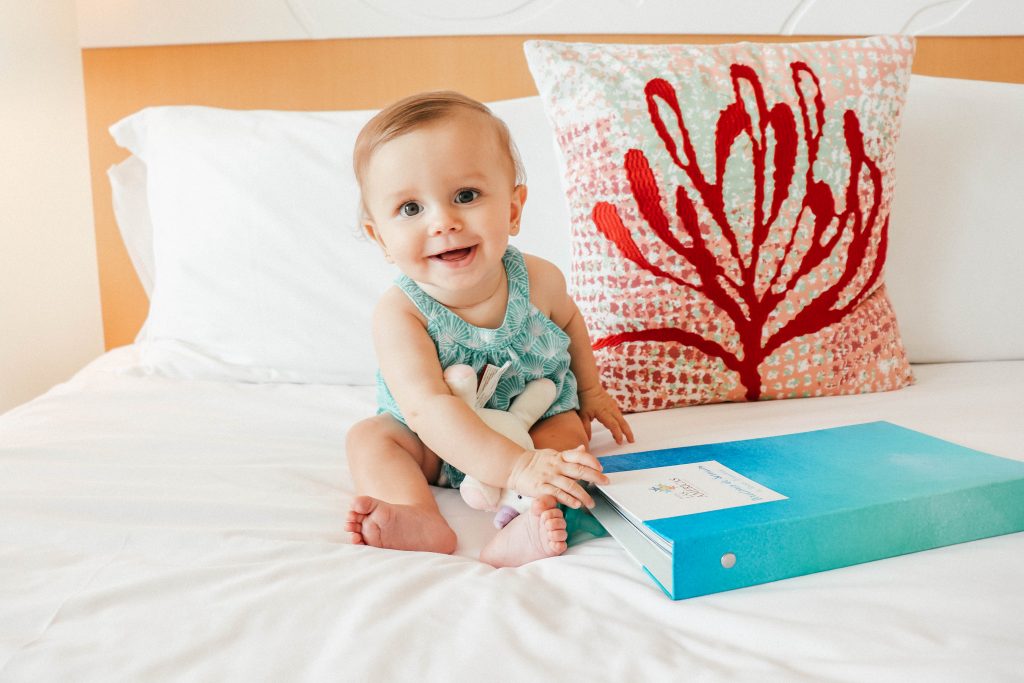 The Rooms at the Hotel Las Americas Cartagena
With just over 250 rooms, there is a room style for everyone! The hotel offers numerous waterfront views ( what we had), city views and partial ocean views.
The beds were extremely comfortable and the bathrooms were very spacious! The tower that we were in ( Torre) was more renovated than the other tower so keep that in mind when booking!
Aside from the room itself, there are many bonus add on's that the rooms come with! You can expect coffee machines, robes, ironing board and best of all a TV with SO MANY CHANNELS! Not that we are ones to watch lots of televison on vacation but while we were visiting, it was the NBA Play Offs ( with our hometown team playing- GO RAPS GO) and we even got that!
IMPORTANT TIDBITS ABOUT HOTEL LAS AMERICAS CARTAGENA
There are a few other items that are worth noting! First of all there is free parking which is an amazing bonus if you have a car with you. There are also a ton of activities to do for kids- think water slide !! And that alone is worth it if you are looking to book. It kept our little one occupied for a good amount of time- that's forsure.
| | | | |
| --- | --- | --- | --- |
| PRICE | Rooms range from $125 USD and upwards depending on room type | MINI BAR | Yes. Free Water as well |
| WIFI | Yes ( and free) | YEAR OPENED | 2011 |
| POOL/GYM | 6 Pools. Gym/Tennis Courts/Spa | LOCATION | Right on the beach. 15 minutes drive from the Walled City |
| CHILDREN | Yes! There is tons of kid friendly pools and activities on site | RESTAURANTS | Yes. 4 restaurants. One of them being Michelin Star Erre de Ramon |
Looking for more to do in Cartagena, check out my guide HERE
[show_shopthepost_widget id="3666416"]