This post is part of a social shopper marketing insight campaign with Pollinate Media Group® and Food Science Matters, but all my  opinions are my own. #pmedia #foodsciencematters http://my-disclosur.es/OBsstV"
Today I am sharing my favourite breakfast recipes with my favourite people-my readers! I often snapchat my breakfast creations (follow me @marisamercanti) that I eat each morning and get a lot of questions as to what the heck I am making. Since I love to indulge on the weekends, I keep my weekday routines super healthy—breakfasts included!
Frozen Fruit Medley
Instructions: In a blender, pulse Greek yogurt with frozen fruit and honey.
Ingredients: 7 oz. Greek yogurt | 1 tsp. honey |  1 cup frozen fruit (a medley or fruit of your choice—I used mango!)
Sweet Tooth Greek Yogurt
Instructions: Mix Greek yogurt with peanut butter, cocoa powder, and vanilla extract.
Top with dark chocolate chips, bananas, shredded coconut, and honey.
Ingredients: 7 oz. Greek yogurt |  1 tbsp creamy peanut butter |  1 tbsp honey |  1/4 tsp vanilla extract | dark chocolate chips
Yogurt Parfait
Instructions: Mix flavoured Greek yogurt with cottage cheese. Layer cup with Greek yogurt mix, granola, strawberries, blueberries, and other toppings of choice (I use chia and hemp seeds).
Ingredients: 7 oz. Greek yogurt | cottage cheese | fresh strawberries| bananas |blueberries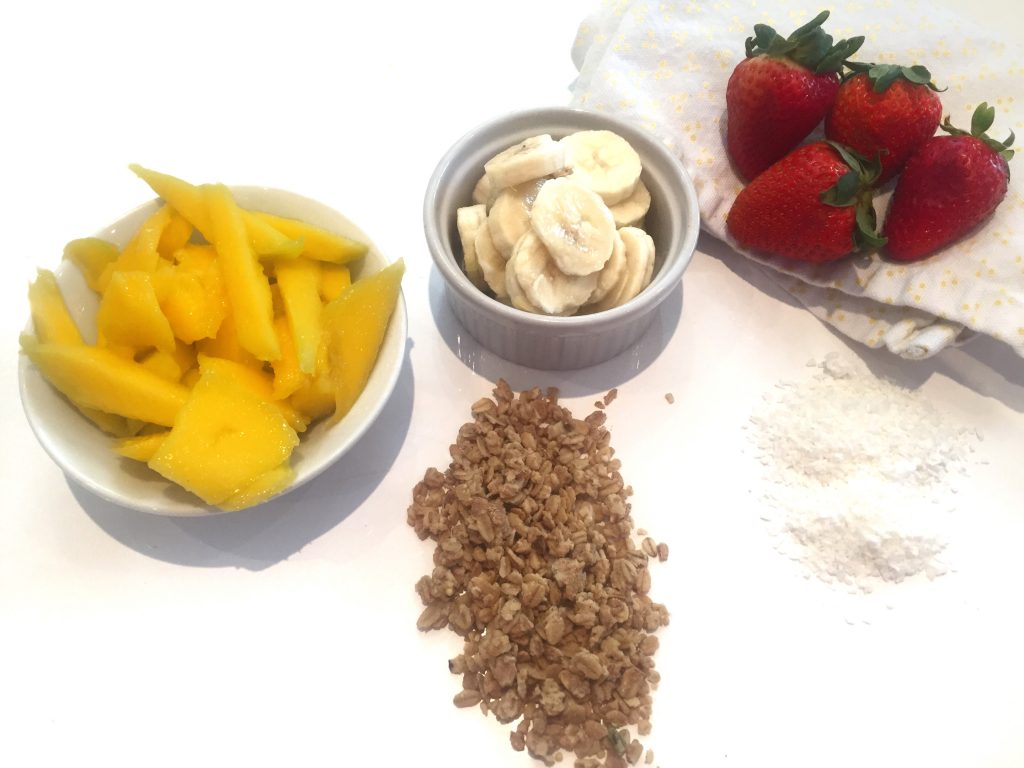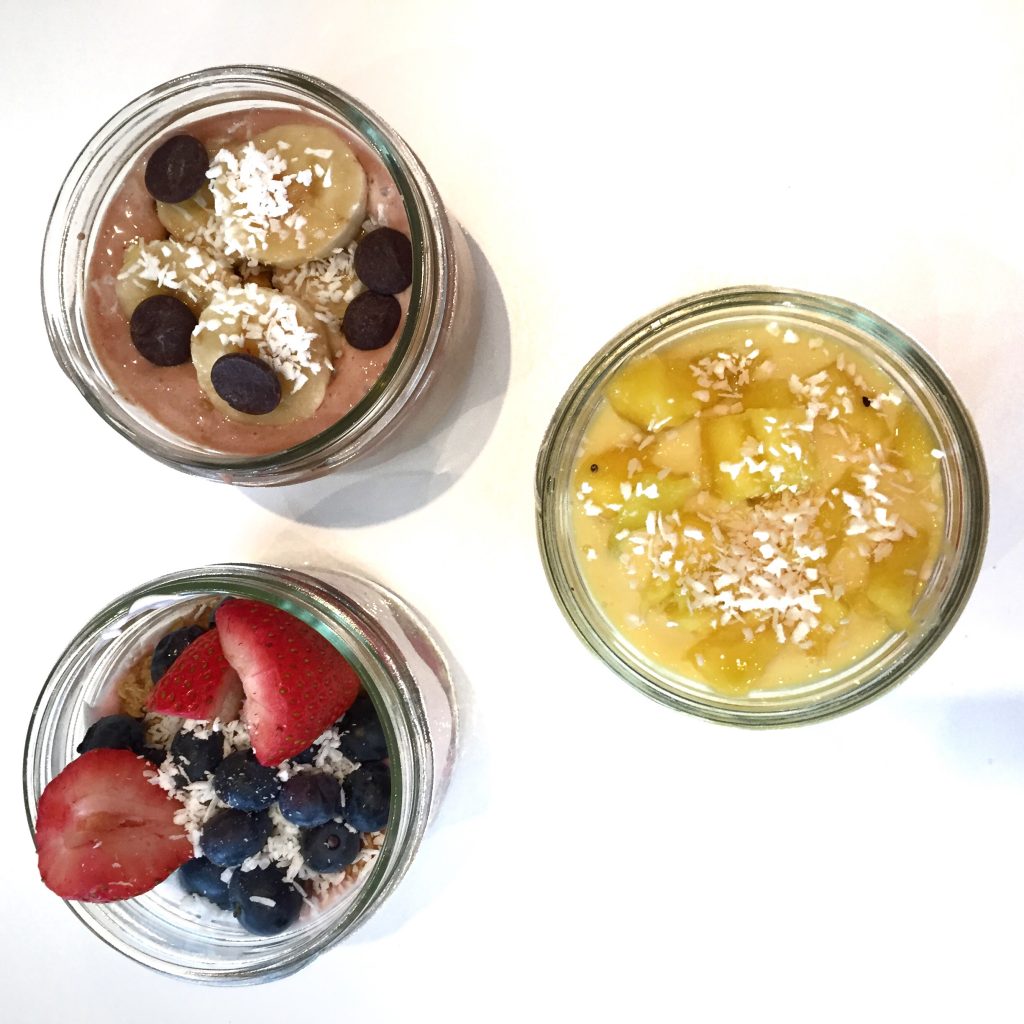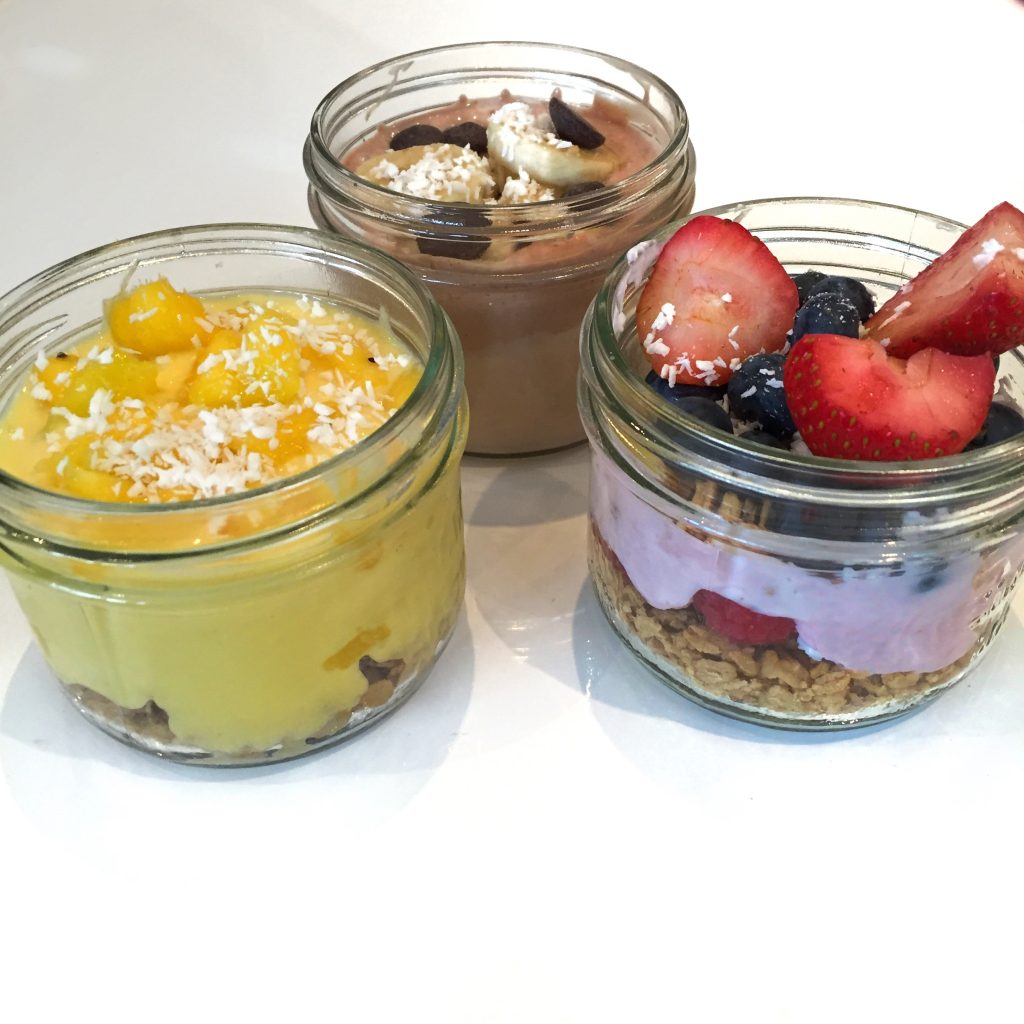 The common trend in all three of these breakfasts is yogurt, which has an ingredient in it called carrageenan. It provides stability and thickness and keeps the product fresh in my fridge. Right now there is a focus on the ingredient, and since I eat it daily I had to do some research on it! I recently discovered Food Science Matters and it allows me to learn about the certain ingredients in the food I eat and the science behind it. There is a lot of misinformation around carrageenan (and various health products) on the web, despite the fact it has been declared safe by food and health inspectors in countries like the United States, Europe to even as far as Japan.  Carrageenan is made from red seaweed in a simple process that can be replicated in your own kitchen.  This natural  food ingredient, helps to deliver products that are healthful, nutritious and safe to people across the world.
Take a look at Food Science Matters to learn more.