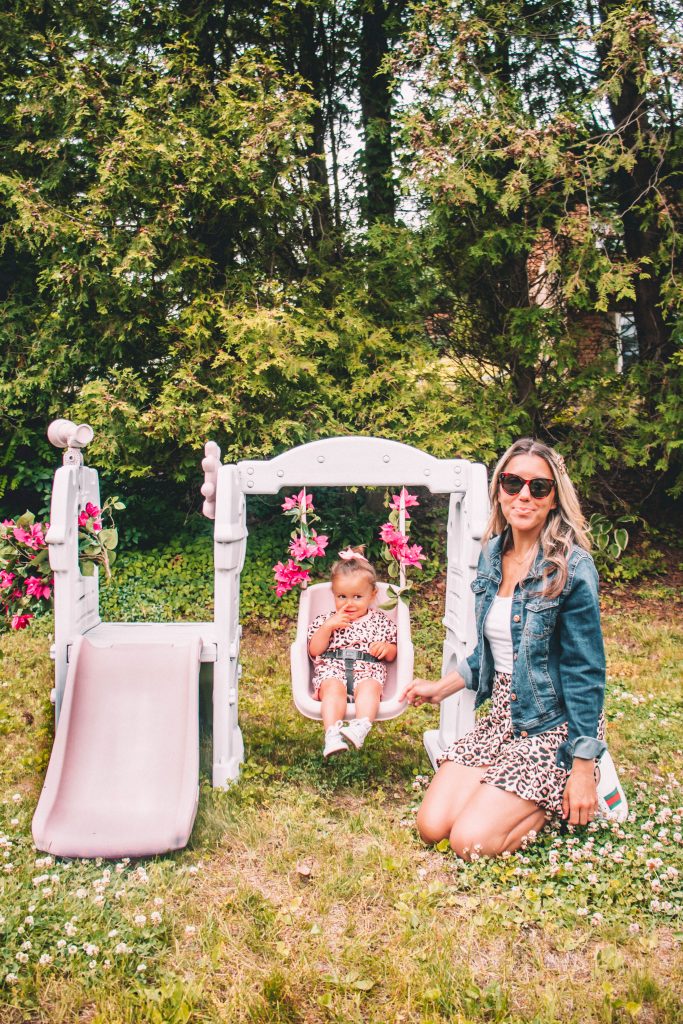 For as long as I could remember, I have always loved the cute little Playhouse make over's I saw on Pinterest. My cousin did an amazingggg one for her daughter and I started to contemplate doing one for myself (literally wasn't even pregnant when I saw hers-heck I could have been single still I think).
They were all so adorable!
When Chloe turned 1, I looked into getting her a house but thought I would hold off until she was 2 or 3 when she would fully appreciate all the details that I envisioned ( Ice cream counter/menu/flowers/stools for "friends"). That was until my friend Stacey gratuitously asked me if I wanted this cute little set she had laying around. She needed to free up some space and within minutes, I packed it up in my car and said IT'S TIME! I will definitely do the dream "house" one day but this was a good starter project!
I got the appropriate spray paint from Amazon (linked here for the exact Pink shade) and guess what you guys- THAT'S ALL YOU NEED! Most Pinterest crafts are full blown disasters and fails for me so when I saw that spraypaint and paint tape were pretty much the only items you needed, I was stoked!
AMOUNT OF SPRAY PAINT NEEDED
-2 Cans of Rust-Oleum White
-2 Cans of Rust-Oleum Rose
-I added some silk bougainvillea vines from Afloral as well!
DIRECTIONS:
1-Clean the entire set thoroughly. Dry
2-Spray Paint one coat. Dry over night
3-Spray the second coat and use paint tape on spots that are necessary
4-Optional: I attached the floral vines with Twist Ties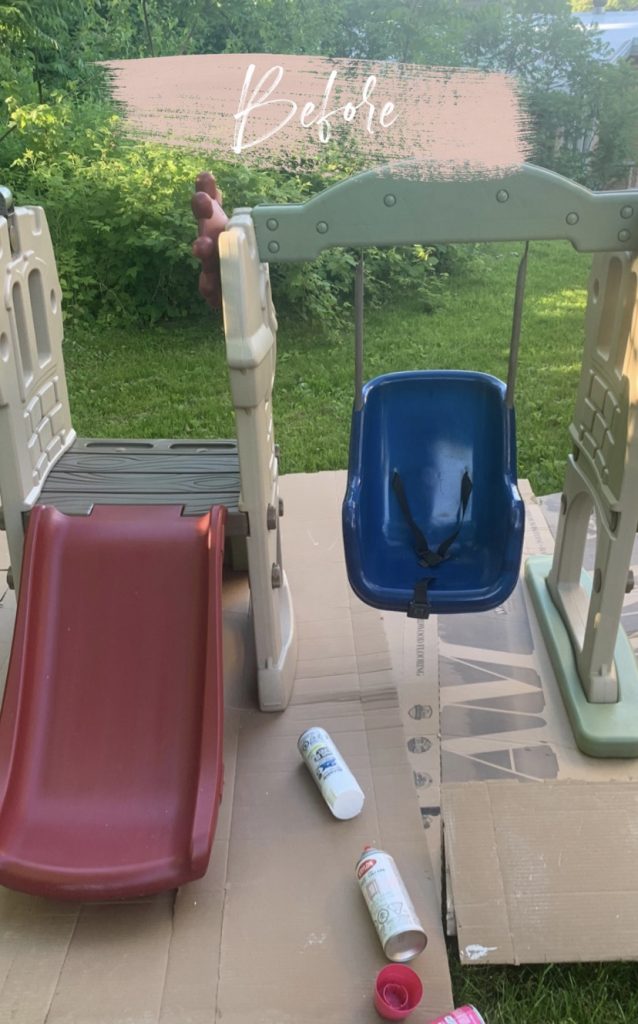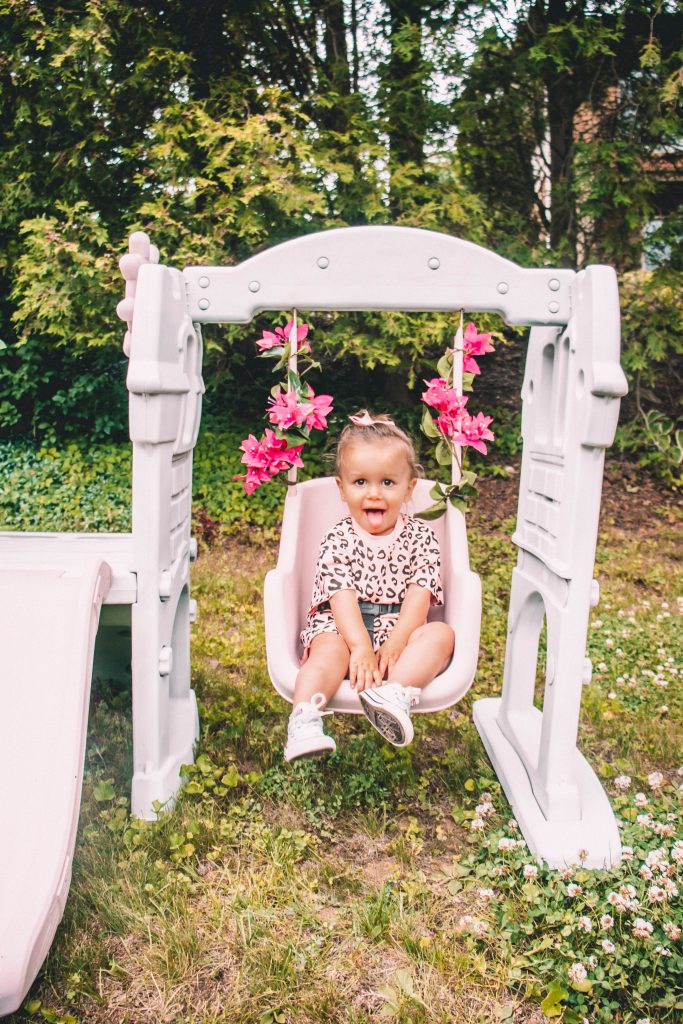 CHECK OUT CHLOE'S PLAYROOM MAKE OVER HERE