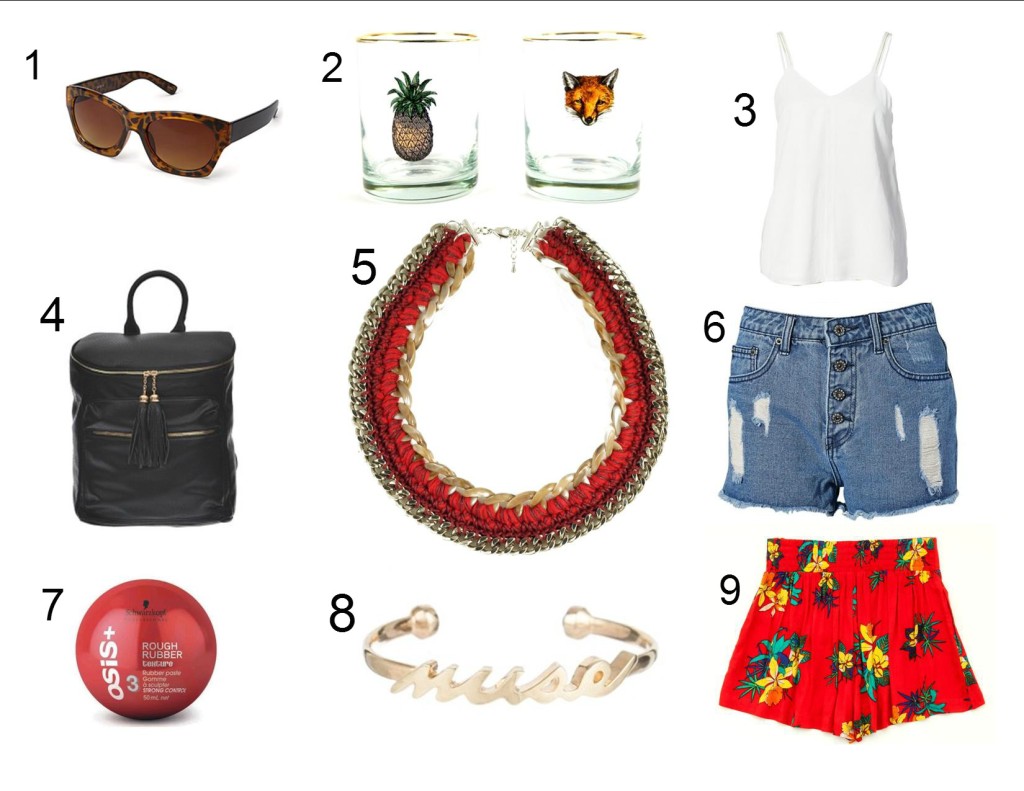 It's Canada day and I'll be repping our nation's colours ALL day…along with eating Poutine, listening to Drake, doodling my name with Ryan Goslings and eating Ketchup chips. Yup!
Above are some of my fav items that I will be sporting/using today!
1. Sunnies from Forever 21 // 2. Cocktail Glasses from Drake General Store // 3. Finder's Keepers tank from eLUXE // 4. eLUXE Bag Pack from eLUXE // 5. Andrea Bocchio Necklace // 6. eLUXE Jean Shorts from eLUXE // 7. Schwarzkopf Professional Rough Rubber // 8. Caia Muse Bracelet from eLUXE // 9. Floral shorts from OBEY
.