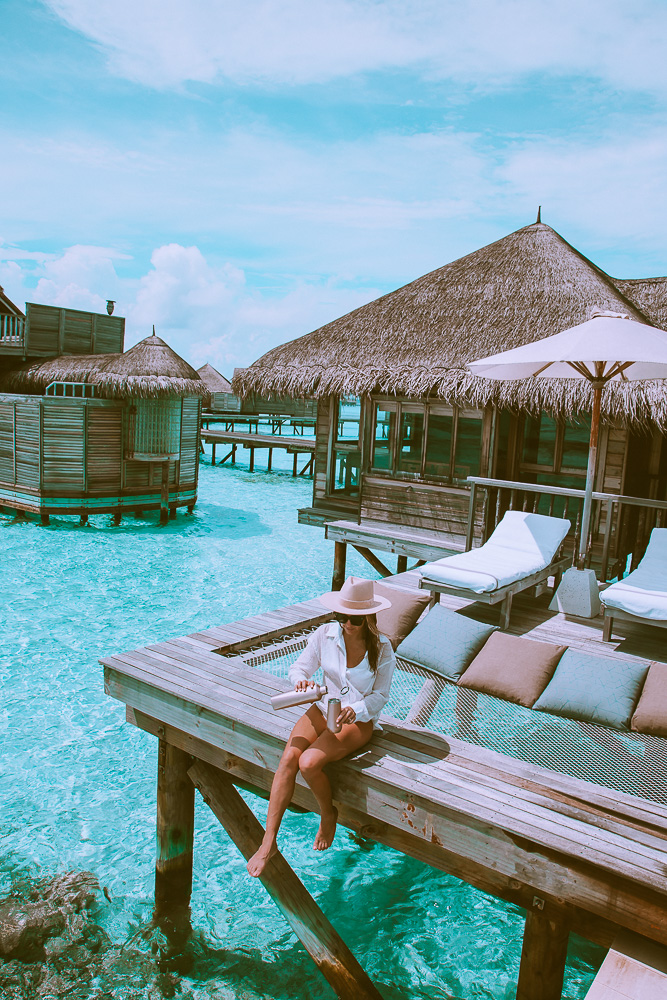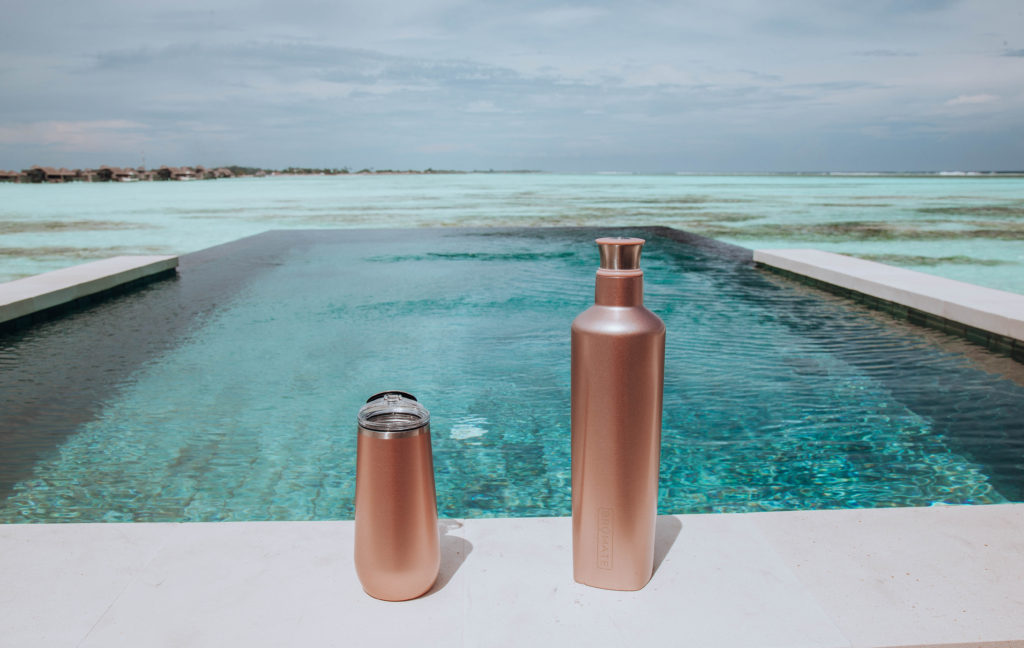 If there is anything that makes me thirsty, it's travelling. I'm not just talking about H20 either! 
The minute I get on the plane, I immediately have me some water and then the minute I get to a hot beach- I like switching a nice cold glass of vino or champagne!I I like staying hydrated in many ways my friends!
When I discovered BruMate- I was so happy because their selection of goods range from large growl'rs (which I use for my water even at home) or champagne flutes. It's got me covered for every drink. Even for margaritas! What I love the best though is that it ACTUALLY keeps your drinks cold for up to 24  hours. Luke warm water makes me cringe and luke warm wine can really get me enraged.
We brought our selection of BruMate goods on our latest adventure to Maldives and Dubai and we are so glad we had the variety with us. We carried the Growl'r on the plane with us ( had it emptied through security and then before we boarded the plane, we filled it up). I hate the tiny little cups they give you on planes and having to ask the flight attendant for a refill every time. No thank you!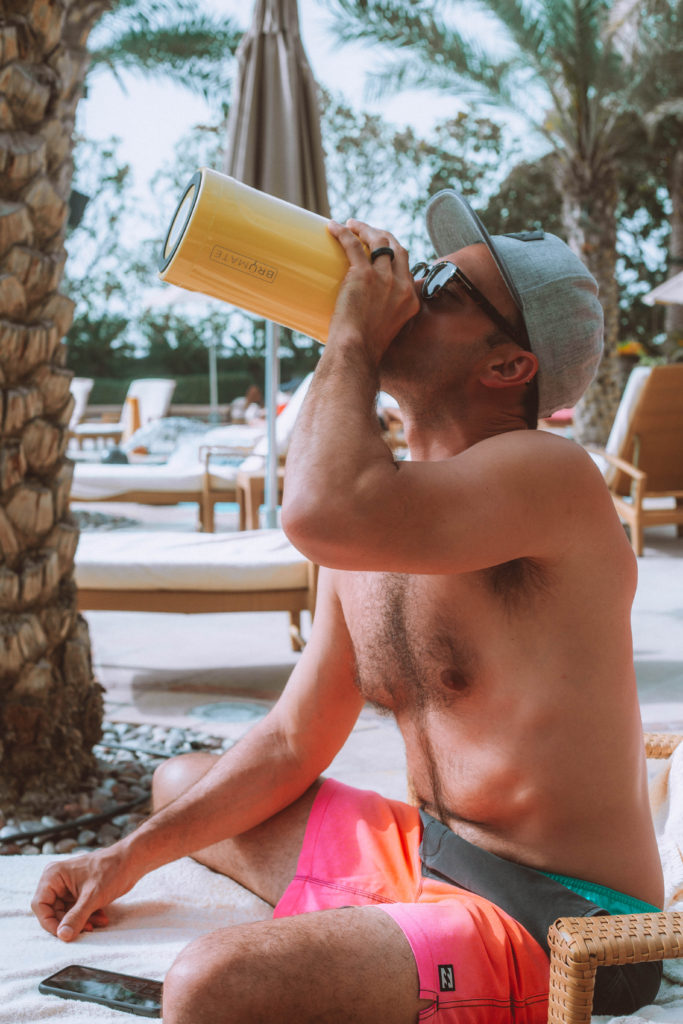 In Maldives, we were given a welcome bottle of wine from the hotel but didn't want to drink it right away ( it was 9AM when we arrived and couldn't justify the happy hour at that time LOL).  We immediately transferred it to our BruMate Wine Cooler and ended up drinking it later that afternoon. It was still ICE cold.
The Growl'r that we brought on the plane with us also saved us in the Dubai desert. It should come as no surprise that the weather in the desert is scorching so we were happy to have our own supply of water as we were there for the entire day. Again, our H20 was cold from 9AM until we returned back to our hotel. Love!
I truly love how versatile the product is and let's be honest- all of their product is good looking. I love the Rose Gold palette and then some of the other shades as well. You can find sold colours as well as some cool patterns ( love the marble one specifically). 
Next on my wishlist: The Back Pack!!