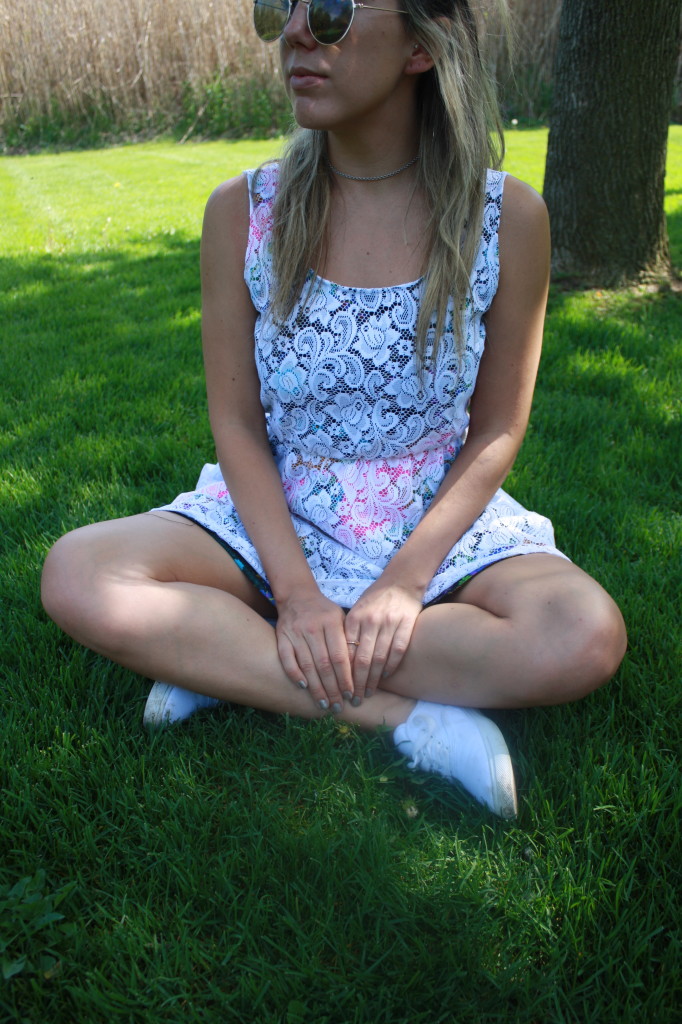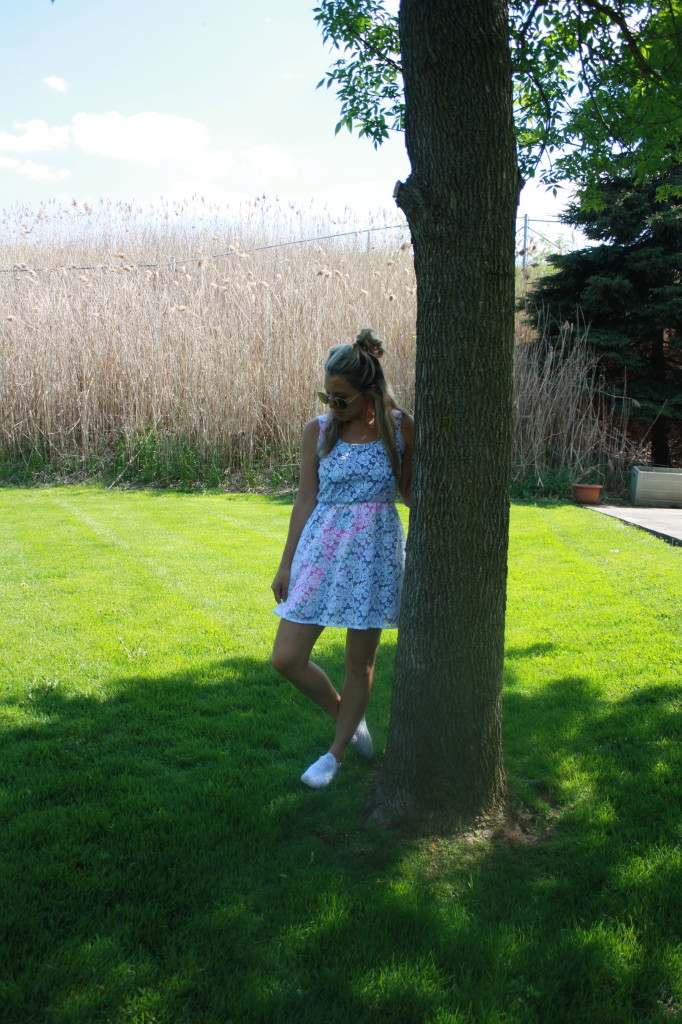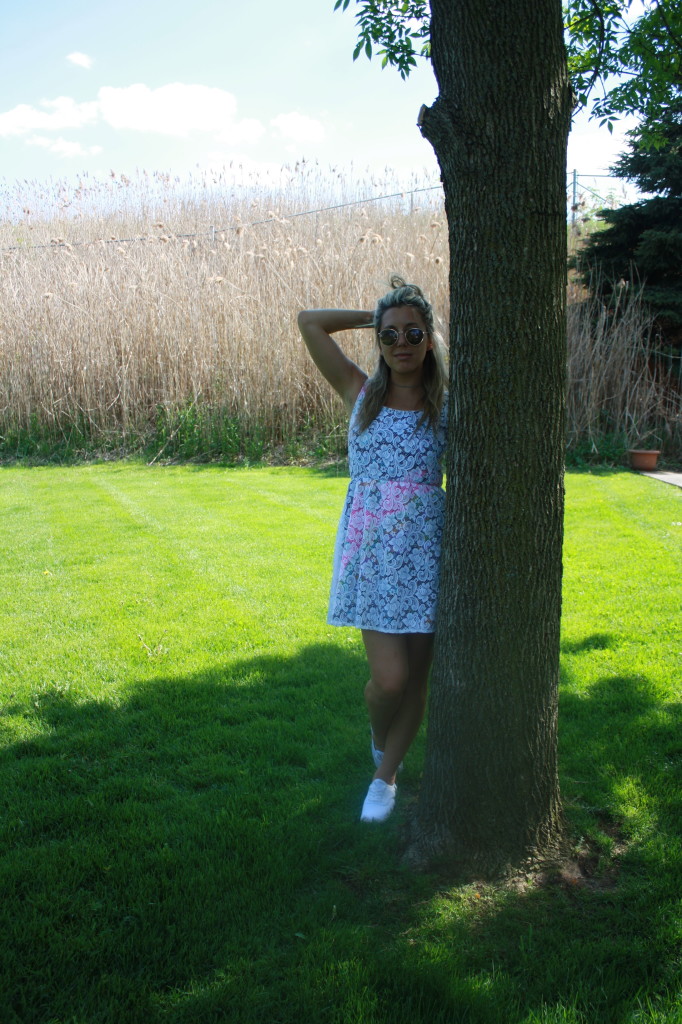 Shoes: Target, Glasses: Forever 21, Dress: Composure Vintage
There is nothing I love more than escaping the city and coming to my Mom's house for a night in the suburbs where we are surrounded by nature. Everything seems so peaceful and simple and it is a really nice break from the loud city sounds that sometimes wake me up in my condo.
I wore this new Composure Vintage dress that I got recently. It was perfect for looking put together infront of my family but also loose and flowy enough to make me feel comfortable and relaxed. I love all the colours that pop through the lace overlay and I also love that Composure Vintage is from Toronto- shop local people!