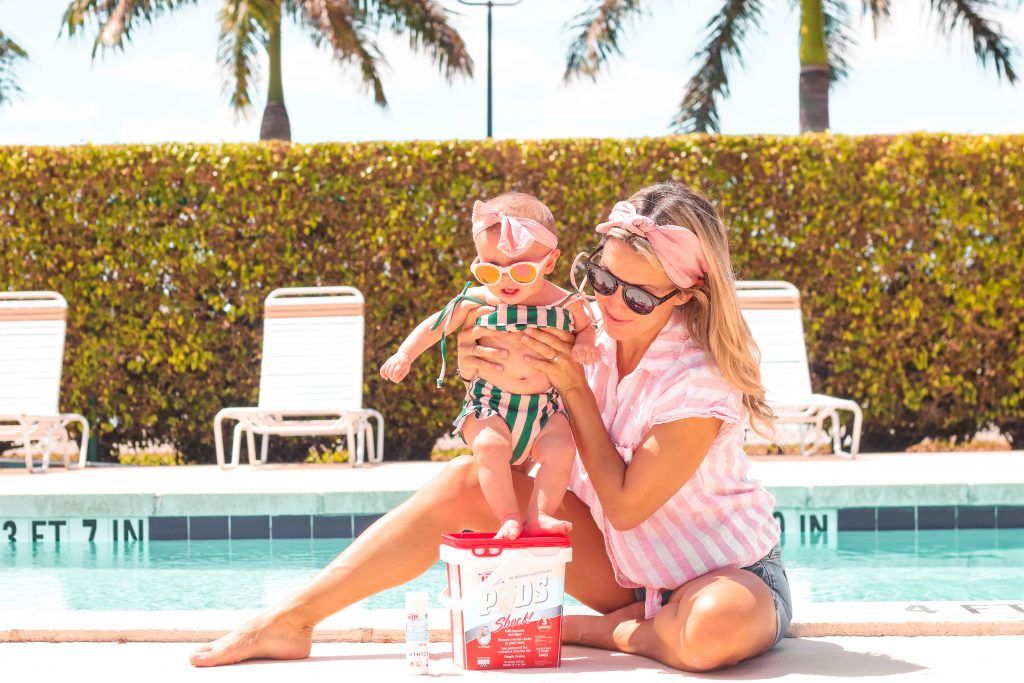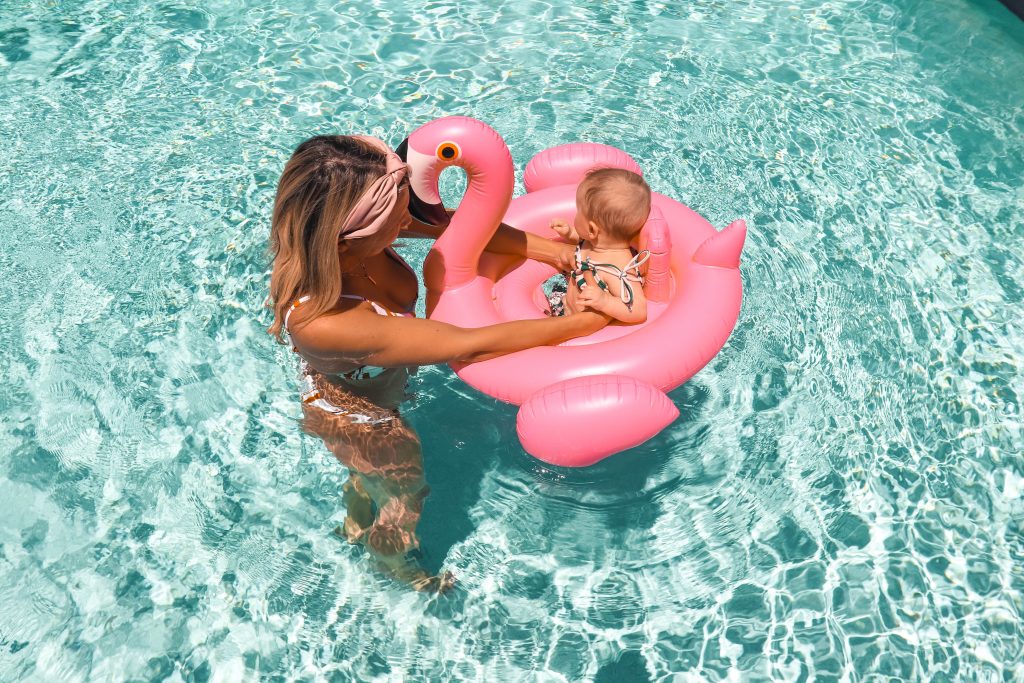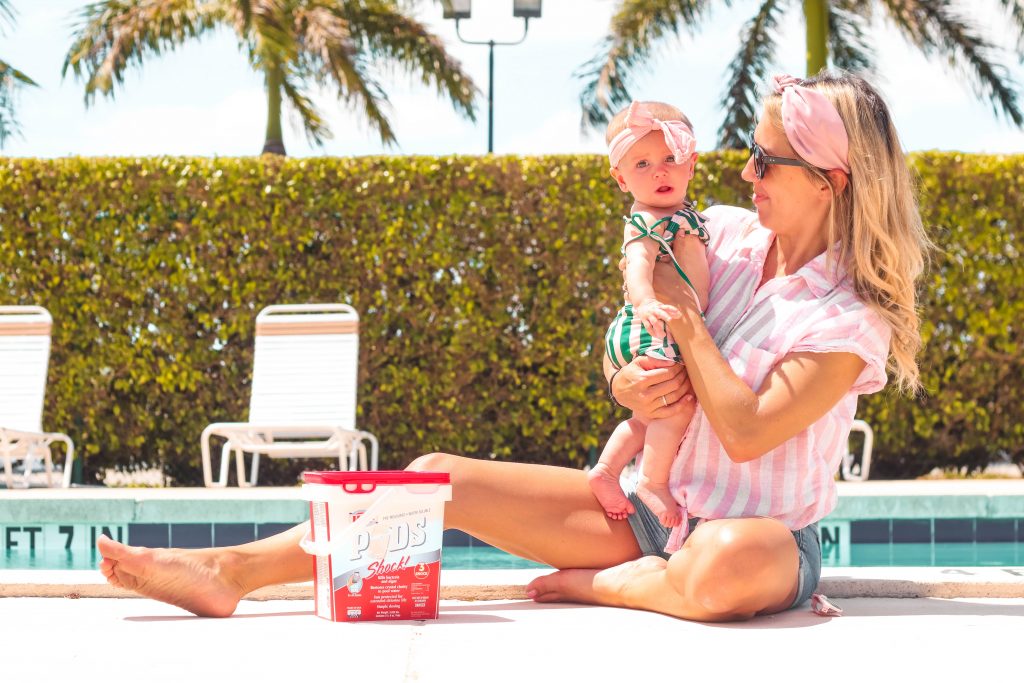 This is a sponsored post, but all opinions are my own.

This is Chloe's first summer hanging out by our pool and by the looks of how much she loves the water, it will not be her last. She is a little water baby!
Before letting her swim though, we wanted to make sure our pool water was up to perfect standards. We headed to Walmart and first purchased HTH® TestStrip™ to figure out what cleaning agents we need for opening day!
The amazing thing about this product is that it was SO quick and easy to use. You simply dip a
test strip
into the water for 2 seconds, wait for the results, and text your strip results to the number on the pack! As a new mom, I can't tell you how much I love products like this that makes my life x10 easier.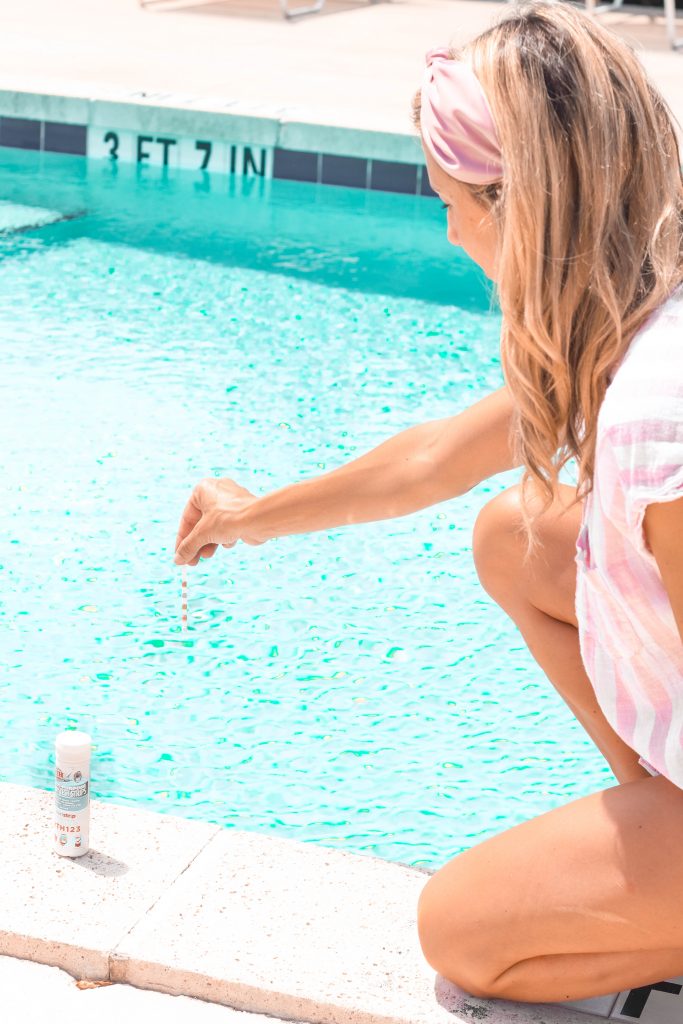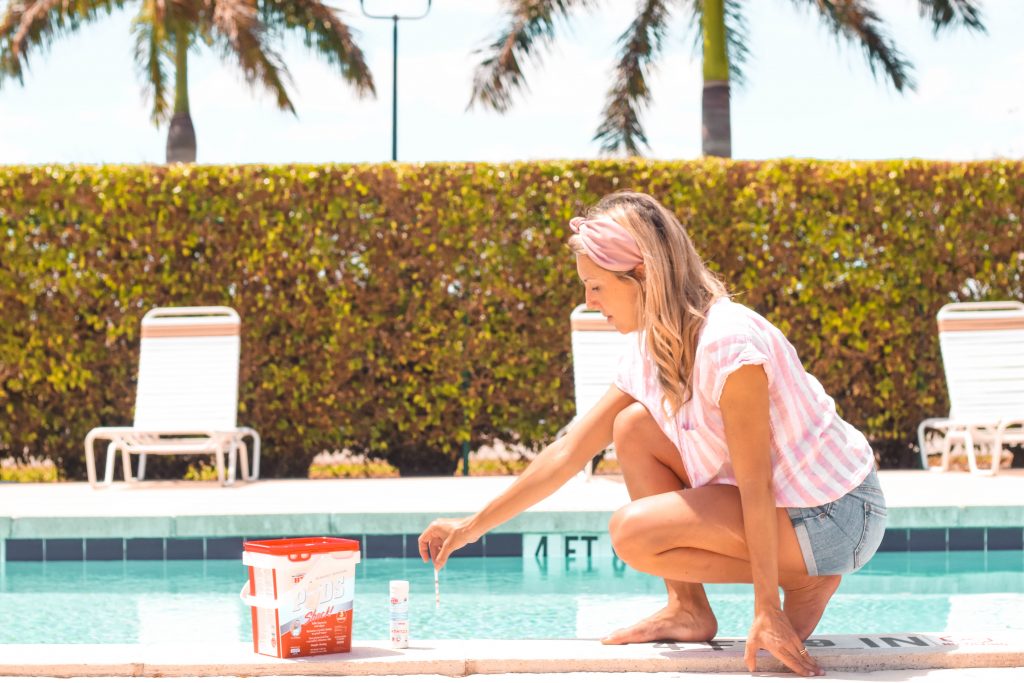 I was sent the results of the product I needed via text, and I went back to Walmart to get exactly what it called for! You simply purchase the
HTH
® Podsyou need and drop the pod in the water- just like detergent pods you use for laundry. No mess, measuring, or nasty chemicals in the air!! Our pool was ready for action in just a few days.
We took advantage of that and got right into the water for some R and R! Thank you HTH® Pool supplies for keeping Chloe and our family safe for the summer!