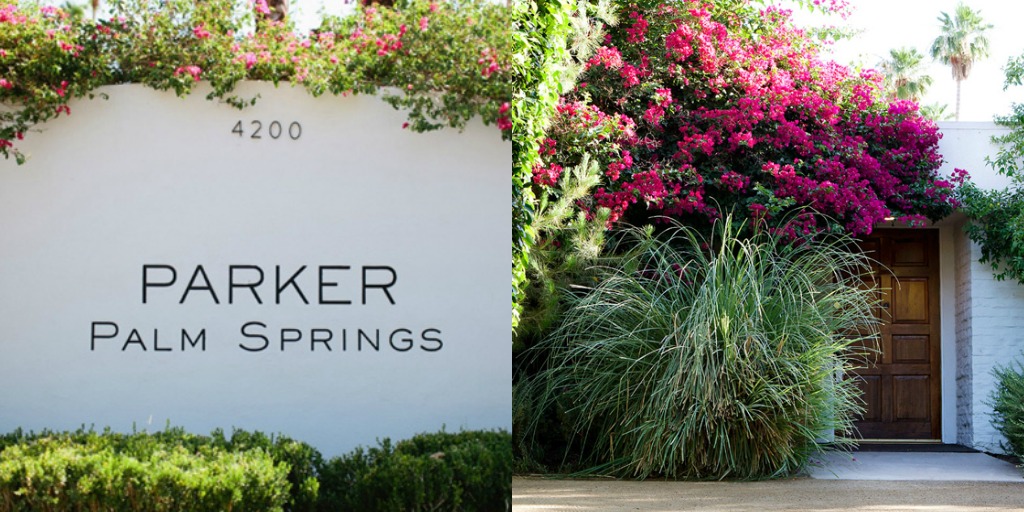 It's safe to say my obsession with The Parker Palm Springs is at a very unhealthy level. If I ever go missing…I would suggest a search party there before anywhere else!
Each time I go, the hotel amazes me in a new way. I feel like it has layers and layers of personality and each time it unviels something new- a new nook to relax in, a cool light fixture to gawk at, or a new menu item to try at the mouth watering restaurant on site- Norma's (this time it was eggs benedict nestled on a PANCAKE!).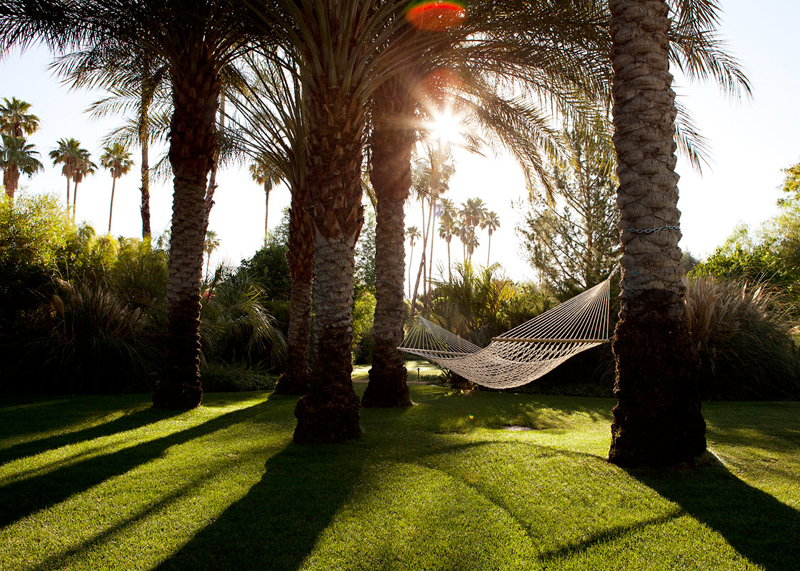 The only downfall is that there is a high risk of relaxing too deeply here. One night, we got real comfortable in one of the two massive hammocks on site where we had an extremely difficult time moving. It was so heavenly that 3am rolled around and we kept saying "5 more minutes". We most likely would have slept there………if it wasn't for the sprinkle system that started up and drenched us entirely a half hour later. It was actually hilarious and we deemed it the best "alarm clock" ever.
We spent the rest of our time having lemonade from the ever popular lemonade stand where light airy mist blows from the roof helping to get you at that perfect Palm Springs temperature. I also used one of their retro style bikes ( with mini licence plates that say Parker on them) and took a ride along the main road. The bike ride lasted a solid 10 minutes as I quickly missed the vibe happening around the Adult pool…yes one of their pools is for adults only. I love me some kids..but I also love me some no kids allowed places.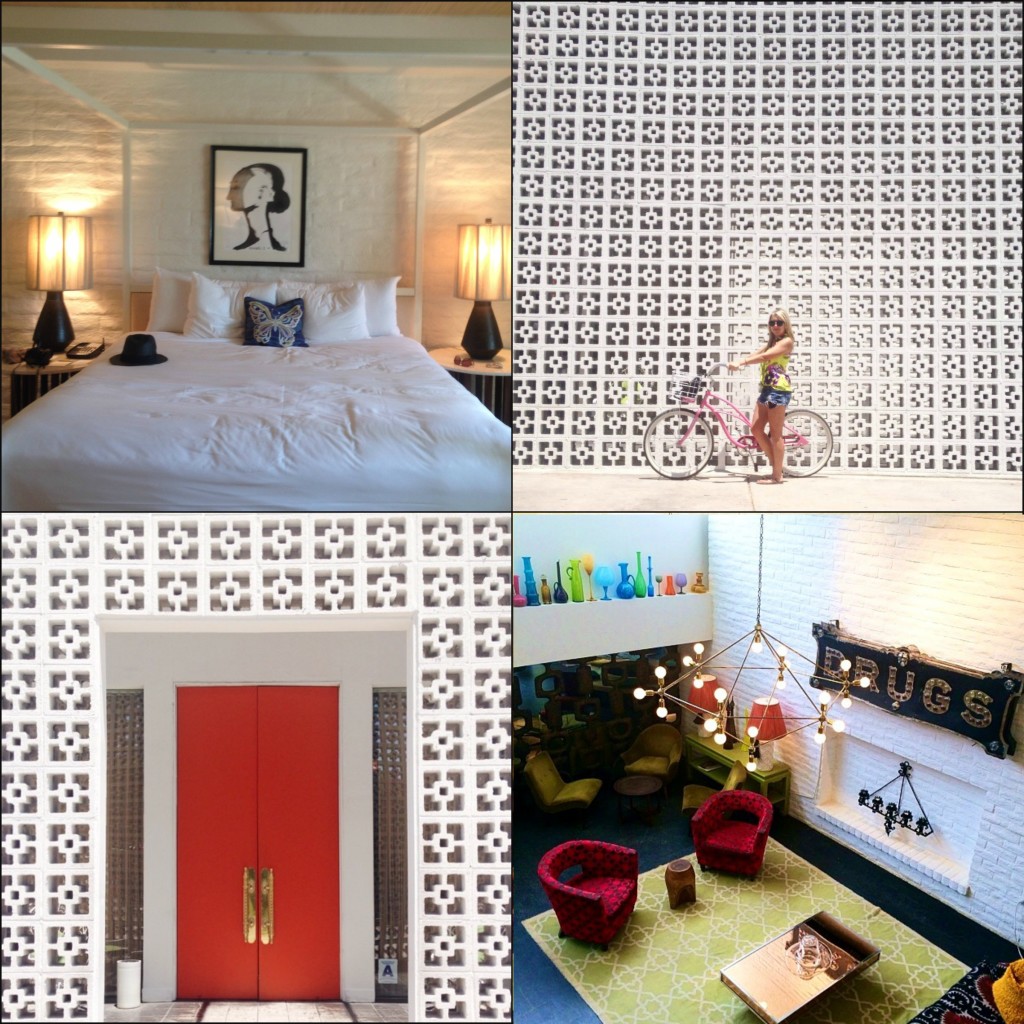 I don't know when I will see you again Mr. Parker but I hope we reunite soon….