#1. SUNSET BAR MYKONOS
This iconic shot is taken at one of the best places to watch Sunset. Not only is the vibe amazing with live music and delicious cocktails, but it is home to one of the most famous 'IG' spots. I didn't get the best shot here because there was actually a line up to stand underneath this arch! Once it died down, I could have went back up but I was too busy living in the moment 😉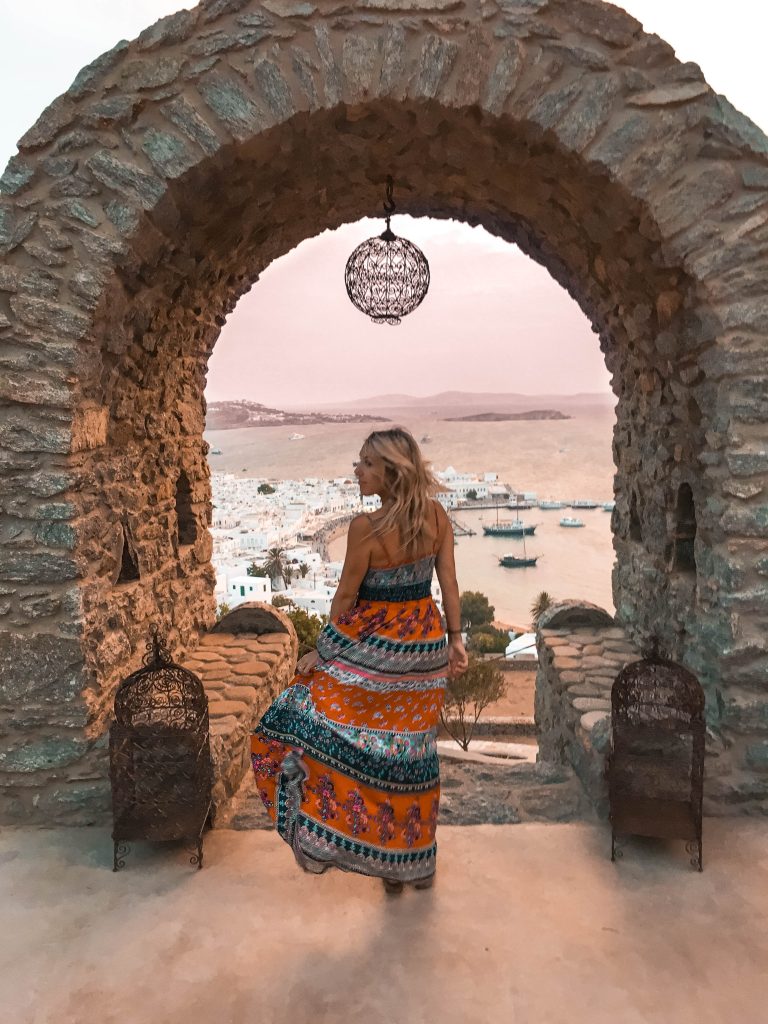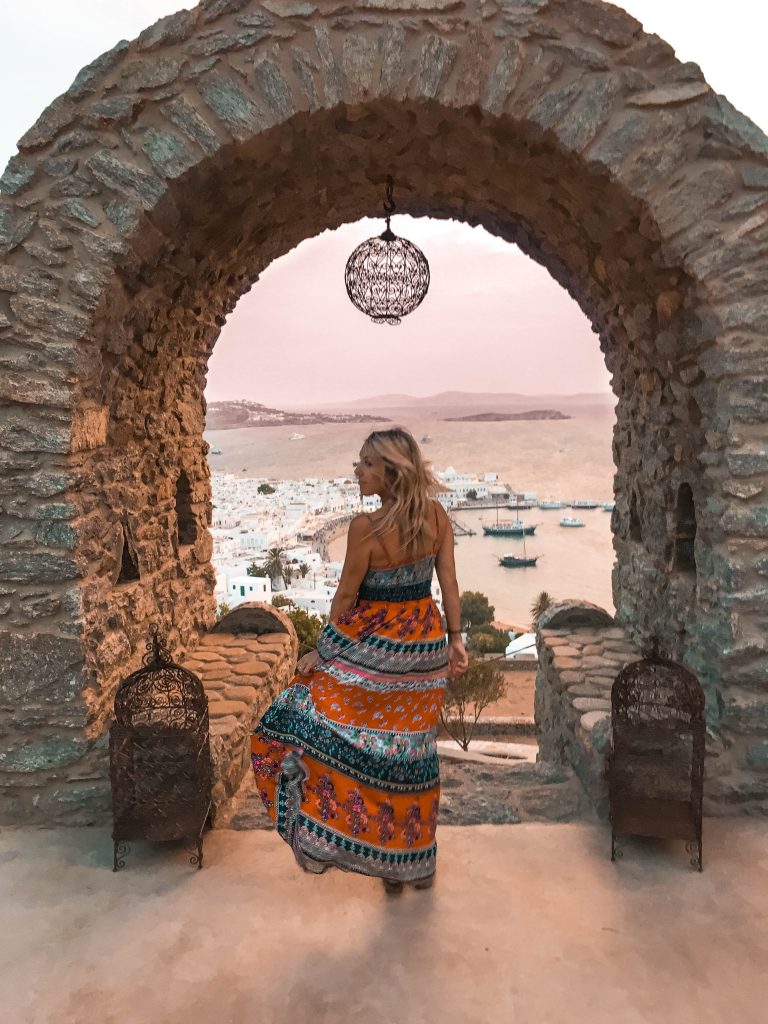 #2. CHURCHES + BOUGAINVILEA
Before heading to Mykonos, I was trying to google where I would find the white churches with the beautiful pink bushes. What I didn't realize was that they are EVERYWHERE! I tried finding a specific location of one at first that I saw on another blog but it was a waste of time. There was Instagrammable ones on everycorner!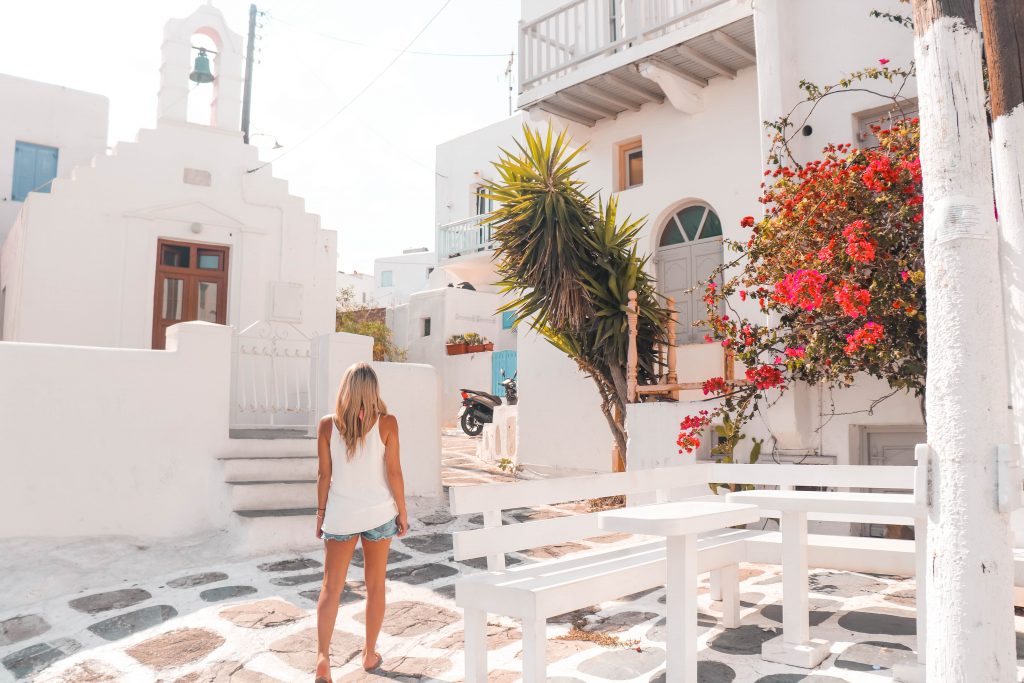 # 3 THE BLUE ALLEYWAYS!
Spend hours wandering on Mykonos streets, getting lost in its colorful maze: you'll find bougainvilleas and pennants among shops of all kinds: you'll love it!
Tip: if you want the streets only for yourself, go for sunrise! Otherwise the streets will be full of people and shops stalls.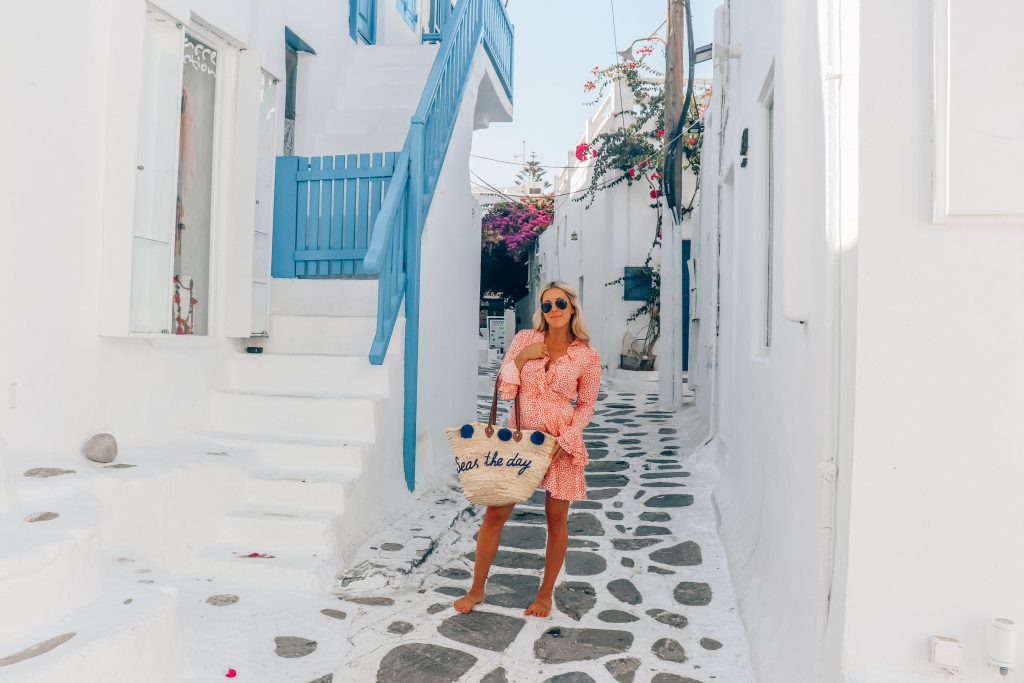 # 4 THE WINDMILLS
Though they look a little seedy up close, these windmills not only are one of the main attractions of Mykonos but they also boost the best views of Little Venice and the water! We came in the morning but I would recommend coming at nighttime when you can mosey on down to Little Venice for cocktails after!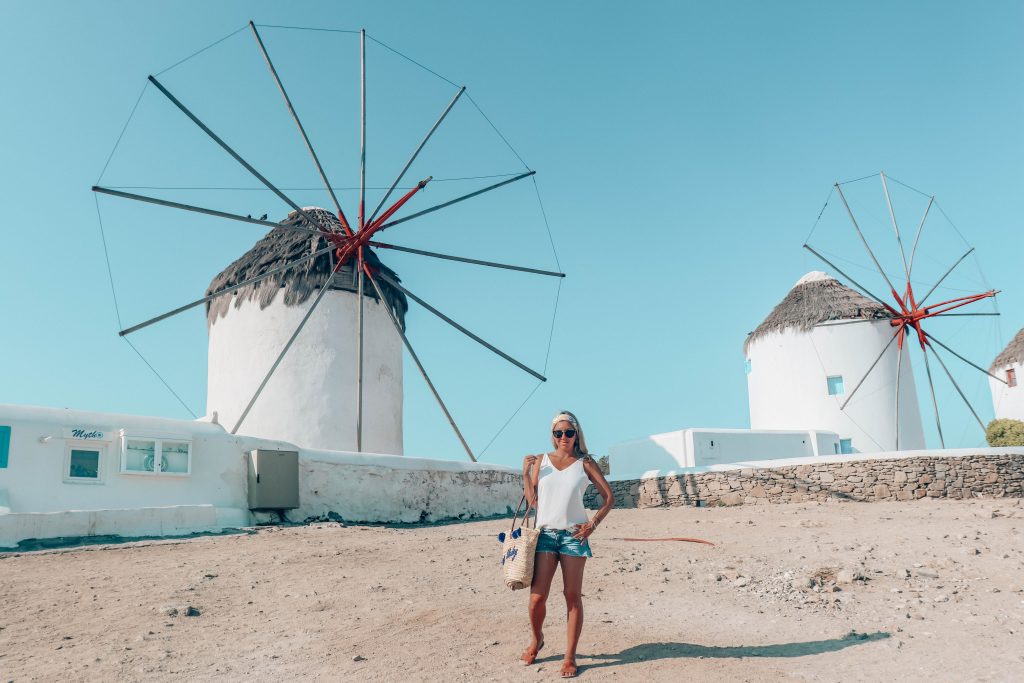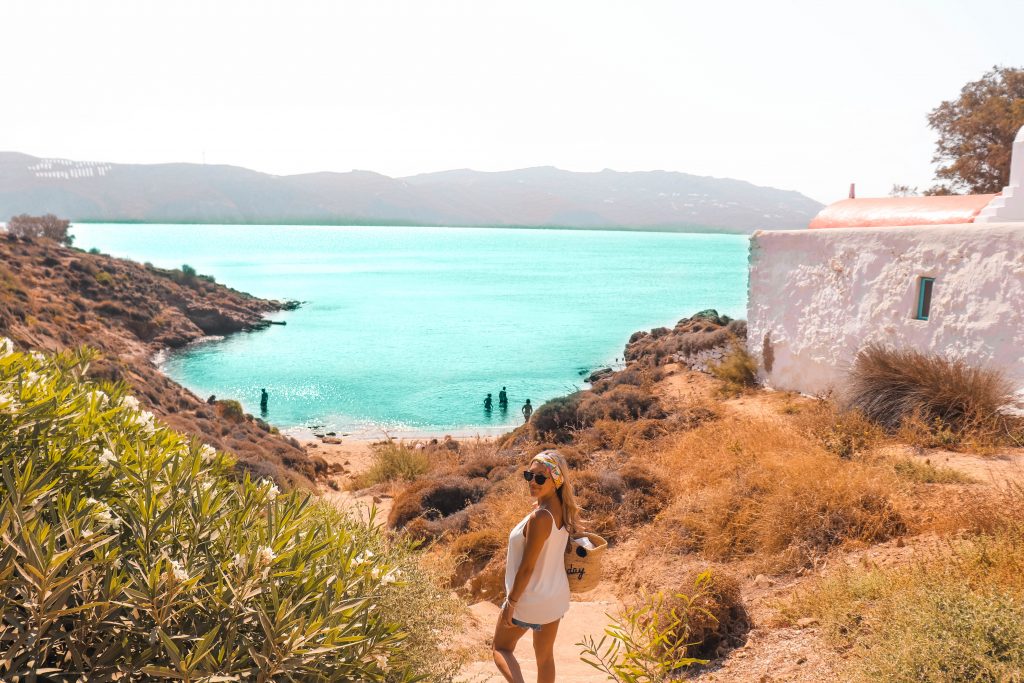 #5. STUNNING BEACHES
When you think of Mykonos, you don't automatically think of beautiful beaches but there sure are a few! Agios Sostis beach was my FAV and the water is literally crystal clear- highly recommended!