When you live in Canada, you can almost guarantee that your skin will start getting dry once the winter hits. The same is true when you travel often and are sitting on a plane for 8 hours! I used to wait until my skin was as dry as the desert and then scramble to try to reverse the damage! Nowadays I have learned from my past mistakes and am ready to go with the right products come winter or before I take off for a big trip! My normal skincare routine isn't enough to keep my skin from getting dry and needing moisturizing so I do the following: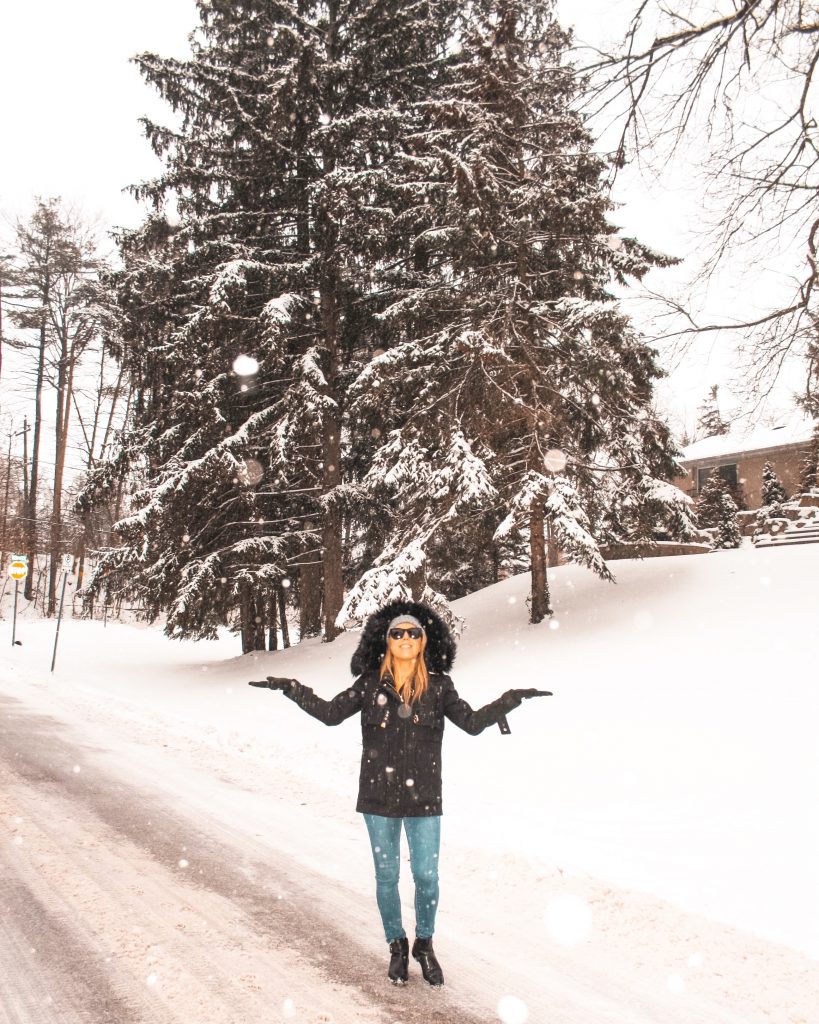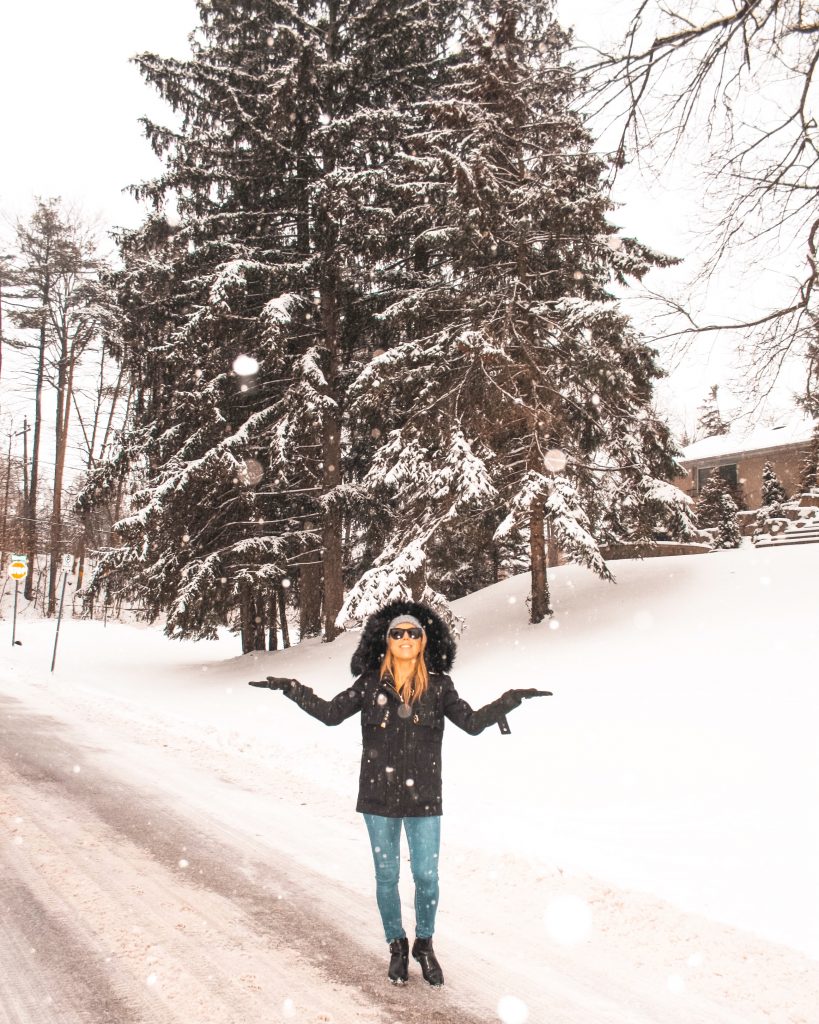 #1. OVERNIGHT APPLICATION
It's not a shock that while we are sleeping, our skin loses moisture- especially when we are rubbing it against a cotton pillow sheet all night! I use the Belif brightening mask  about once a week to really lock in the moisture and I am obsessed! If you follow me on Instagram, you know that I am constantly raving about Korean beauty products and this entire line is one of my favs. As a traveler, I also LOVE their mini pack for all my trips. If I am on a long flight, I will go into the plane washroom and go through all the steps! You can purchase it here! Also perfect if you want to sample out some of their products before committing to their regular sized bottles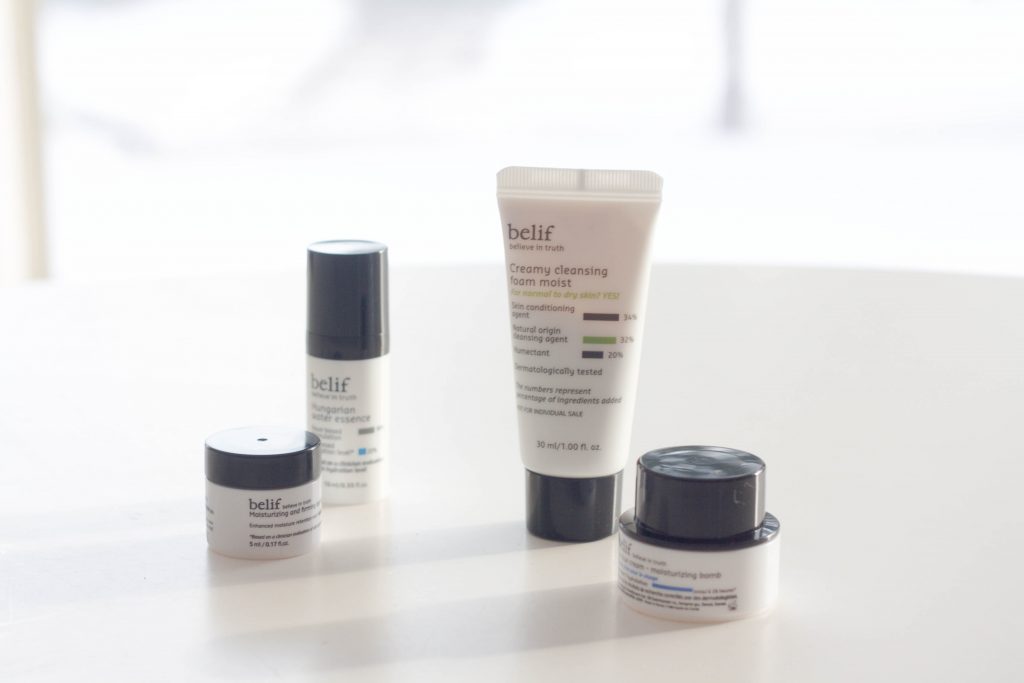 #2. USE SUNSCREEN EVEN IF THE SUN IS NOT OUT/ITS NOT WARM
I used to fail at this so hard but now putting on sunscreen is just part of my regular routine. I am constantly outside walking our dog and let me tell you friends- the winter wind is not cool. Besides getting into my bones, it makes my skin SUPER red and sucks all the goodness out of it. My sunscreen now acts like a shield against it. I showed you one of my favorites in my Gift Guide for the traveler! Another favorite though is the Shisheido brand which I always get in 50F!
#3. ALL OF THE FACE MASKS
I am a face mask junkie all times of the year but I normally amp this up in my winter skincare routine or when I am travelling. It is not uncommon for me to be on a plane in a full blown white (Jason from Halloween) looking facemask. Ain't no shame in the game! See also: Embarrassed Husband
I recommend using either: Shangpree Gold Face Masks for creating an illuminating glow, Dr Jart Hydra mask (This is honestly equivalent to your skin drinking water – or so it feels like that!) and the Belif Auqa Bomb for a gentle one that doesn't irritate your skin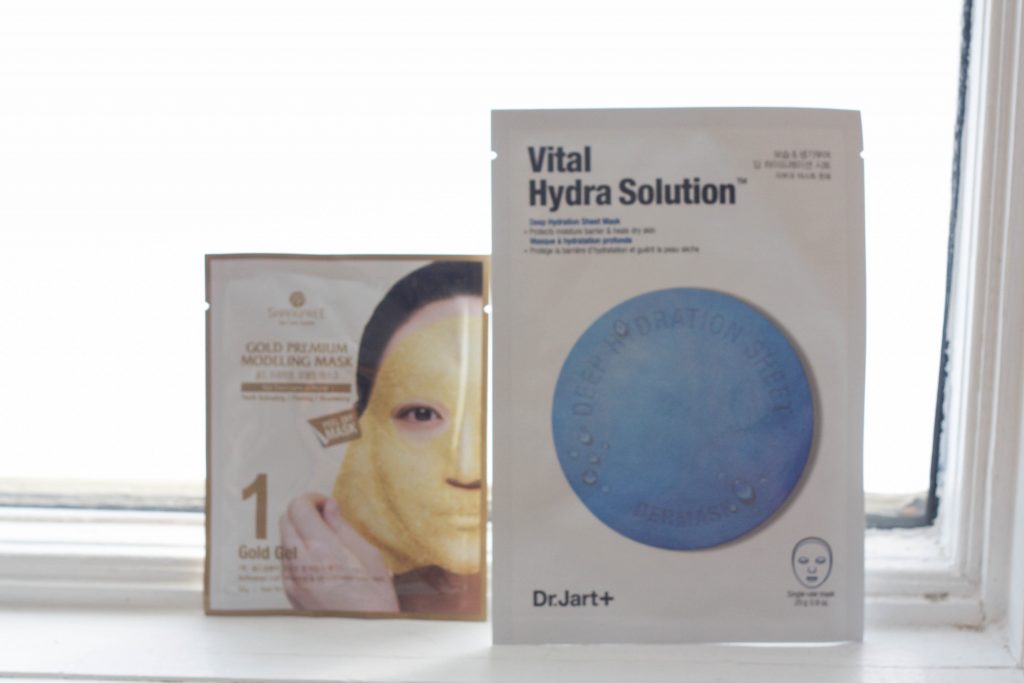 #4. LIP BALM ALL DAY EVERYDAY
Just like the skin on your face, the cold winter air can affect the skin on the lips causing them to get dry and flaky. When this occurs, licking your lips may provide temporary moisture and relief but this actually makes them drier. PRO TIP: Use a Toothbrush on your lips and rub gently on them ( with some warm water). Right after you are done this apply some lip conditioner/balm. I know its a generic one but I love the Sugar Advanced Therapy Lip Chap.
#5. EXFOLIATE
How will the moisture seep into the skin if there is dead skin cells on top? Exfoliating 1-2 times a week is key to brushing all the dead/dry cells off your face to create a smoother and more hydrated surface. I used to think this was wrong because I had dry skin but it's not the case. One of my favourite's is the Caudalie Deep Cleansing Exfoliator as its very gentle on my sensitive skin!