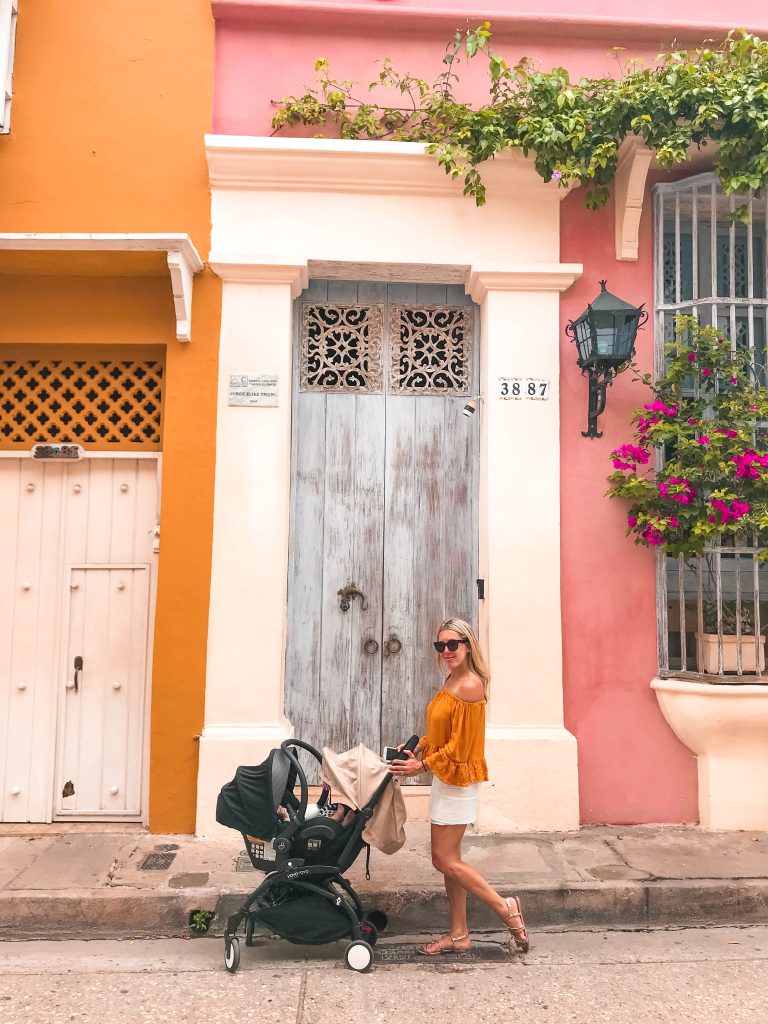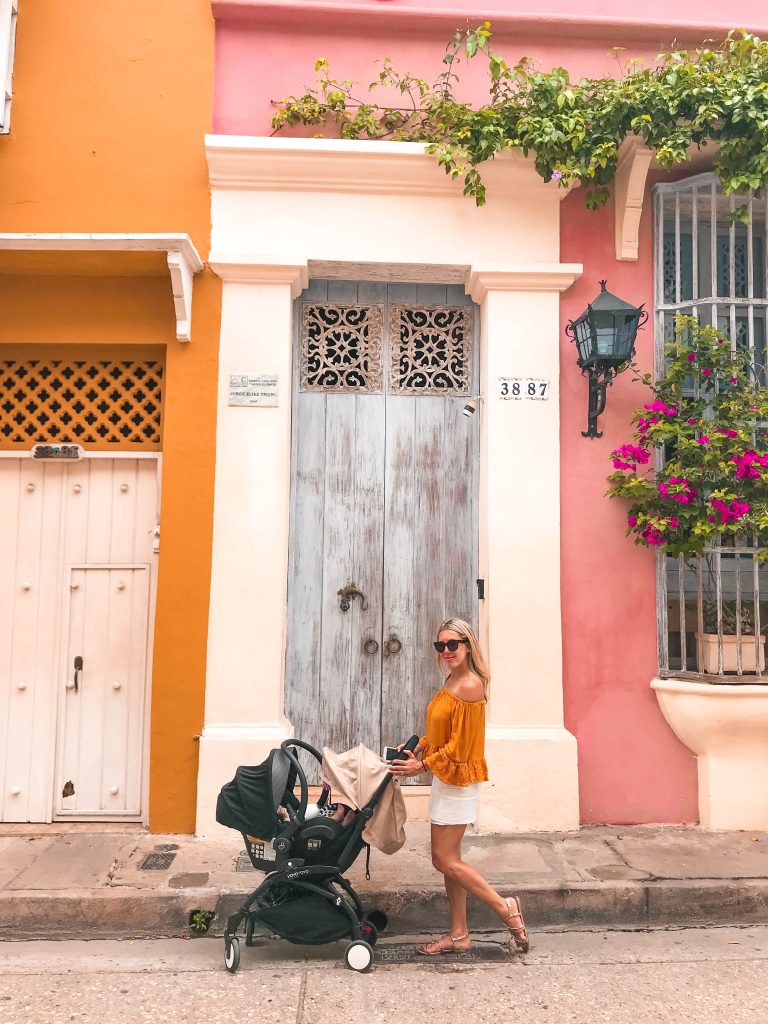 Since we have been on a few more trips now since my last travel/baby post, I wanted to share an updated list of things that have been super helpful to us!
I have started to see that each trip requires different things depending on what stage Chloe is in and I have learned new things after each trip that work well!
We recently got a Baby ZEN YOYO + stroller and are SO happy with it! We took it to Colombia with us and it powered through the uneven and bumpy streets like it was nobodies business! We found it more sturdy and stronger than our previous travel stroller yet it was somehow more compact and lightweight! Win-win!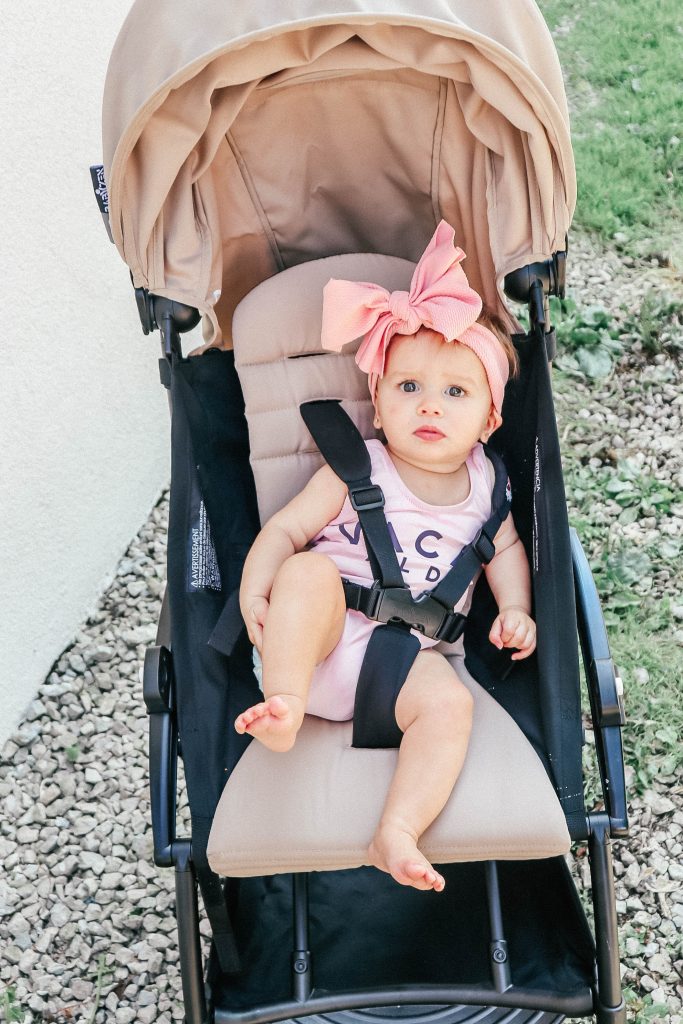 Other features we love about it:
-Reclines up to 145 degrees so Chloe was able to nap on the go at time, suitable up to 4 years of age , less than 7 KG in terms of weight, can store in the overhead compartment on the plane, protective travel bag that also doubles as a backpack, works with our carseat very easily and has a big canopy that is UPF 50+
Besides the stroller, we do not bring any sort of bigger equipment with us. Most hotels have cribs and when we are on vacation, we have let Chloe co-sleep when needed! We never allow this at home but if there is anything I have learned so far it is that you have to be flexible when travelling with a little one! We never bring a dock a tot or swing etc because it would likely get used very miminally! We packed our Rock-it rocker that we attached to her car seat or stroller and it was awesome at giving a bit of movement to her without dealing with a full on other contraption!
We did find that the Slumber Pod though was a slightly bigger item that was worth packing! Chloe is sensitive to light/noise and this thing is genius! It allowed us to have some lights on and enjoy our room when Chloe went to bed earlier than us. Some hotels have black out blinds and of course you can pack your own but that works for the WHOLE room. It sucks as parents having to creep around in the dark because of your baby and the Slumber Pod reduces this big time!!! It is a bit more pricier though- only con!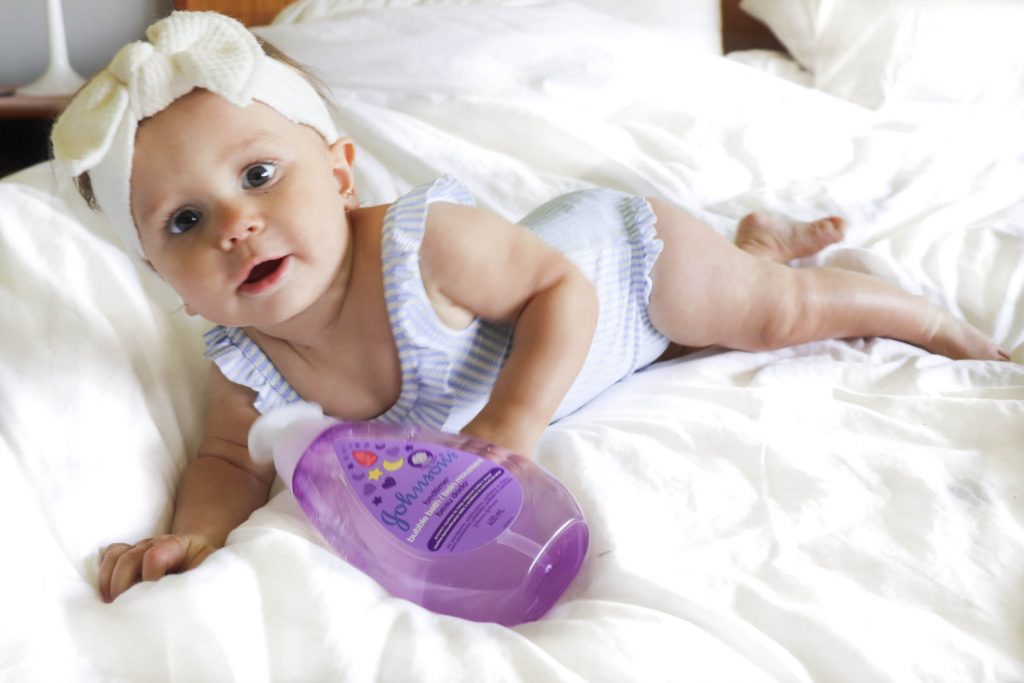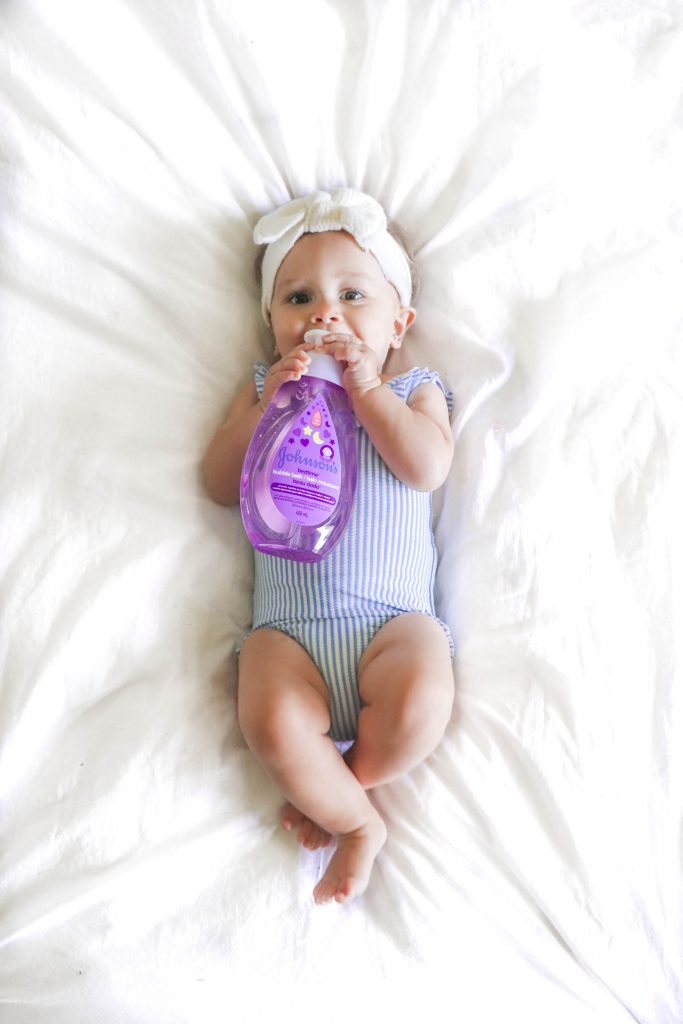 We also love a few smaller items that are must brings for us! We ALWAYS pack her Johnson and Johnson Lavender Bubble bath. We try to stick to her nighttime routine as much as possible and at home we start her bedtime routine with a bath. We have been using Johnson and Johnson the last few months and we absolutely love this bubble bath in particular. I mean…who wouldn't love to smell some dreamy lavender before bed? Even though we take Chloe out for dinners with us ( and pray that she falls alseep), we still have her nighttime routine of bath, feed and book before placing her in the carseat to head out. This increases the likelihood of her passing out!!
If you are going to a hot climate, I recommend having some sort of sippy cup for some water on the go. We love our Philips Avent Sprout Cup at her age. It's easy to clean, doesn't leak and has REALLY helped her with holding and feeding drinks herself!
Lastly and probably the most weird thing that we bring is Dog/Cat Pee pads! Some people laugh at this when I tell them but honestly they are the BEST! Changing tables are dirty as hell not only in airports but also in dodgy washrooms on the road so I always whip one out to change her on it and can dispose of them!
We also love to pack a good amount of toys for the flights and if you are looking for the best travel toys for babies, I suggest taking a look through this list here
BELOW IS A LIST OF EVERYTHING WE TOOK ON OUR LAST GETAWAY PLUS A FEW OTHER ITEMS WE LOVE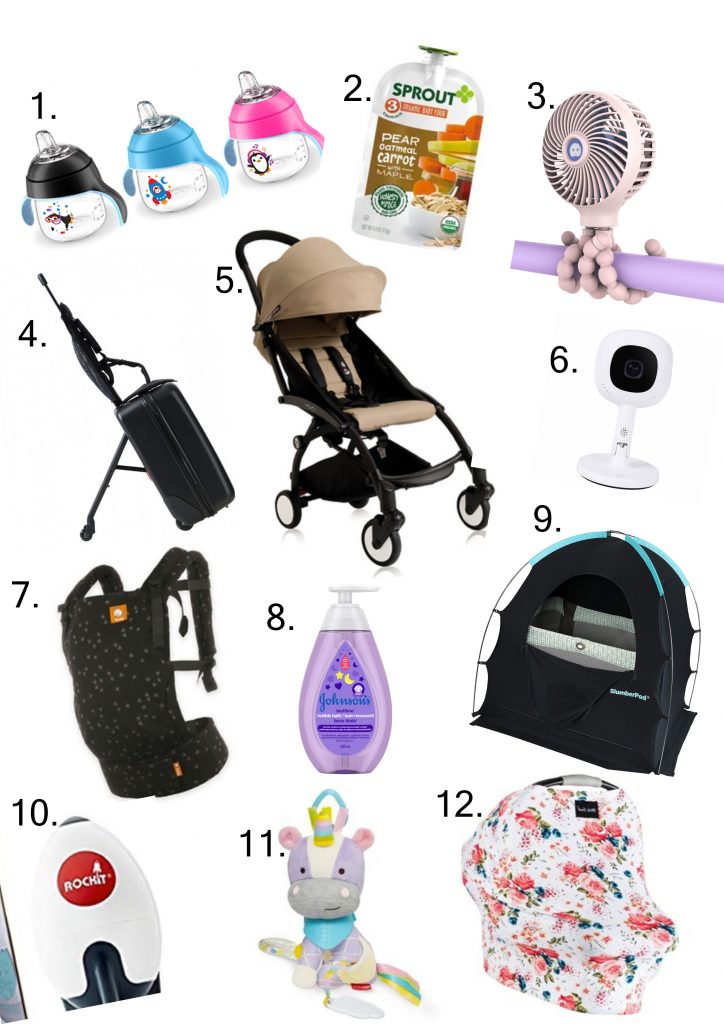 1. Phillips Avent Sprout Cup/ 2. Sprouted Food Packs/ 3. Stroller Fans /4 . Mountain Buggy Bagrider/ 5. Baby Zen Yo-Yo/ 6. Nanit Camera / 7. Tula Carrier /8. Johnson and Johnson Lavender Bubble Bath/ 9. Slumber Pod / 10. Rock it Portable Rocker / 11. Skip Hop Small Toyshttps://rstyle.me/~aUfrP/ 12. Milk Snob Car Seat Cover/Nursing Cover