#1. WYNWOOD WALLS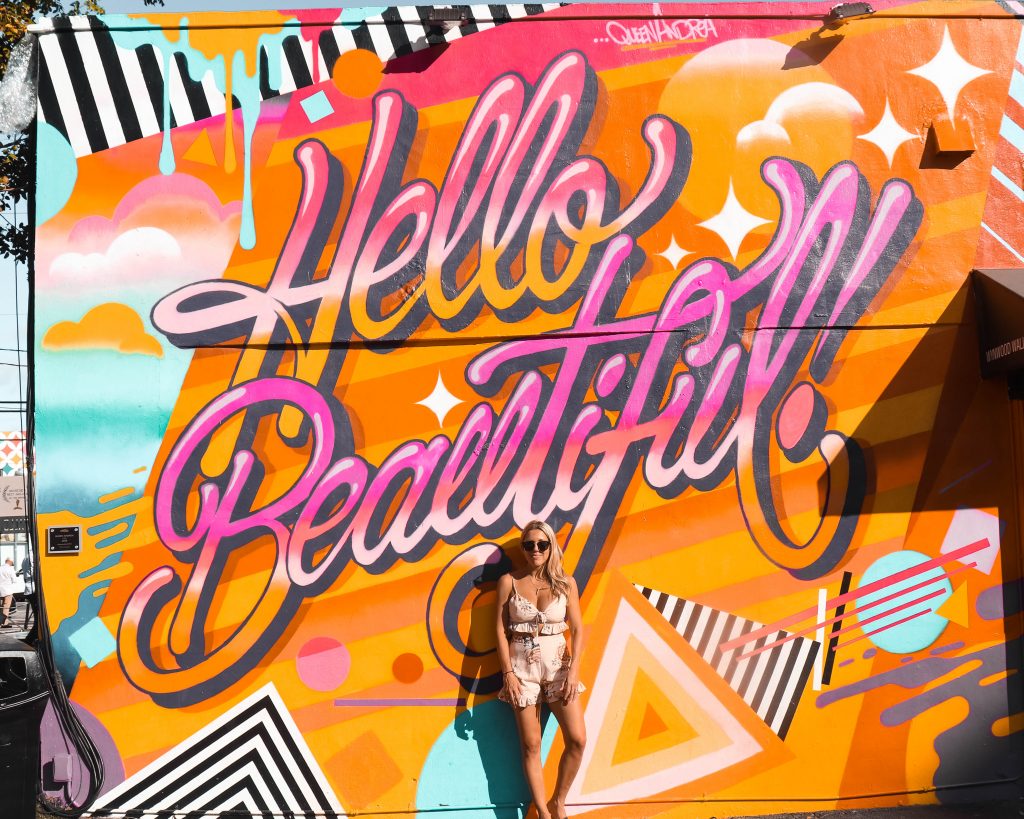 Wynwood Walls is the most photographed neighborhood in Miami- hands down! The official address will lead you to the "official Wynwood Walls" which is great but some of my favourite murals are in the surrounding streets. There is also so many cool and new restaurants in the area.
#2. SOUTH BEACH LIFEGUARD POSTS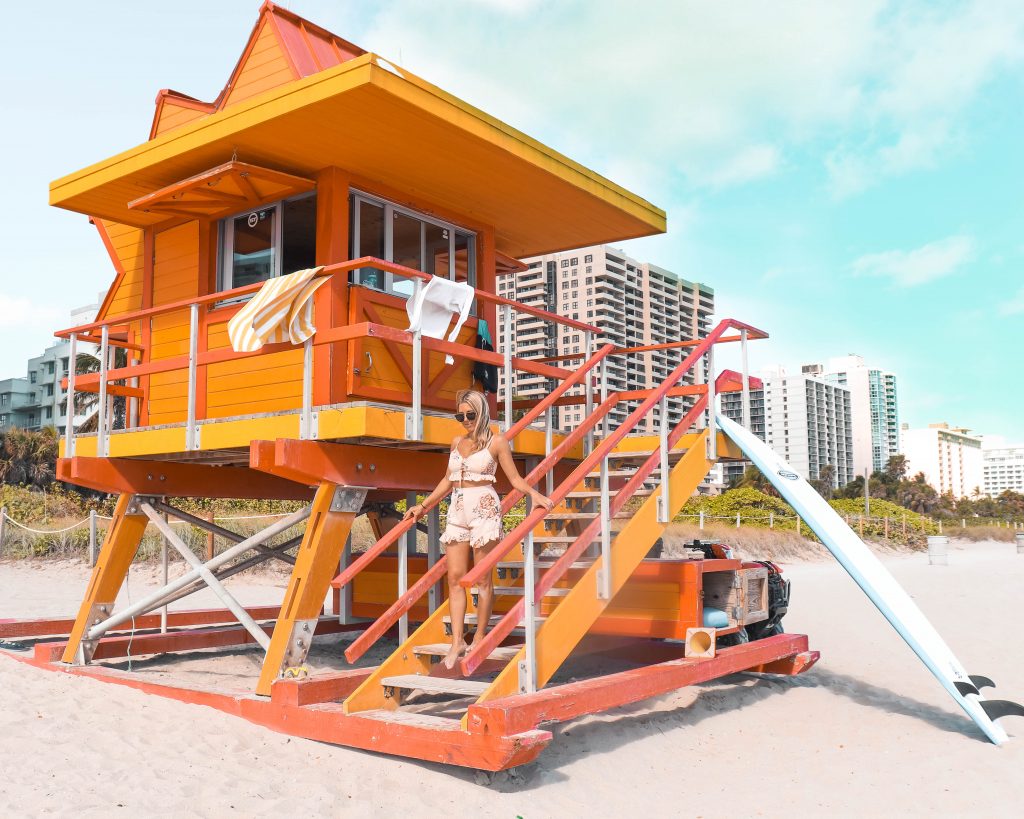 Littered along South Beach, the lifeguard stands here are all unique pieces of artwork that are painted in bright colors. There is an orange one, pink one, red and white one etc!
South Beach can get pretty busy during the day (especially on a sunny day!) so make sure you arrive early in the morning or late afternoon if you want to take photos of the lifeguard stands.
Address: Anywhere on the South Beach strip! This one in particular is out front the W hotel!
#3. ART DECO DISTRICT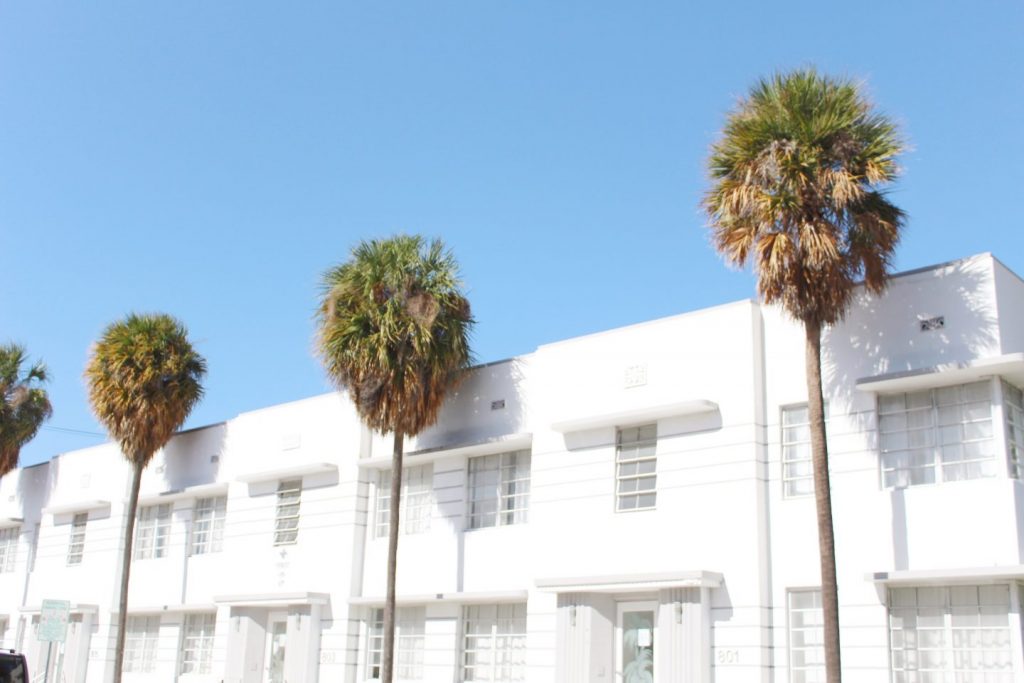 This little section of Miami is known for its pastel colored Art Deco buildings- a design lovers dream pretty much! There is a walking tour that takes you to some impressive spots but you can also explore on your own to see the stucco restored buildings
Address: You can find art deco buildings in a lot of places but the biggest concentation of them are at Ocean Drive, Collins Avenue, and Washington Avenue — from about 6th to 23rd streets.
#4. DREAMER MIAMI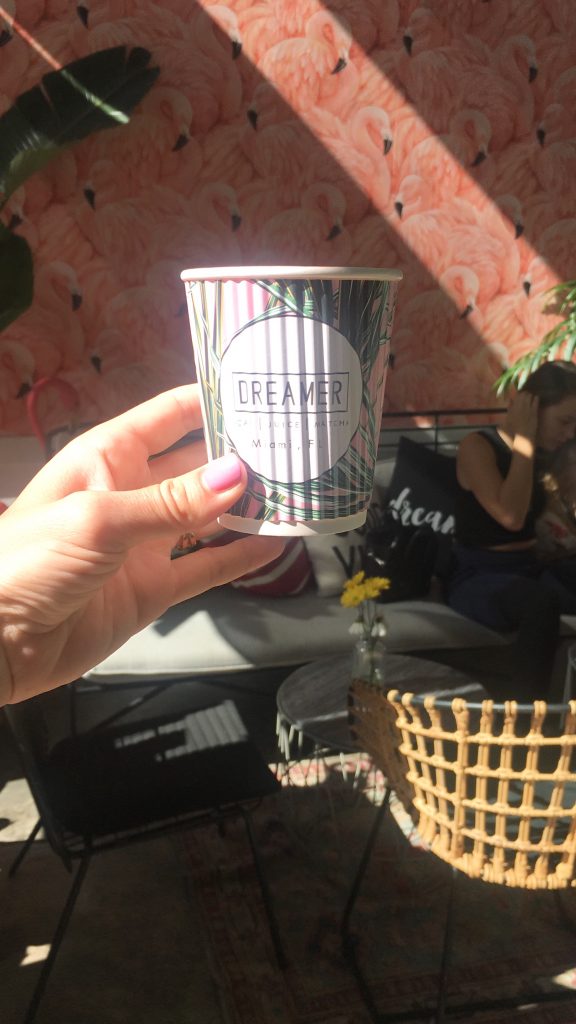 This is the popular Acai spot that you pretty much see all over Instagram!! Snag the couch area for the classic backdrop…or really grab a seat anywhere in there for a cute photo!
Address: 1225 20th St Ste1, Miami Beach, FL 33139
#5. BROKEN SHAKER AT THE FREEHAND MIAMI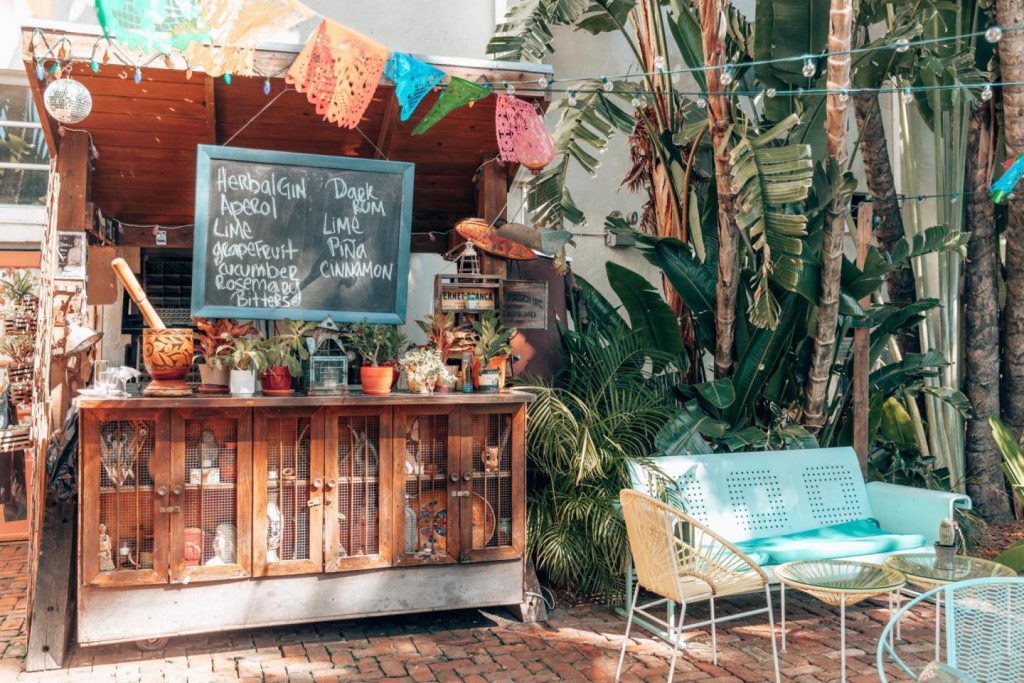 If modern hostels are your thing, then the Broken Shaker at the Freehand is the right spot for you. Decked with string lights and eclentic decor, it is an Instagrammer's dream!
Address: 2727 Indian Creek Dr, Miami Beach, FL 33140
#6 LITTLE HAVANA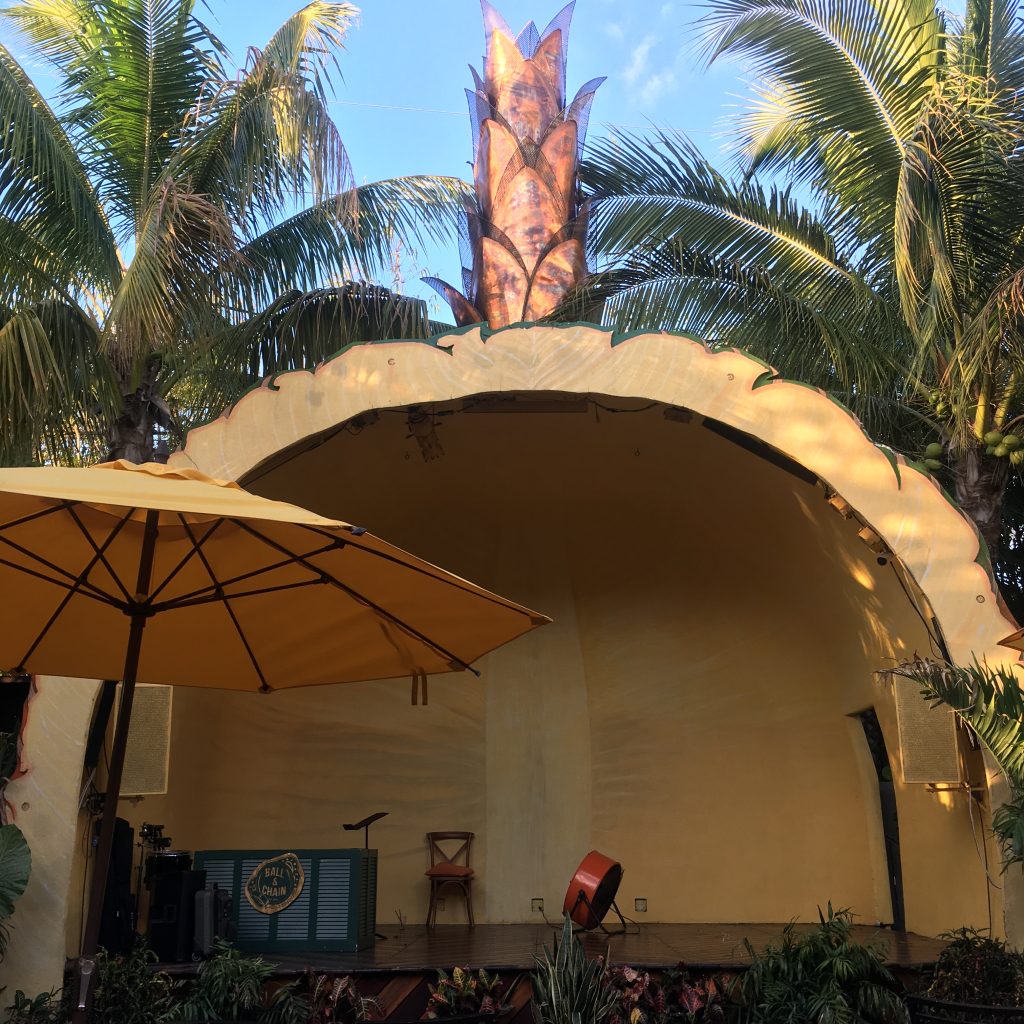 Little Havana aka The Cuba of Miami makes you feel like you are in a sultry section of Cuba. The little strip is filled with Rum Bars, Cigar shops, Live Music Restaurants and more! One of the most iconic places is Ball and Chain pictured above that houses a gigantic Pineapple Band Dome ! The mojitos are pretty delish as well;)
Address: 1513 SW 8th Street Little Havana