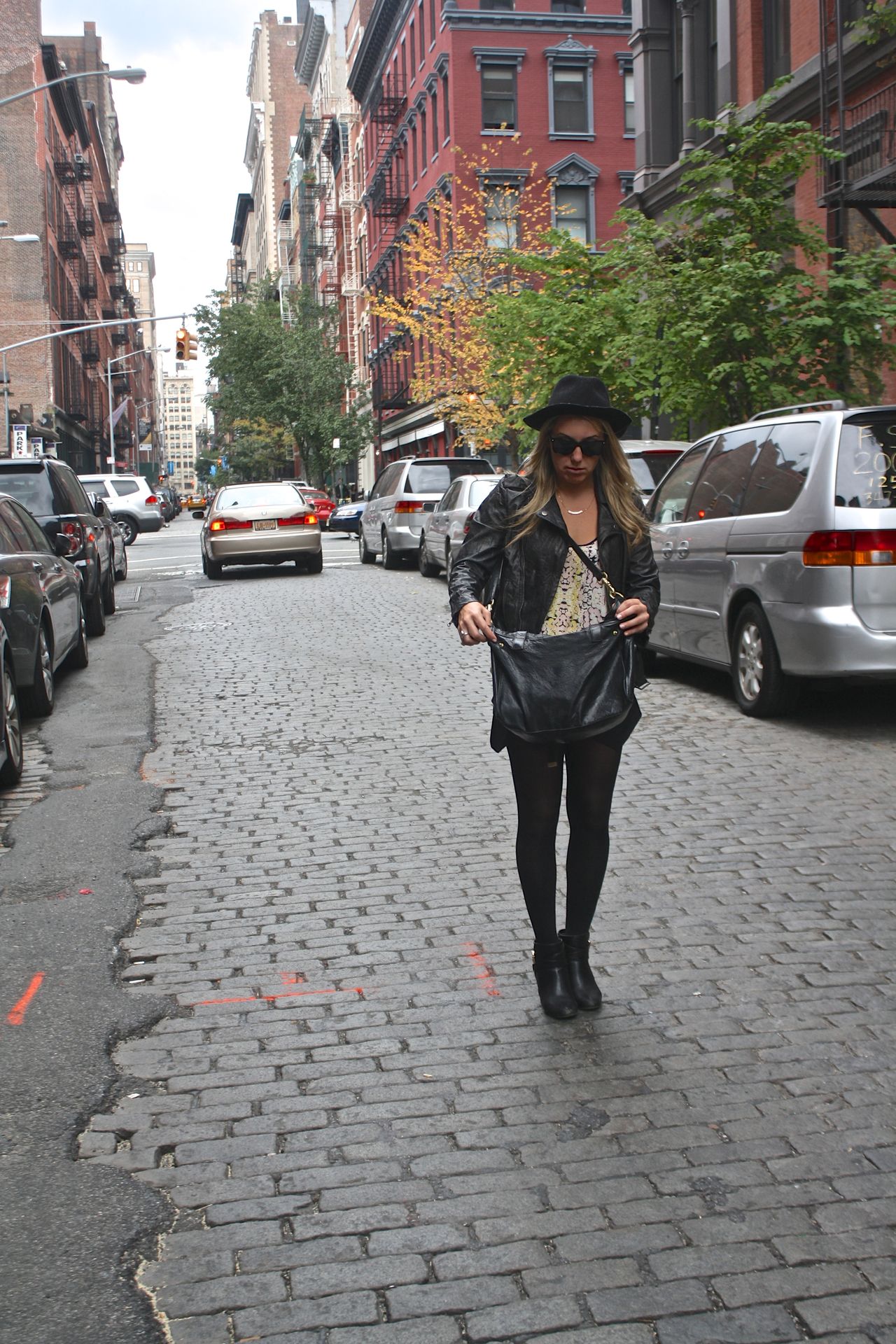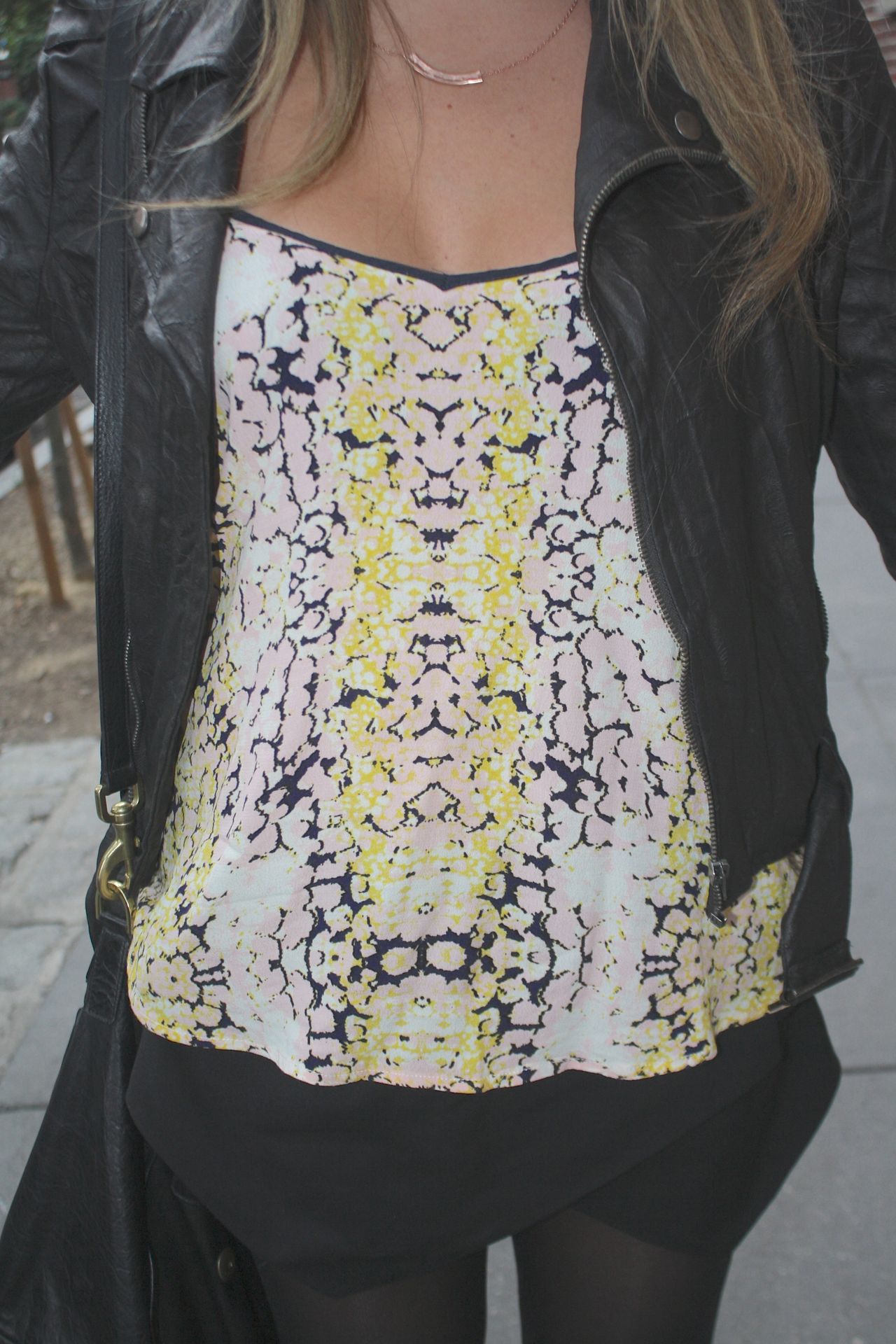 Skirt & Hat: Zara, Tank:
Sam and Lavi from Eluxe, Necklace: Isabelle Grace, Shoes: Target, Bag: Mulberry
Dancing around one of my favourite parts of New York- Soho! Not entirely sure if it's because I love the vibe in this area and all the stores or if it's just because I am obsessed with cobblestone roads. Why can't every street be cobblestone?
I brought all of these pieces with me on my recent NYC trip because each piece is a serious favourite of mine. They are all so versatile and can be paired in so many ways. I purchased this Sam & Lavi tank from eLUXE in the summer but man oh man…I cannot stop wearing it. Another thing that hasn't left my body is this Isabelle Grace necklace. So dainty and delicate and the best part about it is that 70% of the proceeds are donated to Breast Cancer. Love.