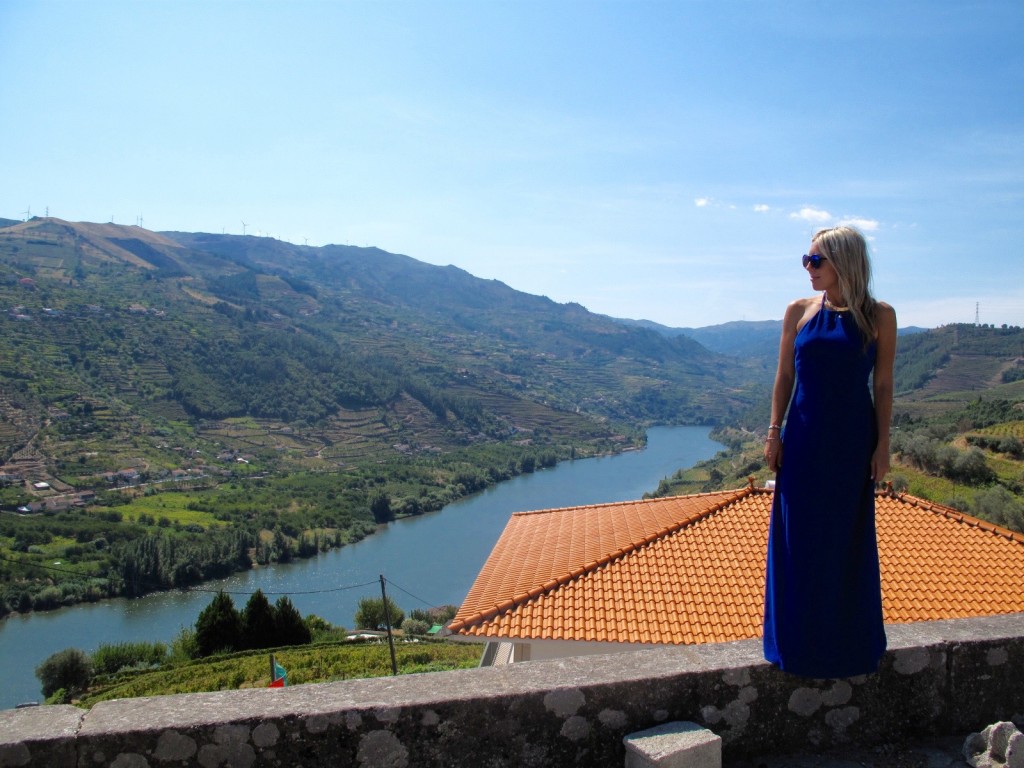 When I used to think of port wine- I would associate it with old men who smoke cigars and eat cheese by the pound. My perception of this changed after visiting the oldest wine region in the world-the Douro Valley and learning more about the unique wine blend of Port.
We landed in Porto bright and early and immediately hopped into a car and drove 2.5 hours inland through some winding and i mean WINDING roads. We were still slightly jetlagged and at this point- I just wanted to curl up in a blanket, have a motion sickness tablet and then eat a sandwich. As soon as we stepped outside of the car though- the long drive and exhaustion escaped us and we were overtaken by the beauty of the landscape.
The Douro valley is made up of terraced vineyards, green-brown mountains and the cherry on top- a glassy blue river that twists through the valleys below. It really is no wonder that it is a UNESCO world heritage site. I was worried that I needed to savour this viewpoint we were standing on but soon realized every view is a good view. Seriously.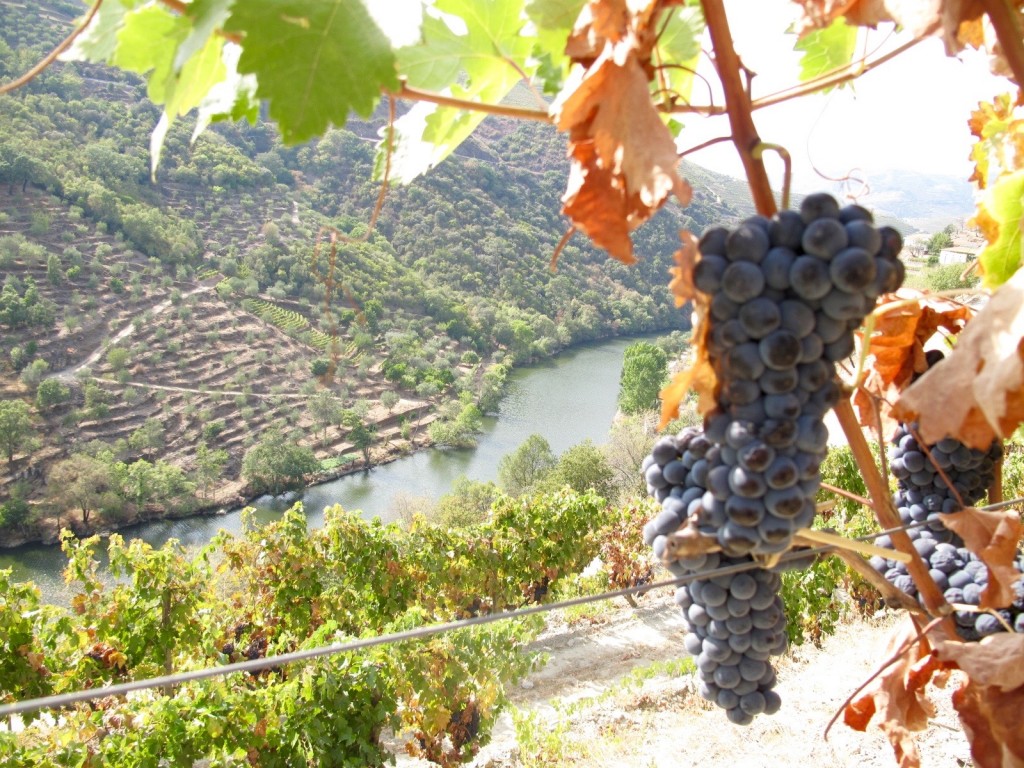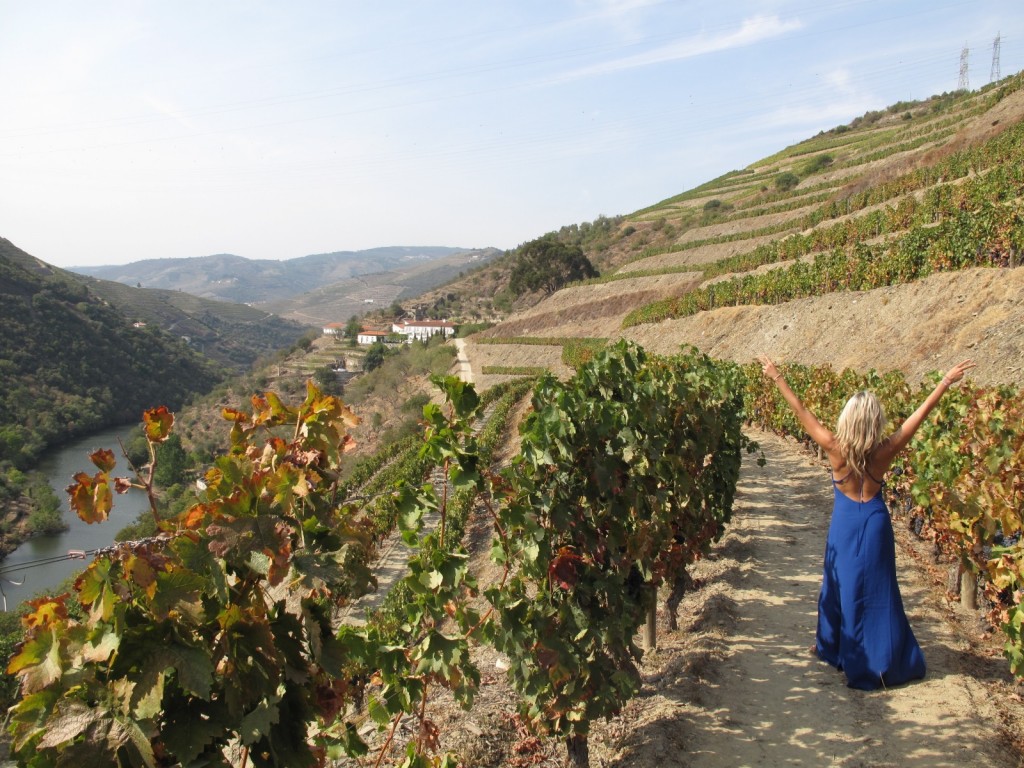 Unlike other wine regions I've visited- I felt that the wineries here or "Quintas" as the Portuguese call them- were less commercialized and had much more personality to them! Some of them were older estates that the original families lived on like Quinta De Pacheca– the first winery we visited. Here we ate a delicious 4 course lunch that was paired with port wine and came with another memorizing view of the hills.  Before drinking the port- I braced myself for a strong, sweet, alcohol heavy taste but was surprised to find my palette embracing it, enjoying it…and wanting another little bit.
We then made our way to our next stop which was called Quinta Do Panascal. Perched up at the top of the hilly terrain- this tiny, rustic and romantic place housed Fonseca Vintage Port from 1994 which was recognized by the Wine Spectator Magazine as one of the best wines in the world. NOT TOO BAD AT ALL!
Here we got to explore the place on our own so we found a seat in the vineyard and just took it all in. It was one of those moments that you don't forget and I could feel myself making a memory. Life's definitely not perfect but those few minutes were.
I would recommend the Douro Valley to anyone coming to Portugal. It would be a shame to miss it- truly…..but I would suggest spending a bit of extra money and staying over for the night to truly allow yourself to relax. Plus- the winding roads can get to you……..especially after many glasses of Port 😉
To visit the Douro Valley- please visit Visit Porto for more info and tips!