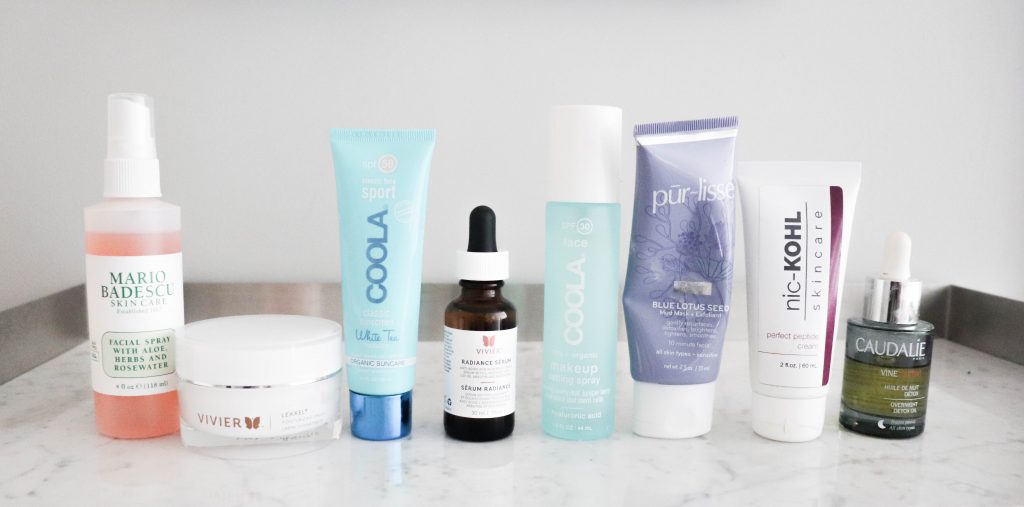 Let's face it- winter is rough on us physically AND mentally! You're more tired, you feel more sluggish and above all- your skin takes a beating!! My skin is sensitive so if I don't properly take care of it during these less than ideal months, it can easily turn super dry, flaky, red and make me look ten years older!
Here are some of the key products I am using ( and LOVING) to get me through the cold weather ( from left to right)
Although I broke down all my favourite products here, I should have placed them in the order I ACTUALLY use them! Basically I wash my face in the morning then I apply the Mario Facial Spray- Coola SPF- Vivier Radiance Serum, Vivier Moisurizier and then finally the Coola Setting Spray ( after make up)
At nighttime, I use the same products ( except the SPF products!) and add on the Overnight Oil after my serum and Nic-KOHL night cream at the very end of everything!!
You can shop all products below!!