If you have been reading my blog for a while, you know that I am a big advocate on packing only a carry on for trips! A lot of people have asked me HOW especially during our one month long honeymoon and to be honest, I don't find it that hard. I will have a more detailed post on it later but mainly it comes down to packing items that can be worn in different ways and that are easy to roll up!
Here are 5 of my recent vacation looks from my trip to Tulum:
#1. Billabong Shorts & a White Crop Top paired with earrings from Zaful
These earrings for starters can be worn more casually or with a dress like in look #5! The shorts are SO comfy and are great to just slip on when you are getting breakfast or going on a walk on the beach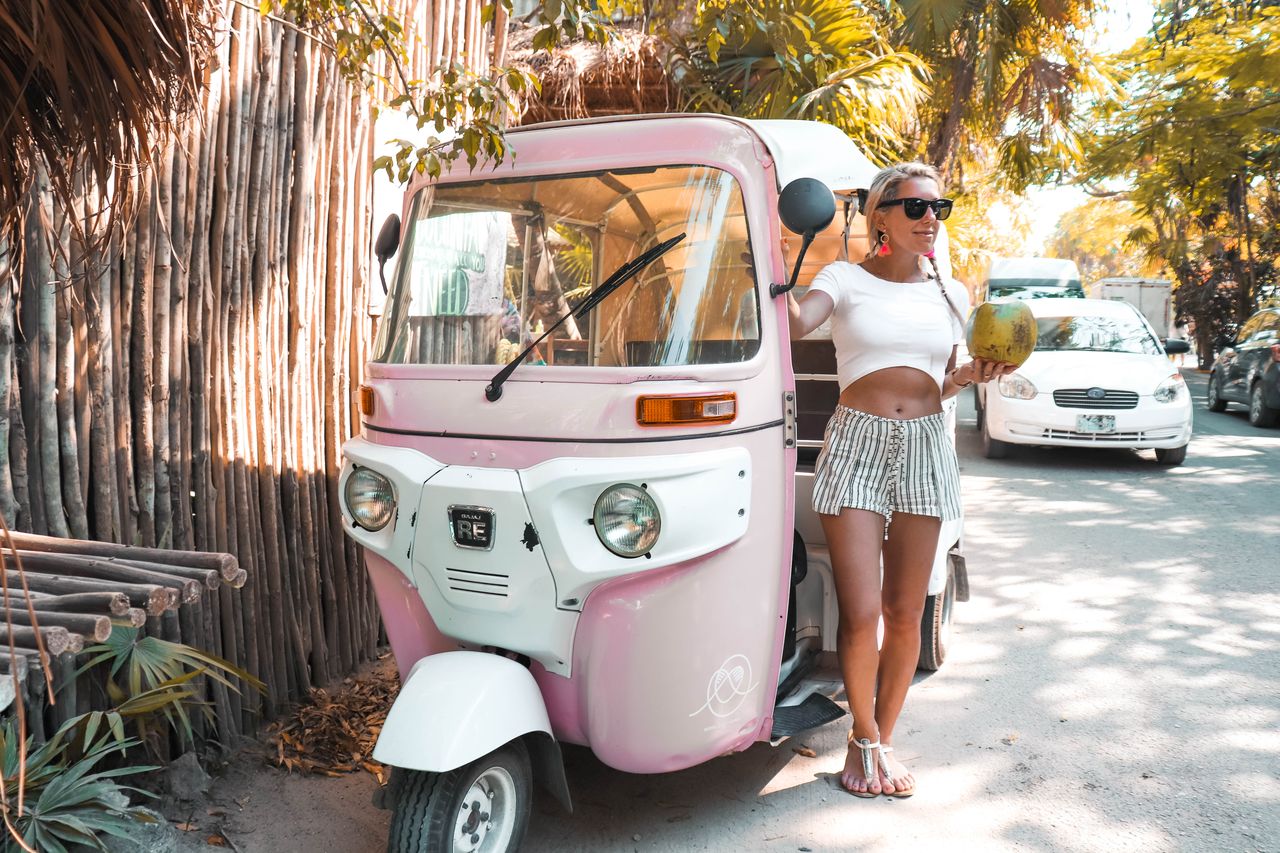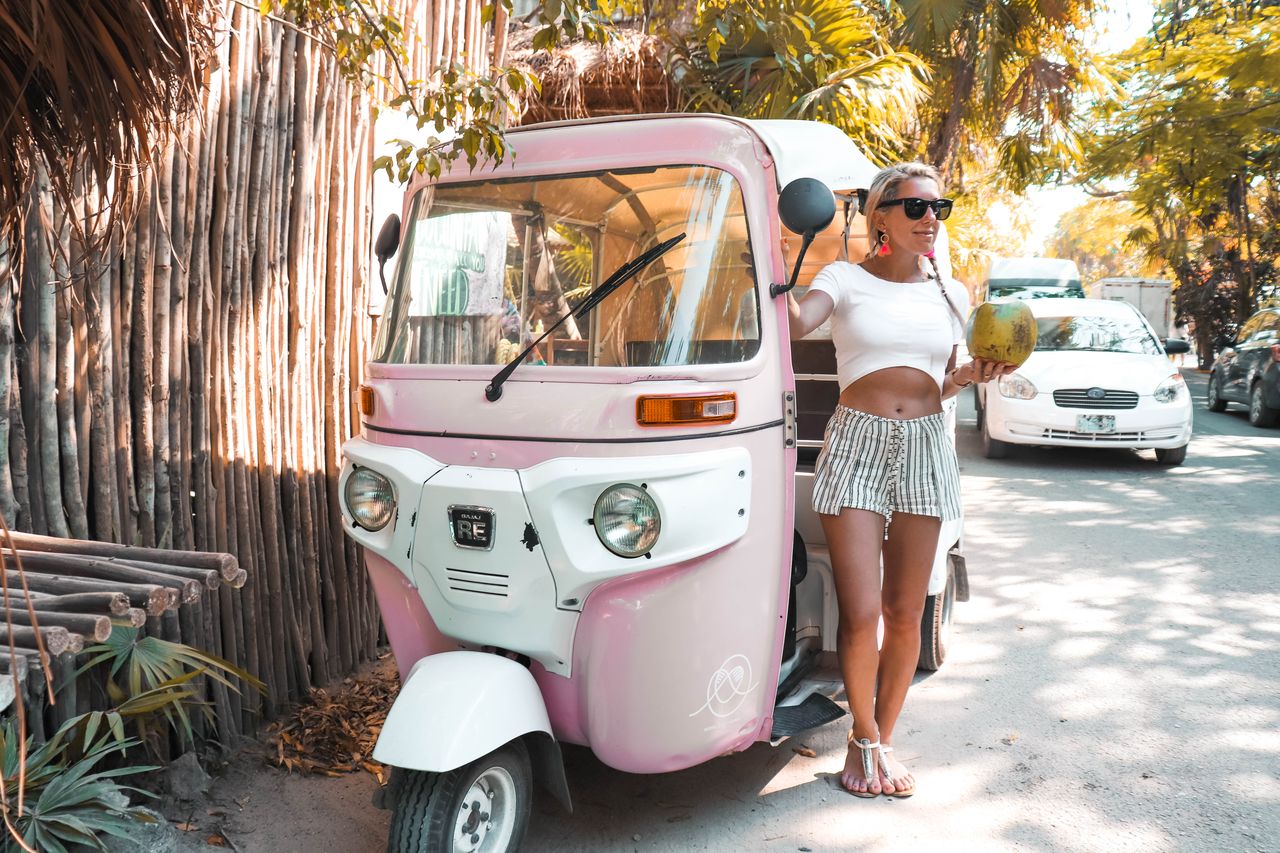 #2. My salsa shirt from Tobi
How FUN is this shirt from Tobi? It is not only perfect for any sort of vacation but it is nice to wear a long sleeve shirt at night to cover yourself from mosquitoes or to keep a bit warmer if it gets chilly. I paired them with jean shorts like in the photo below and then another time with a long black maxi skirt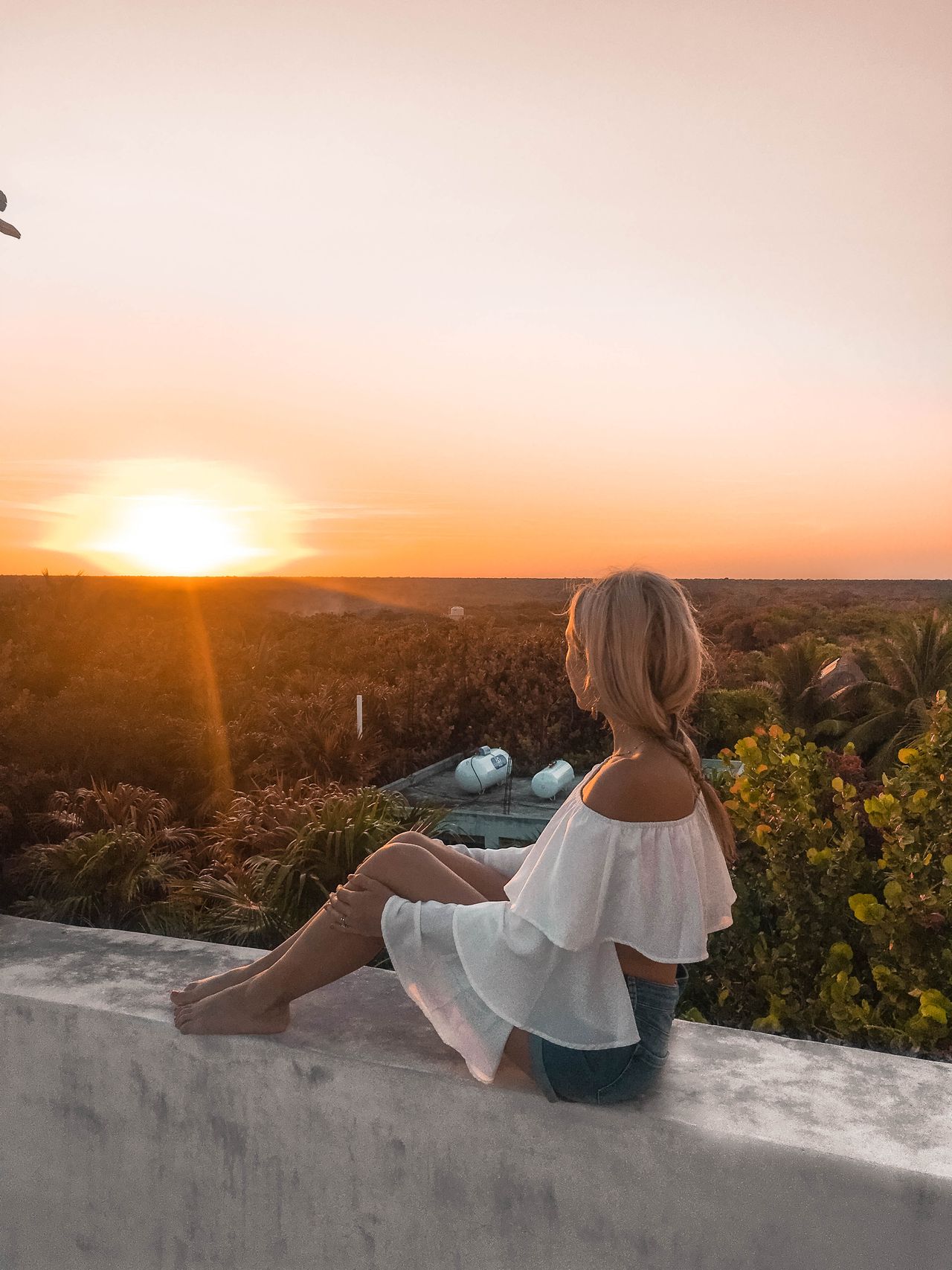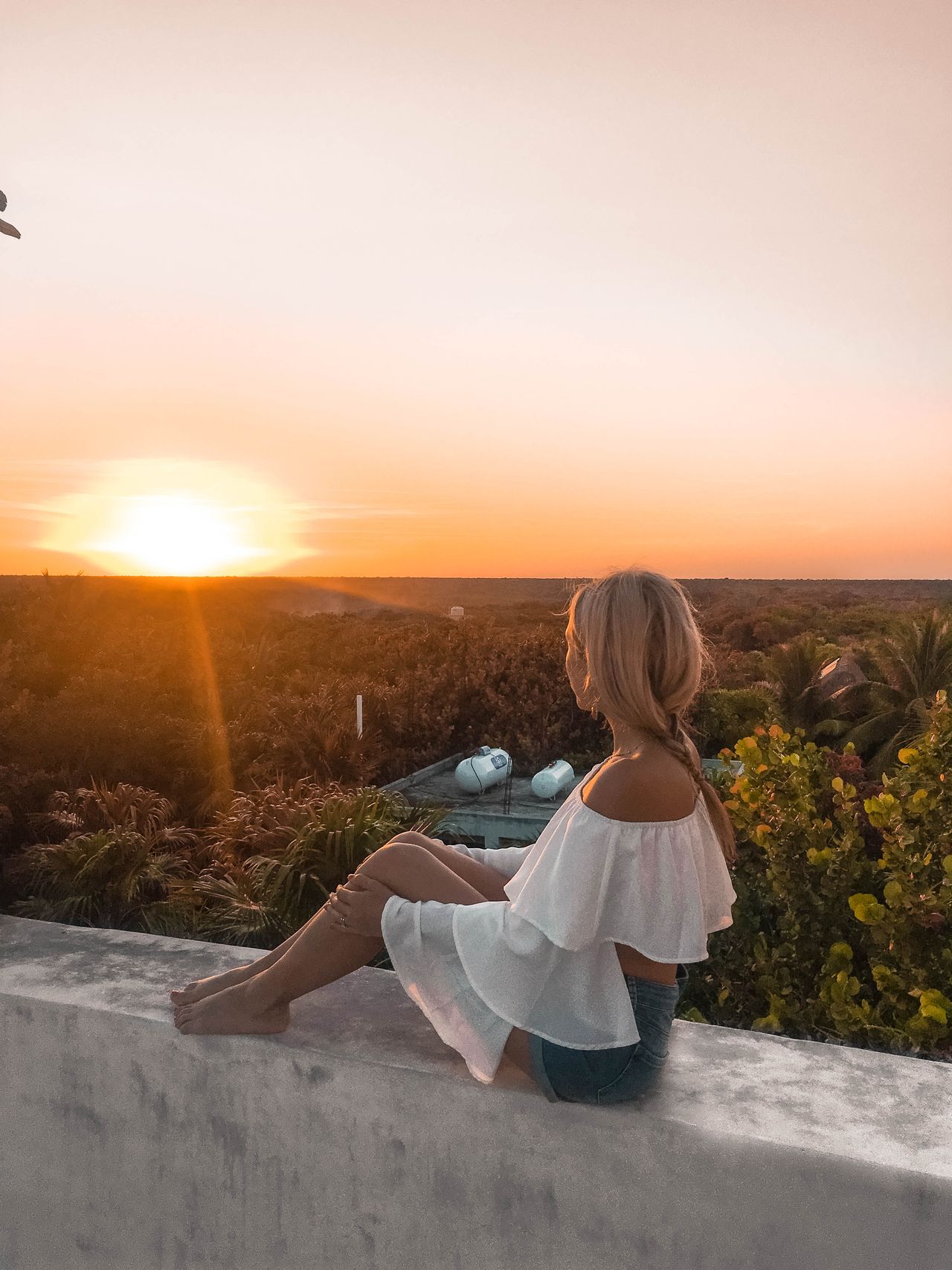 #3. Red Bodysuit from H&M
This is another staple which can be worn in many ways. I have worn it with actual jeans back home for a night out, a black mini skirt or white jean shorts. It fits perfectly and has some stretch to it which is always nice. The best part about this, is that it was $7.99. You would be surprised all the gems you can find in the basic section of H & M!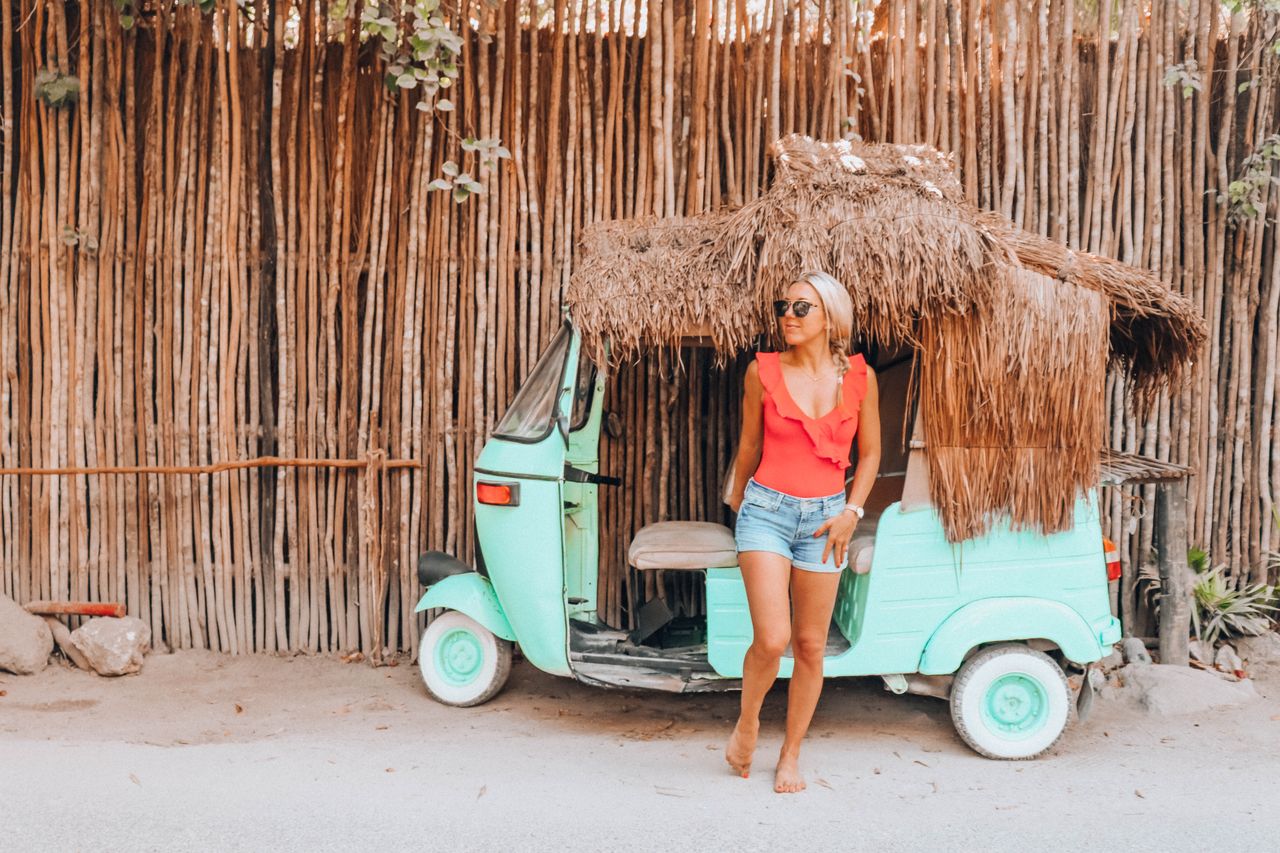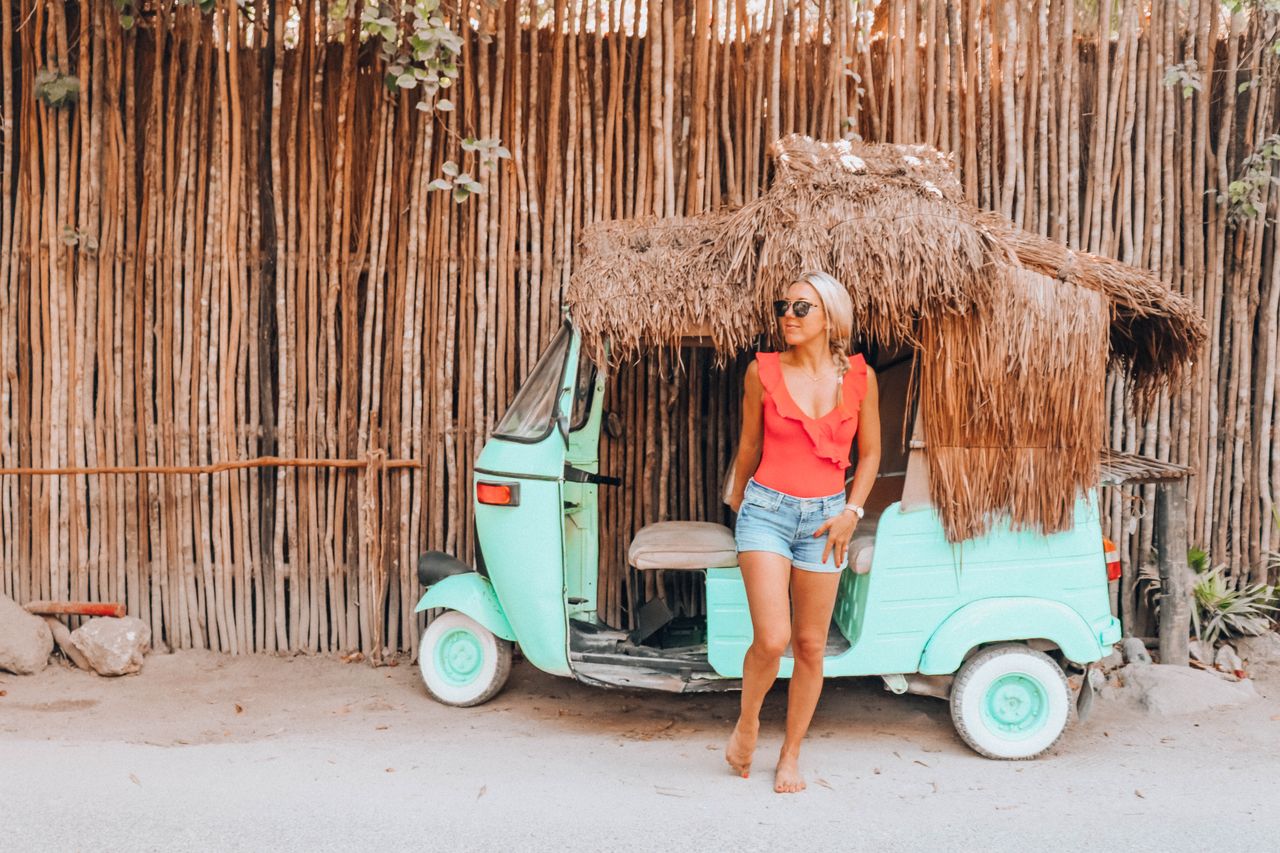 This is another versatile piece. I am showing it here as a beach cover up but I also wore it another night for dinner. I added a black belt to create a more fitted look and then wore it with wedges- voila!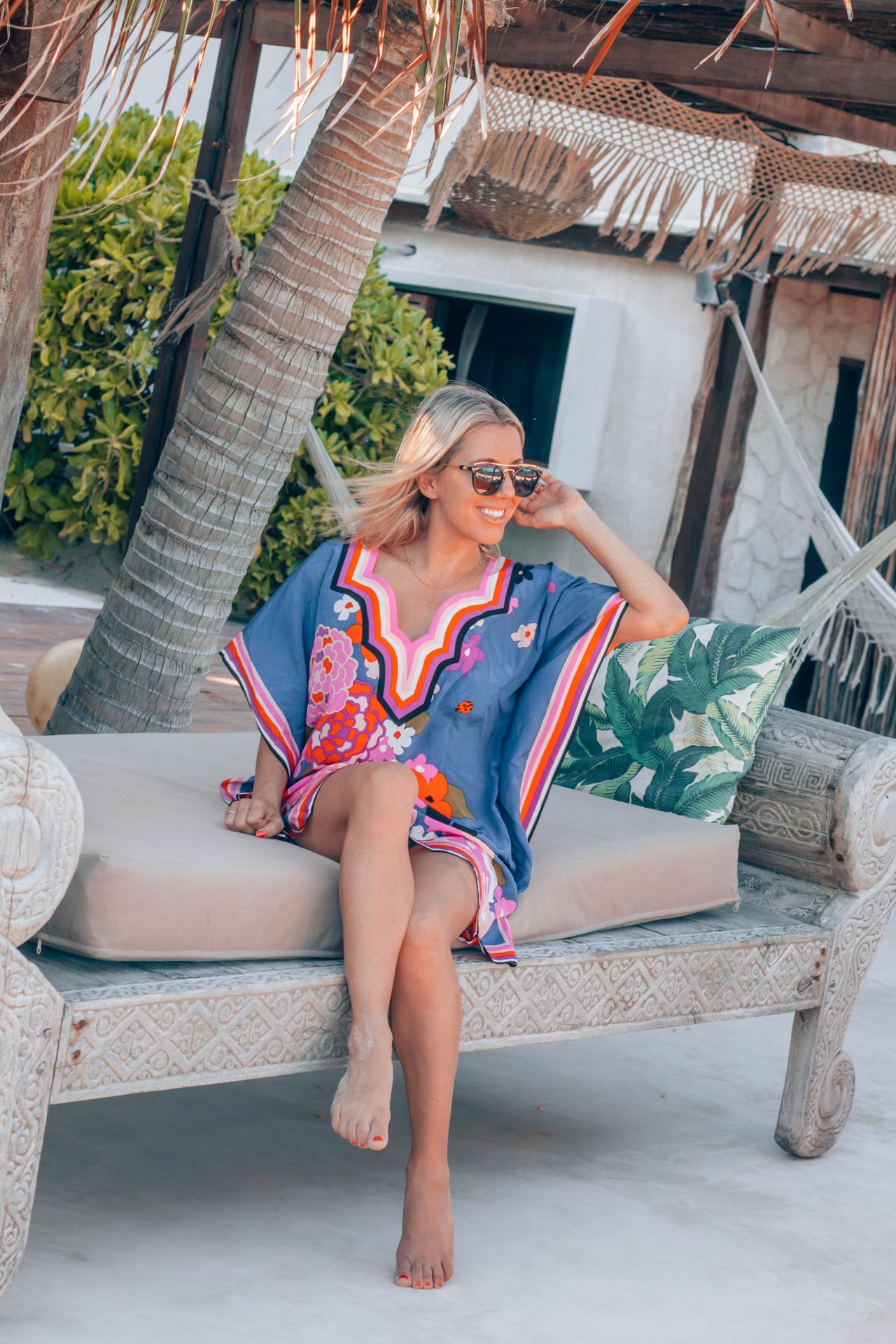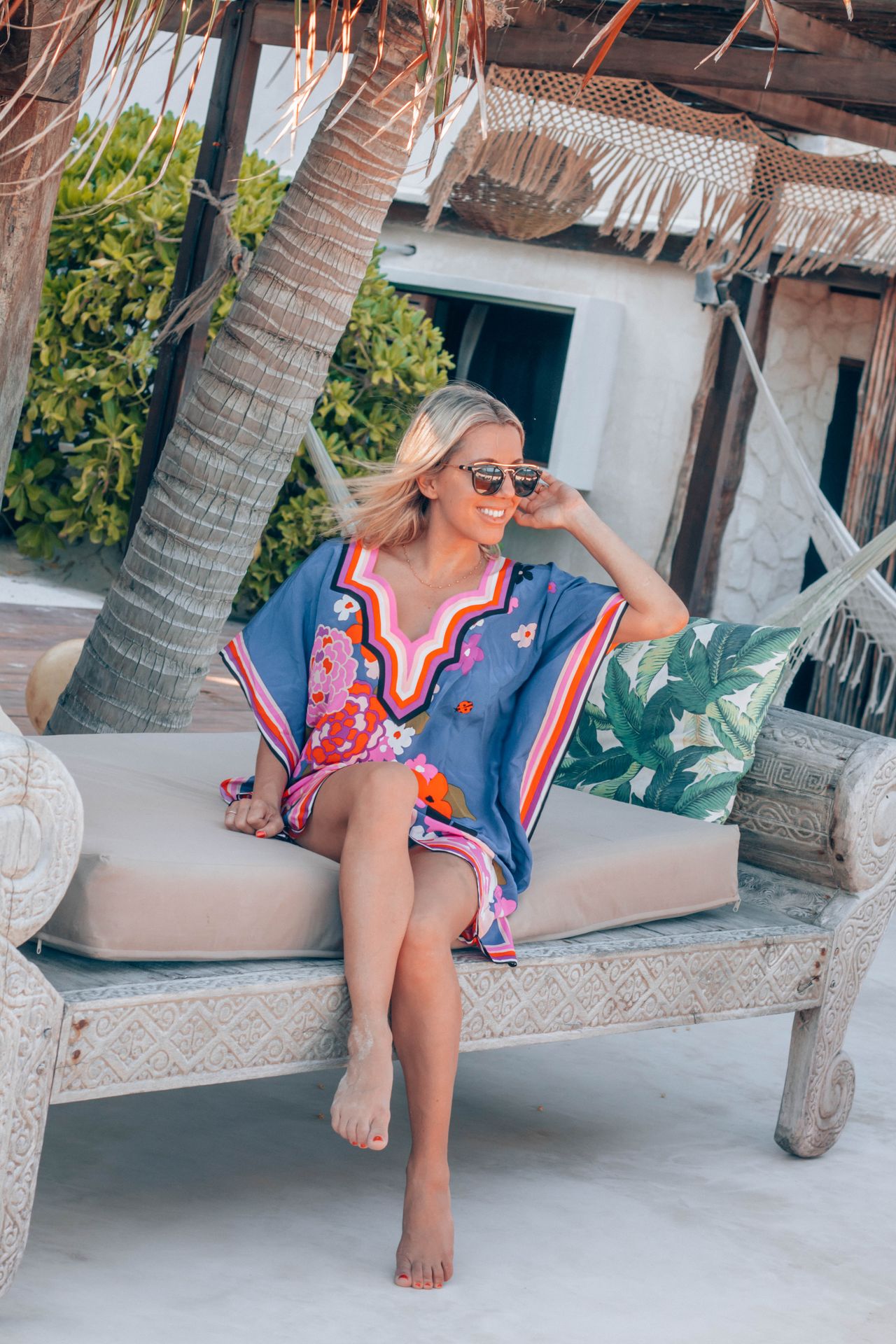 #5. Little Red Starry Number from Tobi
Can you tell I love red? This is a great vacation dress but I have also worn it back home with a white t-shirt underneath topped with a leather jacket! You can find my tassel earrings being sported here once again too!