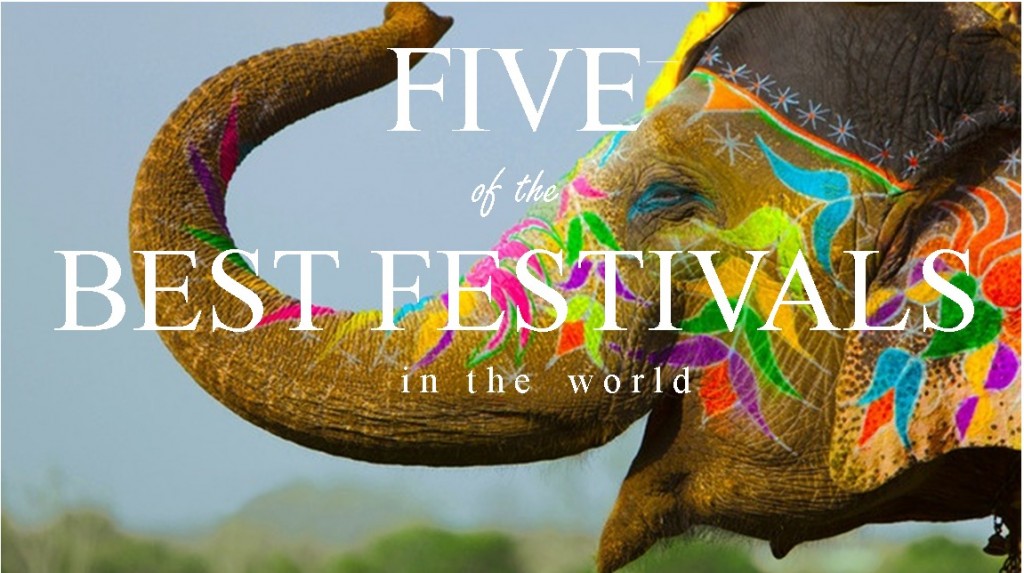 Move over music festivals and make room for some cooler festivals on the block! While I did love my time at Coachella, the list of festivals below offers culture, art and a little more than just dancing along to some bands in the desert. Grab your passport and let's check out the best festivals to check out around the globe and when to see them!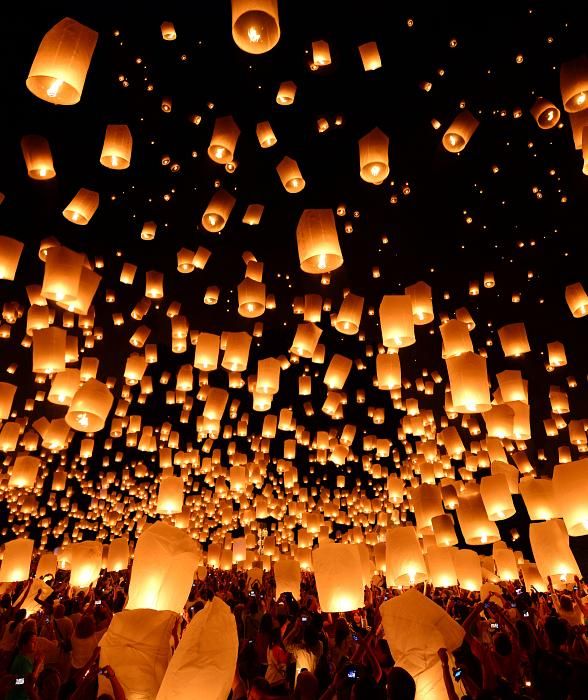 In it's second year, the Rise Festival is a mystical one day event that takes place in the Mojave Desert just outside of Las Vegas in early October. Each person is given a matted area where you can set up shop and enjoy the night under the stars. Music is playing, the wine and food is flowing and you are able to release bamboo lanterns into the open sky with thousands of other people! You have the option to draw on your lantern and write down a wish or dream you want for yourself.  In case the floating flames don't quite enthuse spectators, RiSE will also include a fireworks display. Can you say DREAMY OR WHAT?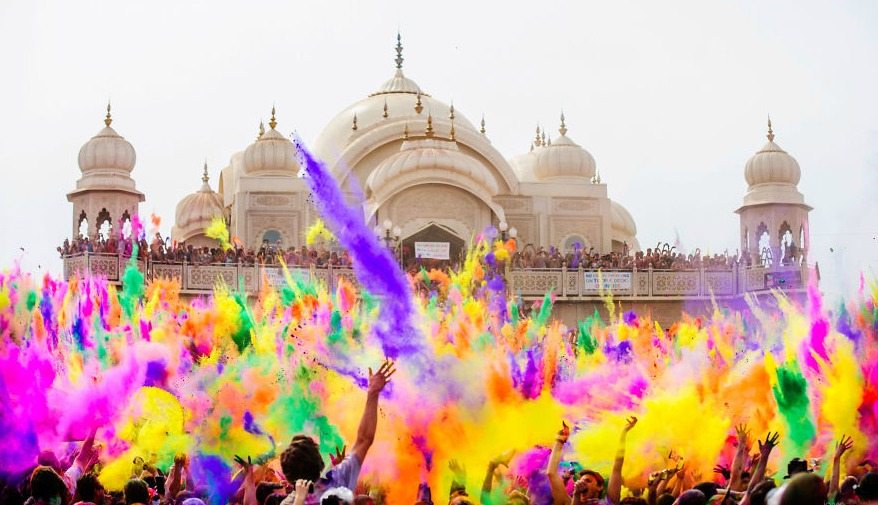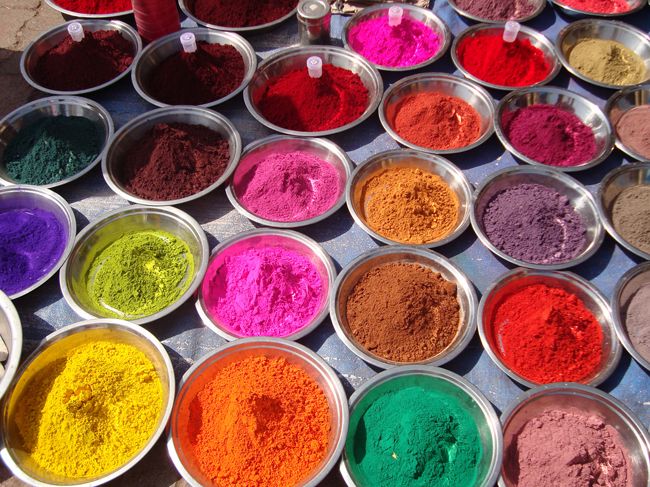 Hindus and Sikh, in India, Nepal, and Sri Lanka celebrate the 16-day religious festival of Holi every year. Participants play, chase and colour each other with dry powder and coloured water, with some carrying water guns and coloured water-filled balloons for their water fight.  Anyone and everyone is fair game, friend or stranger, rich or poor, man or woman, children and elders.  It's like the Colour me Rad race without having to run, getting to eat loads of Naan and being in the country that is more colourful than a box of Crayola Crayons. The festival celebrates the beginning of Spring and Hindu's believe that you are able to shed your past wrong doings before the new season.
#3. Burning Man
At the end of August, tens of thousands of people head out in the Nevada desert for 6 days of alternative living aka not confirming to the standard rules of society!  A barter system comes into place and festival go'ers are encouraged to share, trade or sell their items to survive! Burning Man brings out the arty, the alternative, and the eccentric. It runs for 6 days and everyone camps! Let your freak flag run high here!
#4 Albuquerque International Balloon Fiesta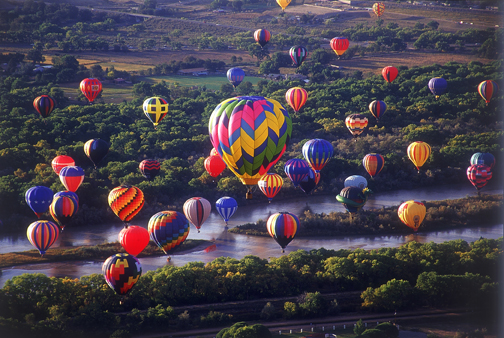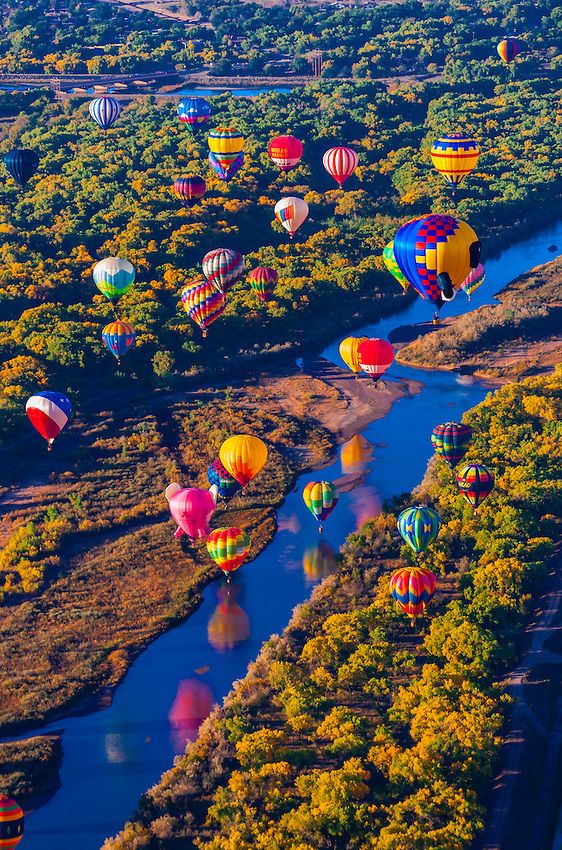 My biggest dream is to go hot air ballooning. I have attempted to go twice now- once in Arizona and another time in India. Both trips got cancelled last minute and I was SO bummed. I am seriously hoping that my third attempt is a charm though and perhaps I will have to make my way to New Mexico soon to make that happen. Every October, over 750 hot air balloons take to the skies at the Albuquerque International Balloon Fiesta. There is a colourful variety at this festival- some are illuminated at night, and some are uniquely shaped but together it looks like a fantasy land.
#5- Honolulu Lantern Festival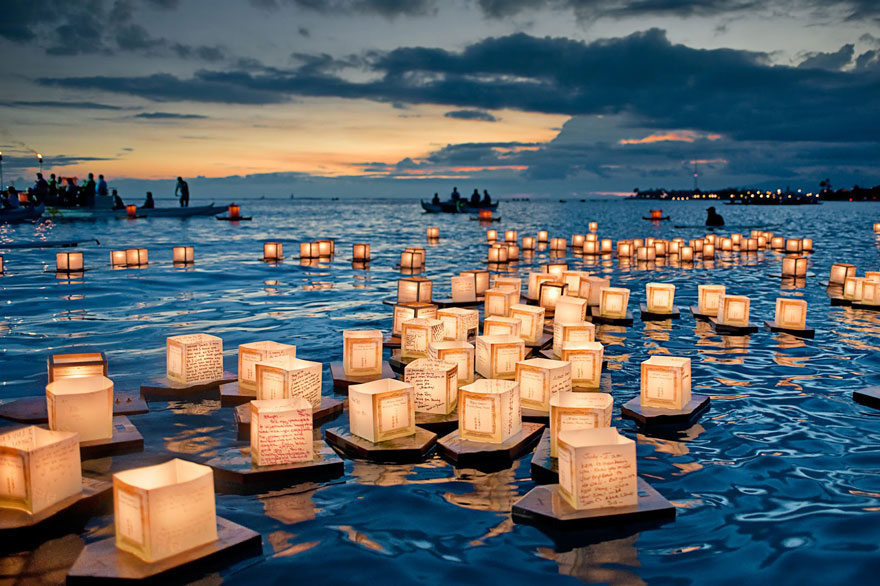 On memorial day every year in Oahu, Hawaii,  thousands of people gather on Oahu's southern shore to take part of the floating lantern festival. The festivals honors those who have sacrificed their lives in war, for loved ones who have passed away, and to generate hope toward a harmonious and peaceful future. It is a festival about uniting with strangers and feeling the love from everyone. Sounds like nothing but good vibes and really- who doesn't want to go to Hawaii?