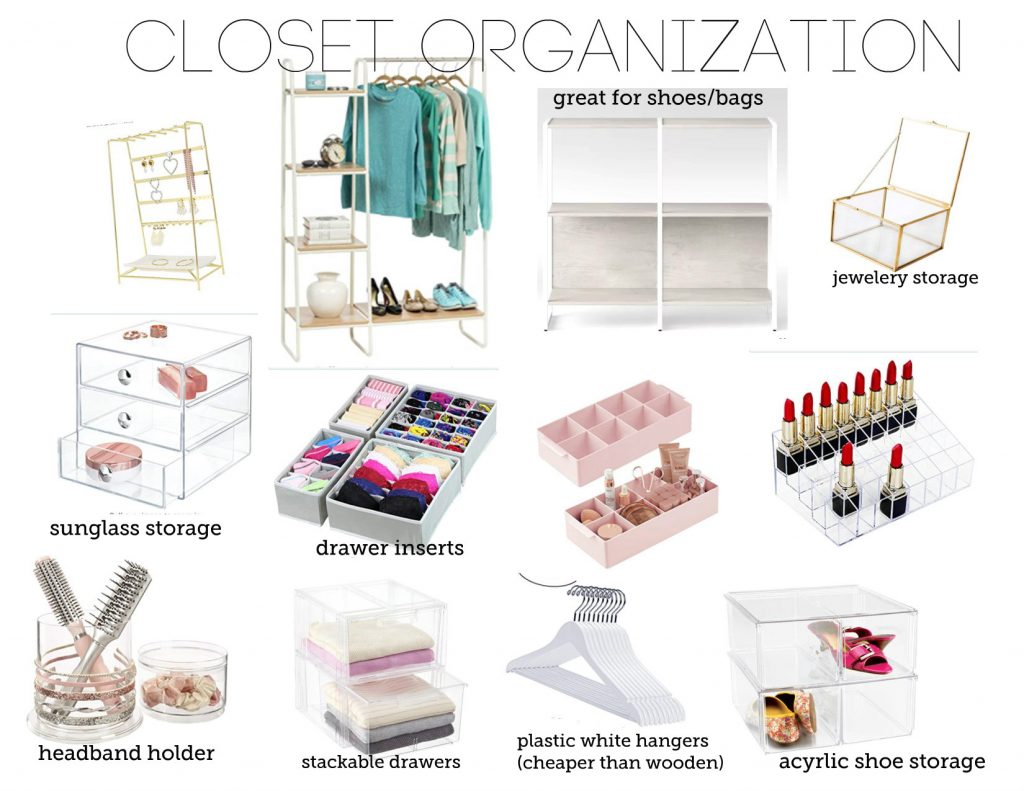 SHOP THE ITEMS BELOW TO CREATE THE SAME CLOSET ORGANIZATION!

The minute I knew we were renovating our space, I didn't jump into Pinterest boards of design inspo….I jumped into closet organization inspo!
After doing a deep dive into the Marie Kondo show on Netflix followed by a casual stalking of The Home Edit on Instagram, I was brewing with ideas. There are so many great finds that I got on Amazon but then some ideas I had to dig a little deeper for. The Container Store ( which we don't have in Canada) just announced they are now shipping to Canada which is super exciting because they house a lot of amazing organizational product. The only downfall is that it takes a good 10-20 days to get to you whereas Amazon is next day in most cases!
I compiled some of my favourites that got our closets into good shape and I am planning to show you our Pantry and Bathroom as well once they are finished
One of my favourite add on's that I have been doing is creating custom labels for some of the boxes. I found this shop on Etsy called Make Room with Zahra and she has so many different label/font options! You can create custom sizes as well.
SHOP THE CLOSET ORGANIZATION POST