# 1. HOLLYWOOD SIGN HIKE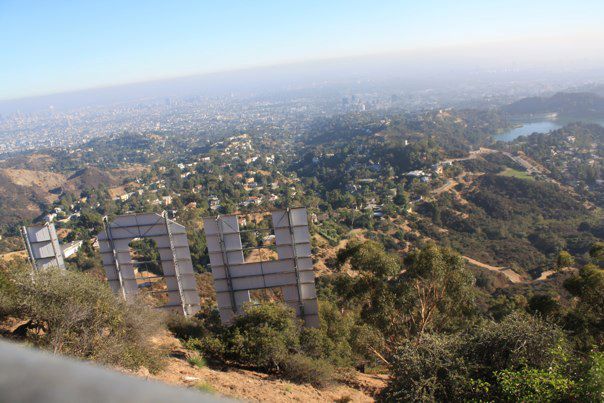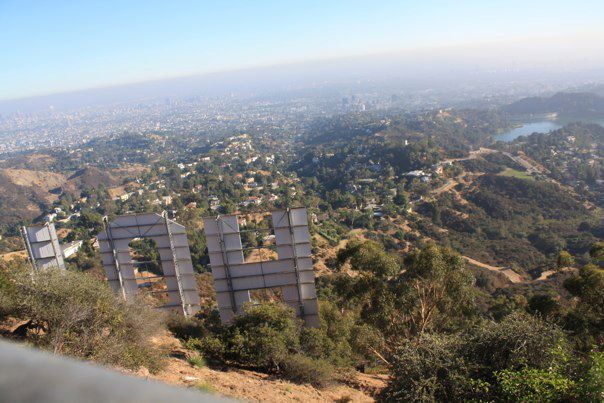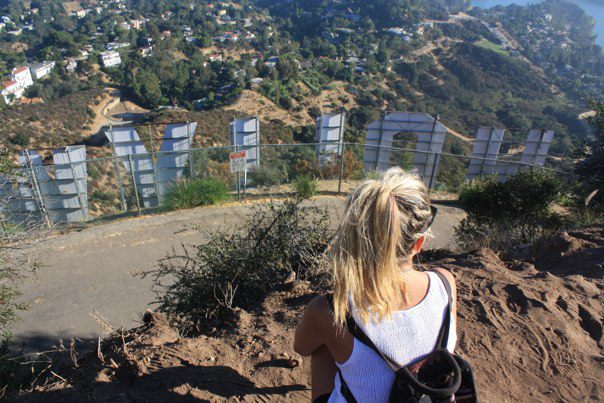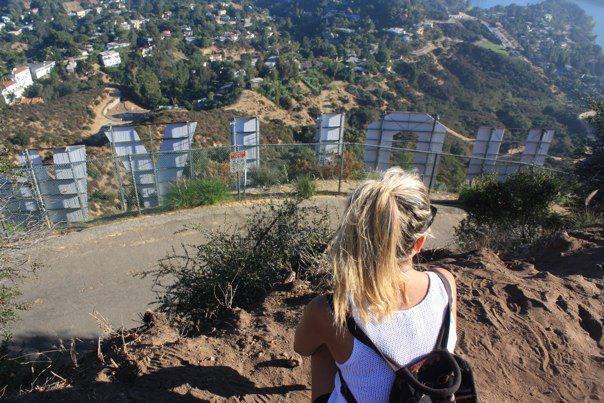 First you have to find parking in the small lot at the end of Beechwood Drive and follow the sign on the right for the Hollyridge Trail. Next, dodge all the horse poop from the Sunset Ranch Stables (remember #13: Sunset Ranch Horseback Riding?). Down the road, you're gonna come across two junctions. Take a hairpin left at the first one and a right at the second. After that, you're home free.
Your hard work is worth it. In 45 minutes, you'll find yourself high above L.A.. To the right of the sign is the Hollywood Reservoir. To the left is Griffith Observatory and Downtown. Behind you is Glendale. When you reach the radio tower, climb the hill to get an even better view.
#2. LOS LIONES TRAIL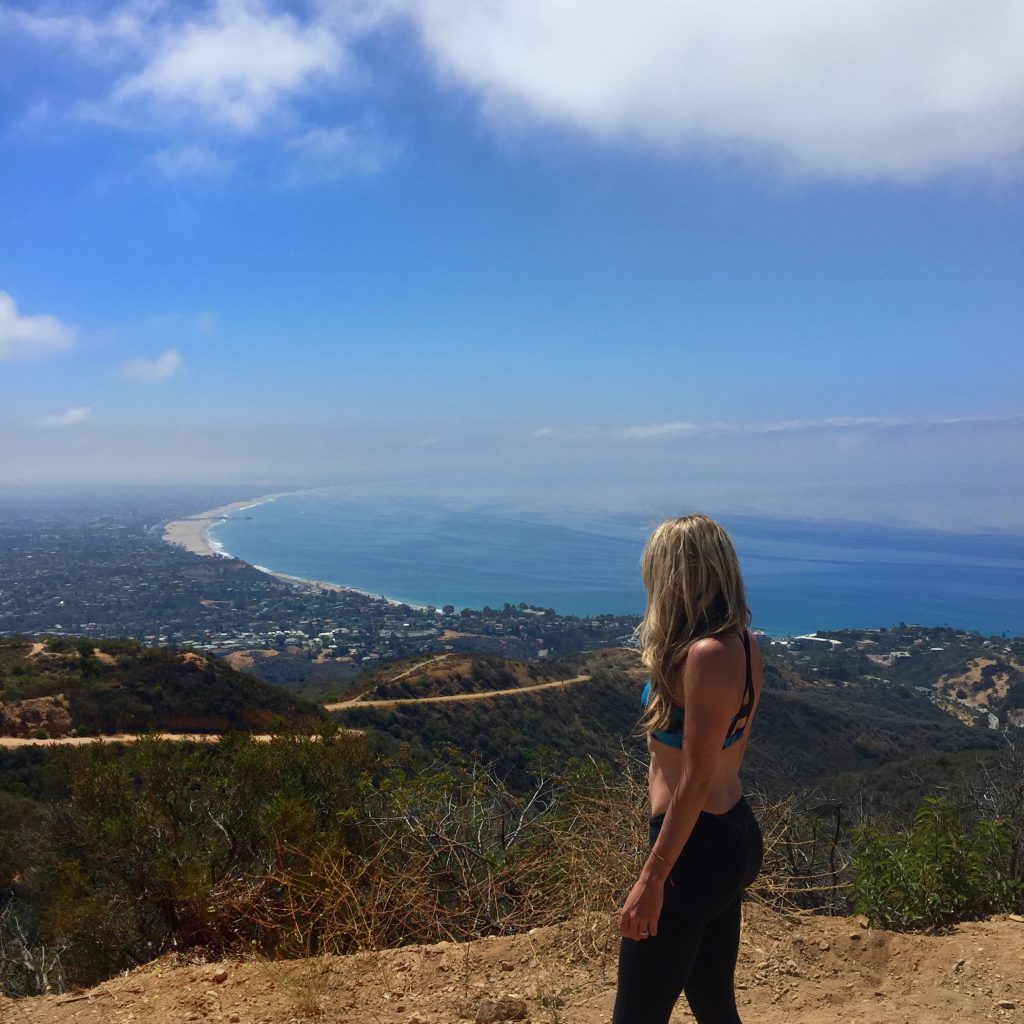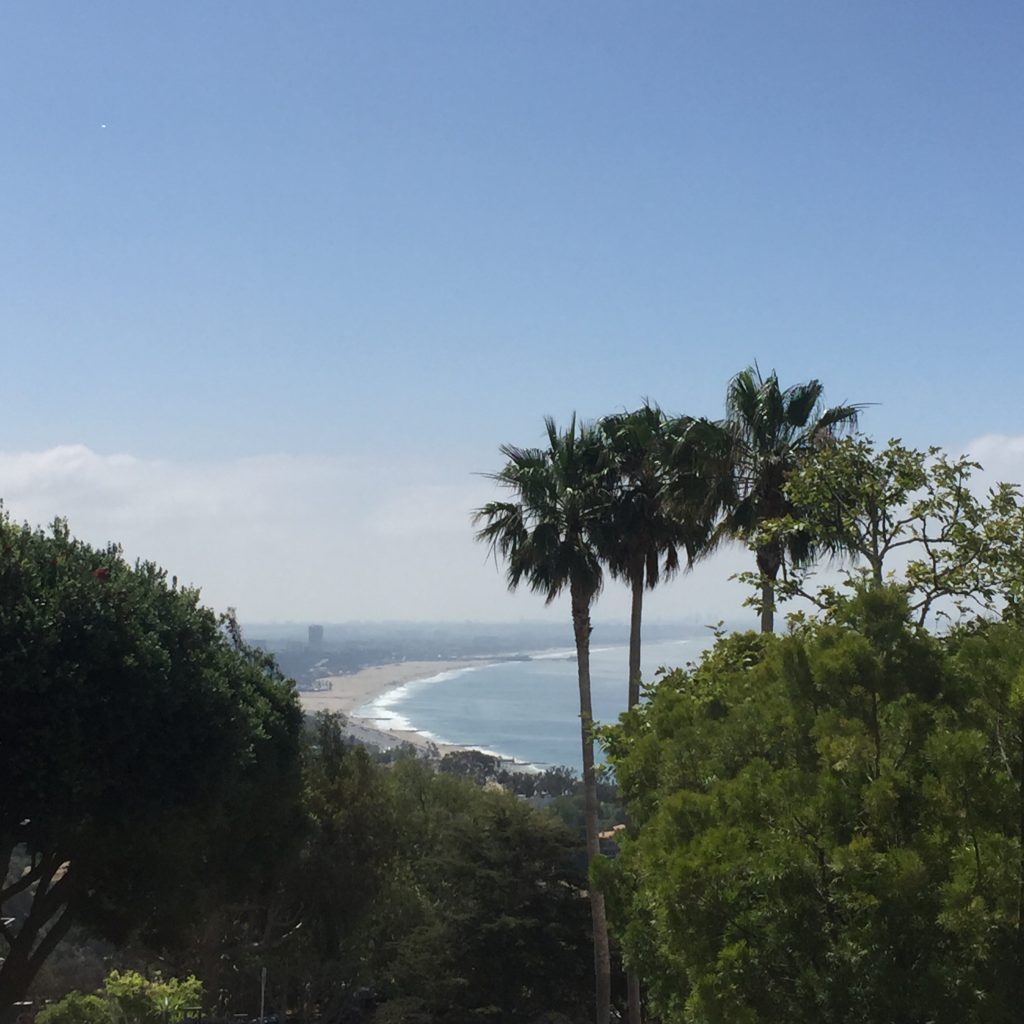 The Los Liones Canyon Trail is located in the Palisades near where Sunset meets the PCH. This shady hike takes around 1 to 1.5 hours, and rewards you with a beautiful panoramic view of the city. Parking is free either in one of the small lots or on the street.
HOW TO GET THERE From the Pacific Coast Highway, turn east onto Sunset Blvd. and left onto Los Liones Drive after 0.3 miles (the turn comes up quick, and it's not a major intersection – so be careful!). The trailhead is clearly marked about 0.6 miles down Los Liones Drive, just before it makes a sharp turn to the west. There are several parking areas closer to Sunset Blvd, which have a short trail connecting them to the Los Liones Trail. You do not need to pay to park on the street inside Topanga State Park here.
#3. EAGLE ROCK HIKE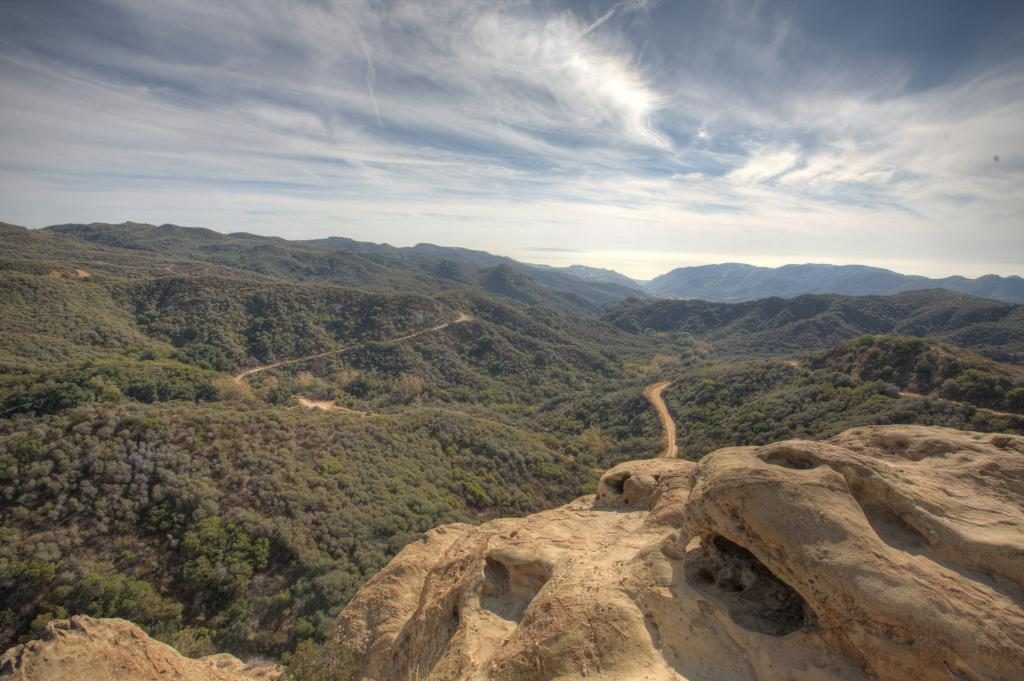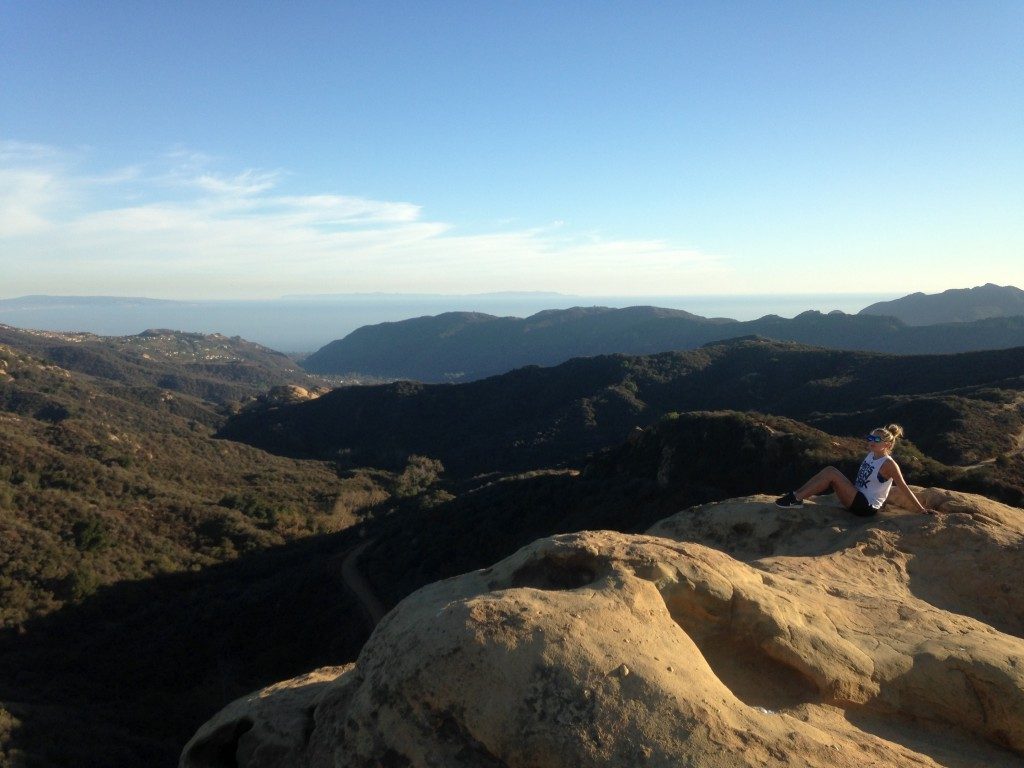 Not to be confused with Eagle Rock the city, Eagle Rock the hike is located in Topanga Canyon! This is a stunning, breath-taking hike that has become one of my favorites. The cherry on the gelato sundae is Eagle Rock itself–a mammoth precipice jutting out dangerously over the canyon. It's insane. This is not for people afraid of heights!
We parked on the street just outside of the lot for free, but if that's full you can also park for a fee in the lot. There were a lot of people parked there, but there are so many trails that you can take from the trail head that the hike didn't seem overly crowded. No dogs are allowed on this hike. There is also no shade on the way to Eagle Rock, so bring protection. It took about an hour to get there. Once we were on the rock, we explored the little caves and crevices. Our expert hiking buddies Mike and Michelle were more surefooted than I was, and they went through a narrow hole to explore the other side of the rock.