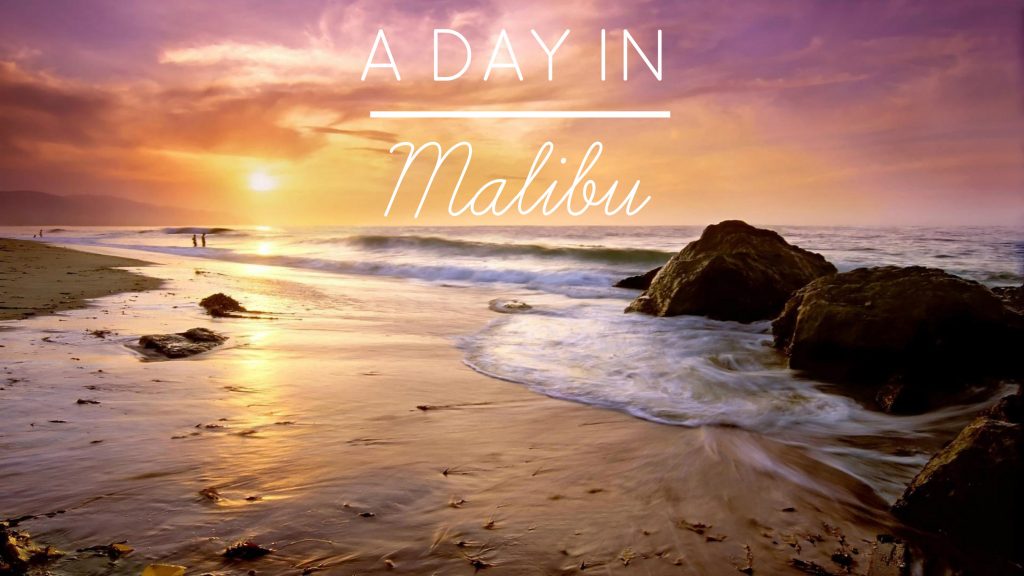 There is definitely a reason why celebrities flock to the peaceful and quaint seaside city of Malibu. It offers you the perfect balance of beach, mountains, good eats, relaxation and adventure. It is the most picturesque spot in Southern California and let's not forget that Baywatch was filmed at the famous Zuma beach here. When you drive up the pacific coast highway to get here- you will be greeted with a sign that meets "27 Miles of Scenic Beauty" which pretty much sums it up.
MORNING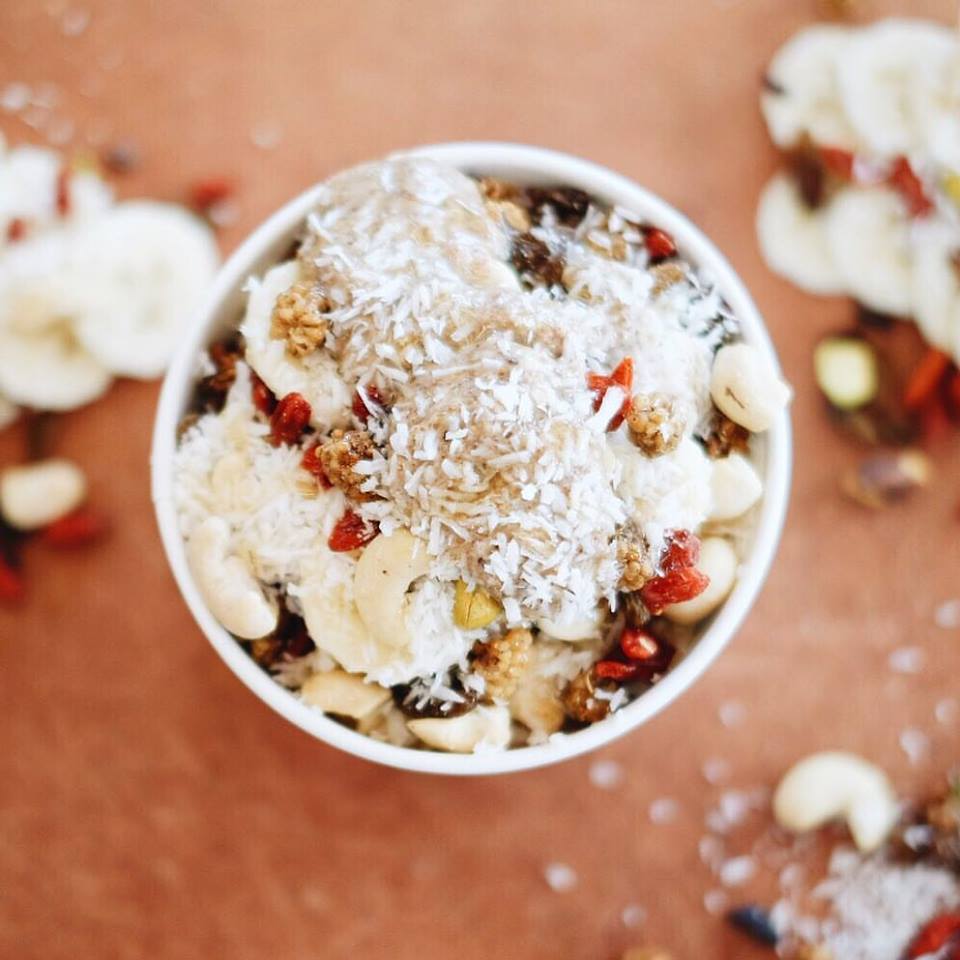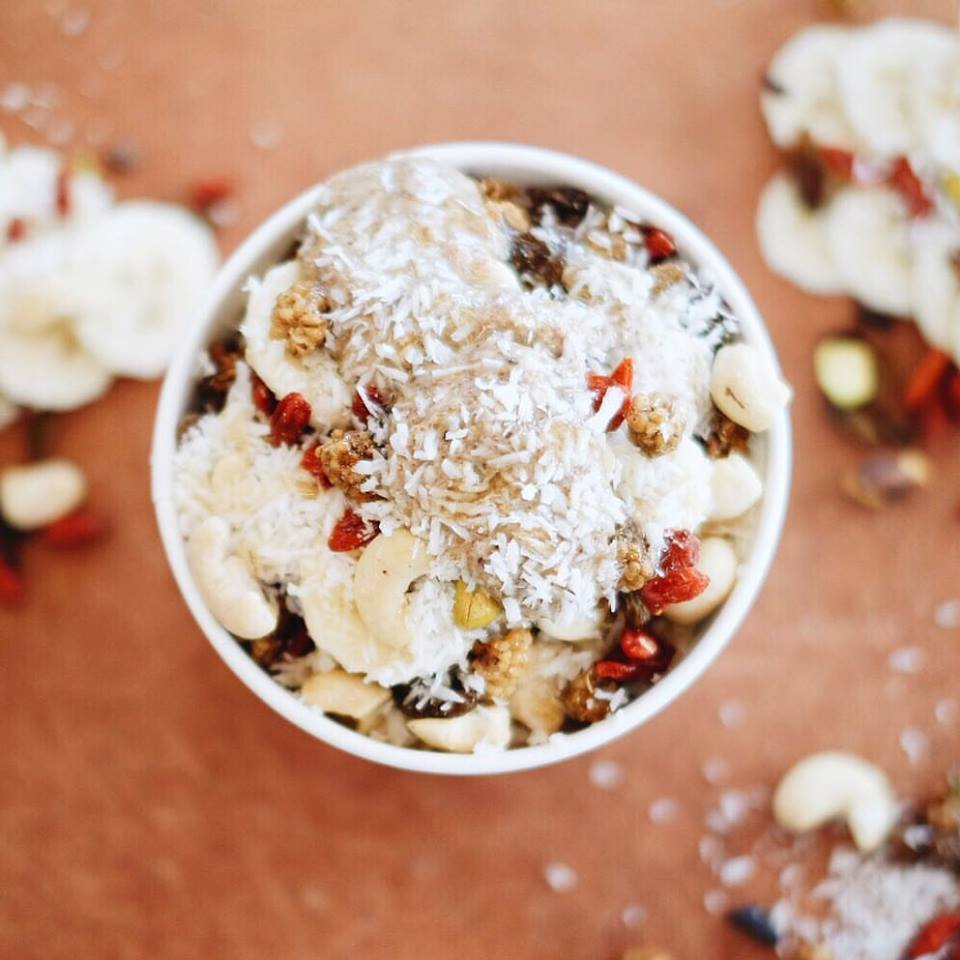 Wake up nice and early because that's what people in Malibu do.  Head over to the Malibu Country Mart and grab a delicious breakfast at SunLife Organics. They have Acai Bowls. END OF STORY. Grab a juice for the road too while you are at it!   After that- window shop at some of the stores in there to walk off breakfast.
If you are wanting something that is more formal- drive up to the Café at Caliamigos Ranch. Although far- you can spend hours here brunching and exploring the grounds!
WORK OUT TIME!
10:00AM
Do some stretches and get ready to Hike one of the best trails in not only Malibu but in LA. The Los Liones trail has the best views of the ocean, the valleys and is a moderate climb ( you will for sure break a sweat but you do not need rock climbing gear!). You can see more of my favorite hikes in LA here to compare but I would definitely make sure to check this one out if you have a day in Malibu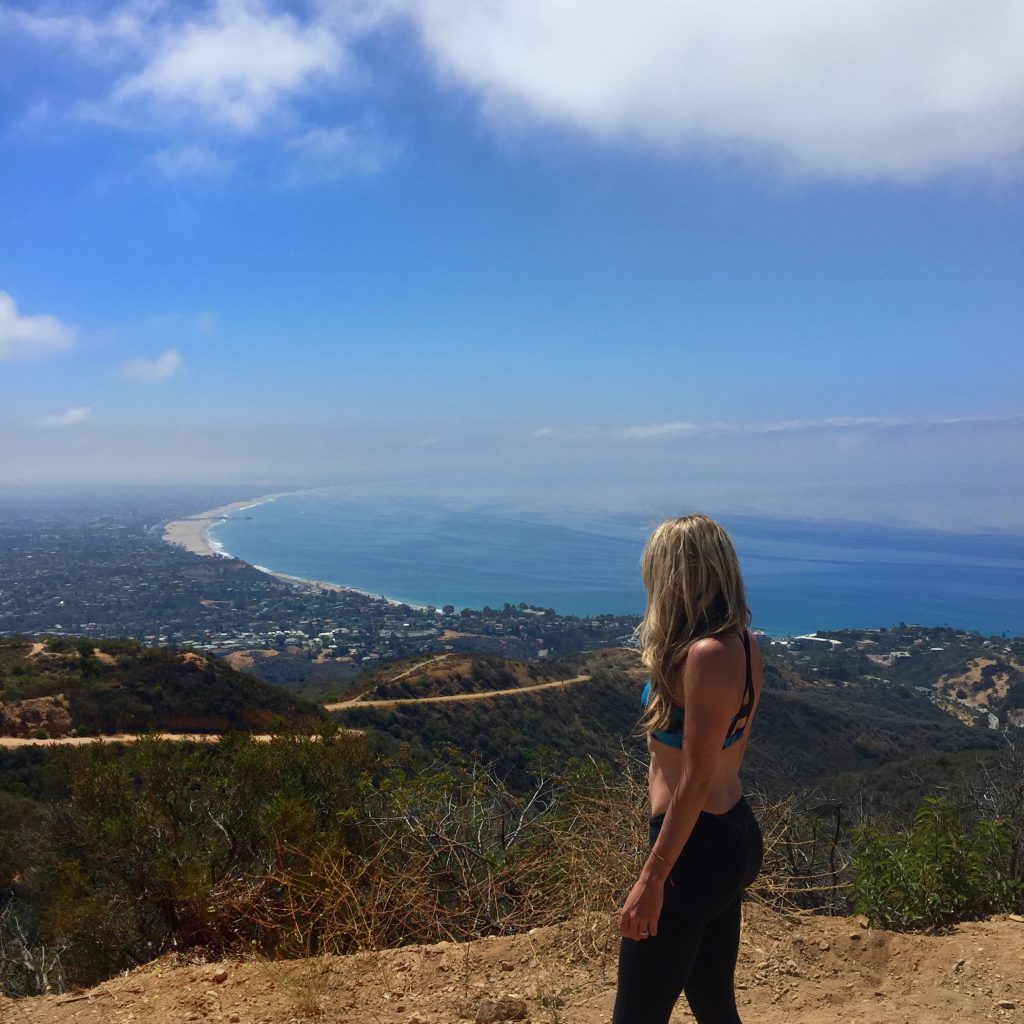 SEASIDE LUNCH
1:00PM
At the very end of Malibu Pier, Malibu Farm Cafe serves fresh, organic salads, sandwiches, and breakfast in a cozy, gorgeously renovated room accented with wooden tables and white plank walls. This is not your typical (grubby) fishing pier seafood joint.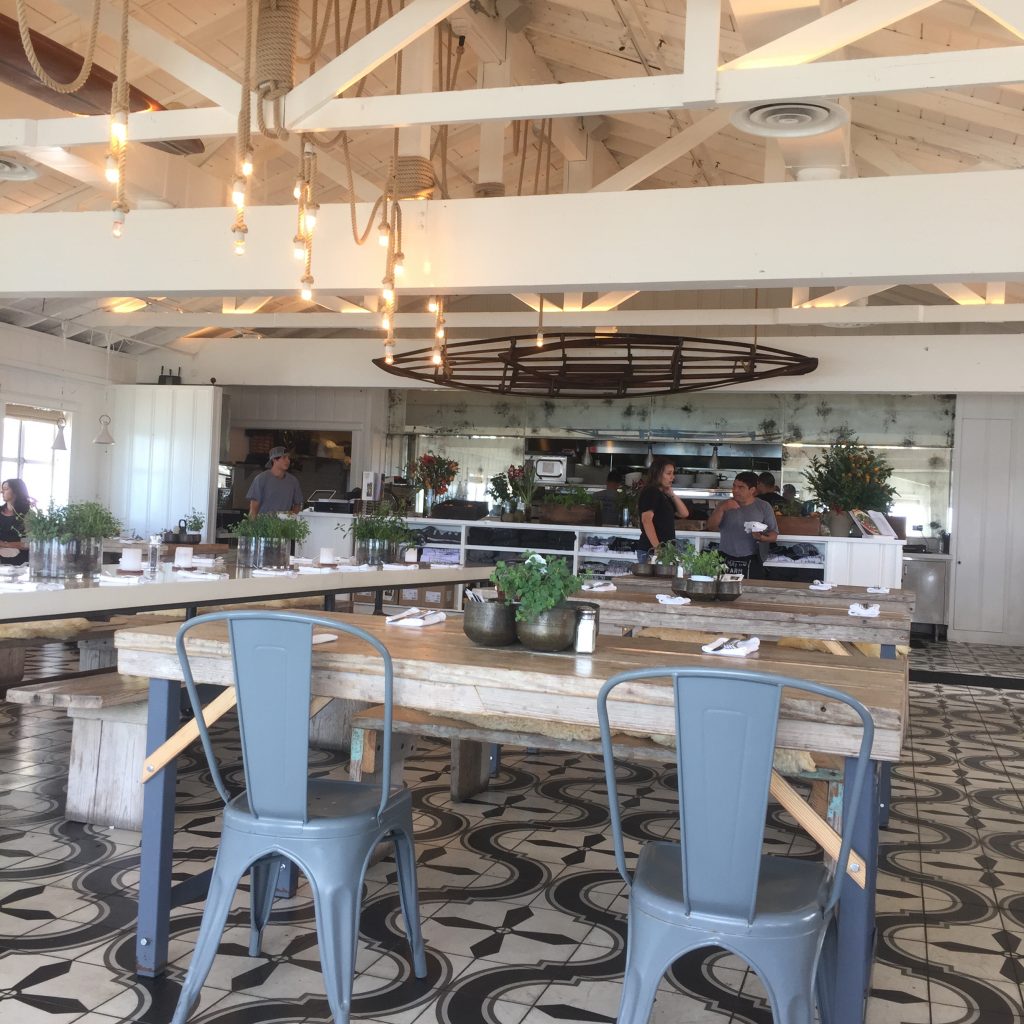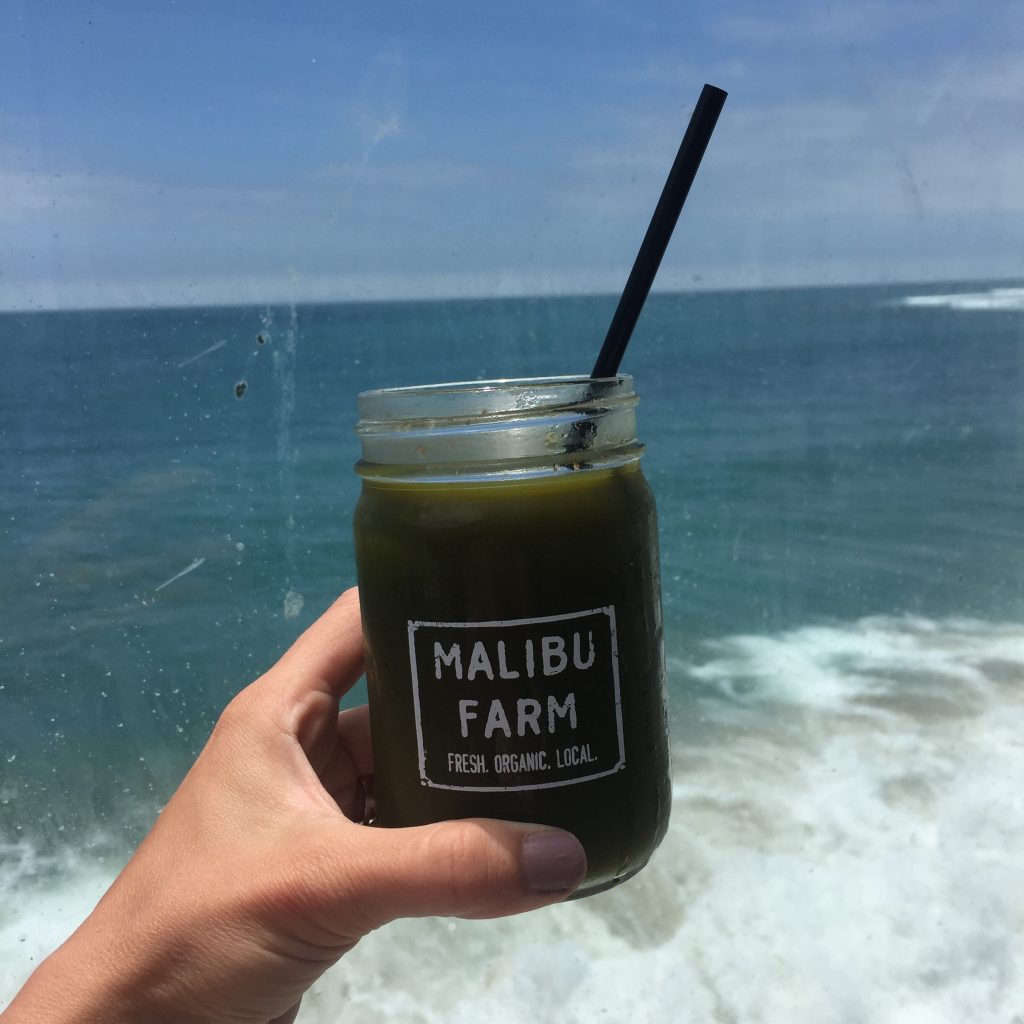 SURFS UP!
AFTERNOON
Take a few hours on a sunny afternoon to frolic in the ocean (or just lay out) at the ridiculously stunning Zuma Beach in Malibu. This is the quintessential Southern California hangout, where people from all over L.A. come to picnic, surf, and swim with friends and family on a wide, long stretch of uninterrupted shore. If you are looking for some more peace and quiet- head to another secluded beach further up the coast called El Matador State Beach ( second picture). It is famous for its 30 feet rock formations, tide pools and private atmosphere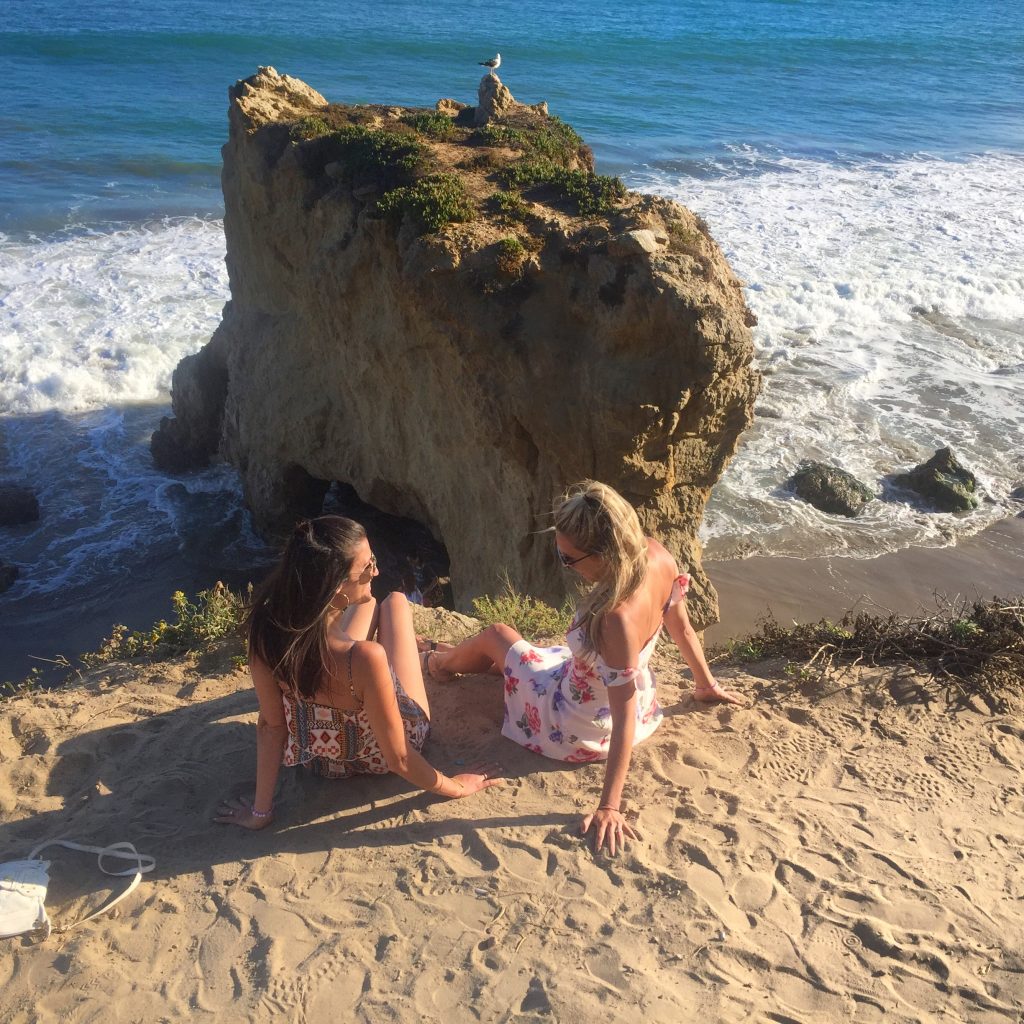 SUNSET WATCHING AND SUSHI
7:00PM
There are few things better at sunset hour than a cocktail with a view of the ocean a few feet away. Nobu is the place for this. It's almost like being in your own beachside modern  mansion , with sleek couches and glass balconies. Oh and let's not forget about the most amazing sushi ever!
This is just a glimpse of Malibu and all that it has to offer! I would recommend spending a night here or two full days to really explore it all and not rush through everything. The best thing about Malibu is that it runs at a much slower pace than the rest of LA..take advantage of that