My uniform when I'm travelling is pretty much bathing suits, jean shorts and tee's and I wouldn't have it any other way
Because of this, the necessity for cute and comfortable bathing suits is pretty crucial! I also love that some of my bathing suits ( one pieces) can double as a bodysuit that I can pair with jean shorts. BAM!
Normally I do carry on only so I pack at least 5 per trip! If I am ever forced to check a luggage, I put my bikinis in my purse. My version of valuables!
Here are 5 different bathing suits and brands that I have brought on my last few trips and L O V E!
What I love about Jolyn bathing suits is that they are not only stylish and trendy but they also have a sporty aspect to them. When we were in Maldives I was able to tan and look chic but also hop in the kayak if I wanted without needing to change!

I truly love every single bathing suit that Bikini Village has! The best part for me personally is that I can try them on in person. Being from Canada, there isn't tons of bathing suits stores so it's really nice to be able to pop in and try them out before buying.
Both of the bathing suits below are reversible which also is like packing 2 bathing suits instead of just 1!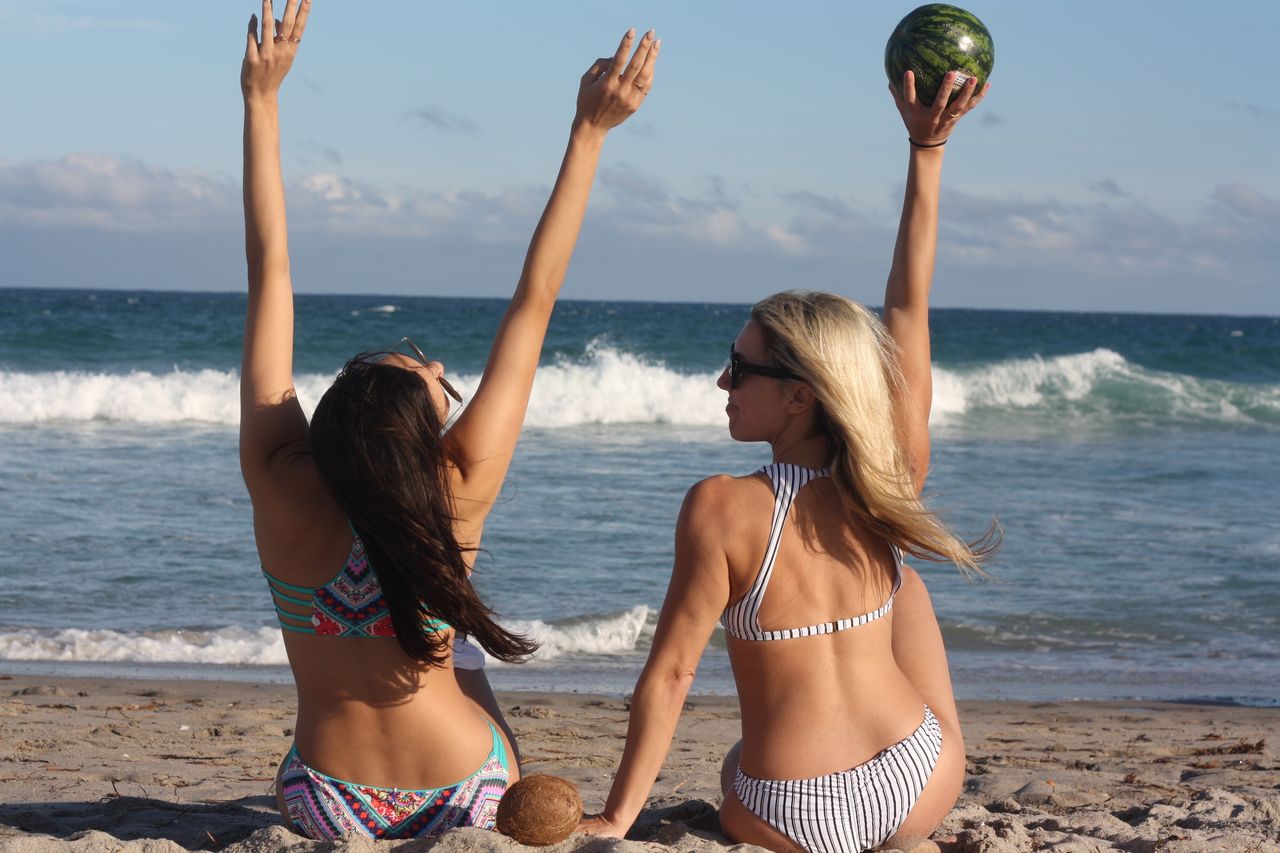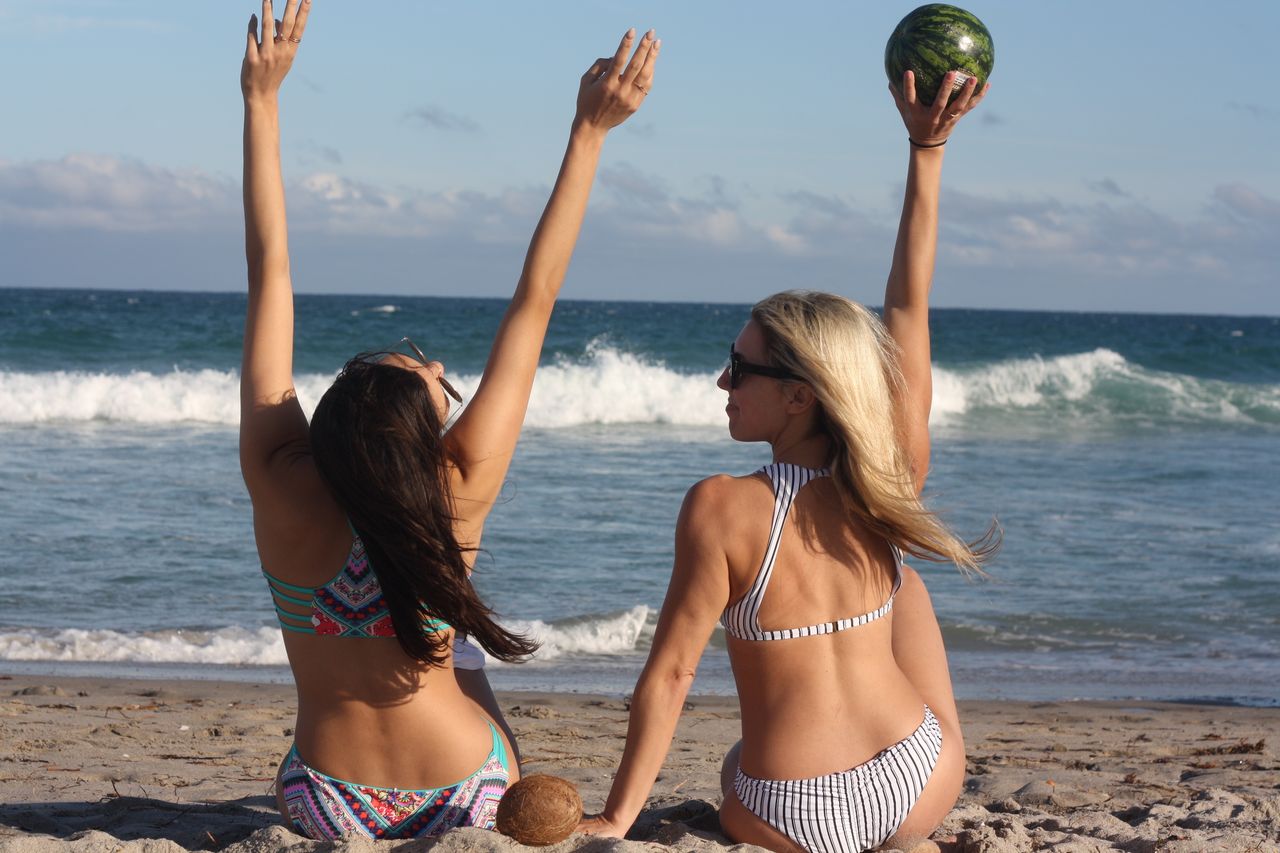 #3. Malai Swimwear
All of the bathing suits from this line are very exotic. Frilly tops and sexy bottom options are just some of the reasons why I love this brand. The BEST part about it though is that the fabric is seamless and shapes to your body. So good!

Pretty sure I have been a die hard fan of Billabong since I was 16 and wanted to be a surfer girl………..even though I lived in Canada and the closest beach required me to get on a flight. I love that their pieces come in so many amazing neutral shades…like this tan one! Bonus: You can buy some of their line at Bikini Village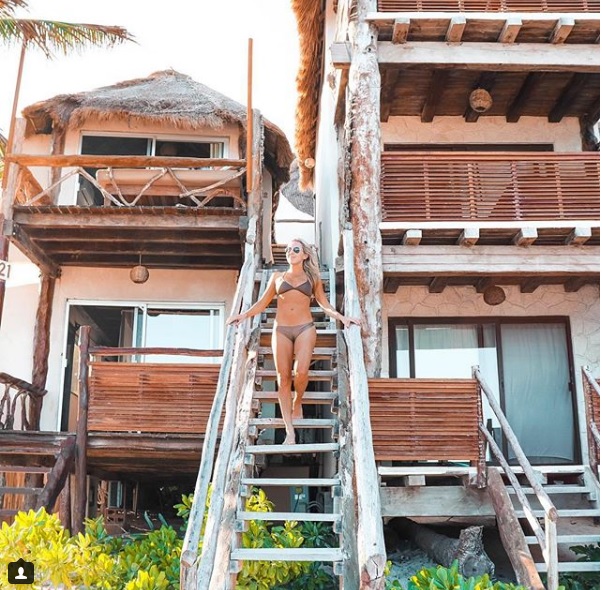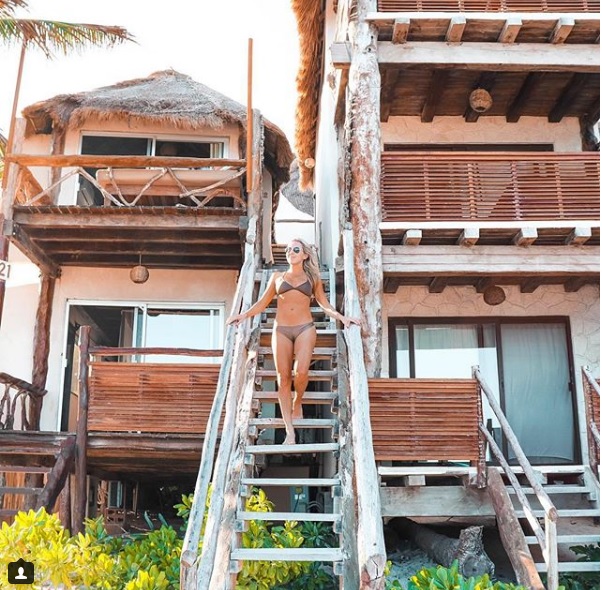 This another Canadian brand that I adore. I wore this bathing suit every second day on my honeymoon. It added the glam level for when I was lounging by the pool and sipping on fancy drinks. This was one of the bathers that I wore with jean shorts and skirts too! So versatile