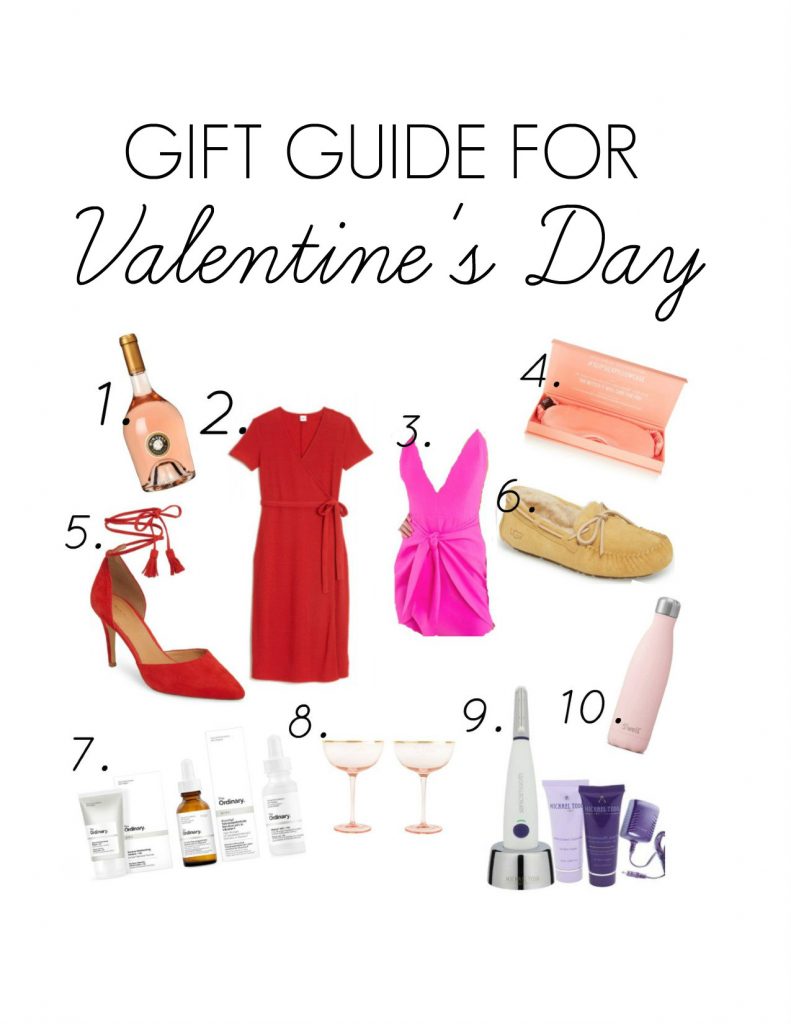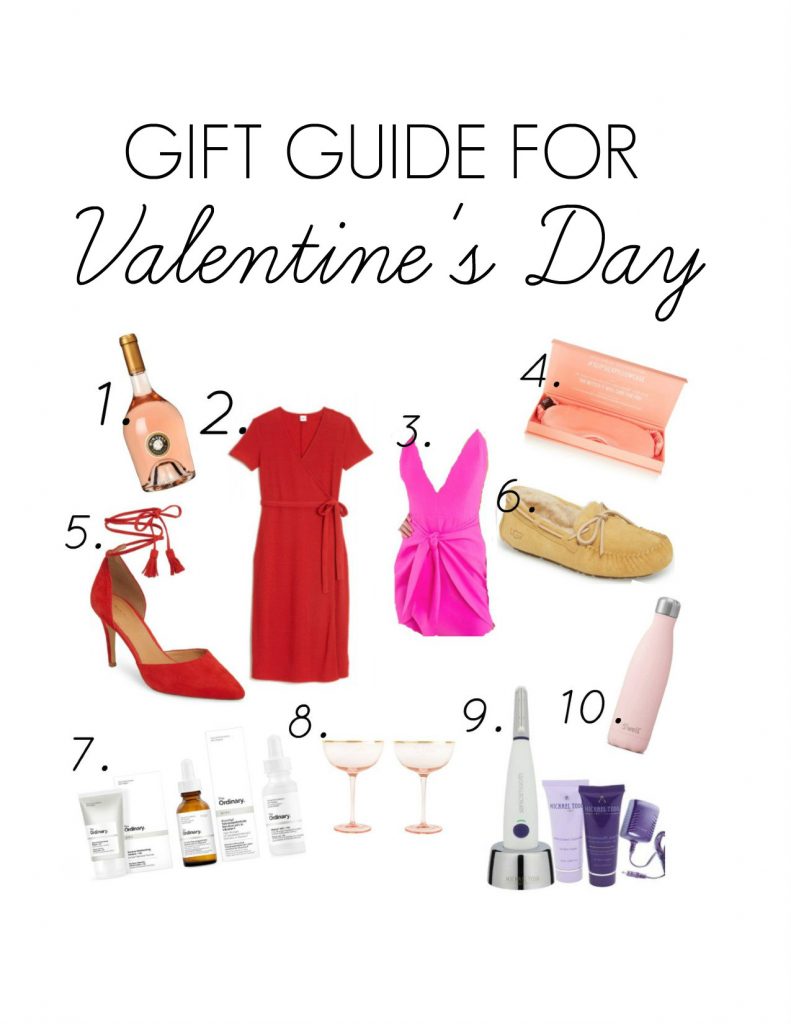 Valentine's day used to be a cheesy holiday for couples to celebrate their love. Nowadays I think it is much more than that! Girls get together to do Galentine's day and celebrate friendship ( and celebrate WINE), kids send their friends cards, families may get together to eat together ( our family did one year) and most importantly, it is a day where you can practice some self- love. Self love is such a big theme being echoed over the last few months and I am so on board. It is truly important to take time for yourself, for your health and sometimes it is important to TREAT YO SELF! I have rounded up a list of items I hope that my husband may look at and if not- a list of items that I may be getting in the near future
1.Rose Wine-Miraval Provence Rosé
This Côtes de Provence rosé comes to you straight from Miraval Estate— a summer chateau and working vineyard that belongs to none other than Brad Pitt and Angelina Jolie. (Yes, the two still co-own it even post-divorce.)
2.  Red Wrap Dress from the Gap
This dress stretches far beyond Valentine's day! This dress is the perfect transition piece- Wear it to work into a night out on the town! I love how comfy it is too
I bought this dress for my friends bachelorette party originally but now I am thinking it is the perfect sexy number for a night out with my Valentine!
When I say this sleep mask is life changing, I am not exaggerating! It feels like my eyes are being kissed by the sleep gods every night when I hit the pillow. Obsessed!
These ankle wrap pumps are the perfect date night heel! Pair them with jeans and a cute white top and it jazzes up any simple outfit!
Some people may think Ugg Slippers aren't a NECESSITY, however, when you live in Canada…they kind of are! I wear them around my house on the daily and when I'm not I have to keep them away from my dog who thinks they are a pillow
7. The Ordinary Skincare line
You guys!! Have you ever heard of serum and cream that is under $20? Yeah I didn't think so. Introducing The Ordinary Skincare line. I just started using their Retinol, Serum and Moisturizer  products and I can honestly say that I have already noticed a HUGE difference. This amazing line is now in Sephora and the minute they get a shipment in, it is flying off the shelves.
Nothing says "cute girls night" like these rose coloured glasses. Instant way to feel fancy…even if you are drinking $11 sparkling wine
9. Michael Todd's Dermaplanning Tool
Treat yo' self to this AMAZING skin care product! It is a wireless device used to get rid of unwanted facial hair all while exfoliating the top layer of your skin AKA BYEBYE DEAD SKIN! It makes my skin glow! I use it about once a week and also use their serum directly after for best results
Swell is amazing for keeping your water chilled during your gym session……….or your wine cool by the pool. Whatever way you are using it, getting the pastel pink one is a good choice! Cutest