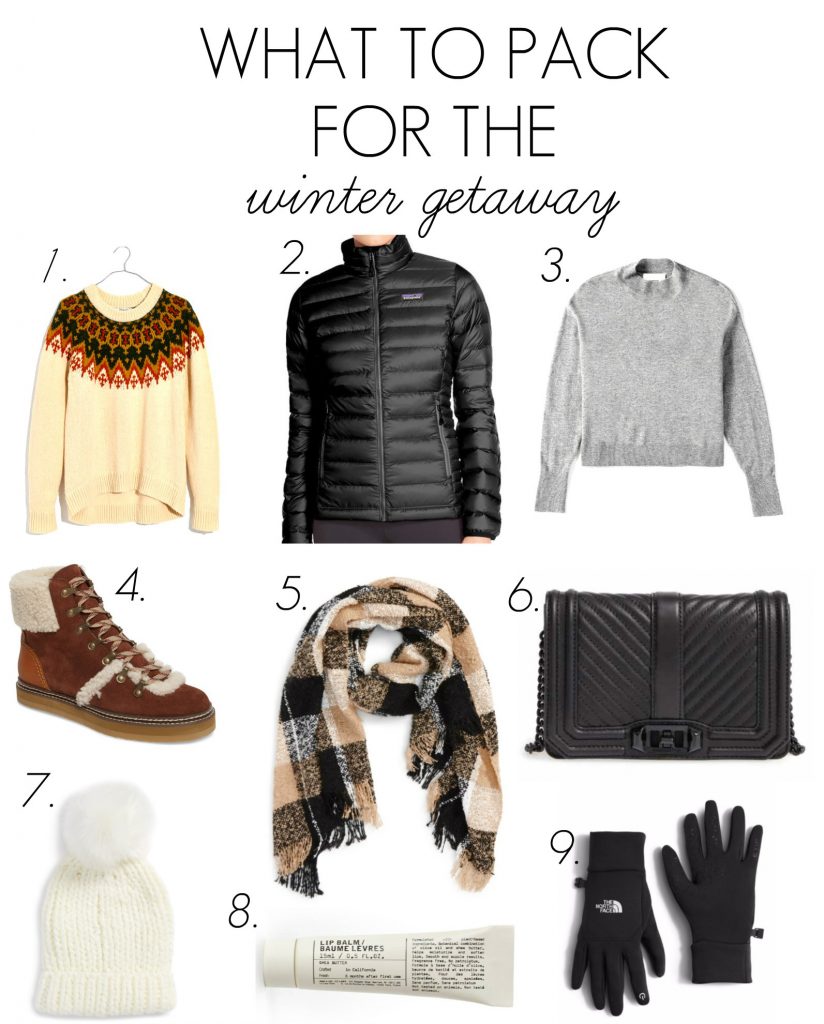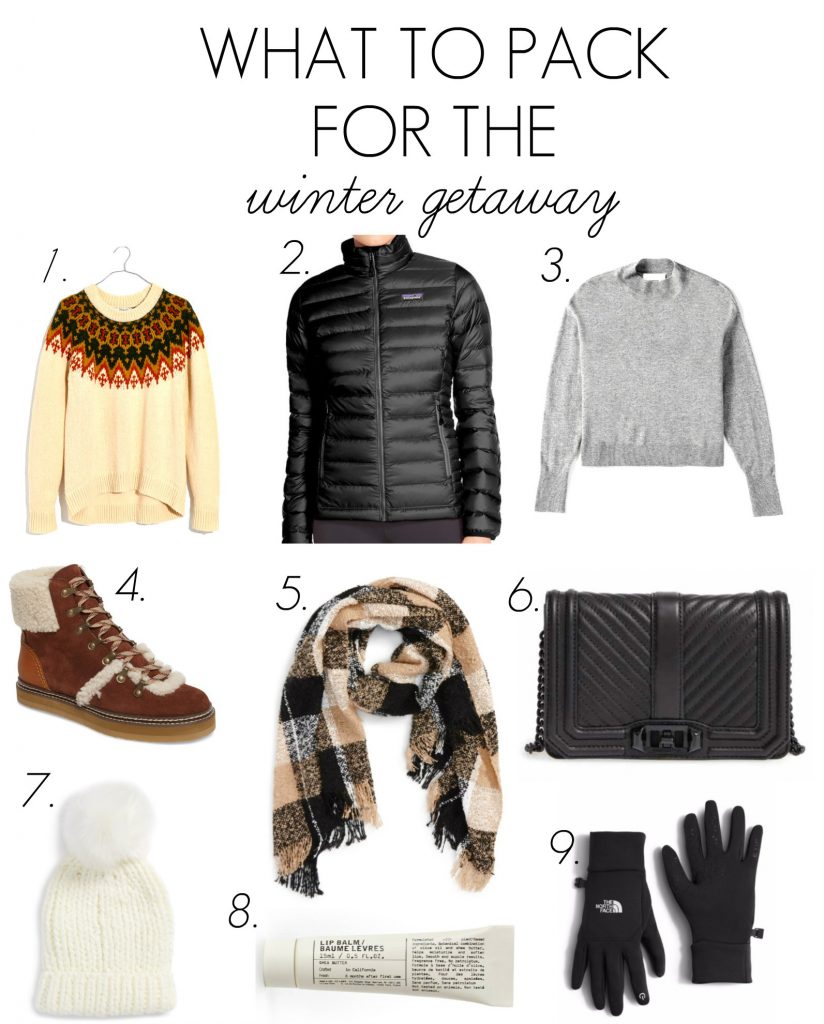 Packing for a winter weather trip can sometimes be difficult! Cleary I am more of a pro on packing for a Summer holiday! But when I do have to pack for a winter one, I aim to go for style AND warmth! A little bit of balance am I right?  Whether you are hitting the ski slopes, just lounging at a cottage or going somewhere where there is only snow, this packing list has you covered!
#1. Madewell Sweater 
I love this sweater because its not only cozy and comfy but I love the vintage feel of it
#2. Patagonia Jacket
Patagonia- need I say more? What I love about this though is that it isnt bulky like some other winter coats!
This is such a perfect sweater for an  apres ski beverage! Staying warm but looking chic
#4. Chloe Boots
The shearling fur that lines these boots makes  it the perfect boot to truck around in
Great for the slops but equally great for running errands in the cold weather
#6. Black Clutch
Just because you are in cold temperatures doesn't mean that you shouldnt sport a stylish and luxe looking bag! I love this one in particular because it looks like a Chanel but a WHOLE LOT LESS!
Look like a true Ski Bunny with this Pom beanie!
If you know the scent of Le Labo, you know that having it on your lips is a blessing. There is nothing worse than chapped lips so make sure to take this with you before heading outside!
#9. Black Gloves
I've owned these gloves for years and I'm not only impressed that I STILL haven't lost them but I am so impressed with how warm they keep my hands