It's that time of year- the Shopbop Spring Sale!
Knowing the clocks spring forward this weekend, it has me craving a tropical vibe. Basically wanting all the rattan pieces, flowy dresses and bright colored pinks I can get my hands on! With trips to Arizona and some other hot destination in the works, I have an excuse to start thinking of this kind of weather NOW;)
Shopbop has their yearly sale happening right now and the more you buy, the more you save!! Orders starting at $200 can qualify for 15% and the increments only go up from there. To take advantage of these deals, use code SPRING when checking out!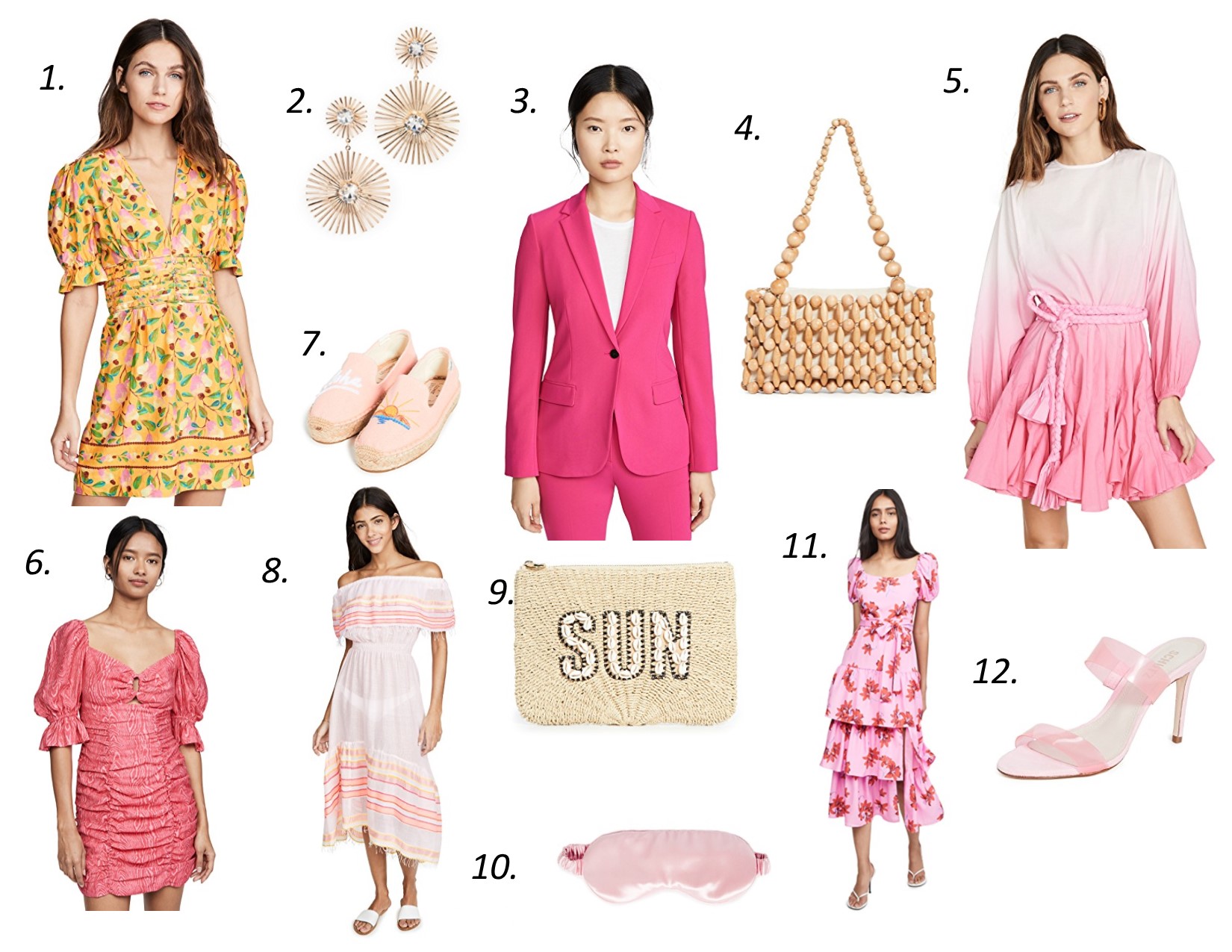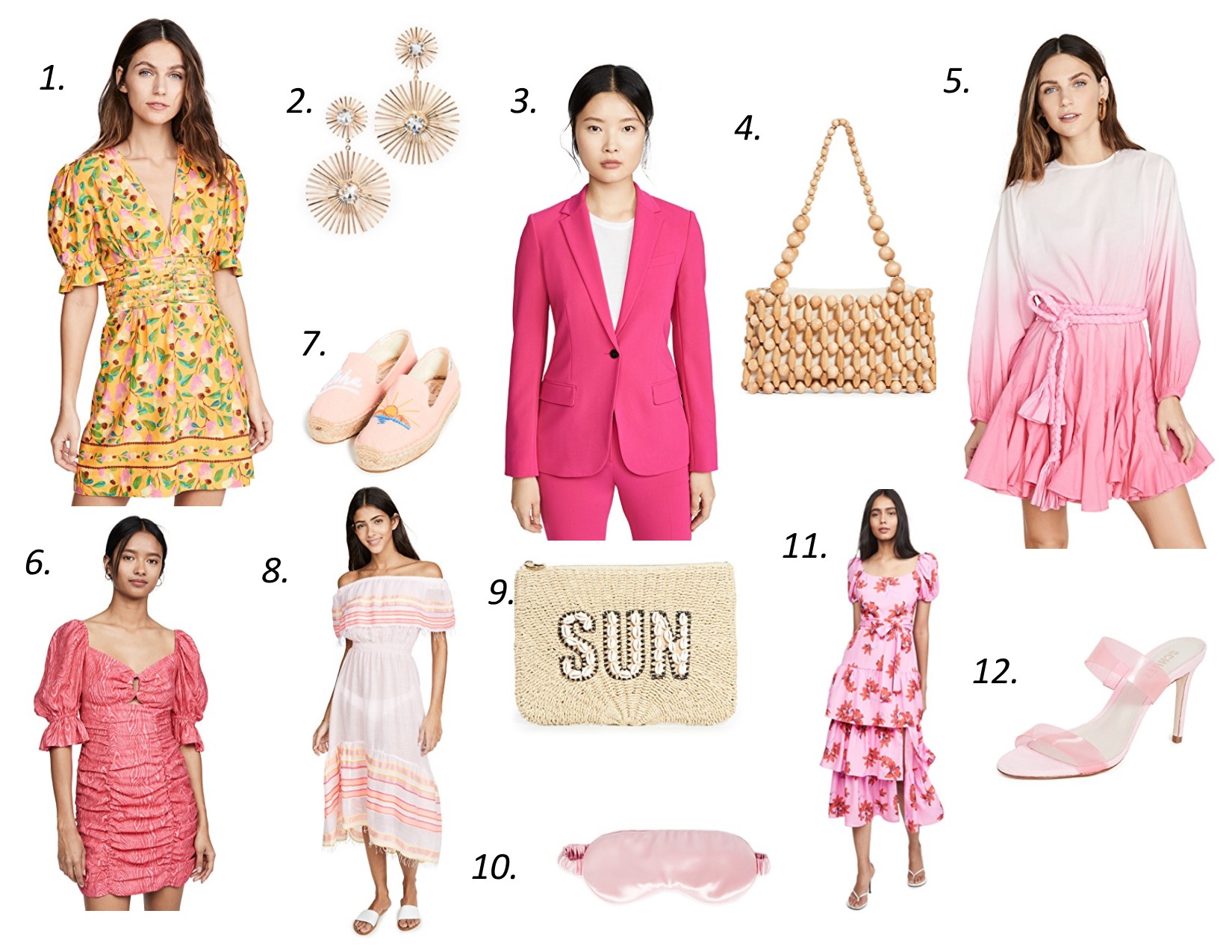 Mini Cashew Dress / 2. Gatsby Earrings  / 3. Hot Pink Blazer (comes with matching pants) /4. Shell Bag /5. Ombre Dress  /6. Early On Mini Dress  /7. Aloha Flats / 8. Beach Dress / 9. Sun Flat Pouch / 10. Silk Facemask / 11.Floral Dress /12. Pastel Pink Sandals