Dr Pepper Snapple Group® sponsored this post. All opinions are mine and mine alone.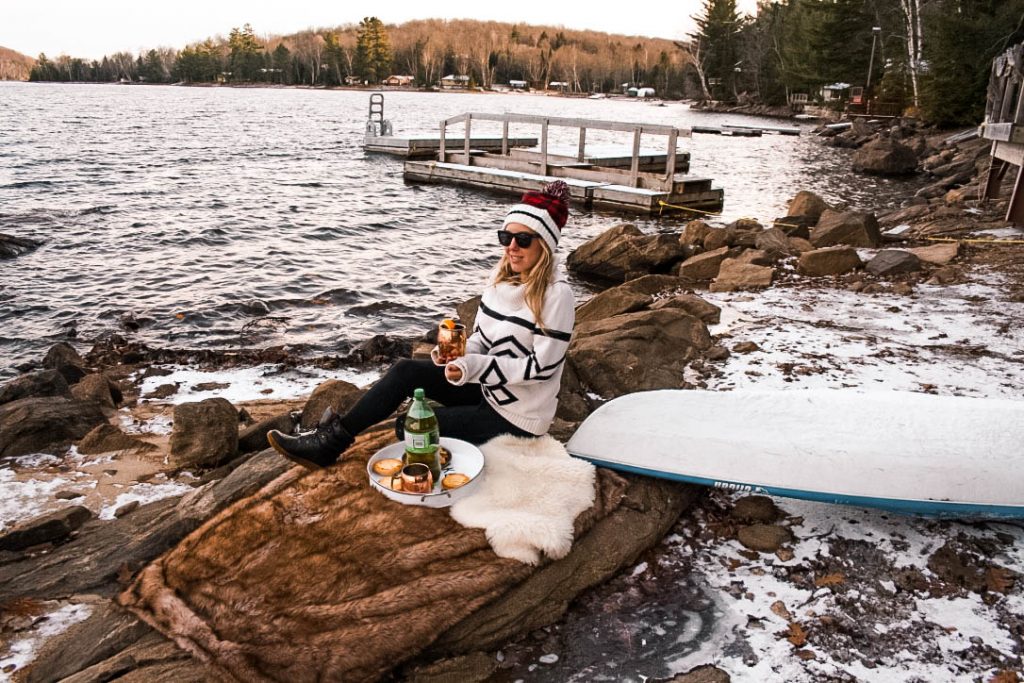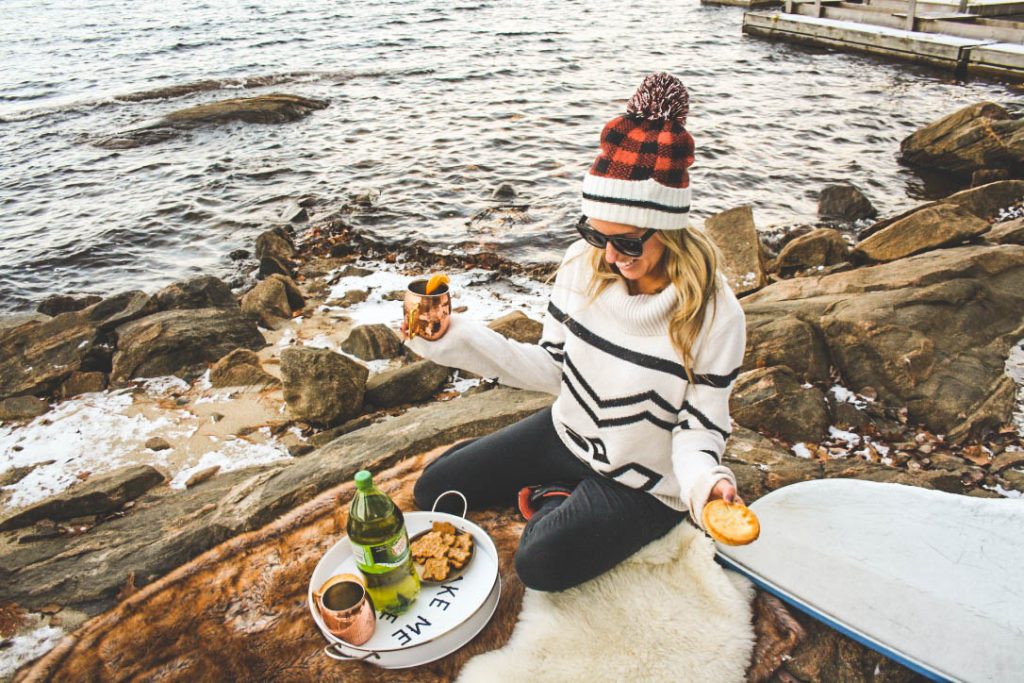 My favorite holiday is Christmas! BY A MILE! Not only because of the day itself- I also love the lead up to it. I love watching all my favorite Christmas movies (Home Alone, The Holiday, & Elf especially!), hearing the music playing everywhere, doing a coat drive for those less fortunate, and the Christmas parties with my loved ones.
One of my favorite Christmas traditions though is going up to our cottage right at the start of the season. It is almost like the official kick off to our holiday celebrations. We sit by the fire with drinks, we eat heartwarming dishes, we hike through the woods, and just enjoy each other's company.
While hot chocolate, chili, and pies are always part of the schedule, each year we have a night where we brew up a new cocktail to try out!
This year I decided to make a "Norwegian Forest Cocktail".  It went with the theme of the cottage and it also included Canada Dry (big ginger ale fan over here!). I went to Walmart and got one of Canada Dry's specially marked packages along with some other items to make the recipe (up until Christmas, Canada Dry, 7UP, and Squirt bottles that are specially wrapped will lead to a donation to The Salvation Army – the bottles have a red and white label on the 2 L and an ugly sweater pattern on the mini cans). 'Tis the season for being merry, but 'tis the season to give back, too.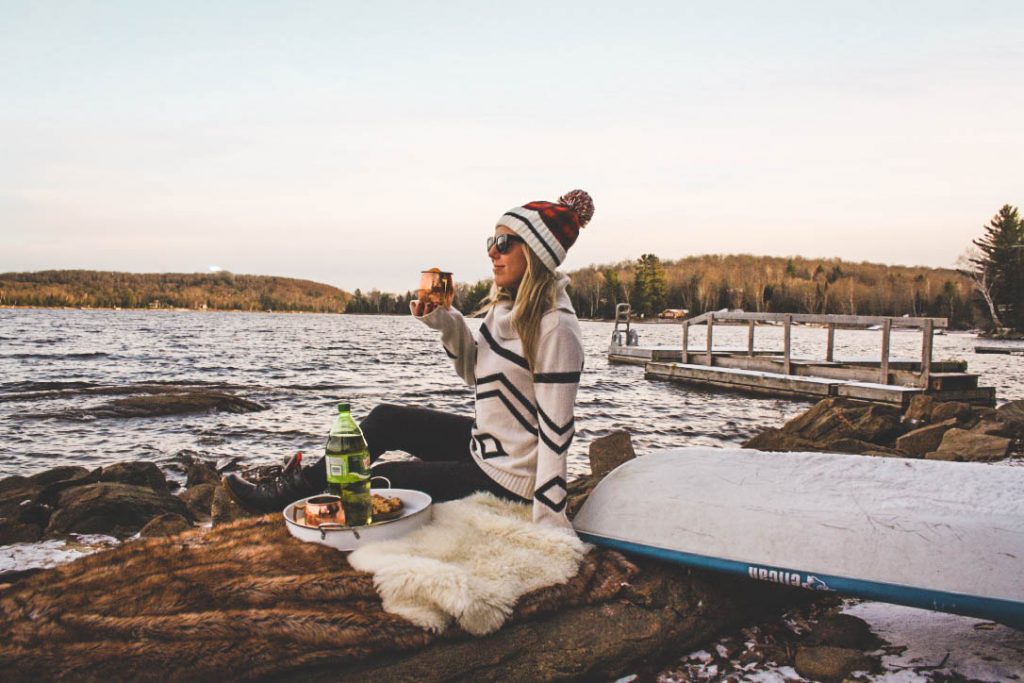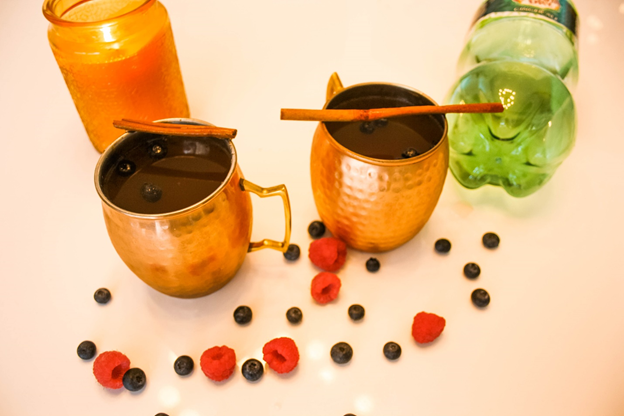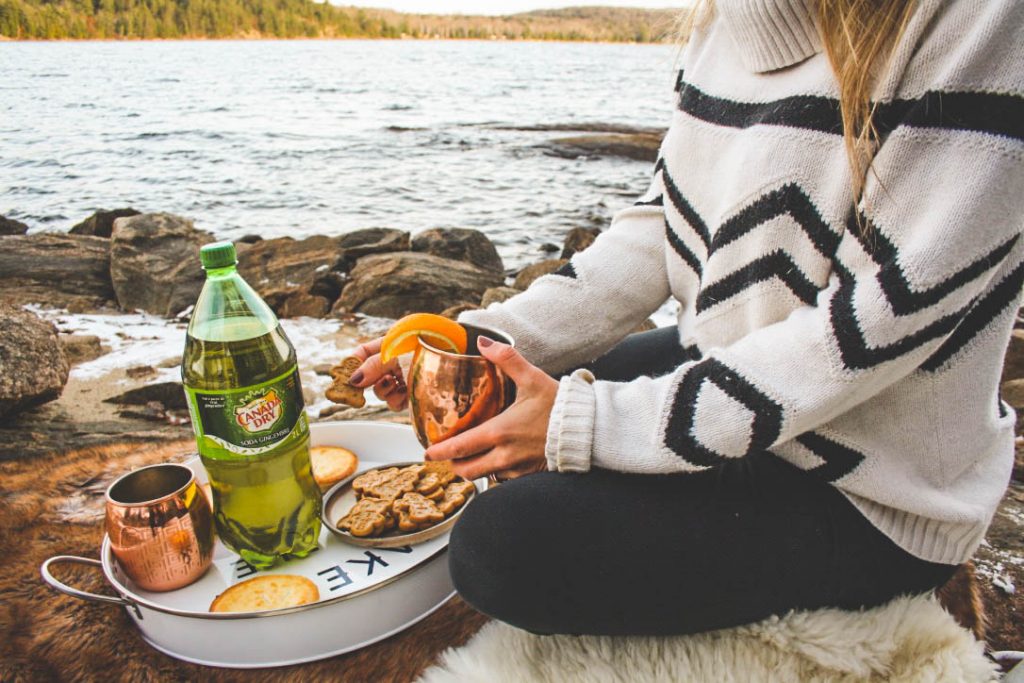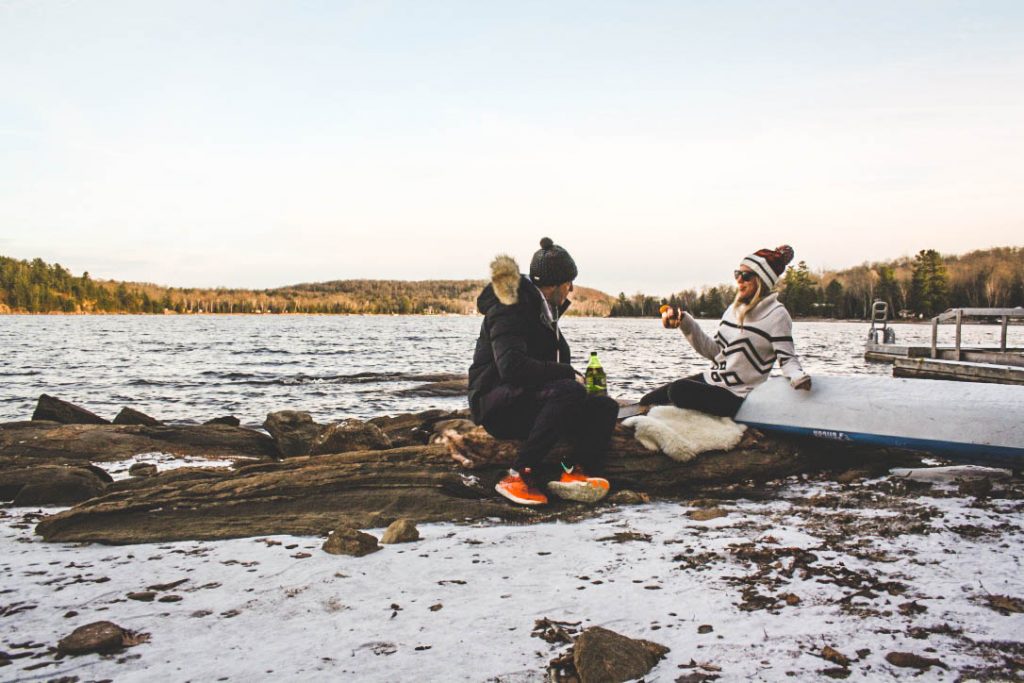 Ok: so here is what you will need to make the drink!
INGREDIENTS
•6 raspberries
•10 blueberries
•4 blackberries
•2 cinnamon sticks
•4 lime wedges
•ice
•juice of 1/2 lime
•½ cup (4 shots) simple syrup
•1/2 cup (4 shots) vodka
•1 2-liter bottle of Canada Dry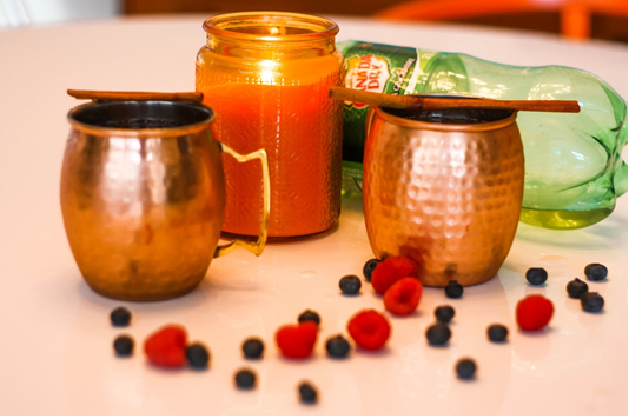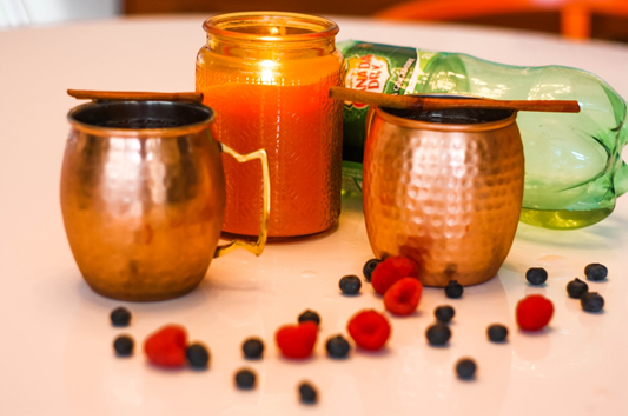 INSTRUCTIONS
1. Divide the berries, rosemary and limes in two glasses.
2. Muddle well and fill glasses with ice.
3. Add simple syrup and vodka and stir well.
4. Top with ginger ale.
We served them in Copper mugs to ensure they stayed cold!! My husband tends to like wine and beer more but just loved this creation! We set up shop right before the sun went down and sipped our drinks as we enjoyed the scenery.
To me, this is what Christmas is about.
Being with your loved ones all while giving back when you can!
Need more holiday drink inspiration? Find more recipes at this website and this Pinboard!