Are you looking for the best things to do in Charlottetown PEI? This guide is for you!
Whether you are just visiting for a day, weekend or even live close by, I have you covered with the 11 most exciting things to do in Charlottetown PEI that will have you wishing you had more time in this BEAUTIFUL and charming town!
I visited Halifax, Nova Scotia and Charlottetown, PEI when I was only 10 years old so it was safe to say that I was ready for a trip back to the East Coast of Canada.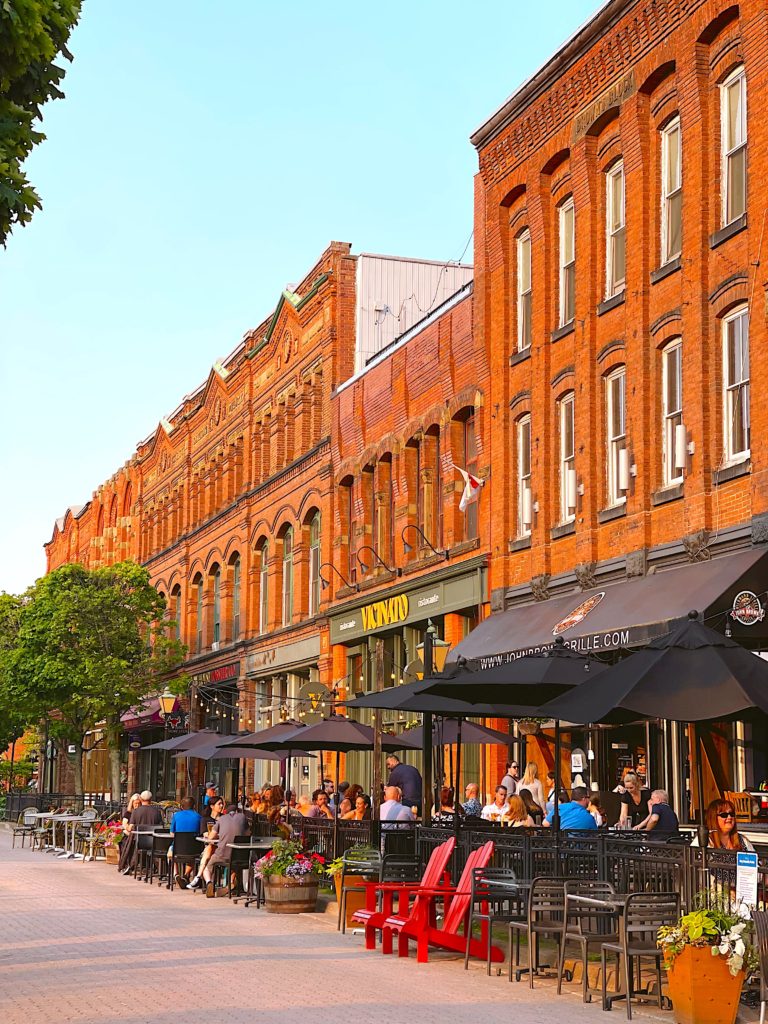 We fell in love with this gem of a place and I hope you have the chance to visit Charlottetown and do the same!
Downtown Charlottetown is so aesthetically pleasing with cute and colorful buildings on every block but it is also so walkable- nothing is more than 15 minutes away! Checking off all of these things to do in Charlottetown PEI will be very easy because of this.
Let's get started on the 11 amazing things to do in Charlottetown PEI…
#1. Go on an Oyster Tour- One of My Favourite Things To Do in Charlottetown PEI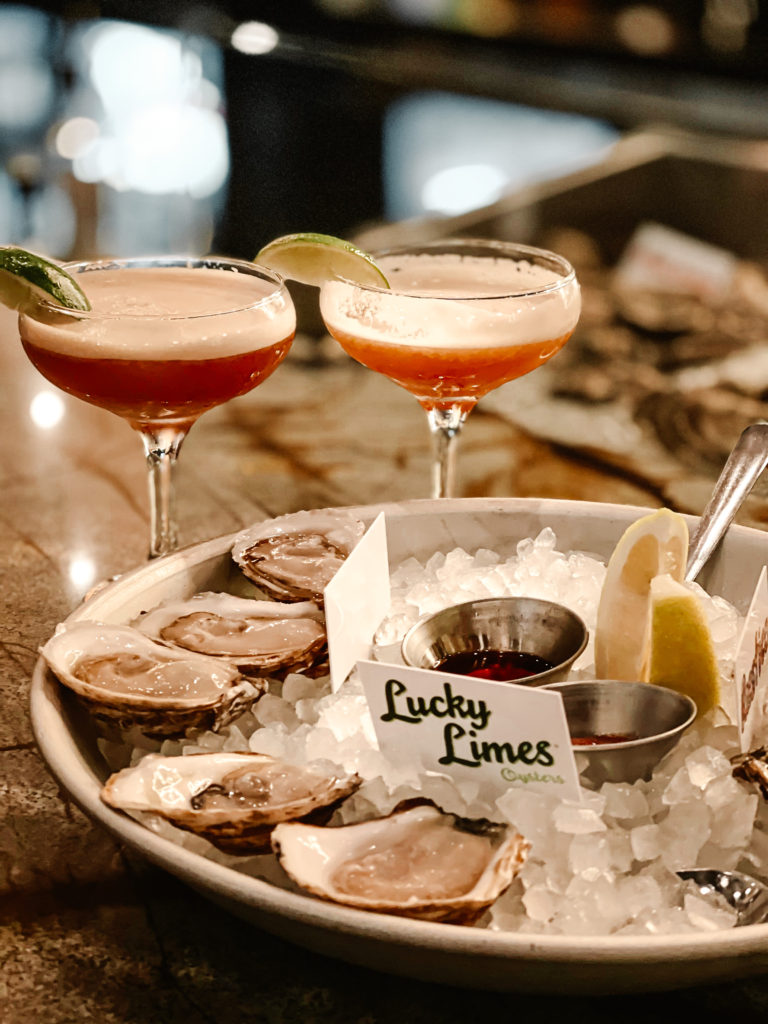 I left for Charlottetown with a serious mission in mind: consume the most Oysters possible over the course of the weekend! We basically had Oysters at every meal and made sure to research some of the best places to eat them at!
They aren't joking around when they say that East Coast Oysters are the real deal. We honestly did not have one bad Oyster. The size of them were so big and more importantly delectable. You can try the different varieties that come from the neighbouring regions. We most often found the Raspberry Point, Malpeques, and North Rustico Oyster varieties on their menus.
Here are some of the best Charlottetown restaurants for Oysters:
#2. Rent E- Bikes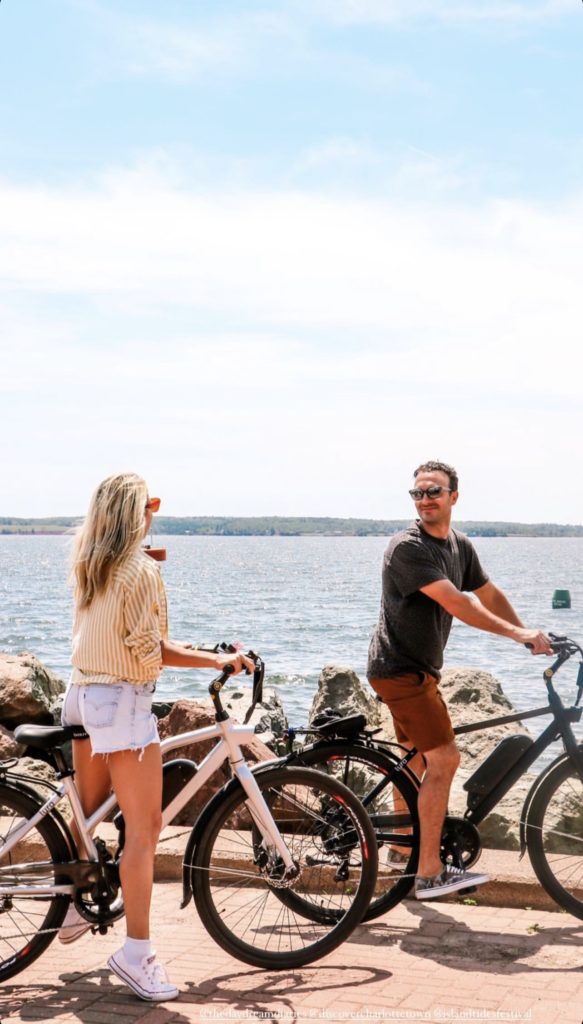 While Charlottetown is completely walkable, I highly suggest renting E-Bikes to amp up the fun! The flat terrain and lay out of the city makes for the perfect oppourtunity for this.
If you only have 1 day in Charlottetown PEI, I would 100% recommend renting E-Bikes as you will be able to see SO much!! We rented them for an afternoon from Rising Tides in downtown Charlottetown and not only did we get bikes but they include maps, helmets and even a little stand for your phone.
We took our bikes to the neighboring area of Stratford, we rode all through Victoria Park and if you are feeling adventurous- you can bike some of the Confederation Trail. Regardless of where you end up riding, you will find yourself taking in breathtaking scenery and local gems that you may otherwise miss on foot.
#3. Take a Day Trip to some Charlottetown Beaches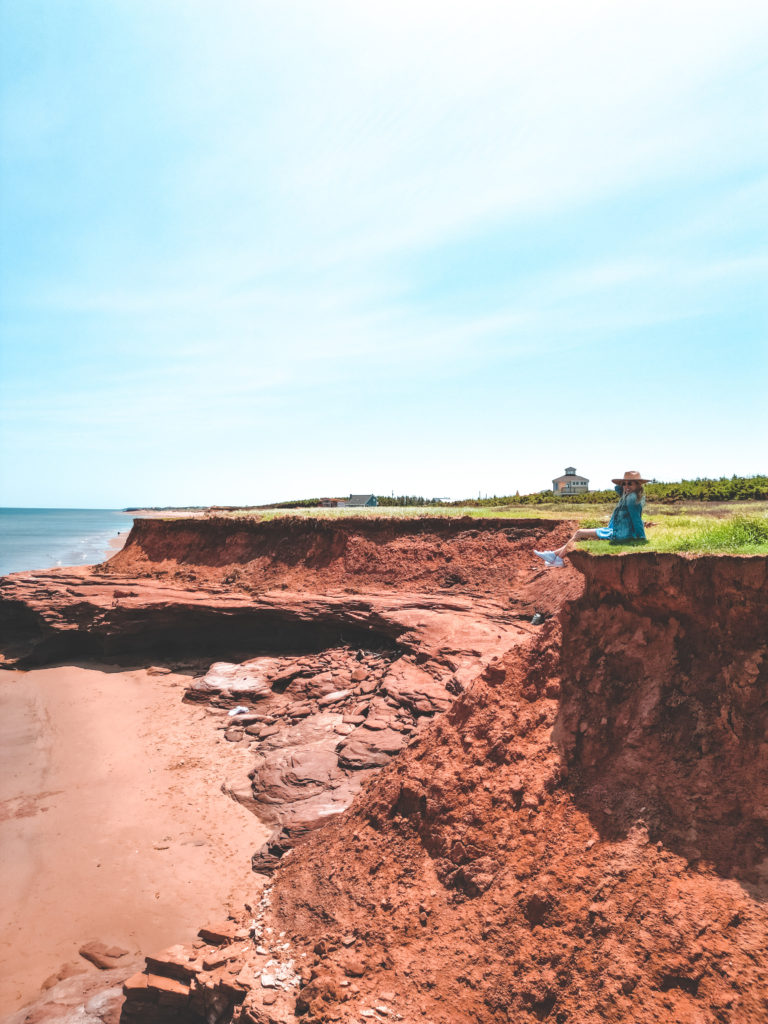 Prince Edward Islands coastline of deep red cliffs, greenery and sand dunes is not one to miss. It literally made me feel like I was in Ireland or Scotland and is breathtakingly beautiful.
I found it remarkable that in just 20 short minutes from Charlottetown, you could reach some of the province's best beaches. I would highly recommend a day trip out to the coast or if you are short on time- even just an afternoon!
We rented a car from PEI Car Rental and started a little further up the coast so we could see as many beaches as possible. Our starting point was Thunder Cove Beach and we finished at Brackley Beach. It took us around 5 hour round trip and we saw a TON!
Here are the beaches and sights I would recommend stopping at:
Thunder Cove Beach
Cavendish Beach ( there are lots of things to do in Cavendish PEI that you can stay in this area alone for a few days)
Mackenzie Brooke's
North Rustico Beach
Brackley Beach ( the closest beach to downtown Charlottetown)
Tip: If you are looking for a place to eat you NEED to stop at Blue Mussel Cafe or Richard's. Richard's is an iconic spot right on the water that is known for it's massive and mouth watering Lobster Rolls. If you are looking for a more upscale spot, Blue Mussel Cafe is the spot. This electric little gem is located in Rustico on a tiny little fishing road and honestly was one of my favourite meals of our entire Charlottetown trip! The photos below are from Blue Mussel Cafe!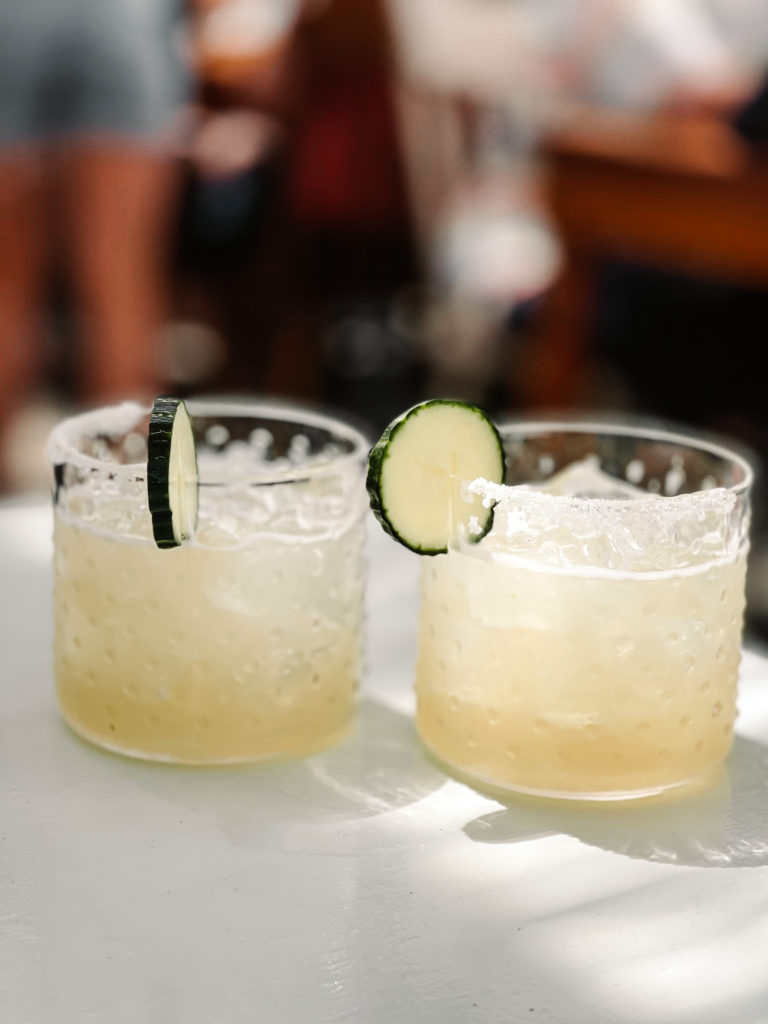 Looking to visit some other awesome places in Canada? Check out my other posts below:
#4. Hit up some Charlottetown PEI Breweries!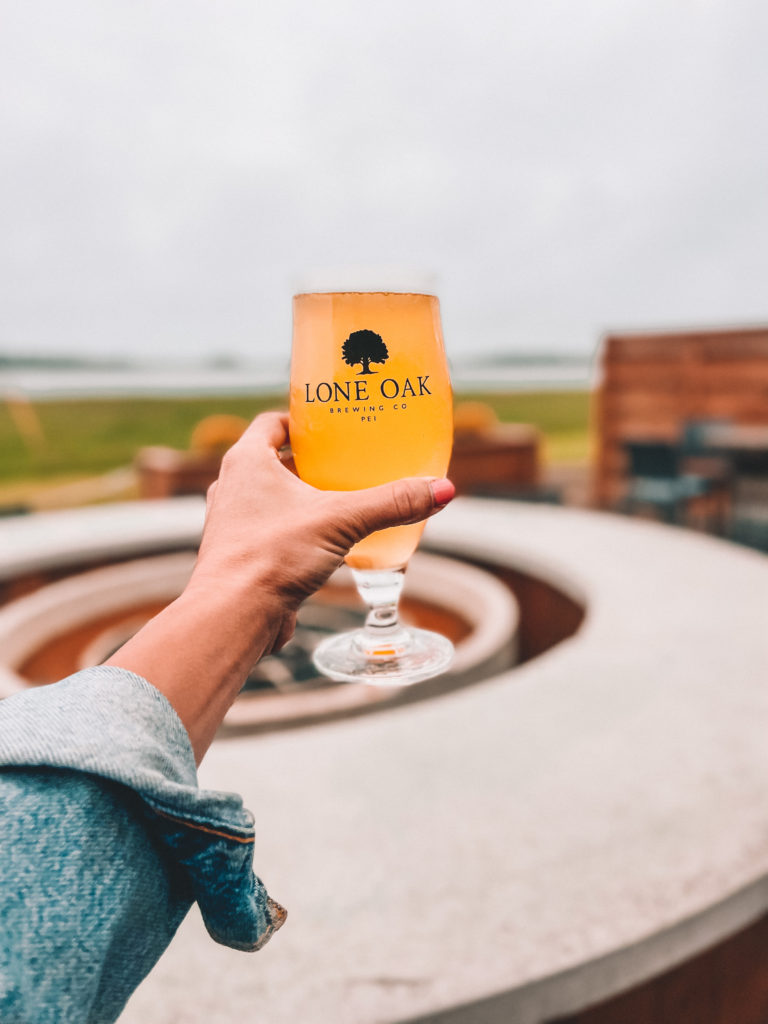 One of my favourite ways to get to know a city is to visit all of it's yummy restaurants and breweries and Charlottetown has a ton of amazing local breweries. My husband loves craft beer so we visited a few spots during our time there and I equally enjoyed myself too!
Upstreet Brewing is located right in the heart of downtown and not only has tasty hand crafted ale and a killer patio but also serves up some pizza to amplify the experience. We loved sitting on the patio on one of the sunny afternoons we got and people watched!
Lone Oak Brew Pub is not right downtown but is a quick 15 minute ride away. Located in the Milky way area, this place is worth venturing out of the downtown core for. They have their own taphouse and quite arguably one of the most unique patios. Picture: firepits and river views and a really awesome variety of craft beers. If you decide to eat, do not miss out on the Mussels!
#5. Visit Cow's Creamery or Cow's Ice Cream Shop! One of the most popular things to do in Charlottetown PEI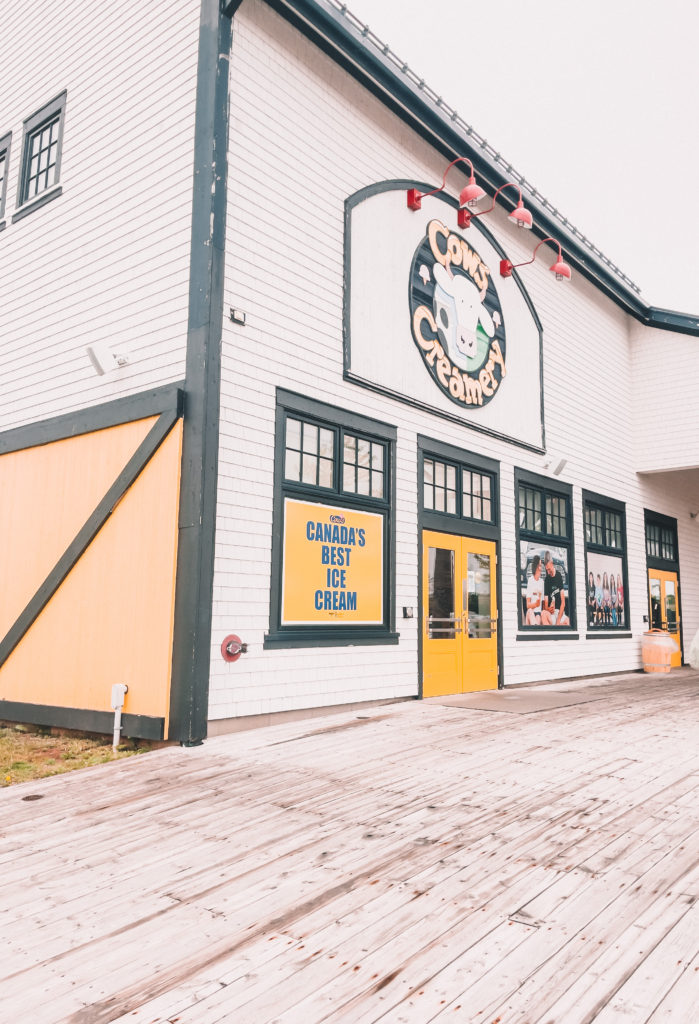 You can visit some of the many downtown Charlottetown Cow's Ice Cream locations or head out to the Milky way area which houses the Cow's Creamery location.
Whichever way you go, visiting a Cow's is one of the #1 Tourist Attractions in Charlottetown.
We visited the Cow's Ice Cream Peake location, Queen Street location ( one of their original and first shops) and then also made our way to the Cow's Creamery location which houses a (free!) museum. During this little mini self guided tour, we got to see the ice cream and cheese being made and processed, learned about the history of Cow's and got to laugh at all their pun-ny merchandise.
Another thing to file under free things to do in Charlottetown PEI. Unless of course you get multiple ice creams at each Cow's you visit ( we did! ha).
#6. Eat your way through the Founder's Food Hall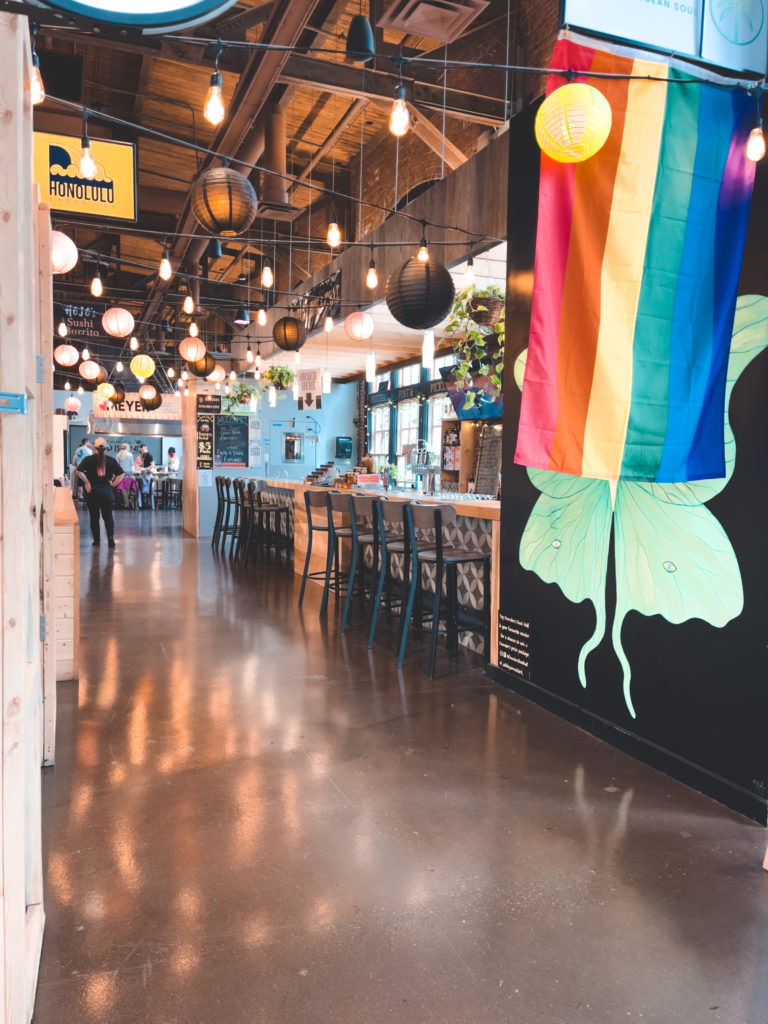 While downtown Charlottetown has so many delicious restaurants for you to discover, the best way to get a little taste of everything ( no pun intended) is to go to Founder's Food Hall! If you are a foodie, this is one of the best things to do in Charlottetown PEI for you!
You can sit here all day eating, drinking and taking in the scene! There are a ton of international cuisine options to discover and the only downfall of the whole experience is trying to narrow down the places you want to try. I would recommend Ollie's pizza, Hojo's Sushi Burrito or Datcha!
HERE ARE THE HOURS AT THE FOUNDER'S FOOD HALL:
Monday – Saturday:
10am – 8pm
Sunday:
12pm – 5pm
#7. Get Active with Paddle Boarding, Kayaking or Yoga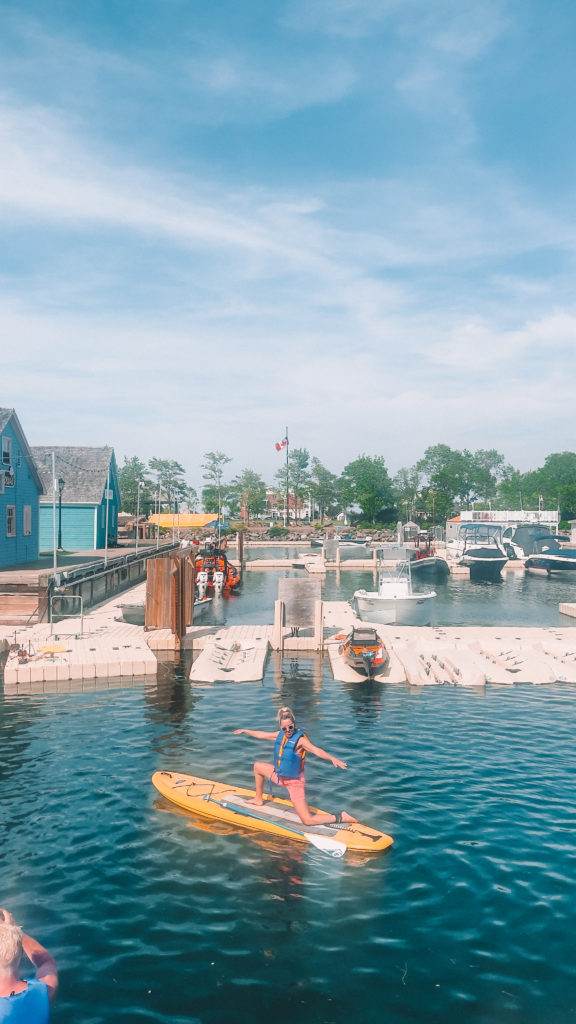 Obviously this Charlottetown activity is very dependent on the Charlottetown weather or the time of year that you are visiting, but if you visit during the summer months I would very much recommend it!
Paddles is located at the bottom of the Peakes Quay Marina and offers up kayak, canoe or paddleboard rentals. They rent them all by the hour and offer discount rates if you are renting a few.
TIP: After paddleboarding grab a bite to eat at JC Tiki Bar or Nimrod's after!
Another great thing to do in Charlottetown PEI is to attend the city's Island Tides Yoga Festival which happens in June. If you are in town for this event, you can visit one of the yoga or wellness classes that happen around the city. A lot of them take place in really unique venues and it's a great way to sweat out all the delicious eating and drinking from the weekend!!
In fact, there are so many events in Charlottetown that you should check out. You can see a great list of current and upcoming ones HERE!
#8. Stroll through Victoria Park in Charlottetown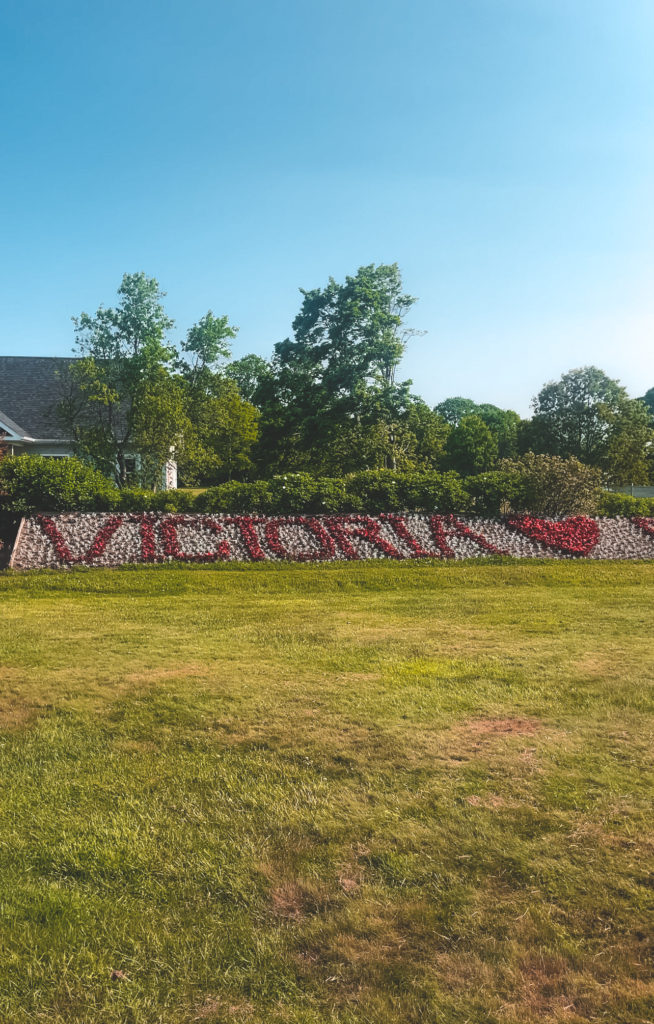 I would say this was one of our favourite free things to do in Charlottetown! It is a sprawling park right at the edge of town and even though it's the most popular greenspace in the city, you really feel like you have the whole thing to yourself at times. At over 400 acres, there is plenty to do.
The main attraction is the boardwalk itself. It's not too long – about 20 minutes to walk the entire thing. If that's not your thing friends, there are several other free things to do in Charlottetown PEI's Victoria Park. The park has a swimming pool, tennis courts, a floating dock ( awesome spot to have lunch or catch the sunset) and even it's own lighthouse to cap things off- Brighton Beach Lighthouse can be found at the end of the walking trail!
#9. Visit the Beaconsfield Historic Home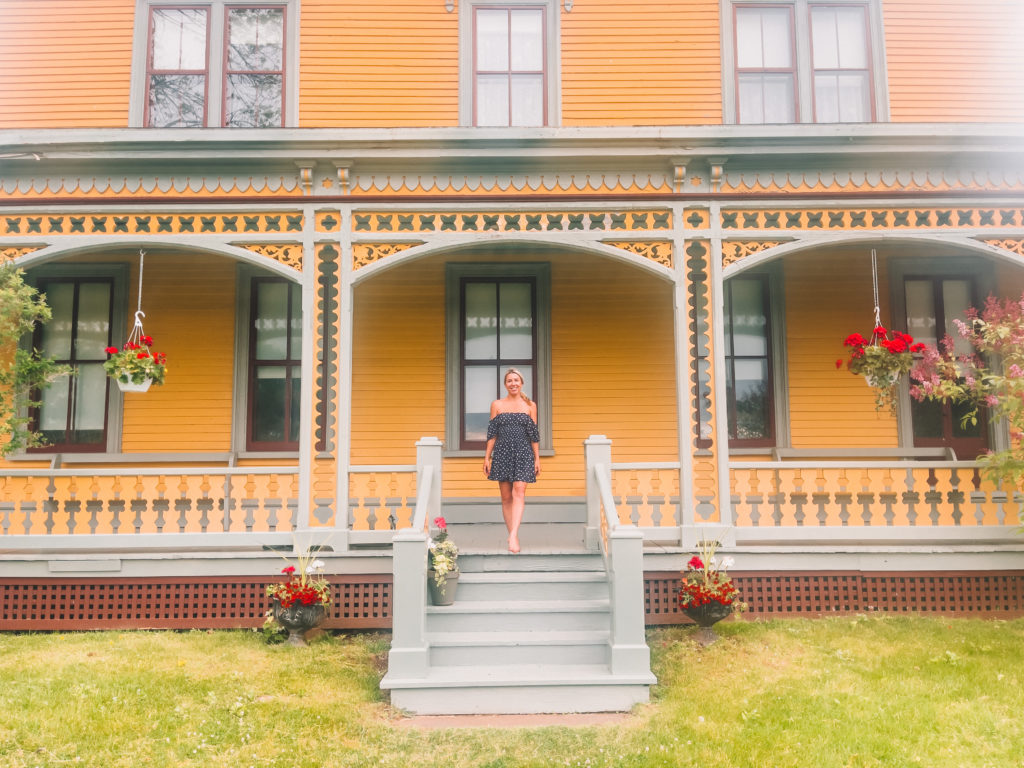 The Beaconsfield Historic House makes you feel like you have left Charlottetown PEI and have transported yourself into somewhere in the South of the USA! I walked through the back porch and felt like I was in Kentucky!
If you are going to visit Victoria Park ( mentioned above), the Beaconsfield Historic Home is a great place to start.
It was built in 1877 and has such a history that even though you come here strictly for the beauty of the house, it is actually really interesting to read about it as well! It went through many hands over the course of the years and finally in 1973 was given to the province. To commemorate the celebration, Queen Elizabeth II travelled to PEI and the house was then turned into a museum!
Quick Links- My Amazon Travel Favourites
, , , ,
#10. Free Things To Do in Charlottetown PEI: Visit a Lighthouse!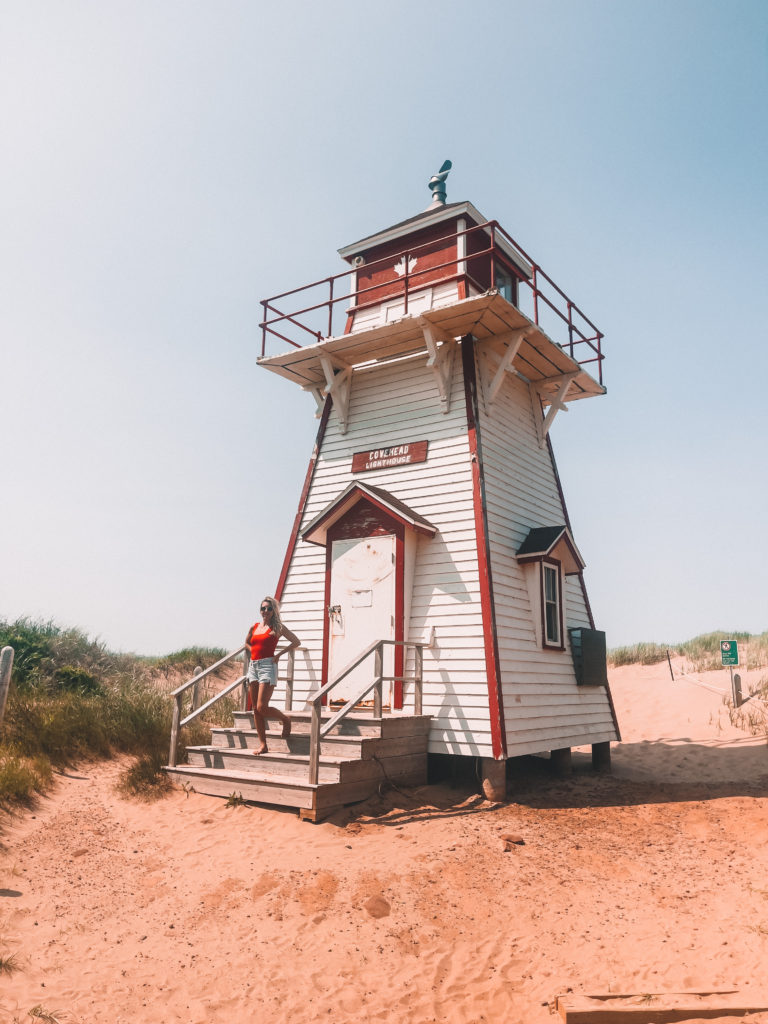 Did you even visit Charlottetown PEI if you didn't visit a lighthouse?
It is believed that PEI has the most concentration of lighthouses per capita in all of North America! At 61 lighthouses over all throughout the province, you will not have a hard time spotting them not only in the province but in Charlottetown itself.
A red and white lighthouse makes for a breathtaking photo backdrop and the Cove Harbour Lighthouse ( pictured above) checks all those boxes! It is located by Covehead Bay in the Prince Edward Island National Park. You can visit this one if you visit one of the many beaches close to Charlottetown!
Here are the exact GPS address to visit Cove Harbour: 46 25 48.2N 63 08 35.3W on Cape Stanhope
#11. Visit Anne of Green Gables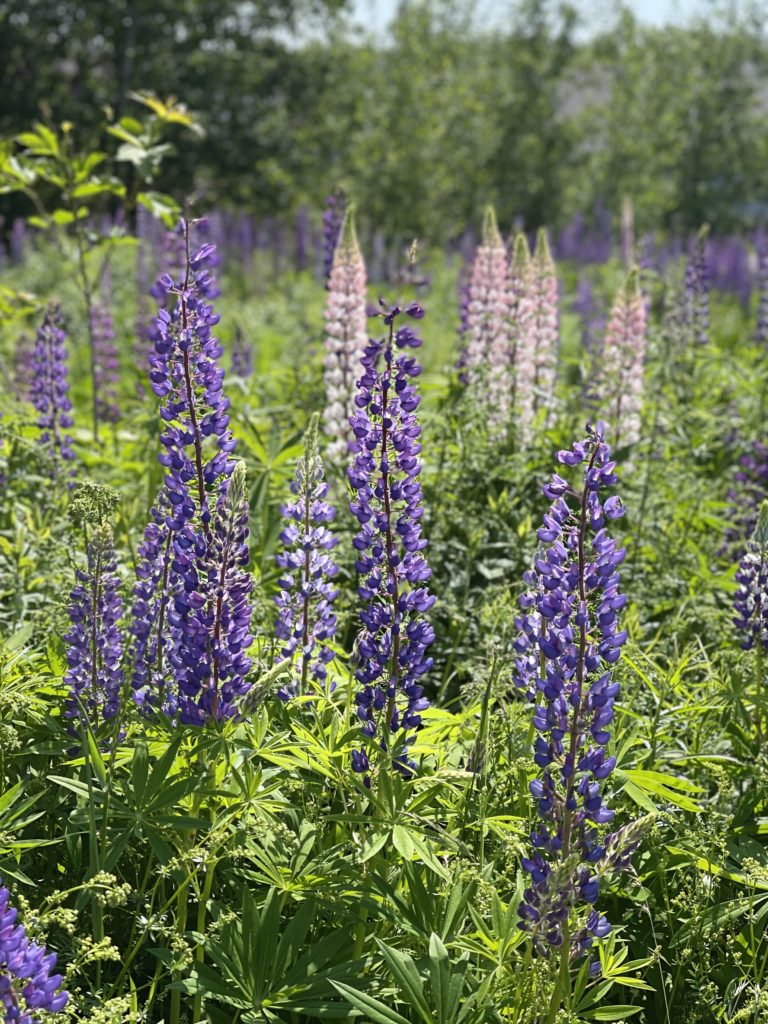 Calling all Lucy Maud Montgomery fans! If you loved reading the Anne of Green Gables books, you will want to visit the Anne of Green Gables house, musuem or simply indludge in some of their chocolates!
Once we landed in the very green island of PEI, I started drinking the Anne of Green Gables Kool-Aid and started picturing myself as the main character. I think I even braided my hair the one day. When in Rome!
If you don't plan to do a day trip out to the beaches or leave downtown Charlottetown, you can go to the Confederation Centre and see the Anne of Green Gables Musical! The performance here is an adaptation of the book and they apparently do an amazing job at showcasing Anne and her adventures.
---
Looking for a great hotel in Charlottetown PEI? You Must Stay At The Great George!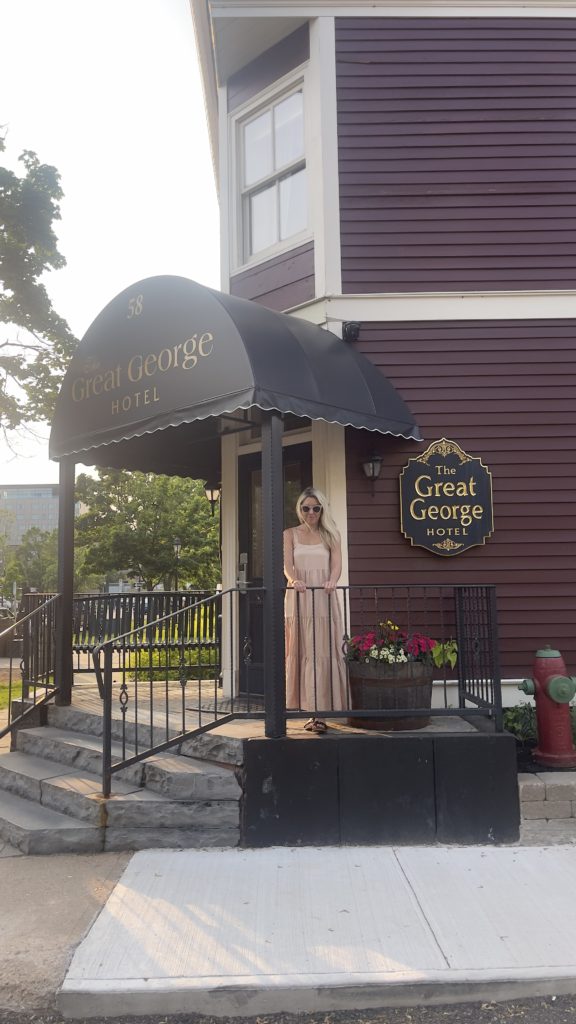 The Great George Hotel was one of the best hotels we have stayed at in a long time. With charm, history and one of the best locations in town, you simply should not even bother looking elsewhere.
The main building includes their lobby and a few of their rooms but the majority of the accommodation options are in detached (ADORABLE) little cottages that line up the street. Our room in particular was a peachy pink color and even had a balcony. This resulted in about 237 photos on my phone. The cutest!
Some of the things we loved about staying here: Breakfast was included each morning and they put on an amazing spread ( tasted homemade), they offer a happy hour from 5-6PM where you can have wine or beer, they include the coziest robes in your room, the beds felt like a cloud, the staff was beyond nice and helpful AND they serve you warm chocolate chip cookies every night.
---
I hope you enjoyed reading about all the amazing things to do in Charlottetown PEI and in Prince Edward Island in general! I could have made this list much longer as there are so many things to do here but I wanted to highlight my favourite ones in particular that you shouldn't miss.
Whether you have one day in Charlottetown PEI or a week, I can promise you one thing: you will be leaving with a full heart and a love for this east coast province!
PIN THIS POST