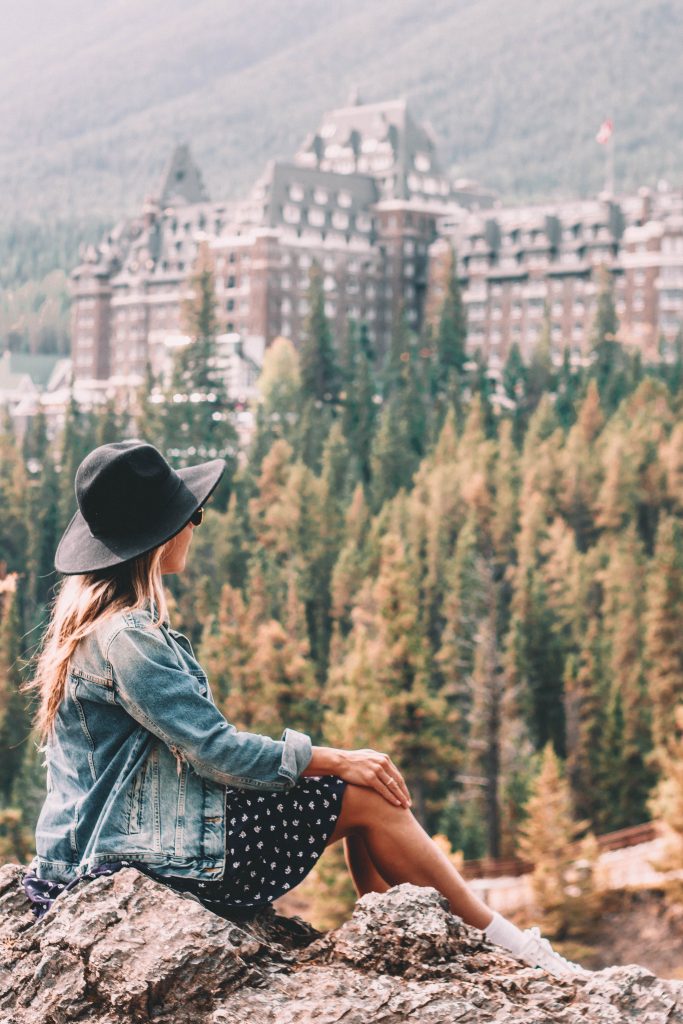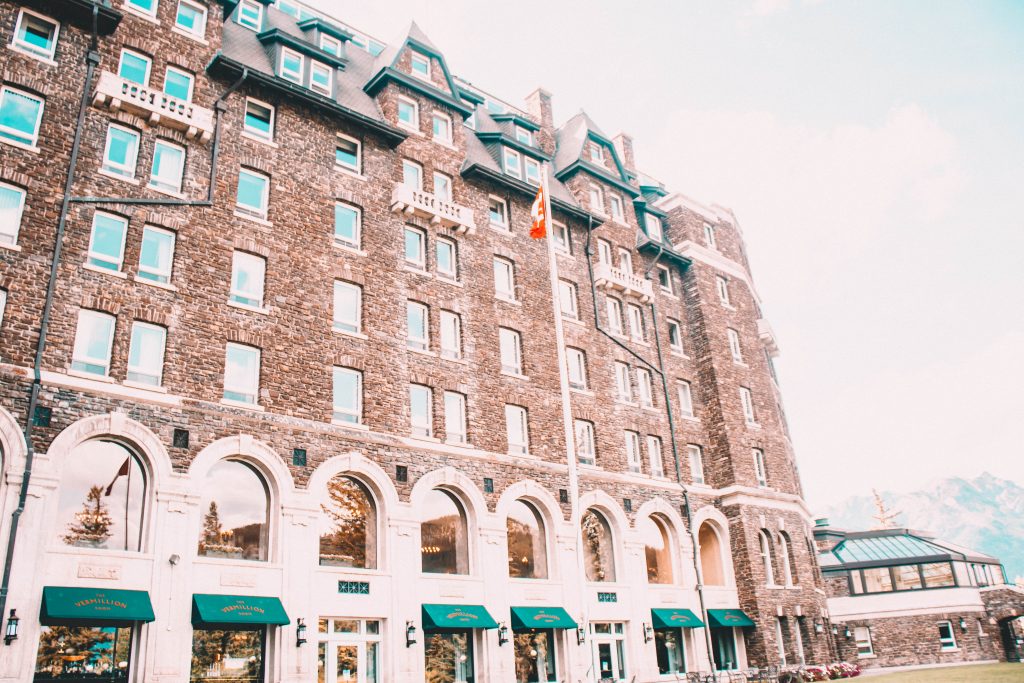 If you don't visit the Fairmont Banff Springs when you are in Banff, did you EVEN go to Banff? 
This iconic resort is a Banff staple and also a pinnacle property in the Fairmont portfolio.  Located in the heart of the Banff National park, the hotel is perched above the Bow Falls river offering stunning views of both the water as well as the mountains!
Nicknamed "The Castle in the Rockies", the property literally looks like it was transported from an estate in Scotland where a King and Queen used to live. It's enormous! My husband also accurately pointed out that it gives off lots of "Harry Potter" vibes which says a lot. Despite how grand and big the resort is, it still feels cozy and intimate.  There are so many nooks and crannies to explore and if you pair that with the Fairmont's top notch hospitality, you truly get a personalized experience.  
THE GROUNDS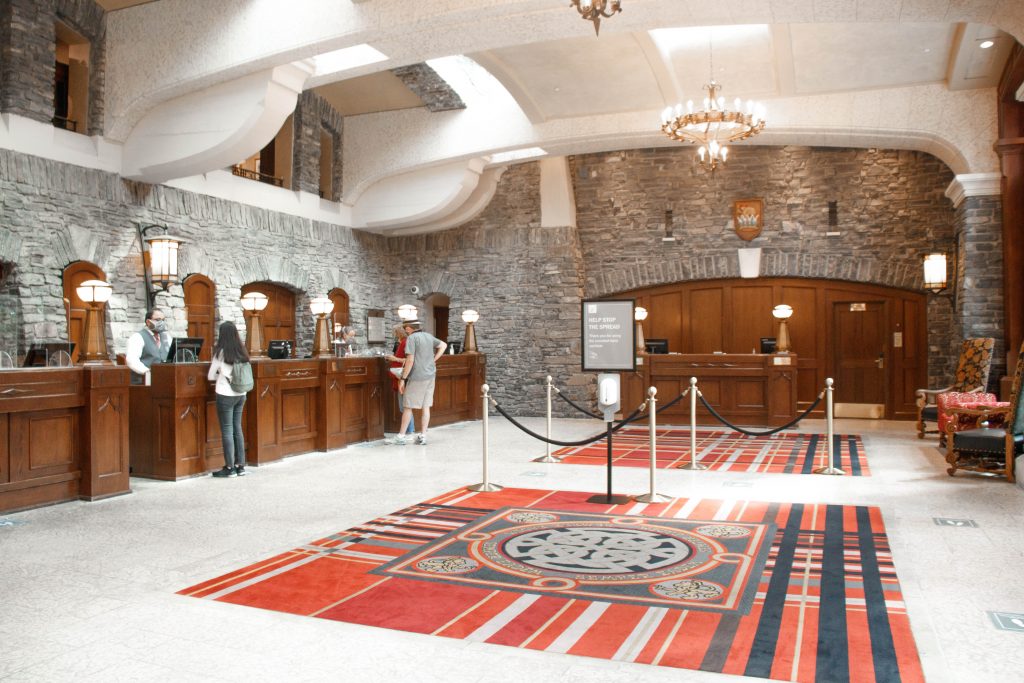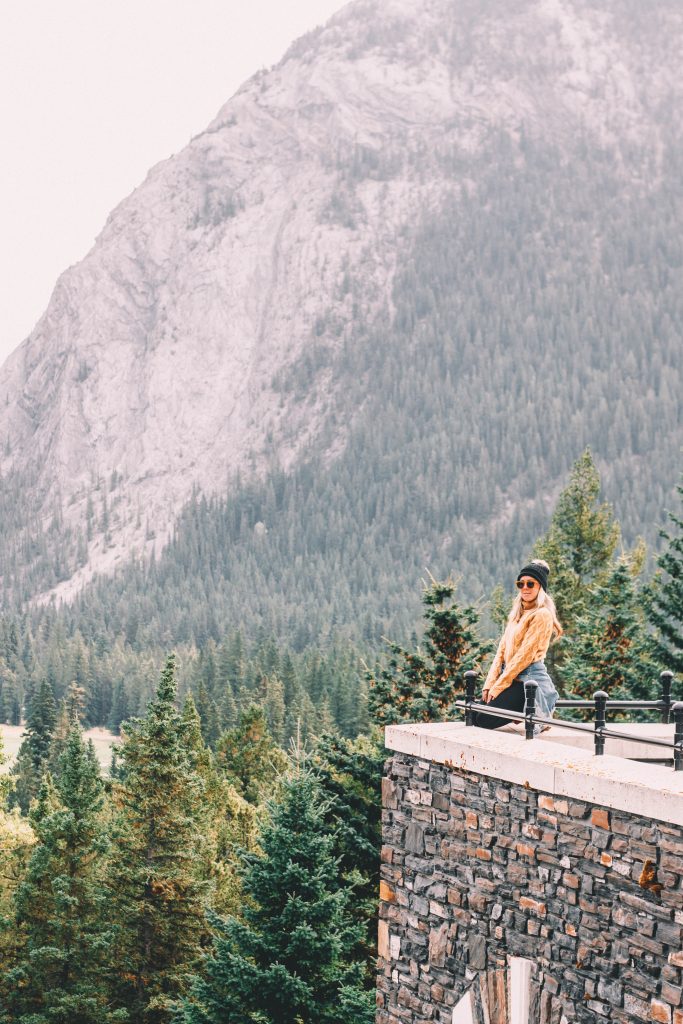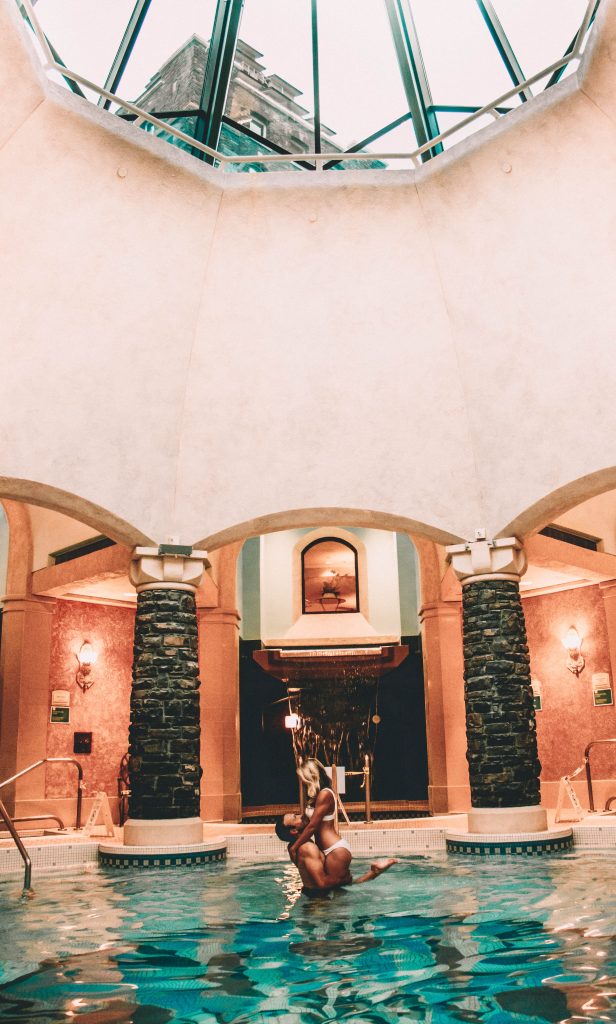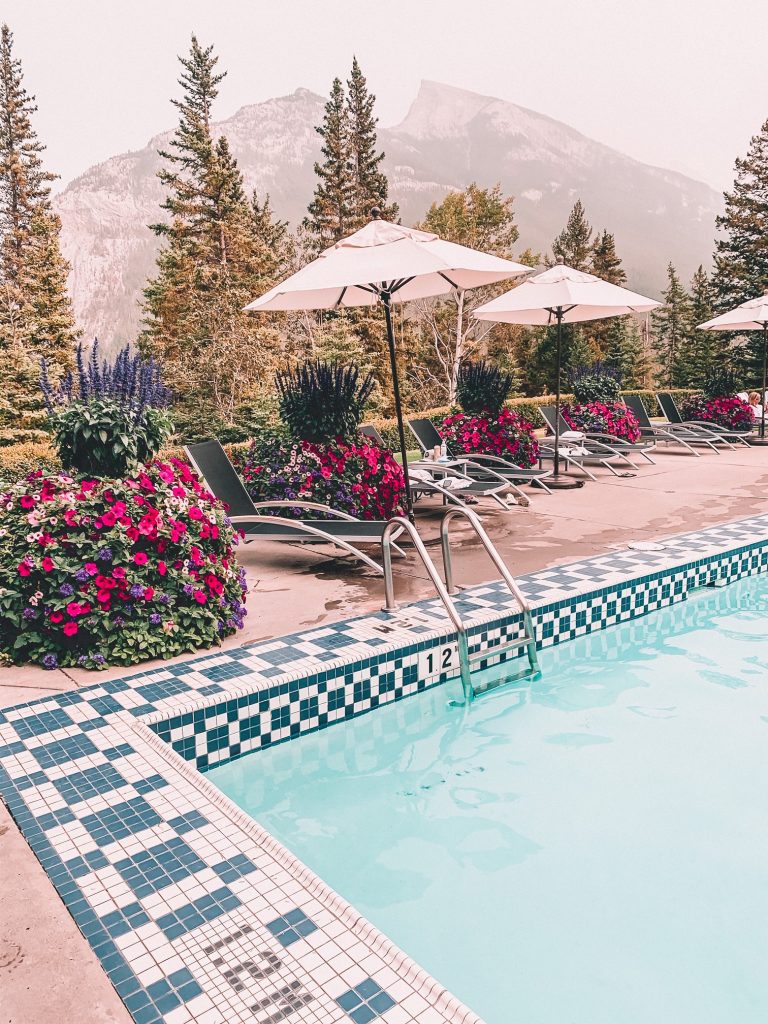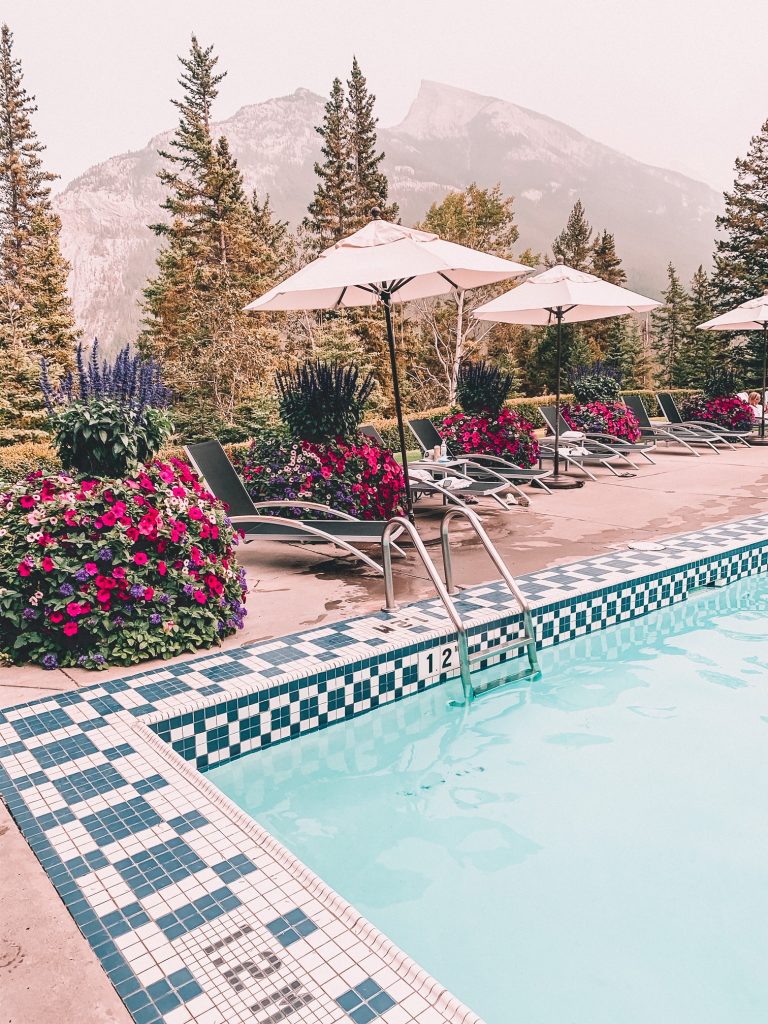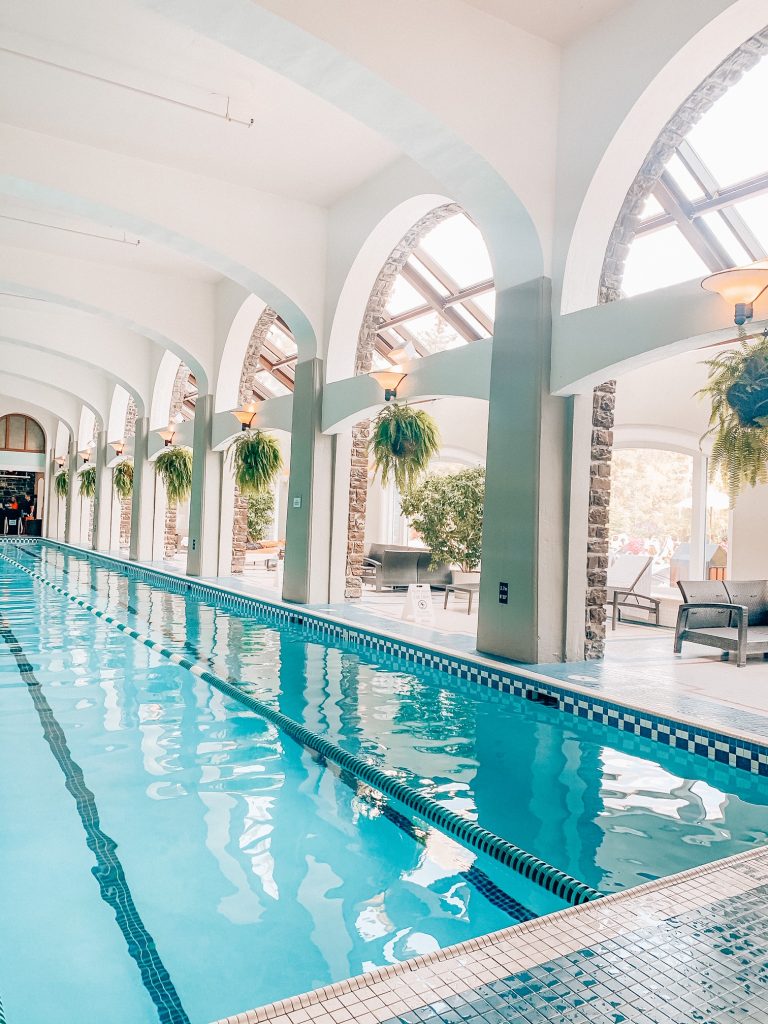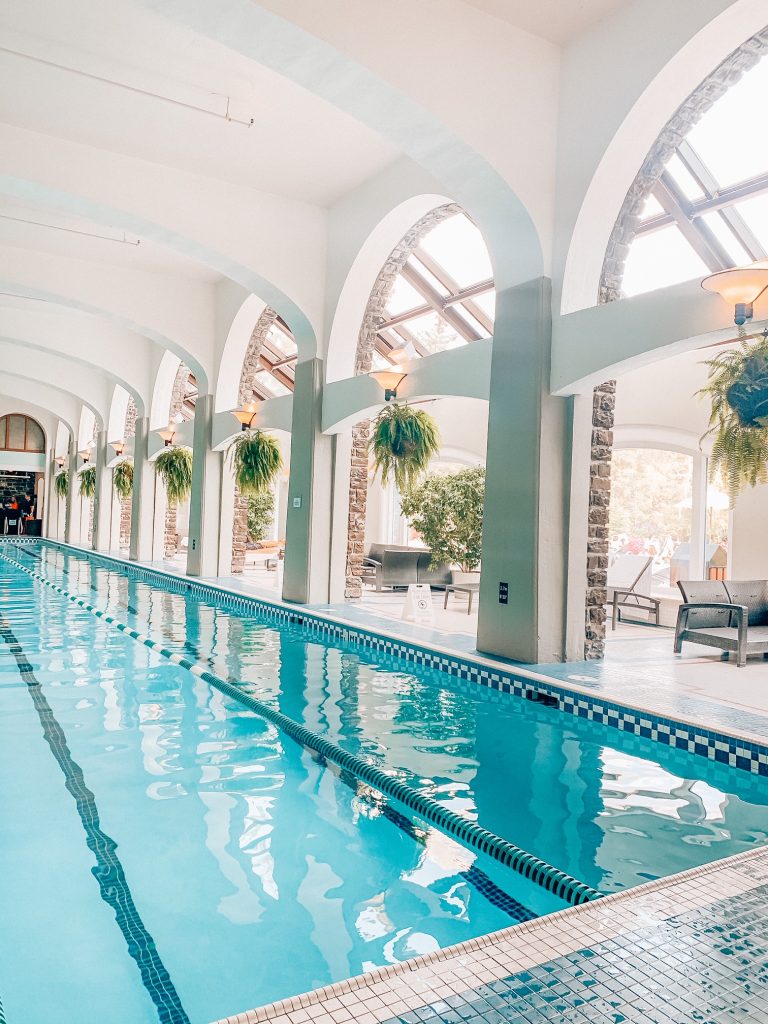 The hotel's Willow Stream Spa is also an integral part of the hotel's grounds as there is a whole dedicated wing for it and covers 40,000 square feet ( yes, really!). It is a world renowned spa in every way and it is the perfect spot to sooth sore muscles after hiking or skiing. We were lucky enough to have a couples massage in one of their newly renovated suites and let me tell you, I will be talking about the treatment for years to come. My husband claims it was the best massage of his life which says a lot because he is very picky! We later relaxed in the spa's thermal waters for 20 minutes which are filled with crystals and minerals from Europe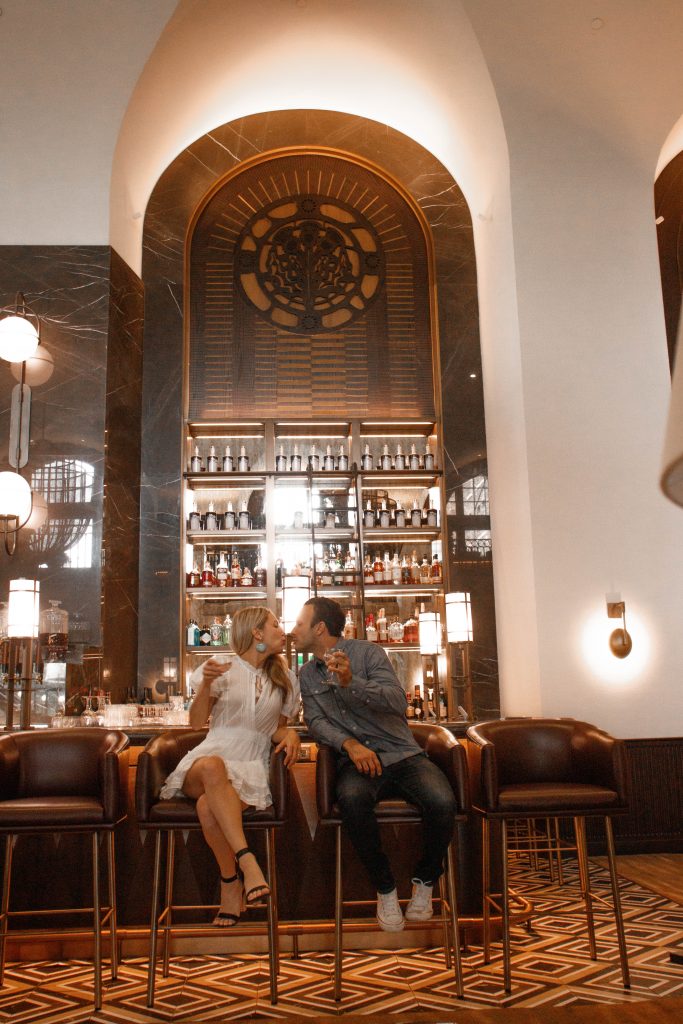 Lastly, I need to touch on the numerous restaurants that are housed inside the resort. There are over 7 restaurants to choose from so again if you don't want to leave the resort you do not have to. They have such a unique variety of offerings but besides that, the settings of each of these places feel truly different. One night we were inside the Waldaus Pub which is a Bavarian biergarden style pub ( think schnitzel and lots of beer) set in a romantic and enchanting house. This restaurant in particular is a good 5 minute walk from the main resort building and has you walking through lots of greenery to get there. Definitely adds to the charm of this place.  The Vermillion Room was another one of our favourites which is a brasserie style restaurant. The bistro has an upscale feel and we again felt like we were transported to another world- Paris to be specific.  It features lots of french specialties ( still dreaming of the steak and frites)  and in terms of decor, features lots of velvet and brass accents. Also bonus points for having an epic view of the mountains!

                
                


                    
                    
                


            
THE ROOMS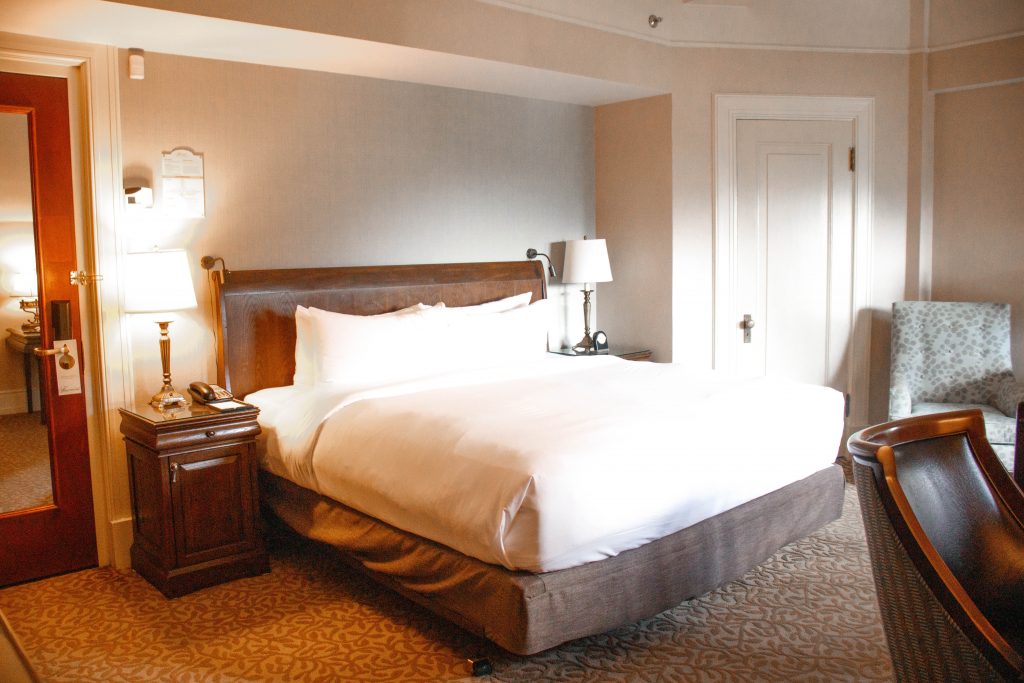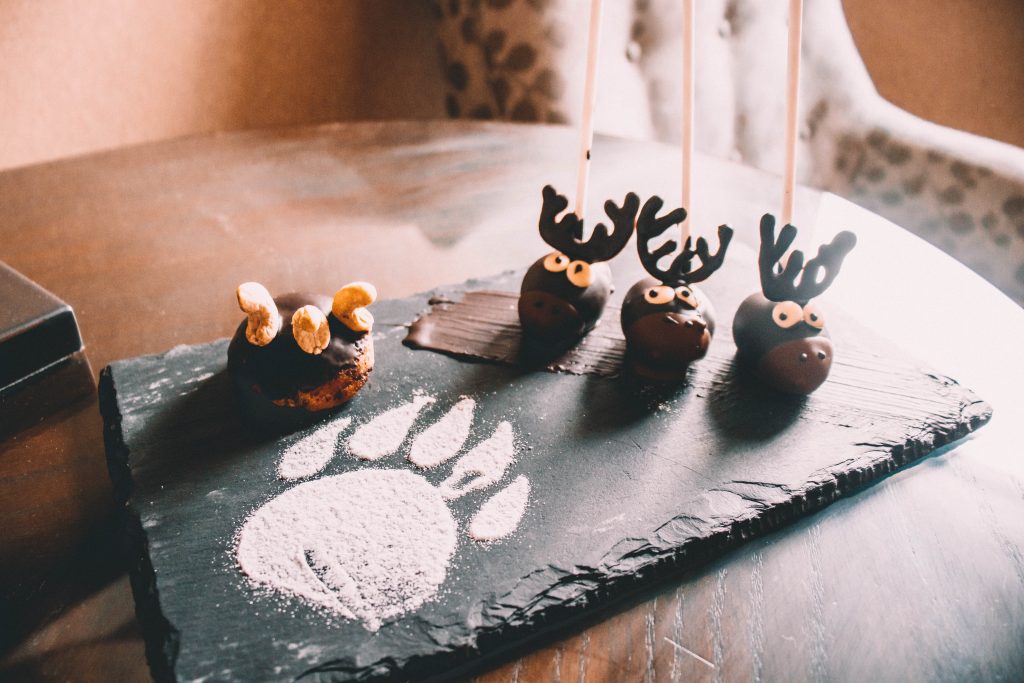 With over 700 rooms, the options in terms of room types are endless here! We stayed in a cozy corner unit that overlooked the Bow valley. Each morning we woke up to a bit of fog hanging over the mountains and it felt like a true fairy tale setting. 
We planned to bring our daughter originally and forgot to take the crib off of our booking so even with the crib in the room, we still felt like we had plenty of space!  The bathroom area had two separate areas equipped with a vanity area/sink and then another room made up for the shower and toilet. My favourite part of the bathroom area ( and any Fairmont property in general) is the fact that they use Le Labo products. If you know, you know. Literally a reason to book the hotel alone in my eyes and I may or may not have gone home with a heavier luggage!! haha
We were given a welcome snack in our room as shown above ( the way to my heart is through dessert so this was a fitting welcome snack!) and we were also given a little teddy for Chloe. It was such a sweet gesture and it really showed how the Fairmont brand goes above and beyond to make their guests feel special. 
The decor in the room is pretty simple but with the rest of the resort being so amped up and rich in design, you really don't need anything more in the rooms. It almost feels calming to have it as simple as it is. 
If you don't want to wait any longer to stay here, book your stay NOW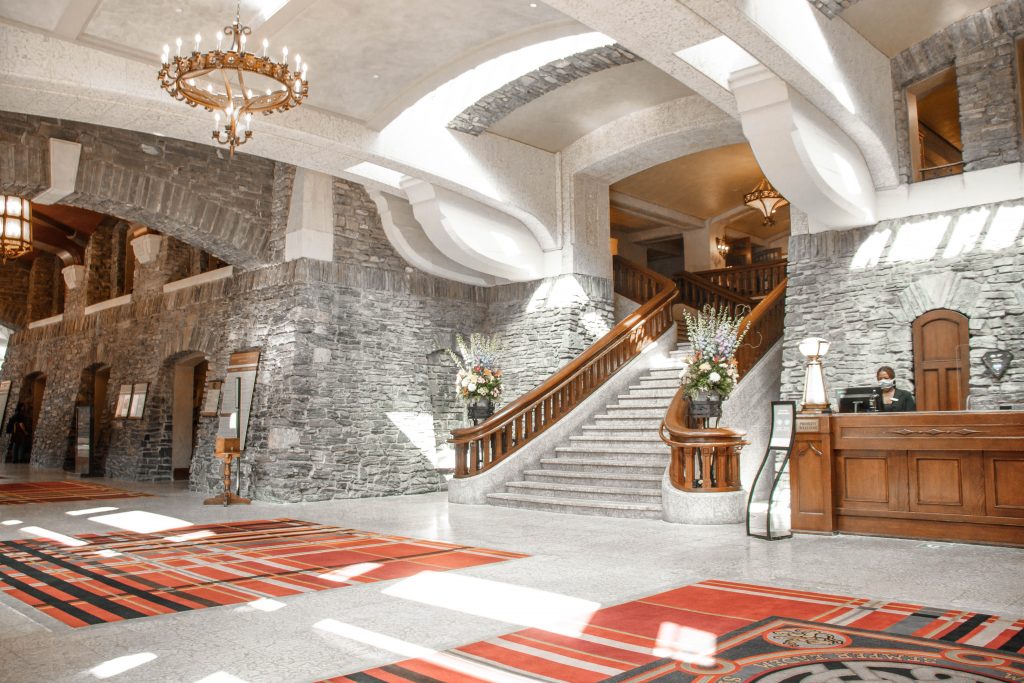 IMPORTANT TIDBITS
| | | | |
| --- | --- | --- | --- |
|  PRICE | Rooms range from $350 CAD and upwards depending on room type and the season |  MINI BAR | Yes! And all items are free and re-stocked daily. Beer, water and pineapple juice included! |
|  WIFI | Yes ( Also a business centre) |  YEAR OPENED | 1888 |
|  POOL/GYM/SPA | Pool, gym and full service spa |  LOCATION | Located 5 minutes from downtown Banff |
|  CHILDREN |  Yes! There is TONS of kid friendly activities on site. We cannot wait to go back with Chloe and see the experience through her eyes |  RESTAURANTS | Yes. 5 full service restaurants. Room service all day.  |